Just because it's raining doesn't mean you have to run for the ugliest outfit. There's tons of rain gear (and some cute accessories) out there that will keep you dry without forfeiting your style. Here are five pieces from Saks Fifth Avenue that will do the trick:
Trench coats are great for rain, but they often don't come with a hood. This Juicy Couture Tony Hooded Military Trench ($298) looks like a anorak and trench mixed into one, and the military-inspired buttons make it even better.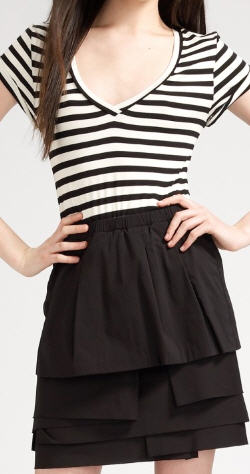 When I hear rain on my window, I automatically hit the snooze button. This BCBG Two In One Dress ($218) looks like two separate pieces, but it's one dress that will make getting ready on rainy days faster.
I can't get over how delightful these Melissa Vivienne Westwood Angolmania Ankle Boots ($130) are . The bow detail and the short length will make you want to wear these boots outside and inside the office.
Carrying an umbrella should be considered a moment to accessorize. This cheetah print Saks Fifth Avenue Ultimate Mini Umbrella ($32) puts those basic black umbrellas to shame.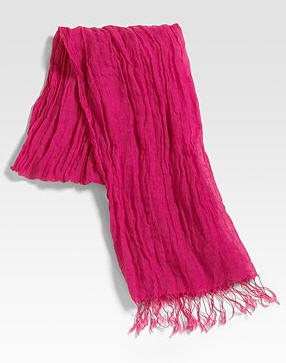 Since it gets a bit blustery during spring showers, a lightweight Eileen Fisher Washed Linen Scarf ($118) will keep you warm and pick up your mood on a dreary day.
See what the beauty forecast is each day, then check out our guide to the best rain boots, and the best trench coats.