Go back in time with two Mad Men retail collections this fall: Banana Republic and QVC. Both lines are inspired by the show's sexy costume design – which includes floral dresses, pencil skirts, furs, animal prints, and form-fitting suits. Pull a Betty Draper and try the glamorous retro 1960s look when it hits this fall: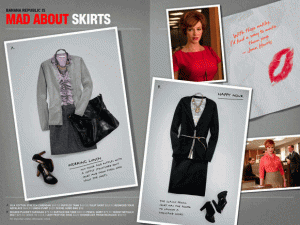 Banana Republic has teamed up with costume designer Janie Bryant to promote the Mad For Style Campaign – basically style guides to help you dress Mad Men style for work and play. There's even a chance for shoppers to submit their best Mad Men outfit, with the winner landing a walk-on role.
Over at QVC, the show's costume designer Janie Bryant is launching Mod by Janie Bryant, which includes beaded cardigans and pillbox hats, priced $26-$138. The vintage-inspired line doesn't hit until September 29th; in the meantime, check out our Mad Men-inspired picks: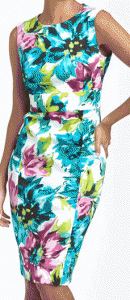 This cool-colored Anne Klein Floral Shift dress ($92.90, down from $139) is perfect for work with a pair of nude shoes.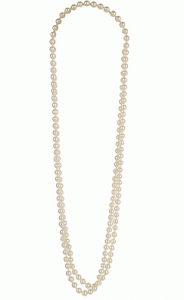 Throw a pearl necklace on, like this one from Forever 21 ($6.80), to add an elegant touch to any outfit.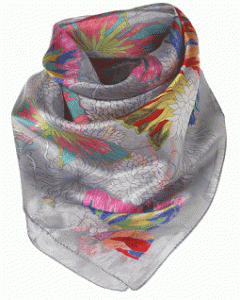 This Butterfly Silk Scarf ($50) is so pretty, you'll want to tie it on your purse, your hair, or even your neck for a true mod look.
Stay in style this fall and shop our guides to the best trenchcoats, the best leather jackets and the best belts. Subscribe to our newsletter for more fashion updates.