For you girls out there who spot a Marchesa gown a mile away on the red carpet, or who are just generally obsessed with the uber-feminine line, we bring very good news: Marchesa's first cosmetics line, a limited edition for Le Metier de Beaute, is now available online at Neiman Marcus:
The five piece Marchesa My Palette by Keren Craig ($65) comes with bronzer, concealer, lip gloss, creme blush and eye shadow.
If you're more of a Georgina, try her palette – the Marchesa My Palette by Georgina Chapman ($65).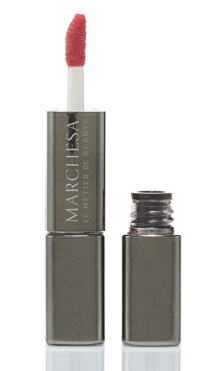 Get glamorous red carpet ready lips with this cutely named Marchesa Double Entendre Lip Gloss ($38).
For more fall beauty tips, check our guides to dry hair repair, the best eye creams, and heavy moisturizers.
Follow the author of this post on Twitter @bridefinds.