Rent the Runway's new bridal site launched this morning, and we're pumped. The site is perfect for bridesmaids who don't want to shell out a couple hundred dollars on dresses; the site features dresses by Nicole Miller, Badgley Mischka, Calypso, and more, all available to rent for up to $100. Though the site doesn't carry actual wedding gowns, it does have designer dresses and statement jewelry for all the other wedding-related occasions (from the engagement party to honeymoon):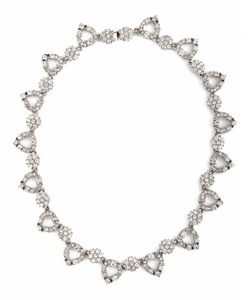 If you need a gorgeous necklace for the big day, but didn't inherit one from a rich aunt or something, this Ciner Teardrop Crystal Necklace ($50 to rent, $375 retail) will do the trick just fine.

If you're loving the one-shoulder style for bridesmaids, this Badgley Mischka Bashful Brittany Dress ($50 to rent, $375 retail) has a beautiful ruffle detail, and comes in this pretty purple.
Formal Bridesmaid Dresses: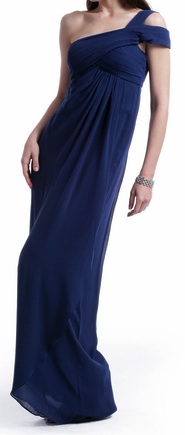 For formal weddings, you'll need long bridesmaid dresses. This Nicole Miller Statuesque Sadie Gown ($100 to rent, $425 retail) looks like a million bucks – but actually only costs $100.
Engagement Party Dresses:

This is a seriously good deal; get this sunny ShoshannaMagic Carpet Ride Dress ($50 to rent, $385) and all the attention that comes with – sans the sky high price tag.
Check out our guides to the best strapless wedding dresses, outdoor wedding dresses, short wedding dresses, and inexpensive wedding dresses.