People StyleWatch just announced the winners of its 2nd Annual Denim Awards, and thank goodness — the editors at the magazine had the energy (and patience) to try on over 500 pairs of jeans for your benefit. These tireless denim warriors found the best styles for curvy, boyish, petite, tall and plus-size women — plus other fun categories like "sexiest" and "eco-friendliest."
Because we know trying on jeans in florescent dressing rooms isn't your favorite thing to do, we did you a solid and listed a few right here. If your current jeans aren't quite cutting it, get your wallets ready: here are 10 pairs from the winners' circle.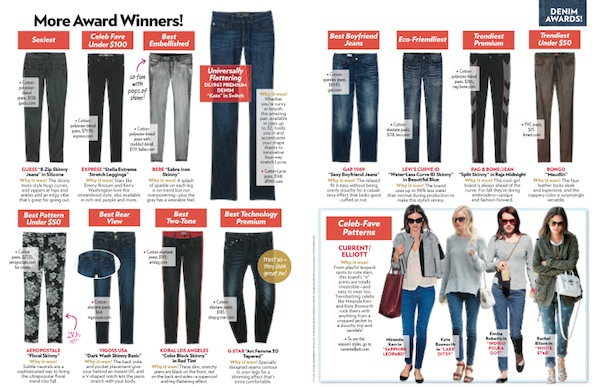 Pick up a copy of the issue, on newsstands now.
After you've picked out your new jeans, try them out with a cute lace top, some leopard-print accessories, and trendy driving moccasins.
[Photo: People]