Topshop is seriously shaking up the denim market by launching six of their bestselling jeans in HALF sizes!
Yep, that's right–Topshop announced this week that half sizes are now available online, including W25, W27, W29 and W31, in the Jamie, Joni, Mom, Straight, Jamie Flare and the Crop jean styles, specifically in the black and blue washes.
The news came as apart of a denim campaign collaboration with Topman for spring/summer 2018.
OMG–this is HUGE, guys. Since many of us fall in-between jean sizes, this means we don't have to choose between too-tight or too-baggy when picking the perfect pair. I always knew there had to be more to life than trying on ten pair of jeans before finding the perfect ones. Thank you Topshop, for making my dream a reality.
Never before have I seen a denim brand acknowledge that jean shopping is terrible (okay, we've seen it once before) and that it's especially bad if you don't fall into one of the cookie-cutter sizes that the retail industry has spelled out for us.
It's a #GameChanger that a mainstream brand has recognized that and done something about it. And an affordable, trendy brand like Topshop, at that. All jeans are under $75–and in my experience, Topshop jeans last forever!
Unsurprisingly, the new collection is selling out fast. Many sizes are already sold out online–shop the select pairs that are left now: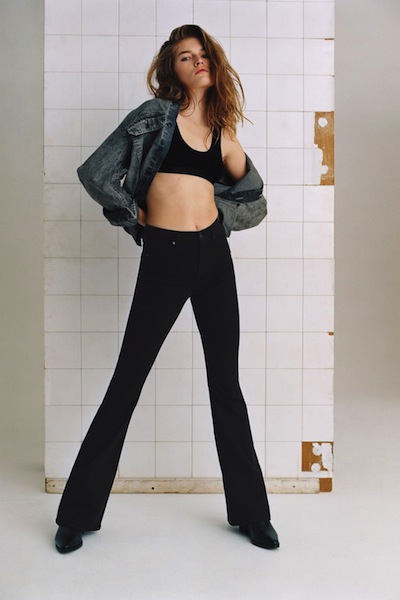 MOTO Black Flared Jamie Jeans ($75)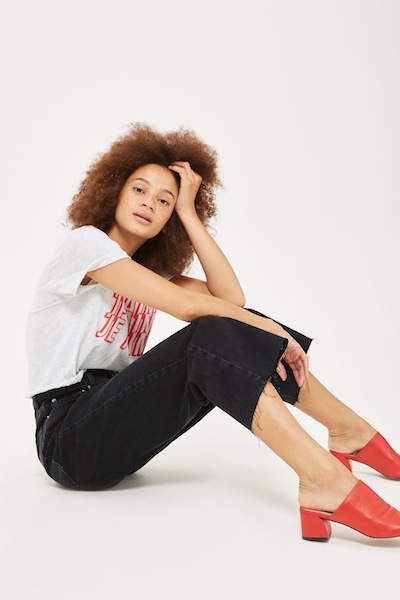 MOTO Washed Black Cropped Wide Leg Jeans ($75)
MOTO Black Jamie Jeans ($70)
MOTO Black Joni Jeans ($65)
SHOP MORE TOPSHOP JEANS IN HALF SIZES
SheFinds receives commissions for purchases made through the links in this post.