If Medieval times looked anything like what Tory Burch imagined for Fall 2014, we'd be down to hop in a time machine and go back to the 12th century. But since such technology doesn't exist, and the Middle Ages generally sucked, we're going to have to settle for just buying our favorite pieces from the collection, available for pre-order today on Moda Operandi. Burch says she looked to her dad's stash of old armor to inspire this collection, but we think there's also a Game of Thrones vibe going on here. We break it down for you:
How handy (pun NOT intended) would this furry muff be traversing the snowy woodlands of the North? We'd say very. And they ain't bad if you're battling cold temps in the real world. Come on, this baby comes with a bonus adjustable strap!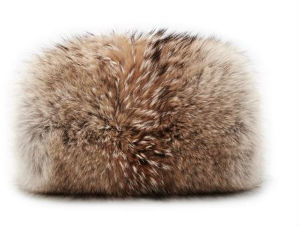 Fur Muff ($795)
Also: these witchy brouges would be a nice addition to
Sansa Stark
's newlywed wardrobe. And we're sure her new husband
Tyrion Lannister
would be more than willing to foot the bill (again, pun not intended) for these puppies. They'll also look fantastic on you, updated with a cozy sweater dress and thick stockings.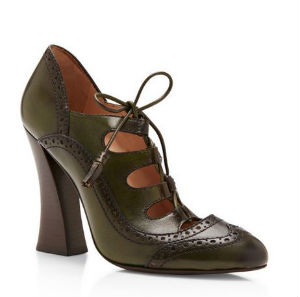 Astrid Pump ($395)
Or, if you've got the coins to make a splurge, treat yourself to a head-to-toe Tory Burch look. Go crazy–you deserve it. And if this winter is any indication, next year's gonna be a doozy. Might as well plan to look stylish in case we find ourselves in another Polar Vortex come December.
Don't forget to check out Kate Upton's Sports Illustrated Swimsuit Issue cover, the worst wedding advice we've ever heard, and daisy prints–they're trending!