It's not too late! Mother's Day may be just around the corner, but we're helping all you last-minute shoppers out with some budget-friendly gift recommendations. Plus, find out how Dianna Baros, the fashion-savvy mom behind thebudgetbabe.com, is spending her Mother's Day.
SHEfinds: Tell us a little about your blog.

Dianna Baros: My blog is all about fashion and style on a budget–the latest trends, celebrity style and designer looks for less.
SF: What's your mom style?

DB: I'm all about denim, ankle boots, striped tops, moto jackets and other urban-warrior staples–clothes that are cool yet comfortable. And machine washable.
SF: What are you favorite activities to do with your little boy?

DB: I love taking my son for walks with our dog, exploring the outdoors, and having fun at mealtime. He's still getting used to solids and trying new foods so I've been getting extra creative in the kitchen.
SF: What's on your Mother's Day wish list?

DB: My husband is a great cook, so I'm hoping he whips up a yummy meal… or three.
SF: What would be your dream Mother's Day?

DB: It sounds cliché, but I'd just love to be able to sleep in and spend the day at home doing nothing. I'm also hoping my husband babysits so I can go use a gift card for a massage that I've had since Christmas and maybe get some retail therapy.
Every stylish mom deserves a statement-making handbag and that's exactly why we think the Kardashion Kollection satchel is the perfect gift for fashionable moms like Dianna. It's bold and spacious–but also budget-friendly!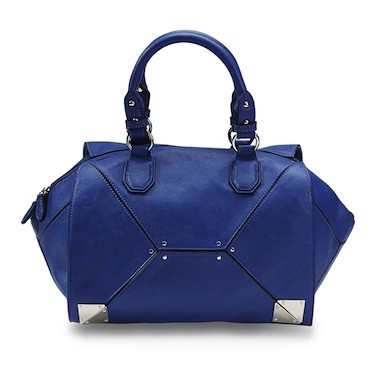 Kardashian Kollection Women's Trapezoid Satchel
Ready to bag this? Sears and sears.com have you covered, just don't forget to use shopyourway.com for extra ecoupons.