Your Wedding Day Feels Like Going To The Oscars: Get Red Carpet-Ready In Mink Lashes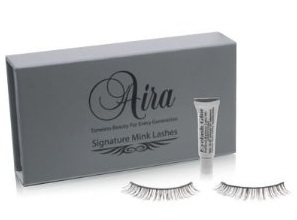 When Jennifer Lopez rocked mink lashes to the Academy Awards, she turned heads. Since your wedding day is basically like going to Oscars, it's time to splurge on notice-me Aira Signature Mink Glamour Fake Eyelashes and Adhesives ($250). They're hand-selected from the gentle brushing of minks — no animal cruelty here. Our advice? Find a makeup artist who can help you apply these beauties, and your hubby will be mesmerized by these Worth It celeb-worthy lashes.
For more ideas for your big day, visit our guides to customized wedding favors, best bridal hair accessories, and wedding veils.
Velour Lashes Lash at First Sight Mink Lashes.
Velour Lashes Strip Down Mink Lashes.
Velour Lashes The Extra 'Oomph' Mink Lashes.