Labor Day has passed, so it's time to think about what we're doing with our autumn makeup. A good smokey eye never goes out of style, but bold lip colors are très chic this season, so it's vital to have some neutrals on call. With that in mind, we give you the must-have eyeshadows for every occasion. Please, try to contain your excitement.
1. Smokey night out: Too Faced Smokey Eye Palette ($34). This palette is for serious smokey eye fans only – the pigment is intense. It's easy to mess up but looks cramazing if you do it right (that's crazy-amazing, of course).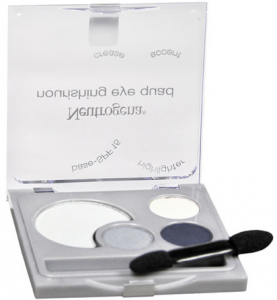 2. Smokey office-appropriate: Neutrogena Blue Smoke ($9.99). Who says grays and blues are only for the evening? This stuff is subtle enough to wear anytime.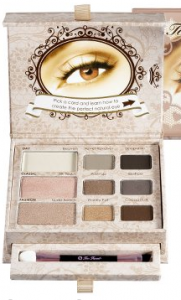 3. Neutral night out: Too Faced Natural Eye Shadow ($34). Don't be fooled by the word "natural." This is serious eye makeup, perfect for looking glam paired with a blood-red lip.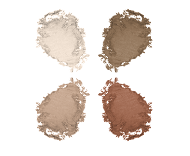 4. Neutral office appropriate: Clinique Colour Surge in Choco-Latte ($25). The perfect everyday fall makeup for looking put together but never overdone.
For more great fall makeup, try out some of the best mascara, eyeliner, and paraben-free beauty.