Smythson Notebooks With "OMG!" Emblazoned On Them? Sign Me Up.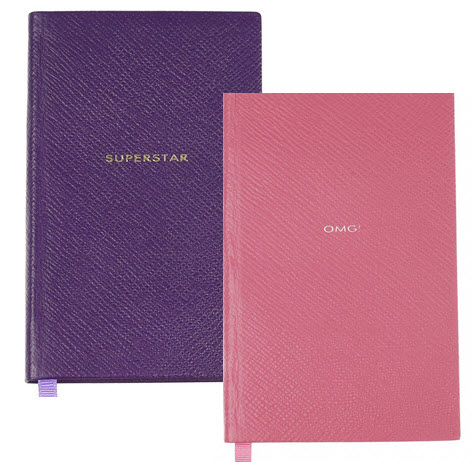 #AMAZING
Though I work on the web all day long, and I love my iPad, I'm a paper girl at heart. There is nothing better than a clean, crisp notebook–the feel, the smell, and the way it somehow helps me get sh$# done…
SO, while I'll clearly never be able to afford a Smythson handbag, I fell really hard for these hilarious Smythson notebooks, emblazoned with fun sayings like "OMG," "Dance Like No One's Watching" and my favorite positive affirmation, "Superstar." Pair it with a really inky pen, and that's perfection to me, just as much as a pair of new heels. At $80 a pop, they're not cheap, but in the long run, they last longer than a dinner out, or a pair of sunglasses you'll probably lose in a week, so think about it.
Check out our guides to tech accessories: the best iPad cases, laptop cases, iPhone cases and all of this week's best sales and deals.