The future is here! We may not have flying cars (yet), but we do have super cool sunglasses that can take pictures. Yes, really! Thanks to the peeps at Snapchat, you can now wear these Spectacles that take pics or video that you can share to your social media channels. Cool, right? All you do is press and hold the button on the Spectacles and they'll capture your view.
And guess what? Spectacles aren't just the latest in wearable tech; they're actually really stylish, too! There are three different unisex styles to choose from and each pair comes with a protective case, a charging cable and a cleaning cloth. And technology aside, these sunglasses are actually really good sunglasses. The lenses on their latest release, Spectacles 2 Nico and Veronica are polarized so they reduce glare, shield your eyes and help you see more clearly in sunny situations.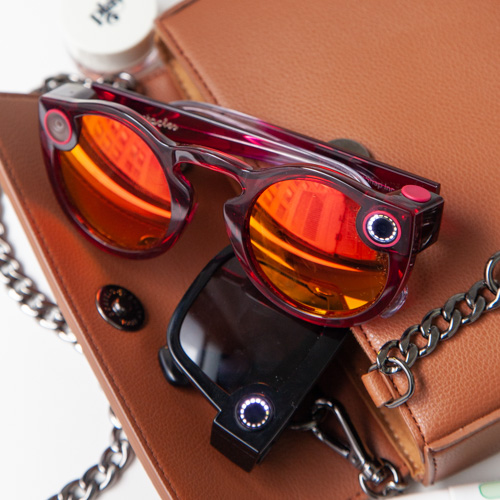 We recently had the chance to put a pair of Spectacles by Snap Inc. to the test and I can attest, they look good on your face and they are surprisingly easy to use. All you have to do is press the button on the top right side of the glasses to capture HD photos or video; it really is as simple as that. I also really love that the shades are water-resistant making them great for catching a rainbow on a rainy day or capturing a beach day or pool party fun. My favorite feature of all, though? How easy it is to share what your Spectacles have snapped. Not only can you post to your social channels, but you can also email and text the pics and videos, too!
Ready to embrace the future? Get your hands on Spectacles by Snap Inc. ASAP.
SheFinds receives commissions for purchases made through the links in this post.