SNEAK PEEK: Lindsay Lohan's New Reality Show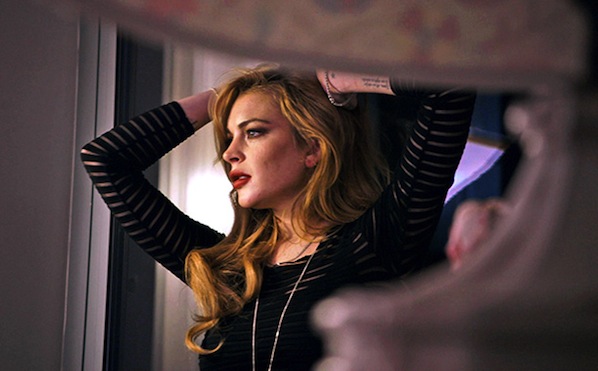 Lindsay Lohan's new reality series (aptly titled "Questionable Redemption") airs on Oprah's OWN network in a few short weeks, and if you're a huge LiLo fan like me, you have a countdown going and are super excited about the show for a number of reasons. One: she's been noticeably absent from the tabloids lately and we're sick of the Kardashians and want her back. Two: this is slated to be her first major comeback after a series of failed comebacks (that low budget Canyons film, her overly enthusiastic portrayal of Liz Taylor). Three: The show is friggin' PRODUCED BY OPRAH, people, and is going to be so good.
The OWN network just released the latest sneak peek of the show–a press image of Lindsay looking very forlorn/pensive (above). We are super excited–but why the long face, Lindsay? Is it something Dina or Michael did? Is Hollywood being a real D-bag about hiring you for jobs? Sick of those talentless Kardashians taking up all the lime light? Yes, yes, we know–a world without Lindsay is a dark, sad place. But starting March 9th, it'll get just a little bit brighter. Set your DVRs, folks!
[Photo: Discovery]