Mark Zuckerberg nemeses Cameron and Tyler Winklevoss are making waves in the fashion world with news that they've led a $750,000 investment in shopping start-up Hukkster.com. So, what did Harvard-educated Olympians with Facebook stock see in this ecommerce venture? Apparently, a lot.
The site is getting a ton of buzz, on the Today show and in the New York Times this week alone, for it's utility as a time-saving sales tracker. Hello! Here's how it works: log in to Hukkster.com (using your Facebook account, conveniently), browse over 200 retail sites, "hukk" your favorite products and set alerts for when those items go on sale.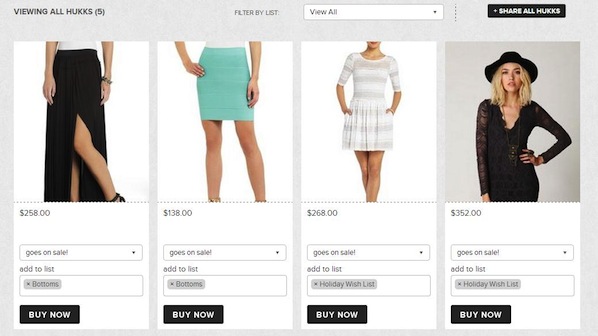 According to founders Katie Finnegan and Erica Bell, this is good for your wallet and your inbox: instead of a deluge of emails from flash sale sites and retailers, you'll received filtered notifications on products you actually want to buy – and nothing else. You can also save products that you're undecided about and review them later. As the site's instructions say, "If you still want it, it's meant to be."
For more online shopping news, check out this new polish rental site (it's like Netflix for nails!), shop Urban Outfitters' Throwback gift guide, and pre-order Jason Wu's lower-priced Miss Wu line now.