Since when did the FDA become OK with non-professionals shooting lasers at their own faces at home? Apparently, they're lax about this sort of thing, because a medical technology company just released the PaloVia Skin Renewing Laser ($499), an over-the-counter laser for treating wrinkles at home. We're not complaining – for the record – because an under-$500 anti-aging treatment is actually what we wanted for Christmas. Thanks, science!
Apparently, using lasers for hair removal at home is old news; just check out this Tria Beauty At Home Laser Hair Removal System ($495) – it even comes with a free body wash.
This No!No! Hair 8800 ($270) has more than a pretty face – this mini devise inhibits hair regrowth by up to 94% percent.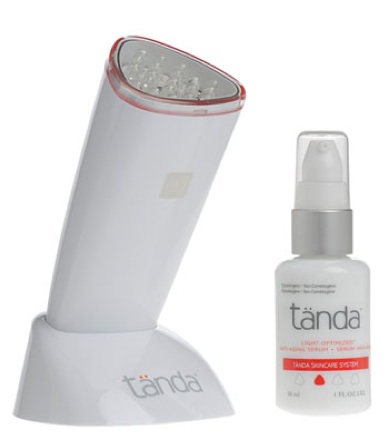 For those of you not ready for a full-on laser (c'mon!), this Tända™ 'Regenerate' Anti Aging Light Therapy Treatment Starter Kit ($250) is a good way to dip your toes into the water.
Need more info? Check out our guides to the best hair removal products, dry hair repair and our beauty roadtests.