Blue is big for weddings. You need something blue as a matter of tradition, and blue pedicures have become quite popular among brides (just ask Pinterest). If you're the kind of bride who wants to be anything but cookie cutter, here's a #genius idea for your something blue: blue ombré nails!
We spotted this The New Black Blue Ombre Nail Polish Set ($22) in the Nordstrom Wedding Boutique and immediately fell for the idea. What an awesome way to satisfy your something blue, while also make your overall wedding look one-of-a-kind. Plus, ombré is incredibly on-trend (again, check Pinterest for proof): first came ombré cakes, then dresses, decor and pretty much everything else.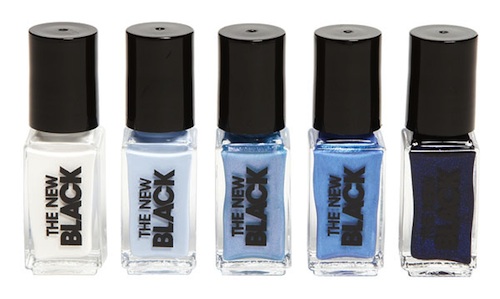 Grab The New Black kit's now, then get more ombré nailspiration: individual nails with the effect, ombre tips and lots of glitter. So many interpretations, so few weddings.
Looking for more wedding style? Check out 5 bridal accessories we are obsessed with, scalloped wedding dressesstatement headpieces.