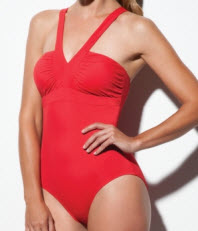 A little bit Baywatch...but no tummy tucks necessary, and also available in black. $152 at Spanx.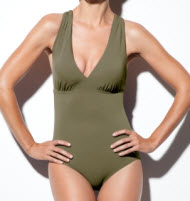 The olive color is so on-trend, it's crazy. Grab it before it's sold out. $198 at Spanx.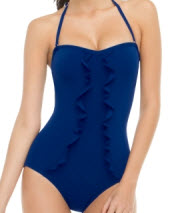 Doesn't this look like something you'd see Bettie Page wearing back in the '50s? $198 at Spanx.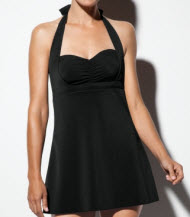 I never thought I'd say this, but this makes me actually consider wearing a swim dress. It's so cute! $198 at Spanx.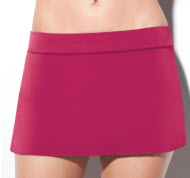 Certainly not your grandmother's swim skirt. $98 at Spanx.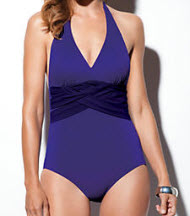 This royal blue swimsuit is not unlike Kate Middleton's Issa engagement dress! $198 at Bare Necessities.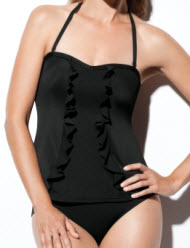 Gotta love the retro feel of this slimming tankini. $128 at Spanx.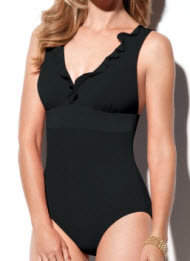 Basic, but with a twist: they've all got tummy-slimming technology built in. $178, at Spanx.