Minnie Mouse and Spiderman have recently made their way into the polish world with top brand collabs, so it's only fitting that Spongebob Square Pants gets his shining moment too (yeah, you know who we're talkin' about!). Rescue Beauty Lounge  just released three gorgeous summery shades in honor of the sponge character and friends, and we can't stop thinking about skipping work and heading straight for the beach.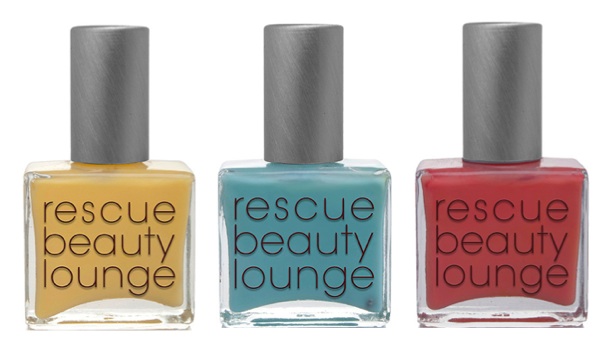 $18 each (L to R): Square Pants, Bikini Bottom and Starfish-Patrick (this shade is sold out for now)
 Need more nail news? Check out Designer Nail Art, Motel Rocks Nail Wraps and Snow White & The Huntsman polish set now.