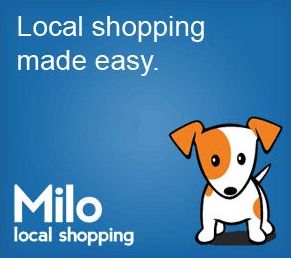 We have to take a minute to remind you, just a few days before X-mas, that there ARE things you LOVE about holiday shopping. Otherwise, you won't remember again until next year. According to recently released eBay Local data, shoppers LOVE little retail touches like gift wrapping, holiday music, and of course, snacks and candy!
With more than half of us still doing our Christmas shopping this week, it's a good time to appreciate all the extra effort stores put into helping people like us get into the holiday spirit as we finish getting ready for the holidays.
According to the study, 32% of consumers say GIFT WRAPPING encourages them to spend more in-store. Holiday music and snack availability also keep them in good spirits and drive spending. So when you're ready to tear your hair out after the hearing 8 versions of "I Saw Mommy Kissing Santa Claus" in one day, just remember that that grating tune is helping someone else gear up to give your local economy a little boost. Yay!
COMMUNITY PRIDE is another factor that drives spending. Shoppers feel good about spending their money locally – 41% of consumers polled planned to allocate at least half of their holiday budget to local stores – that's an average of $350 per consumer according to the NRF!
Shoppers are by and large less enthused by excessive touches. 29% of shoppers polled don't care for retailers who serve alcohol (though we're HUGE fans of in-store booze here at SHEfinds). Another 16% aren't big fans of store employees who totally overdo it with holiday flair. (We're right there with you.)
But anyway, holiday shopping really is fun and we only get to do it once a year so we may as well make it as enjoyable as possible. To that end, if you're still not done with your holiday shopping, be sure to download the Milo Mobile App on your iPhone or use ebay.com/local online to find the best local prices AND make sure those perfect gifts are still in-stock at your local store!