Sponsored Post: Olay "Like Mom, Like Daughter"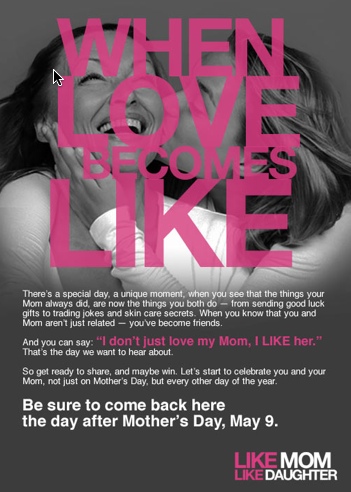 Mother's Day comes but once a year. We shower Mom with her favorites scents, blooms, and sweets in an effort to show her how much her love truly means to us. Still, it's never enough to convey how important mom really is.
She's been there through diapers, first dates, graduations, promotions, marriage and more. Always the bearer of priceless advice (from the dress that really does make you look fat, to her trusted anti-wrinkle cream), she's more than just a "mom," she's often a daughter's best friend.We all have fond memories about our relationship with mom… and if you are willing to share, you could be rewarded! Visit Olay's Facebook page or check back on SHEfinds beginning May 9th for more details.