We love a great deal. With just a few tricks, we'll show you how to grab pieces by Chanel, Dior, and Gucci for only a few dollars on a cool new auction site, ScoreLuxe.com. Want in? Follow our tips and win this $500 Neiman Marcus Card for just a few bucks. Considering Neiman Marcus is having a huge final sale, you can get some serious bang for that buck. Let's get started.
Tip #1:  Buy Bids
Go to ScoreLuxe.com and see what you're interested in bidding on. In order to bid, you must buy what's called a "bid pack," which gives you chances to bid. Start with 30 bids for $29.79 so you can bid at your leisure. If you just want to try it out, you can buy a bid at a time at for just $.99.
Special Offer: Use Coupon Code SheFinds2011 and Get 10% Bonus Bids Added To Your First Bid Pack Purchase! (expires February 28, 2011)
The last winner of the Neiman Marcus Gift Card above, used 22 bids to win this item, spending just $23.96 for a $500 Gift Card. Intrigued? Read on.
Tip #2:  Pay Attention to Other Bidders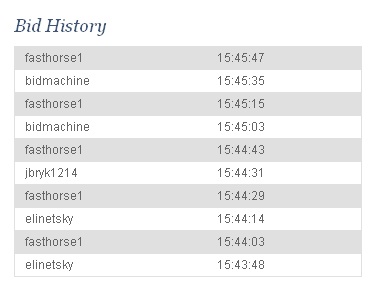 Watch the Bid History on the site where you can see how many bidders are active and plan your bidding based on the auction, to maximize your bids.
Tip #3:  Hold Your Bids 'Til The End!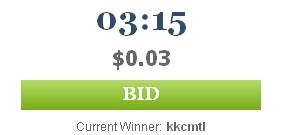 The last 30 seconds of the auction is the lightning round – every bid that is placed adds an extra 30 seconds to the auction. Only bid during the lightning round to save bids and increase your overall chance to win.
Tip #4:  Maximize Your Bids Using The Auto-Bidder
Your best bet is to use the auto-bidder. You don't even have to be at your computer–you just set it and let it work its magic.  It's so easy: pick a price range and the number of bids you want to use, and it will place your bids on your behalf.
Learn more about the Autobidder at Scoreluxe.com.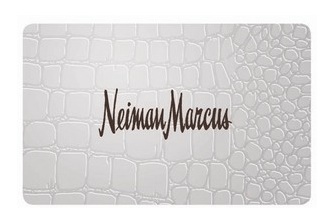 Get in on the action, register for free at Scoreluxe.com and Get 1 Free Bid.
(*Bonus – use coupon code SheFinds2011 and get 10% Bonus Bids Added To Your First Bid Pack Purchase! *(expires February 28, 2011)