Sponsored Post: What Happens In Vegas Stays In Vegas - Win A Trip For 4 From The New Movie, Bridesmaids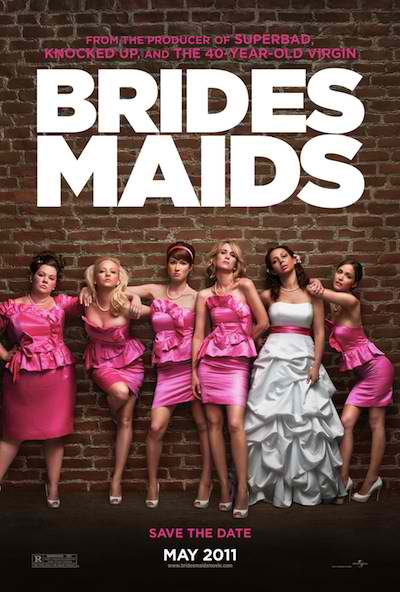 Bridesmaids, the new flick by Judd Apatow (the genius behind Knocked Up and Superbad) opening May 13, is sure to be hysterical – bringing to light the one thing we all know for sure – weddings make everyone a little crazy. (I think we all know at least one maid-of-honor whose life came unraveled while planning a wedding.)
To celebrate the film, one national grand prize winner will find themselves on a Vegas vacation for 4 and one lucky reader will win a Bridesmaids gift pack with a $150 Visa Cash Card and 4 Bridesmaids Survival Kits (stocked with lip balm, mints, nail files, a shot glass engagement ring and Bridesmaids T-Shirt).
Check out the trailer and click here to enter. Save the date – Bridesmaids hits theaters May 13!

See the dates and rules on the Bridesmaids contest page.