Coffee, coffee, coffee! If you're a caffeine fiend like me/everyone, January 5, 2016, is going to fuel your wildest coffee-addled dreams. Starbucks has done it again and created a new drink that will likely revolutionize your ordering habits. Get ready to shout: "Latte Macchiato! Latte Macchiato! Latte Macchiato!" because that's the title of Starbucks' newest PERMANENT menu item. Yep, unlike everyone's seasonal favorites (Pumpkin Spice Latte, Peppermint Mocha…) the Latte Macchiato is here to stay!
Now, for the brass tacks, what is this illustrious new beverage? Well, the Latte Macchiato is a member of Starbucks' espresso family. It falls midway between the spectrum of creamy and coffee-y (not as indulgent as a flat white, but milkier than an Americano).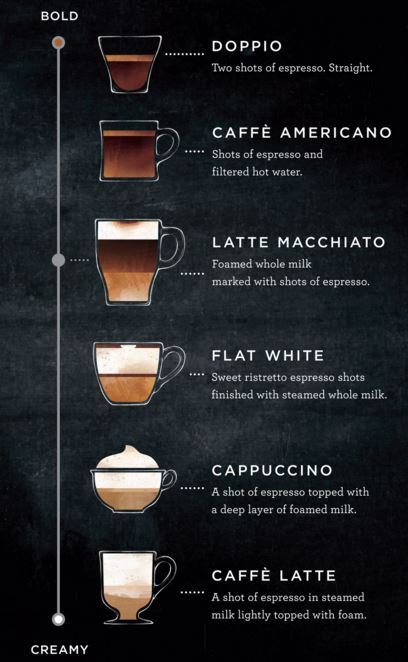 Try it for yourself when it hits menus tomorrow and let us know what you think!
Don't forget to check out: You Can Now Charge Your Cellphone With Your Coffee #NBD and When Should You Stop Drinking Coffee Before Bed? The Answer Might Surprise You
[Photos: Starbucks]