The three-hour, weather induced delay that stranded me in the Minneapolis airport this weekend gave me plenty of time to evaluate my fellow travelers' airport style. And before you say, "Of course there were tons of don'ts, you were in
Minnesota!" just remember it's the holidays, so there were plenty of stylistas passing through on there way back to the fashion meccas.
Who not to imitate: Mandy Moore. Sure, she's cute, usually chic and probably going a little incognito in this photo. But too many of you were adopting sloppy comfortable styles like hers, rather than a low-fuss put-together look, which can be achieved just as easily. Actually, with the high boots, skinny jeans and sleek pashmina, it takes effort to imitate Mandy.
Who to be: Rosario Dawson. Her flat tan boots, trench coat, aviators and oversize purse are the perfect blend of comfort and practicality. She won't get cold on the plane, she has enough space for all of her carry on stuff and she still looks good.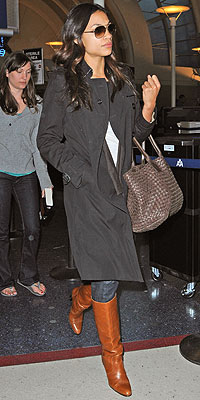 Ready to shop? Start with this Robert Rodriguez slouch trench, a Burberry woven tote and tall riding boots, like these from Frye. All that's left is to toss on your favorite t, pack your gossip mags and slip into your designer shades.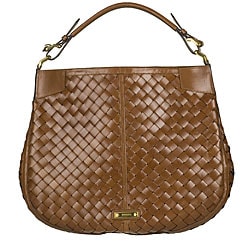 Ok, now that you know what to do, we've got all kinds of ideas for you in our SheFinds Travel Guide and our friendly sky favorites that we highlighted in our SheFinds Travel Week posts.