Given that I basically get paid to shop online all day, it should come as no surprise that just about all my friends and family come to me for fashion, style and shopping advice. And don't get me wrong; I'm always happy to oblige. But here's the secret: dressing your best doesn't have to come naturally, thanks to sites like Stitch Fix. It's one of the styling services I always recommend when people bemoan about wanting to look cooler. Why go it alone when there are experts out there that will not only help, but who will literally pick out the clothes you should wear and create outfits for you?
If it all sounds too good to be true, it's not. Stitch Fix really does have a whole team of expert stylists whose only job is to help busy women like us dress our best. When you first sign up with Stitch Fix, you take a short style quiz that will help your personal stylist get a sense of your tastes and preferences. From there, you can either choose to get  hand-selected picks when you feel like your closet needs a refresh or you can set them up to be delivered to your door automatically. Once your items arrive, you have three days to decide what you're keeping. You just confirm online which items you want and return everything in the prepaid shipping label that comes with your delivery. Pretty awesome, right?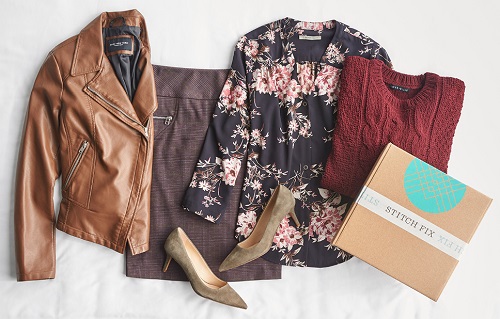 Now you're probably thinking a service this good must be expensive, but you're wrong. Stitch Fix is shockingly affordable for real women like you and me. For starters, they have clothing and accessories at every price point, so you can let your stylist know upfront how much you feel comfortable spending. As for the styling fee, you only pay $20 to receive each box of handpicked items and that fee will be credited toward anything you decide to keep from the box. See? Turns out you don't have to be a celebrity to have your very own stylist!
Ready to tackle your resolution to wear clothes you look good in and love in 2019? Head over to Stitch Fix now to take the style quiz and get matched with your stylist right away.
The editors at SheFinds wrote this post on behalf of Stitch Fix and received compensation as part of our agreement.