I'll be the first to admit that it can be hard to justify $200 for a single sweater. Yes, even if it is cashmere. Soft, heavenly fabric aside, that's a lot of dough to drop on one sweater!
Which is why I just had to share the amazing sale going down at Bloomingdale's right now. For a limited time only, their cult cashmere sweaters are up to 50% off. I'm talking the dreamiest cashmere you've ever laid hands on for less than $100.
Even better, there aren't a bunch of boring styles. Yes, they have classic crewnecks and cardigans, but they also have cool evil eye, skull and plaid designs, too. Take a peek at a few of our favorite styles: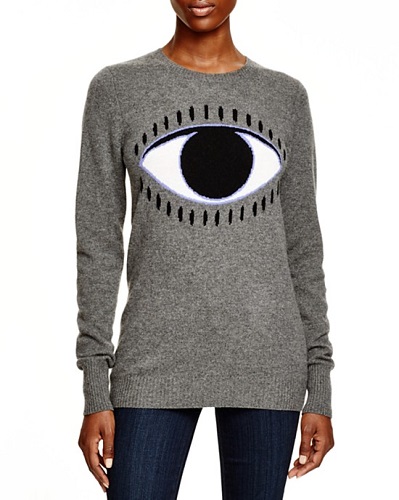 AQUA Cashmere Evil Eye Intarsia Sweater ($99, down from $198)
Aqua Cashmere Plaid Crewneck Sweater ($109, down from $218)
Aqua Cashmere Sugar Skull Intarsia Sweater ($99, down $198)
This is just a sampling of what's on sale, so get over to Bloomies ASAP. This sale ends on January 13, 2016.
SHOP THE CASHMERE SALE AT BLOOMINGDALE'S NOW
[Photo: Bloomingdale's]
The editors at SHEfinds wrote this blog post on behalf of Bloomingdale's and received compensation as part of our participation.