Chances are you're already applying sunscreen to your face daily like you know you should. But did you know your lips need protection from the sun, too? It's true! I actually learned the hard way. After four days in the Caribbean sun, my lips got all swollen like balloons due to excessive sun exposure. It took a whole lot of ice and hibernation for them to go back down to normal size and now I never leave home without lip balm with serious SPF protection.
One of the best lip sunscreens money can buy? Supergoop!'s Shine-On Lip Screen SPF 50. Yes, it's a little pricey at just over $20, but when the summer sun is in full effect, you're definitely going to be thankful you splurged. Get yours below!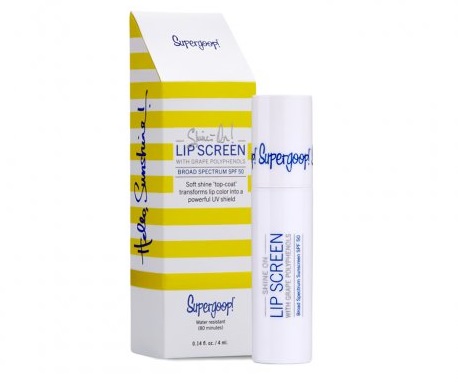 Supergoop!® Shine-On Lip Screen SPF 50 ($22)
Check out the bestselling products at Sephora and the best highlighters.