Try: A Chunky Heel
One reason your feet hurt when pushed into your heels is that you are now off balance. Tiny heeled pumps put a big strain on the balls of your feet and your knees to keep you in balance (or risk falling!). A chunkier heel will disperse your weight and help you balance more naturally - AKA using your heel, too! [Photo:
Its Not Her Its Me
]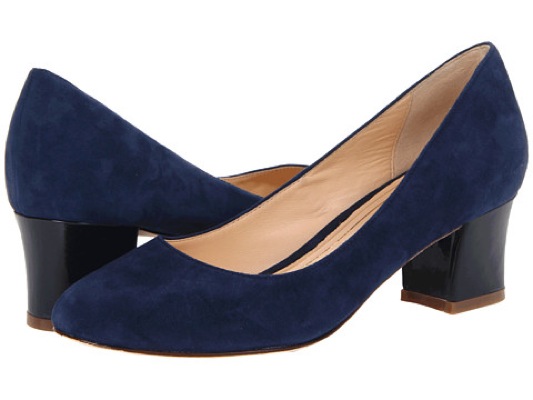 Chunky heel: Cole Haan Chelsea Low Flared Heel ($298).
Customer review: "I have not worn anything with a heel besides boots in years. I decided to try these and I very happy with them. They are both comfortable and feminine."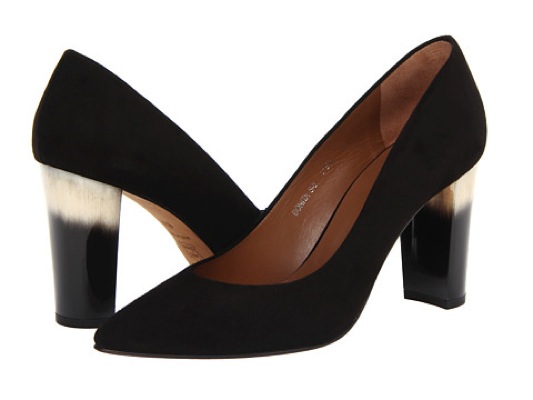 Chunky heel: Donald J Pliner Bonita ($248).
Customer review: "These shoes are actually cuter in person and with the added padding, I can actually wear these."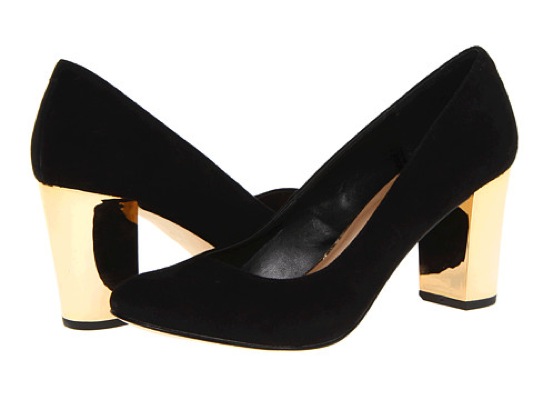 Chunky heel: DV by Dolce Vita Dollie ($89).
Customer review: "Cute. Comfy. Perfect."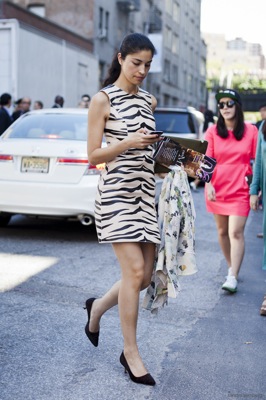 Try: A Kitten Heel OK, so the kitten heel has this habit of bringing back really terribly dressed memories from 8th grade, but that's should just be motivation. Don't let a bad kitten heel win! This type of pump is easier to walk in, doesn't stress your arch as much as higher options (which significantly decreases discomfort) and can be just as stylish as the 4" pumps you love, without all that pain. [Photo: Lella Victoria]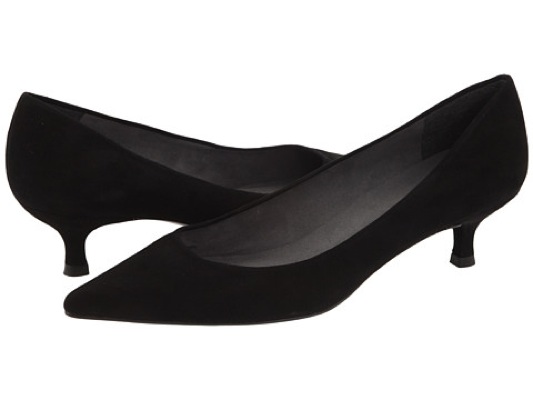 Kitten heel: Stuart Weitzman Poco ($330).
Customer review: "I love these shoes! A beautiful, nude color, and the heel is the perfect work shoe height. Very comfortable."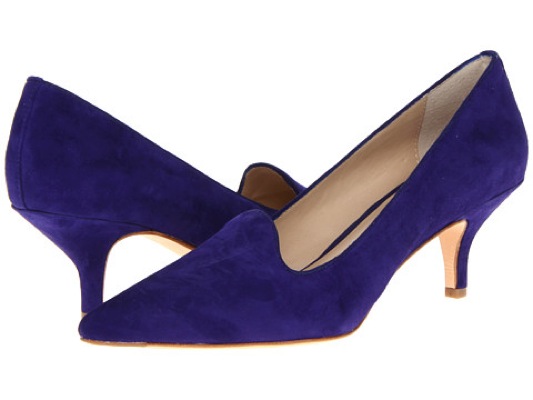 Kitten heel: Elizabeth and James Clark ($298).
Customer review: "These shoes are amazingly comfortable and looked great! I bought them to go with a dress and wore them for the first time to an evening wedding where I danced nonstop for hours. Couldn't ask for better than that!"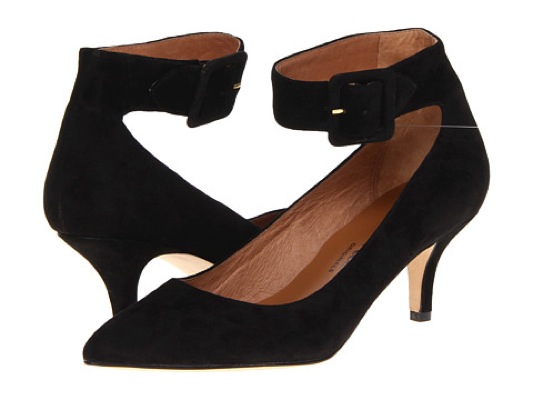 Kitten heel: Nina Originals Flip ($145).
Customer review: "I love this shoe! It is so cute and has that wonderful low heel. I feel sexy in it."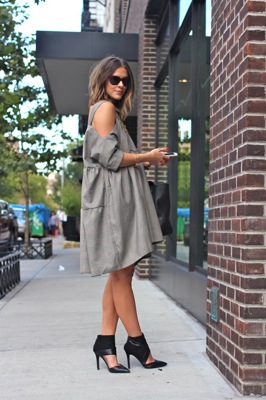 Try: Proper Heel Placement Just like how the chunky heel helps to displace your weight and brings back a more natural balancing act, a skinnier heel can do the same. It just has to be positioned correctly. The heel needs to be positioned directly under your heel bone. This means that heels that are found at the very back of the shoe and go straight done are not doing it for you. You need a shoe with a heel that curves in a bit, displaces weight and really gives you balancing power. [Photo: The Courtney Kerr]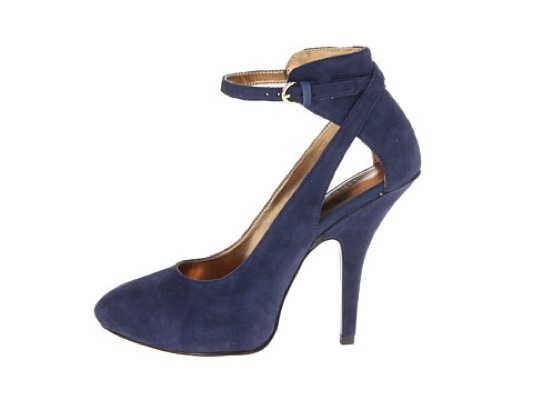 Proper heel placement: Nine West Say Bella ($89).
Customer review: "Gorgeous shoe with a unique style. The shoe is fairly comfortable and has a good cushion. These are a keeper!"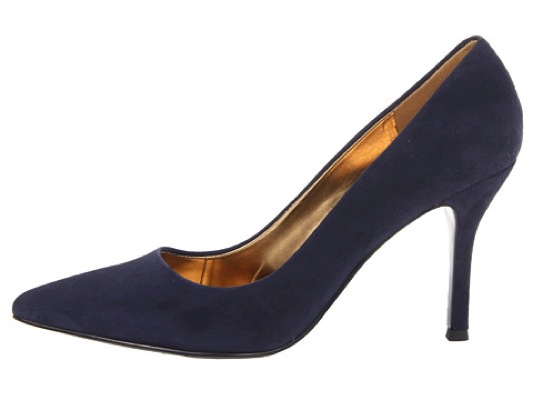 Proper heel placement: Nine West Flax ($69).
Customer review: "I bought these and they are totally beautiful! Sexy but sophisticated; nice with skirts, a dress, slim pants, skinnies -- so versatile. Also true to size and totally comfortable, with a medium high but completely walkable heel. I'm in love!"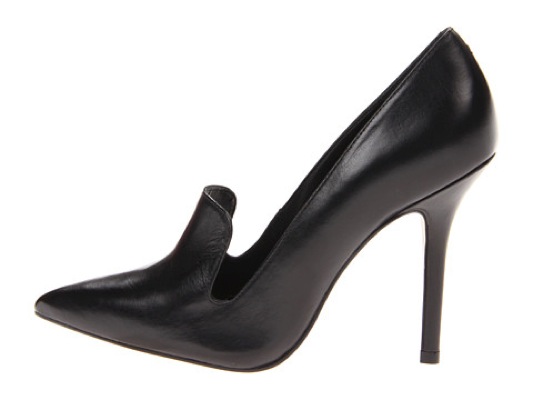 Proper heel placement: Steven Ronda ($139).
Customer review: "Beautiful sharp looking shoe that would look good with pants or a dress. I ordered a size up for the most comfort."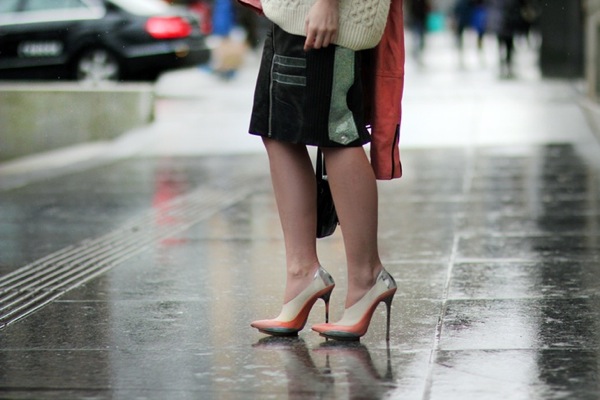 Try: A Platform Heel For heels that are higher than 3 inches, you really need a platform under the sole of your foot for a comfortable walk. This lessens the arch so any discomfort there is eased. Platforms, though, don't have to be crazy obvious to work (and we know that the trend right now is to have zero platform at all!). So, try these three pairs to get comfort and style out of a platform pump. [Photo: After Drk]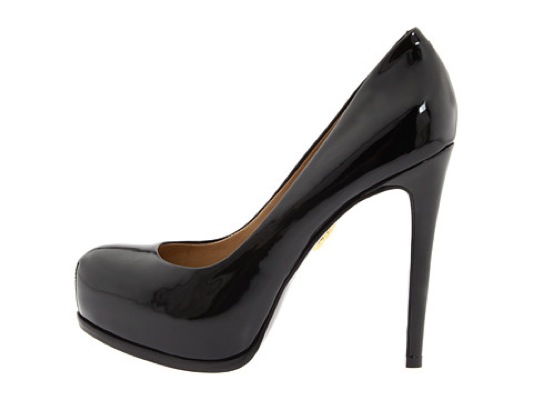 Platform support: Pour La Victoire Irina ($169).
Customer review: "AMAZING HEELS!!! Honestly don't feel the height at all for such a tall shoe, and the padding hugs your foot completely. I've sent back many, including the Kelsy Dagger "Linzy" (the PLV cheaper line) which were also all leather, same shoe... but nowhere near the same comfort level. GET THESE SHOES!! I've already gotten two!"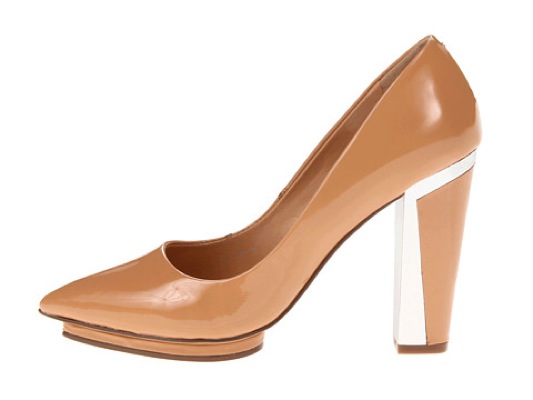 Platform support: Dolce Vita Serell ($132.99).
Customer review: "These are gorgeous shoes. I feel the visible platform and heel detail elevate them so much beyond usual pumps. They look very expensive. They are relatively true to size and so comfortable!"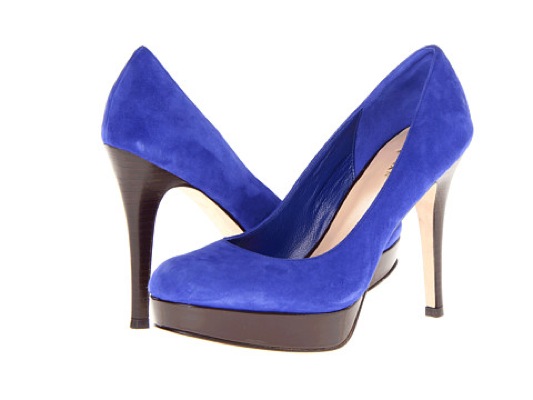 Platform support: Cole Haan Mariela Air Pump ($229).
Customer review: "These are by far my favorite pumps. I have narrow feet with very high arches. I can wear these shoes for hours on end with no discomfort, even fresh off recovery of a decade for a broken foot. These shoes are wonderful."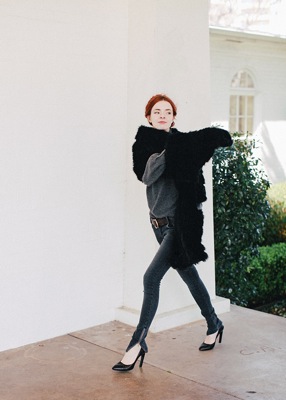 Brands You'll Love Of course, if you want a sure fire shoe that will be comfortable pretty much no matter what, then you've got to keep an eye on these brands: Cole Haan, Kate Spade, Chie Mihara and Geox). [Photo: Sea of Shoes]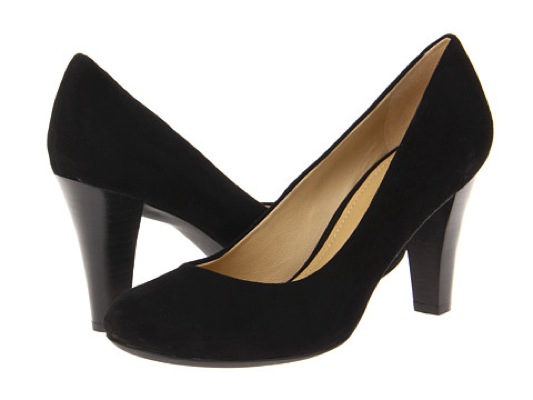 Brands you'll love: Geox D Marieclaire High 4 ($150).
Customer review: "Very classic and elegant style. Walked around the house for about 10 minutes for trying on, no pinch at toe, and easy lifting. The heel is in the perfect height, not too tall for a pair of pumps that has no platform."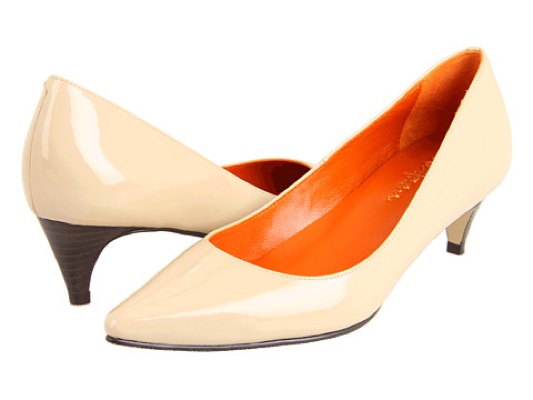 Brands you'll love: Cole Haan Air Juliana Pump 45 ($90.99).
Customer review: "Love, love, love this shoe! If you are looking for a sophisticated shoe that is comfortable as well than look no further and order this - you won't be disappointed!"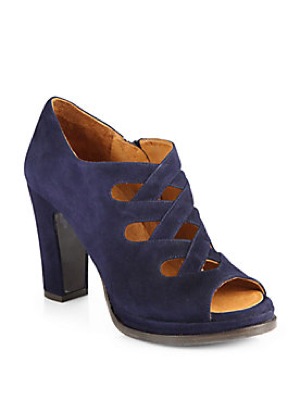 Brands you'll love