Just when we thought spring was here, we get a bout of rainy weather–wasn't the rain supposed to be in April?? Take a minute to check out the Loeffler Randall rain boots sale–-they're now $98 from $198, which is a super steal, considering they're the best rain boots ever. Not only do they look like regular boots, but they're sleek, they have a zipper for people who have high insteps or just hate trying to pull on rubber boots, and they're lined in a comfortable silk jersey. The universe is telling you something: grab a pair!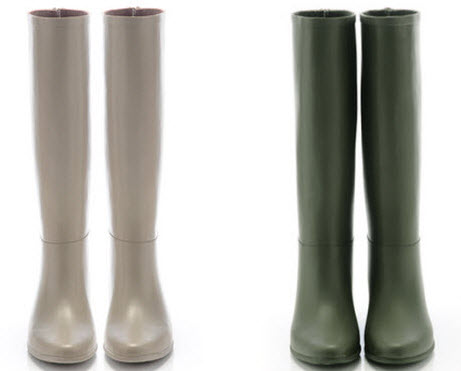 Loeffler Randall taupe rain boots, $98 from $198; Loeffler Randall army green rain boots, $98 from $198
Check out more of our favorite stylish rain boots, umbrellas, rain gear and trench coats.