Suno Makes Pajamas That I'd Like To Spend Christmas Morning In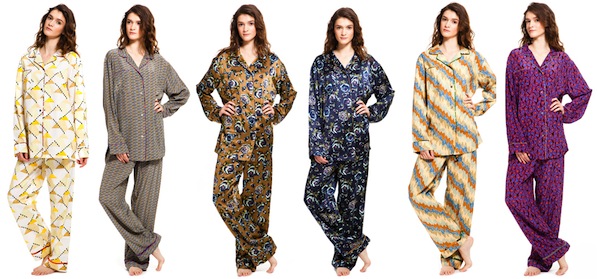 If Thanksgiving is the holiday of fat pants, Christmas is the holiday for cozy pajamas. It's the one time a year you can wear them all day (asides from cases of the flu) – but you can't just wear any old pair: Christmas is also a day when lots of pictures are taken. So reach for a stylish pair – like J.Crew's vintage pajamas, or these ah-mazing printed ones that Suno just released. Sold on their website, the limited edition jammies come in silk (for $175) and cotton (for $165) and will make you camera-ready for Christmas – or any day of the year. Shop now. 
For more holiday finds, check out these designer playing cards, our favorite gifts from eBay's Holiday Collective (they've got Jonathan Adler, Tibi and more), and gifts for your party-girl friend.