If you have dry skin: Clinique 'Sun' Broad Spectrum SPF 50 Face Cream ($21) If your skin is already dry, being in the sun is only going to make it even drier. You need a sunscreen that's extra moisturizing. Clinique Sun SPF 50 Body Cream has shea butter that will keep you skin soft and shielded. Plus, its rich formula is creamy but isn't too heavy.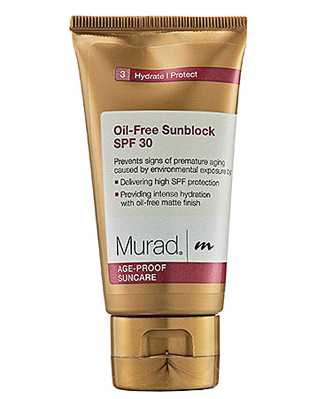 If you're worried about acene: Murad Oil-Free Sunblock SPF 30 ($32)
Greasy sunscreens can cause acene or make it worse. Try a sunblock with an oil-free formula, like Murad Oil-Free Sunblock SPF, that won't clog pores.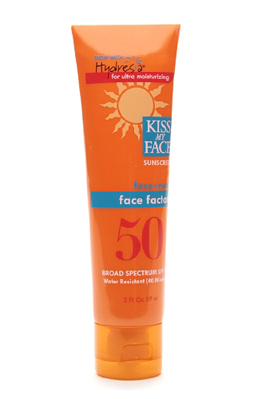 If you're worried about wrinkles: Kiss My Face Face Factor, Face + Neck Sunscreen SPF 50 ($13.95)
If aging or wrinkle prevention is your main concern, you want a sunscreen that helps fight damage. Kiss My Face Face Factor has antioxidant ingredients--including vitamins A, C, and E--that help protect and nourish skin.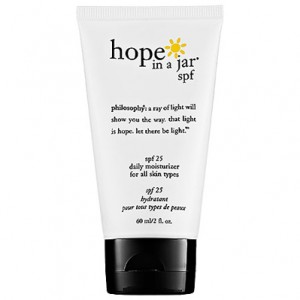 If your skin is shiny: Hope In A Jar SPF 25 ($40)
If you have oily skin, avoid sunscreens that contain mineral poil.  You need a sunscreen with a matte, lightweight finish. Try philosophy's Hope In A Jar SPF, it has a greaseless formula that will prevent shine.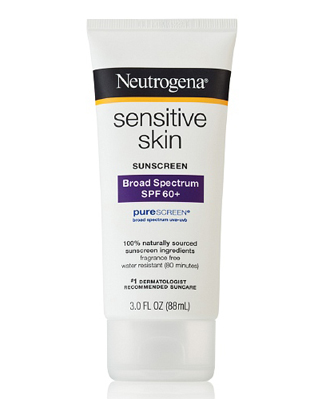 If you have sensitive skin: Neutrogena Sunblock Lotion, Sensitive Skin, SPF 60 ($9.59, down from $11.99) Look for sunscreens that are hypoallergenic and fragrance-free. Try a sunblock that contains zinc oxide and titanium oxide. Sunblocks are physical sunscreens that sit on top of the skin instead of being absorbed by the skin. This helps prevent clogged pores and skin irritation.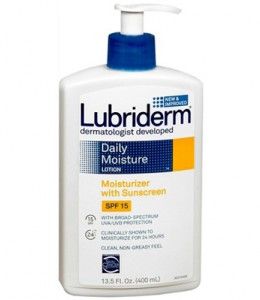 If you're forgetful: Lubriderm Daily Moisture Moisturizer with Sunscreen (SPF15) ($8.49)
We get it, it's hard to remember to put on sunscreen everyday. If you know you are likely to forget to put on sunscreen, use a daily lotion that contains SPF. This will make it easy to stay protected from the sun every single day.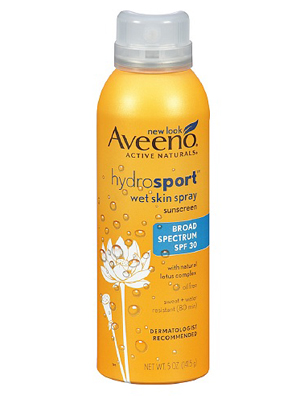 If you're into outdoor sports: Aveeno Active Naturals Aveeno Hydrosport SPF 30 Spray ($9.34, down from $10.99) Are you super active? You need a sunscreen that can keep up with you. Try a sunscreen that is sweat and water resistant. It's still important to reapply it often, but a water proof or resistant formula (find out the difference here) will help protect you when you're are being active. Aveeno Active Naturals Aveeno Hydrosport SPF 30 Spray is designed to stay on sweaty skin.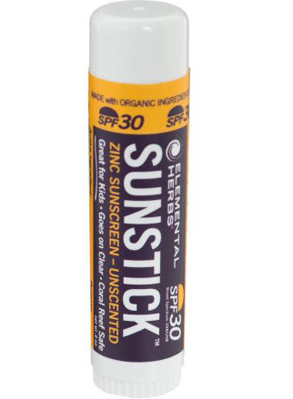 For on-the-go: Elemental Herbs SPF 30 Sunstick Unscented ($7.99) This stick formula sunscreen is great for throwing in your handbag in case you are stuck outside longer than expected. It's multipurpose and can be used on your face, lips and body.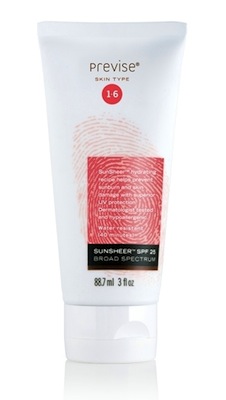 If you hate the smell of sunscreen: Previse SunSheer ($36)
Not everyone is a huge fan of sunscreen's smell. If you hate the smell of traditional sunscreen lotions, try Sunsheer. The dermatologist tested formula is grapefruit scented so you won't even know you are putting on sunscreen.

Don't forget your lips: Nivea a Kiss of Protection SPF 30 Lip Care, 0.17-Ounce Sticks (Pack of 6) ($12.89, down from $17.94)
Your lips can get sunburn, too! Make sure your everyday lip balm has SPF, so your lips are aways protected.
If you get a little sunburned: Mustela After Sun Hydrating Spray ($15)
Did you spend too much time in the sun? Your skin needs some extra hydration (even if you used a SPF lotion). Try Mustela's After Sun Spray. It was created for babies, so you know it's super gentle. The formula is very hydrating and absorbs quickly, making your skin feel refreshed after sun exposure.