More than one photo with the same girl: That's your ex, right? Admit it.
Too many selfies: Selfies are the ultimate sign of vanity. How many pictures does the world need to see of you furrowing your brow or stroking your chin?
Only group photos: Do you really need all the homies in every picture? Or are you just trying to fool us into thinking you're actually one of your hot friends?
Too many emojis: If he can't say what he needs to say in actual words and letters, it's probably best to skip over him. Imagine your future texts...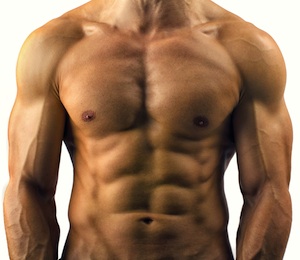 Too many ab photos: We love a guy with a hot bod, but if his profile photos are mostly of him shirtless, chances are, the guy is really into himself and probably will dig his midsection more than he does you.
Photographs their food: This is just annoying. While it's nice to know that a guy can cook, photos of his culinary creations should be kept to a minimum.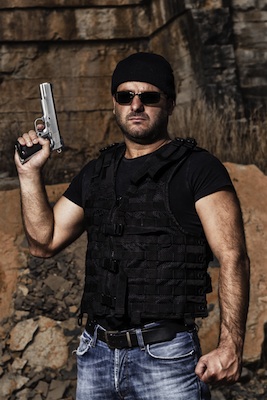 Pictures with guns: Yikes just... YIKES.
A profile that talks about "traditional values": "Traditional values" is usually a keyword for "I'm insecure in my masculinity and I need antiquated gender roles in order to make me feel like a real man." Any good guy will be secure in who he is as a grown man, and will not tread on you to validate his manhood.
Thinks they're a street style star: A well-dressed dude isn't a bad thing, but if you are wearing more accessories than we are, it's a little much. Also a guy who makes a wardrobe change at a party is probably not going to be an attentive partner–whether you're in a serious relationship or not. [Photo: Instagram]