I was lucky enough to be #blessed with long, thick hair (thanks, mom). Most of the time, I feel really lucky to have this head of hair, but the one major downside is that it always has to be done. Whether that means straightened, curled or in an updo, I just can't let it "do its own thing" unless I want to look like I just got out of a windstorm. No thanks!
Given that I can never just walk out of the house with my hair as-is, I am always on the hunt for great hair tools. Not only do they need to work on my hair type, but they need to be seriously effective. I don't have 4 hours in the morning to straighten my hair! As I was researching top hair tools, one brand kept coming up again and again: T3 Micro. Everyone from real women to beauty influencers rave about their SinglePass Curling Iron, so I decided to give it a try.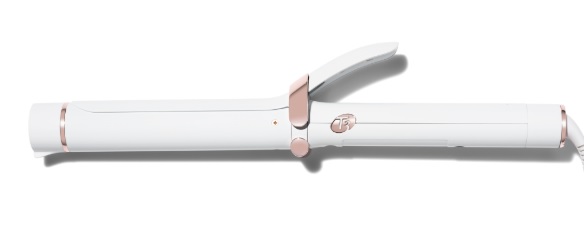 Let me tell you, this curling iron is life-changing. And I'm not being dramatic at all. With just one pass (hence the name) over a strand of hair, you will have gorgeous, long-lasting curls every single time. I love taking wider strands to get more of a loose, beach wave that's perfectly imperfect.
Like I mentioned earlier, convenience is key when I'm getting ready in the morning. That's why this fast-curling iron with a swivel cord to prevent tangling and a one-hour auto shut off (you never know!) will be my go-to for years to come.
If you're on the fence of investing in a piece from T3 Micro, DO IT. You won't regret it.
SHOP THE T3 SINGLEPASS CURLING IRON NOW
SheFinds receives commissions for purchases made through the links in this post.