How You Can Get Bachelorette JoJo's $1,100 Finale Dress For $150
Another season of The Bachelorette is over. JoJo Fletcher picked Jordan Rodgers (yay!), he proposed to his "best friend" and "soul mate" (aww!) and it all went down on the picturesque beaches of Thailand (ooh!). The only thing that made this finale even more perfect was JoJo's stunning dress. The Badgley Mischka Blushing Ballerina Gown was just the right mix of ethereal and dramatic, with a gorgeous gold-threaded bodice and flowing skirt. The show's stylist Cary Fetman tells People StyleWatch, "We were trying to go soft and delicate — completely different than where we had been for the last 10 weeks. We had already done all of those tight-fitted and beaded dresses. We loved that this was the complete opposite with the chiffon fabric." Mission accomplished. https://www.instagram.com/p/BIlqG4rjhUQ/ https://www.instagram.com/p/BImJ21ljt6g/ Now that you have total outfit envy, here's some good news: you can rent this exact dress from Rent The Runway for just $150. Yep, the designer gown, which retails for $1,100, is available for us non-reality TV contestants. It's like a fashion unicorn, right JoJo?! Blushing Ballerina Gown ($150, retails for $1,100) And now something for all the Jordan haters: https://www.instagram.com/p/BIl8ZY3AZCv/ That's a damn love letter on Instagram. Don't forget to check out: how to get lipstick stain off clothing and the most unhealthy item on the Starbucks menu [Photo: Instagram]
London Fog's Collab With Cynthia Rowley, Badgley Mischka & Chris Benz Is Here!
It's about time to start getting your spring wardrobe together, and London Fog is coming through in a clutch with a range of rain gear designed in collaboration with Chris Benz, Cynthia Rowley, and Badgley Mischka, available for pre-order today. The three designers put their stamp on the brand's functional weather-ready pieces, adding fashionable flair to raincoats, umbrellas, and a cute little envelope clutch. Benz clings to a floral motif, printing his pieces with a blooming blue pattern, while Badgley Mischka adds gold beaded trim to a shoulder lapel on a classic trench coat. As for Rowley, she creates a floral weave design for her raincoat and matching umbrella. Prices start at $50 for Benz and Cynthia's printed umbrellas, and peak at $400 for the bedazzled trench coat. The collection will officially be available April 14th, but if you'd like to square away the pieces you want now, head over to London Fog to pre-order all your faves. PRE-ORDER THIS ALL-STAR COLLAB NOW Don't forget to check out Khloe Kardashian's "I Woke Up Like This" sweatshirt, The challenges of having a destination wedding, and how the Coca-Cola logo is trending this spring.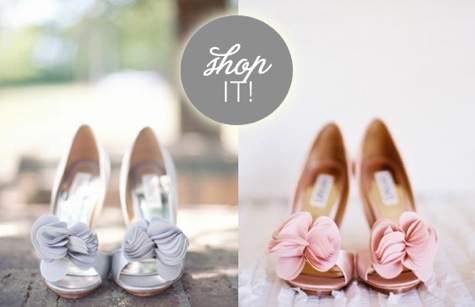 Pinterest Loves These Badgley Mischka Ruffled Pumps — And So Will You
We keep bumping into these sexy pumps all over Pinterest - in pink, gray, blue... so it's about time we gave them their due. The Badgley Mischka's Randall d'Orsay Pumps ($200) are apparently one of the most photo-ready pairs of heels a bride can own (according to extensive market research, aka Pinterest stalking). They've been featured on Style Me Pretty, Lover.ly, and more gorgeous bridal blogs. And we know exactly where to find 'em... (more…)
See Angelina Jolie's Wedding Dress: 3 Designers Sketch Angie For Her Big Day
Wedding dress designers have been clamoring to design Angie's wedding gown ever since Brad Pitt and Angelina Jolie announced their engagement last month. Recently, three of our faves - Badgley Mischka, Monique Lhullier, and Reem Acra - submitted their proposed designs for Angie's wedding gown to People. You'll notice that they're all form-fitting fit to flare gowns - a favorite silhouette of Ms. Jolie's! We have, from left to right - a bead embellished, vintage-inspired gown from Badgley Mischka, a sexy lace confection from Monique Lhullier, and a sleek, modern gown with a dramatic shoulder detail from Reem Acra. (more…)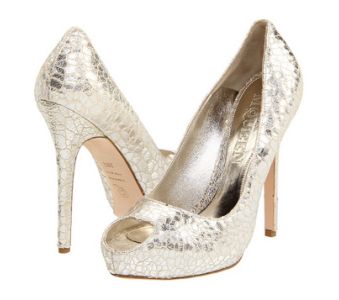 Raid Zappos' End-Of-Season Sale For Your Dream Wedding Shoes #YesPlease
January is generally a blah time for sales, because most retailer "bl but never fear, brides! We're here to help! Zappos.com is having a crazy good end-of-season sale, and you can save big on the perfect pair of designer pumps for your big day. Still can't swing the designer price tag? No problem - there's plenty of cute heels under $100! (more…)
50% Off Champagne Wedding Pumps: All Of The Bubbly, None Of The Hangover
Ladies, get your credit cards out - we stumbled upon one heck of a good sale at Zappos, and duh we're sharing it with you. Think the prettiest, silvery-gold bridal shoes like the Badgley Mischka Lissa Pump (pictured, left), at up to 50% off. See our other top picks after the jump. (more…)
30% Off Fall Wedding Shoes: Satin D'Orsay, Peep-Toe Pumps, Badgley Mischka, More
Choosing fall wedding shoes can be tricky: you want to wear white , strappy sandals like the summer brides, but don't want to be seasonally inappropriate. It's best to trust your gut here: opt for silver-y tones, winter finishes like suede or satin, and peep-toe, closed-toe and d'orsay styles. Luckily, Zappos has all of the above and more for 30% off (and up!). Editors' pick: these Badgley Mischka Lissa pumps. (more…)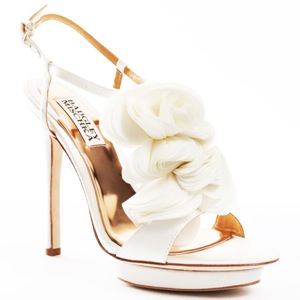 Up To 50% Off Flirty Wedding Shoes From The Likes Of Badgley Mischka & Charles David
If you're in the market for sexy wedding shoes, check out today's featured sale: get up to 50% off wedding shoes from gorgeous designers like Badgley Mischka, Betsey Johnson, and more. Find frilly sandals, girly wedges, and platform pumps that are to die for, like these super feminine Badgley Mischka Randee sandals. (more…)
40% Off Wedding Pumps: Kate Spade, Stuart Weitzman, Badgley Mischka, More
Zappos never ceases to amaze me; they stole my heart with "Free Shipping," and keep me coming back for more with sales on my fav designers. If you're looking for a great pair of wedding pumps, I suggest you start here: get up to 40-50% off Kate Spade, Stuart Weitzman, Badgley Mishcka, Pour la Victoire, and more. (more…)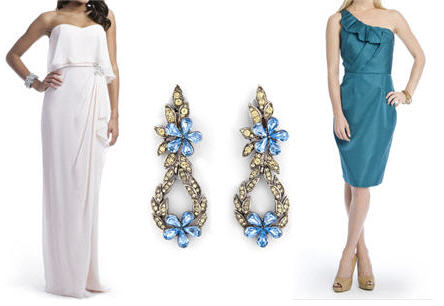 Rent The Runway Is Selling (Not Loaning) Bridal Gowns, Jewelry, And More For 75% Off
Ever since Rent the Runway launched bridal this spring, we've been loving the site for designer rehearsal dinner dresses (think Lela Rose, Halston Heritage, more),  bridesmaid dresses (Badgley Mischka, Nicole Miller), and fine jewelry.  This week they're having basically a fire sale with this merch: get 75% off Rent The Runway's Clearance Sale. (more…)
60% Off Peep-Toe Wedding Pumps + Our Favorite Essie Pedicure Color = Happy Feet
If you want your feet to be sexy, cute, colorful or all of the above, you'll need a hot pair of pumps and a damn good pedicure. Look no further: 6pm has up to 50% off peep toe wedding pumps today, and I found my favorite Essie Wedding color, Borrowed and Blue, on Amazon for a discount. (more…)
Badgley Mischka Makes A Pair Of Glitter Pumps That Belong In A Museum
If you drooled over Niecy Nash's Swarovski wedding pumps, and love anything with "glitter" in the name, these Badgley Mischka Humbie Glitter Pumps ($200) will speak to you. The hot pair, which comes in gold (L) and smoke (R), are the perfect party pair: the hidden platform elongates legs, the peep toe is great for pedicure season, and the sparkles will light up your dancefloor like a disco ball. Shop our guides to the best strapless wedding dresses, white wedding shoes, and inexpensive wedding dresses.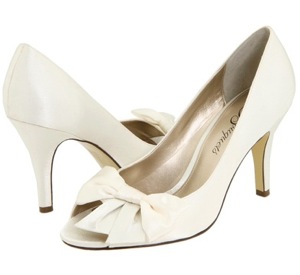 50% Off Peep Toe Pumps On 6pm – Giuseppe Zanotti, Badgley Mischka, More
6pm is a hidden gem for finding wedding shoes and accessories for way less than they're worth: take for example their wedding shoe sale -- get up to 50% off designer styles. Loves it: Shop our guides to the best strapless wedding dresses, white wedding shoes, and inexpensive wedding dresses.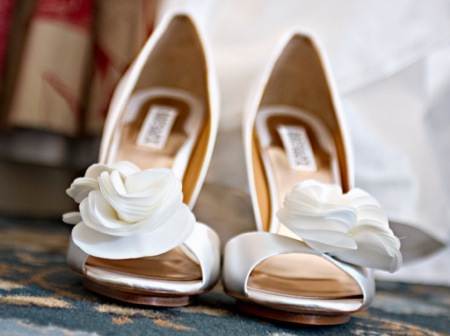 Cut Up The Dance Floor In Chic Badgley Mischka Wedding Shoes–On Sale
The dress might make the bride, but the shoes are equally as important. For chic shoes that are totally photographer-worthy (you know those photogs love the close-up shots of ultra-hot wedding shoes) Badgley Mischka is your sole-mate. Offering styles with ultra feminine flower details, sexy silhouettes, dainty jewels, and more, these designer pumps will make your grand entrance even more striking. Luckily, we've found several pairs that have been heavily discounted at Bloomingdale's, and Zappos, so get your shop on now. (more…)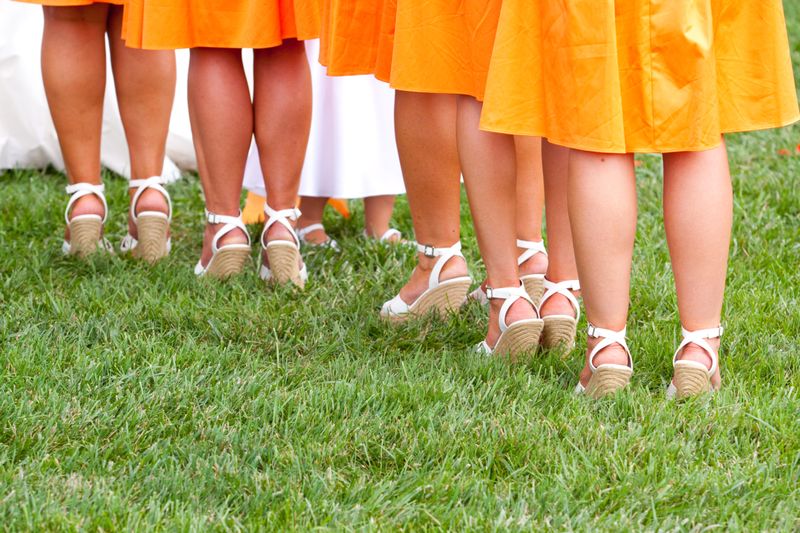 Bridesmaid-Worthy Wedges To Keep Your Bridal Party From Sinking Into The Grass
Who hasn't worn a pair of heels to an outdoor event only to come home with muddy, gross shoes? Factor in the hazards of having your bridesmaids try to navigate through a field and there's reason enough to look to other options. Fortunately, wedges are far from a second-tier alternative: Just look how cute they can be in a summer ceremony! (more…)
Lee Angel Jewelry And A Boatload Of Beautiful Gowns Are Up To 70% Off On The Outnet
I live for The Outnet's Just In section where designer sales come to live, and this week it's a bridal goldmine. From pretty Preen and Badgley Mischka reception dresses to stunning bridesmaid gowns and Lee Angel jewelry for all, it's a wonderland for you and your bridal party. Shop our guides to the best strapless wedding dresses, white wedding shoes, and inexpensive wedding dresses.
Shop Bloomingdale's 'Mad About Shoes' Sale Today And Score On Designer Wedding Shoes
Found the perfect designer shoe, but not quite in your budget? For today only, you can save up to $150 on designer shoes at Bloomingdale's. Get your calculator (and wallet) handy and start subtracting from the shoe prices below now, and remember - the more you spend, the more you save! (more…)
90% – Yes, Nine Zero – Off Designers Like Valentino And Roberto Cavalli At YOOX
Holy mother of majorly marked down designer duds: YOOX has up to 90% off Valentino, Chloe, Badgley Mischka, and much, much more. The sale ends today, so high tail it over there and score your reception dress, wedding shoes, and more, on super-sale. Shop our guides to the best strapless wedding dresses, white wedding shoes, and inexpensive wedding dresses.
This Woman Knows Jewelry: Get Your Questions Answered By Charm & Chain's Ali Galgano
Ali Galgano has always believed that the right jewelry can transform a basic wardrobe into something spectacular. That's why in 2008 she started global online luxury jewelry destination Charm & Chain, which showcases the styles of over 60 jewelry designers. Here's her advice on how to go about selecting wedding day jewelry that will take your look up a notch. (more…)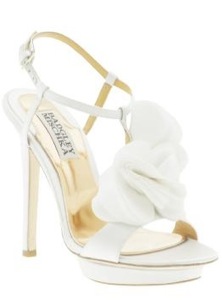 50% Off Wedding Shoes At Piperlime: Charles David, Badgley Mischka, More
If you've put off buying your wedding shoes until the last minute, make a stopover at Piperlime today and shop their excellent selection of sale designer wedding shoes. From Badgley Mischka to Charles David, Ivanka Trump, and more: Shop our guides to the best wedding costume jewelry, black bridesmaid dresses, and simple wedding dresses.
Bridesmaid Trend Alert: An LBD (Little Belted Dress) Goes A Long Way
If you've viewed any of the spring 2011 Fashion Week runway collections, then you've probably seen this fabulous trend: belted dresses. We're loving this idea for bridesmaid dresses too - a little colored belt goes a long way! (more…)
Open Toe Season Is Upon Us: Enjoy Your Warm Weather Wedding With These Pretty Sandals
As the weather gets warmer, our moods get universally better. Spring and summer brides have a lot to celebrate: especially a flirty pair of sandals. So many cute styles easily double as bridal shoes that there's just no reason to keep your freshly-pedicured feet hidden away. Here are a few warm-weather wedding shoe options we're loving right now: Still looking for the perfect pair? Browse our guide on designer wedding shoes, flat wedding shoes, and white wedding shoes.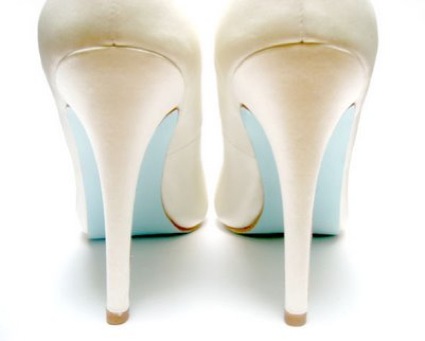 Get Your Wedding Shoe Fix At Zappos Today: Sales On Badgley Mischka, Caparros, More
If you're looking for stylish and affordable wedding shoes, Zappos is your new best friend. From sales on Badgley Mischka, to pretty satin styles from Nina, Caparros, and more, this really is the happiest place on earth. We've found a handful of  heels that your feet (and bank account) will be thankful for: Still need more options? Shop our guides to designer wedding shoes, inexpensive wedding shoes, and satin wedding shoes now.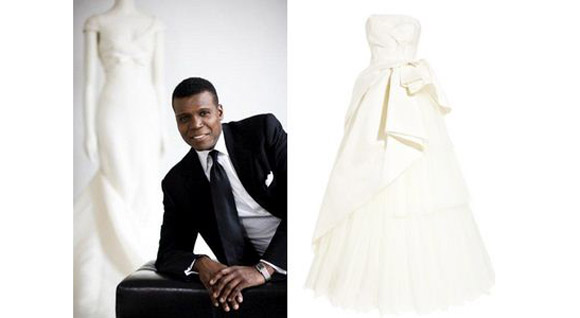 Find A Dress That Truly Flatters This Spring: Mark Ingram Helps Us Navigate The Trends
Mark Ingram's wedding dress expertise has made him a go-to personality for styling, trends, and flattering fit tips -- and with good reason. The man not only owns the gorgeous Mark Ingram Bridal Atelier in NYC, known for its cutting-edge collections, but also helped found the members-only luxury bridal shopping site The Aisle New York. Now he's offering words of wisdom to brides-to-be on the verge of heading down the aisle: (more…)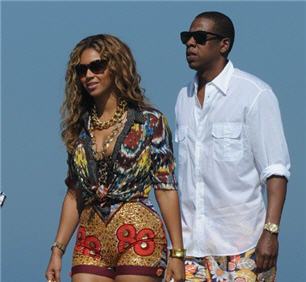 He Put A Ring On It — Now Pack Your Fiercest Belongings For That St. Tropez Honeymoon
You and your man are the new power couple (move over Jay and B) and you're not into ordinary honeymoon destinations - cheap, short flights be damned. You need to look and feel as glam as your chosen destination, so shop on for some St. Tropez-worthy pieces - from gold party dresses to animal print bikinis: (more…)
Make A Serious Statement (Not Dent In Your Wallet) With On-Sale Designer Shoes
So you forgot to budget in for your dreamy designer shoes and now you're broke? No need to go barefoot to your own wedding when My Glass Slipper has some pretty awesome shoe labels on sale. (more…)
8 Gorgeous Ways To Pull Off A Jeweled Belt (Wait 'Til You See These)
Have an simple wedding dress that just needs something extra? Tie on an embellished belt to make the dress your own. It's the one part of your wedding dress you can wear again - and one of our favorite Spring 2011 trends. Just ask Jenny Packham, Badgley Mischka, and Glam.com's Nola Weinstein Glodny. (more…)
Saturday Is Shoe Day! 6 Sale Styles To Satisfy Your Footwear Fix
The weekend is here and so are the sales on shoes. You may not have a shoe closet like Mariah Carey (above), but let's work on that. With these sexy, discounted designer wedding shoes from Badgley Mischka, Ivanka Trump, and more, you'll get a good start on the collection: (more…)
Your Daily Dose Of Shoe Eye Candy — Happy Saturday!
If you're fantasizing about soft satin pumps or strappy sky high heels for your wedding day - look no further. Our fashion experts have rounded up the top 9 designer wedding shoes, like these gorgeous, crystal-toe Giuseppe Zanotti pumps ($525, down from $750). These gorgeous heels, and our other picks from Badgley Mischka, Christian Louboutin, and more, are the equivalent to shoe porn -- you're welcome. 9 more super-sexy pumps>> For more expert-approved wedding finds, check our guides to the best strapless wedding dresses, white wedding shoes, and inexpensive wedding dresses.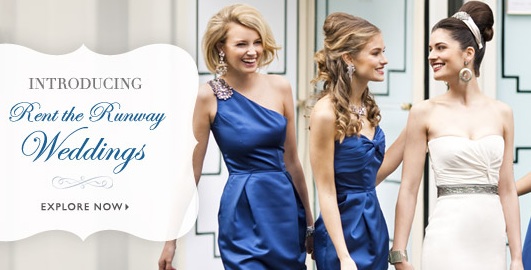 Shop Rent The Runway's New Bridal Site (Trust Us, Your Bridesmaids Will Love You)
Rent the Runway's new bridal site launched this morning, and we're pumped. The site is perfect for bridesmaids who don't want to shell out a couple hundred dollars on dresses; the site features dresses by Nicole Miller, Badgley Mischka, Calypso, and more, all available to rent for up to $100. Though the site doesn't carry actual wedding gowns, it does have designer dresses and statement jewelry for all the other wedding-related occasions (from the engagement party to honeymoon): Wedding Jewelry: If you need a gorgeous necklace for the big day, but didn't inherit one from a rich aunt or something, this Ciner Teardrop Crystal Necklace ($50 to rent, $375 retail) will do the trick just fine. Bridesmaid Dresses: If you're loving the one-shoulder style for bridesmaids, this Badgley Mischka Bashful Brittany Dress ($50 to rent, $375 retail) has a beautiful ruffle detail, and comes in this pretty purple. Formal Bridesmaid Dresses: For formal weddings, you'll need long bridesmaid dresses. This Nicole Miller Statuesque Sadie Gown ($100 to rent, $425 retail) looks like a million bucks - but actually only costs $100. Engagement Party Dresses: This is a seriously good deal; get this sunny ShoshannaMagic Carpet Ride Dress ($50 to rent, $385) and all the attention that comes with - sans the sky high price tag. Check out our guides to the best strapless wedding dresses, outdoor wedding dresses, short wedding dresses, and inexpensive wedding dresses.
Vera Wang Wants You To Wear A Purple Wedding Dress — Try Colorful Accessories Instead
When Vera Wang showed not 1, not 2, but several purple wedding gowns on her fall 2010 runway, the bridal market took notice. If you like the look but aren't sure you want to commit to a colorful dress, little splashes might be a more viable option. Accessories like shoes, hairpieces, and colorful stone jewelry can accent your otherwise ethereal look in a stunning way: Feeling inspired by the muted lavenders, purples, and pinks of Vera Wang's latest bridal collection? These Badgley Mischka 'Dylan' Sandals ($200) provide the same subtle hint of color without overpowering a white or ivory gown. Add a little glimmer to your wrist in three tones with the Nadri Micro Pavé Bangle ($98), also inspired by this season's muted color palette. If your wedding color is blue, but you don't want a blueberry dress, try a dash of the pretty color - like in a hair clip. This Tasha Chiffon Flower Clip ($38) is perfect. If you don't want a white shrug or wrap, this silver-y Ilana Wolf Silk Organza Wrap ($250) is stunning. Add a sweet dusting of pink to your finished 'do with this Netted Rosette Headband ($4.80) from Forever 21. A delicate homage to today's colored runway gowns. Enjoy more great accessory picks in our guides on bridal hair accessories, wedding jewelry sets, and wedding shoes.
Get Your Wedding Shoes For Half Off At Bloomingdale's After-Christmas Sale
If you need great shoes for your wedding, but don't want to shell out a fortune for them, take advantage of all these after-Christmas sales. Like the one at Bloomie's, where you can find the perfect shoes, jewelry and accessories for up to 50% off. Check out our picks: These expensive-looking Calvin Klein "Cara" Jeweled Peeptoe Pumps ($97.30, down from $139) are under-$100 today. Cash in. If you're looking for an off-white, silky pair, these Caparros "Precious" Asymmetrical High Heel Sandals ($34.50, down from $69) are perfect. If you're a sucker for designer labels, these Badgley Mischka "Xavier" Rosette Platform Sandals ($114, down from $190) are an amazing find today. Ditto for these Badgley Mischka "Xoa" Jeweled High Heel Sandals ($100, down from $200) which have a gorgeous jeweled buckle detail. For more great wedding shoe styles, check our guides to the best white wedding shoes, designer wedding shoes and inexpensive wedding shoes.
How To Wear A Puffy Vest Without Looking Like A Crossing Guard
Down vests have gotten a bad reputation: worn by ski instructors, forest rangers, and even crossing guards, it's clearly not always seen as fashionable. But done right, it will not only keep you warm, but actually look cool, too.  The key to getting the look right is to pair the vest with unexpected, simple pieces like a jersey dress and a long boyfriend cardigan. Black thigh high boots and sweater tights will keep you warm without adding bulk, and a statement necklace dresses up the look. See below to figure out how each piece in the look works. The vertical seaming and nipped waist on this M.Julian Puffy Down Vest ($23.95) adds some sophistication, and makes the vest wearable for many occasions. We love the coral color on this Old Navy Roll-Sleeve Jersey Boyfriend Cardigan (16.50), and the light weight jersey material is perfect for layering. Tribal and ethnic prints are in for spring, and this Spiegel Colorful Beaded Necklace ($24) is an easy and affordable way to introduce the trend into your wardrobe. (more…)
Red Carpet Re-Do: Amanda Seyfried's Over-Exposed Neckline
All too often celebs take what could have been a fabulous red carpet ensemble, and turn it into a fashion nightmare. With Red Carpet Re-Do, we take celeb style slip-ups and show you  how to make it work.  Amanda Seyfried showed up to the premiere of her movie Dear John in a deep V-neck dress that was ill-fitting and showed too much.  The song may go 'how low can you go', but in Amanda's case she has gone too, too low.  Here's how Amanda went wrong and how to save this party dress look  from making it onto the worst dressed lists again. What She Did Wrong: The deep V-neck on her dress nearly hits her belly button; not cute The hem of her dress appears unfinished and wrinkled Her accessories are mismatched: simple bangles with a jeweled clutch is a confusing mix of casual and black tie What She Should Have Done: An extremely low cut dress can come off as overly sexy; if you want to go super low, there should be detailing at the neckline to distract the eye away from your largely exposed cleavage.  Ruffles are a good way to look sexy, but not scandalous Lose the bangles and go for textured hoop earrings Trade in the stuffy box clutch for a more modern long strap metallic purse Stick with silver platform heels to accentuate the length of your legs Here's how we would rock this look: Amanda Upichard, ($194) Chinese Laundry shoes ($69.95) Kate Spade earrings ($73) Tory Burch metallic cross-body bag, ($250) Find more amazing nighttime looks with our guide to party dresses.  Get on board with the cross-body bag trend, and we'll help show you how to make it work.
Winter Accessories Under $150: Fingerless Gloves, Infinity Scarves, And Faux Fur Galore
Today on Better.tv, we're showing off our favorite winter accessories trends: fingerless gloves, infinity scarves, and the now-ubiquitous faux fur. (Hi Rachel Zoe!) Best of all: all the items you see here are under $150. Also: Find even more faux fur, infinity scarves and fingerless gloves in our hand-picked shopping guides. Faux Fur Faux fur is showing up on everything from vests to hats to shoes this season. We love the luxurious look of this faux mink wrap ($40 – and from Target!) for pairing with holiday party dresses or even jeans and a tee – it's more versatile than you'd think. This vest ($150) from Stefani Greenfield's stellar HSN line is also a cold-weather workhorse. If you'd prefer your faux fur in small doses, try a fluffy hat ($15), or these cool socks ($39) that can freshen up the look of your boots with the fur cuff that peeks out the top. Infinity Scarves This of-the-moment scarf shape makes getting that effortlessly chic loop totally simple – just throw it over your head. Echo's chunky single-loop scarf ($45) is the simplest – it sits around your neck like a cowl-y collar. Wear Roxy's Glow Infinity Scarf ($28) or Echo's triangle pattern scarf ($35) the same way, or double-loop them for a cozier fit. Fingerless Gloves Since we're all tied to our Smartphones these days, fingerless gloves make communicating on the go a breeze: fingers are free to type and text. Free People's Doubs gloves ($28) have adorable metal buttons, and Mossimo for Target's pair ($11) is extra long for extra warmth.
Deal of the Day: Take 50% Off Handbags At Shopbop
Still suffering from the end of summer blues? A fresh handbag is the perfect way to kick your fall into gear. Check out some satisfying steals on totes and clutches from some of our favorite designers, now half off at Shopbop. Personally, I love an elegant winter white bag, like this slouchy style from Foley + Corinna ($242.50 from $485), all year long. Wear it with dark colors this fall for a striking addition to your ensemble. If you can't click at the speed of light, then you probably didn't get your hands on marked down Lauren Merkin during yesterday's Gilt sale. Have no fear, this clutch ($137.50 from $275) in the designer's signature shape combines some very chic shades of brown. This bold bag from See by Chloe ($197.50 from $395) features patent leather cut-outs backed by a cute floral canvas. We love its unique shape and color and of course, the especially long strap for comfy messenger-style wear. Like our purse picks? We've got many more to choose from in our guides for the best in designer handbags, evening bags, and really big totes. More Sales and Deals: Gap: Take An Extra 20% Off Of Sale Items When You Enter The Code EXTRA20 Old Navy: Save 20% On Any $100 You Spend Martin + Osa: 25% Off Any Purchase Of $100 Or More
News: London Fashion Week Stays Weird, Vogue Editors Stay Home, And More
1. London Fashion Week may be making a comeback, but it's as wacky as ever, with horned shoulders, hairy clothing, and more.  Anna Wintour deigned to attend this year; we wonder if there's anything showing up that's her style.  [Guardian] 2. Speaking of Anna Wintour, McKinsey must still be in action over at Vogue, as editors there are splitting up attendance at Milan and Paris fashion weeks, rather than all going.  If you're on an editor-style-budget, we'd recommend a good pair of affordable slacks. [The Cut] 3. According to a recent survey, 52% of high-end goods consumers considered a luxury brand that also marketed items for mass consumption as no longer being a luxury brand.  Oh really now, why can't we just have both?  [WWD] 4. Louis Vuitton may have won against eBay, but the luxury retailer lost its battle against Google to keep search engines from using its brand names.  Forget the search engines - we make it easy to find the best designer goods. [Telegraph]
We Admit It, We're Mad For Mad Men's Retro Style
Stand back Gossip Girl and Project Runway, the TV show capturing the interests of designers and fashion addicts alike is Mad Men. The critically acclaimed AMC series about a 1960s New York ad agency has had everyone talking, including designers like Donatella Versace and Tory Burch, who are eagerly anticipating its season three premiere, which airs Sunday, August 16th. Without a doubt, Mad Men is great television (it even leads in Emmy nominations this year) but you can be sure that these style masterminds won't be tuning in just because they've been dying to know whether or not Betty had her baby. Polished retro looks inspired by the show have made appearances into countless fall collections, so come Sunday many of your favorite designers may be glued to the tube with a pen and pad in hand. Just like the fashion industry, we've been enthralled by the elegant and refined 1960s clothes worn each week by the women of Sterling Cooper. We can't wait to check out the printed sheath dresses, fitted sweaters, and pencil skirts on Betty, Joan, and Peggy this year. Want a piece of Betty Draper's ultra-feminine look? Try a belted dress like this cute number from Shoshanna. If you're in the market for a 1960s-style dress at a lower price point, take a look at the wool sheath and ruffled shirt dress Banana Republic is offering this season (their new window displays, like the one above, feature yummy photos of the Mad men and women you love). For Mad Men-esque fashions, be sure to peruse our guides to the best pencil skirts and cardigans, and don't forget to check out our look at the continually classy ensembles of Michelle Obama for more great picks.
News: Rachel Roy For Macy's, Heidi Klum Says Auf Weidersehen To Her Jewelry Line, And More
1. Designer Rachel Roy's line for Macy's is now available online.  It's youthful and trendy, but we like it, though our favorite fashion-forward look right now is definitely the bootie. [FabSugar] 2. Heidi Klum has discontinued her jewelry line due to a lawsuit from Van Cleef & Arpels regarding one of her clover designs.  That's okay, we'd really rather wear actual celebrity jewelry as opposed to things made by them.  [NYDN] 3. Private online sample sale sites like Gilt are doing well despite the economy.  And new sites of this ilk continue to crop up - we're particularly excited for Gilt Fuse, which launches today.  [WWD] 4. Elle editor and Project Runway judge Nina Garcia has a new book out, The Style Strategy. We like Nina, but with The September Issue just around the corner, the fashion editor who's the apple of our eye is, of course, Anna Wintour.  [Refinery29]
Get A New Bra Wardrobe For Less Than $20
I recently lost a little weight, and—wouldn't ya know it?—it was mostly from my boobs. Rather than dropping an entire paycheck on a new bra wardrobe, I decided to test a few inexpensive modifiers. 1. Bralief (3 for $23) I have been using my Bralief for a while now, and it's absolutely fantastic. It's easy to snap on, it's adjustable and it stays put. Plus, it gives just enough extra lift that I feel perky but not like I'm wearing the world's most padded push-up. 2. Strap Perfect (6 for $10) Stap Perfect's little plastic holder (it looks kind of like those '80s T-shirt ties) was really, really hard to put on—as soon as I got one strap looped over the hook, the other would pop out. But once I finally got it hooked, it did its job. Strap Perfect is better than Bralief for hiding straps under tanks, but the promised "extra cup size" provided just a tad too much va-va-va-voom for everyday wear. 3. LG Accessories Bra Extender (3 for $4) Now that I'm sporting a smaller bra size, I've dusted off some of the too-small bras I paid a fortune for and then stashed away. To bridge the gap between too small and just right, I bought some LG Accessories bra extenders. The two-, three- or four-hook extenders are simple to snap into place and give that extra wiggle room I'll need as my bra size changes. Find your perfect fit in our guides to sports bras, wireless bras, and bras for big busts.
News: Gisele Goes Cartoon Green, The Standard's Vending Machine Swimwear, And More
1. Gisele can add green advocate to her resume; she's signed on to host GiGi & The Green Team, a series of animated webisodes about a supermodel by day who turns into an environmentalist superhero at night.  If you don't have a cape helping you help the environment, get off on the right foot with some eco-friendly shopping.  [Flypaper] 2. The Standard Hotels have partnered with Quicksilver on a line of men's and women's bathing suits.  Until those come out online and in Standard Hotel vending machines on August 8, we have other good picks for you.  [WWD] 3. Eric Gaskins, designer and previously anonymous blogger behind  The Emperor's Old Clothes, has revealed himself just as his design business is about to close.  We may not be as blunt as the Emperor, but we do offer fashionable advice.  [NYT] 4. Supercool designer Hussein Chalayan is collaborating with denim maker J Brand on a line of incredibly lean rather legging-ish new pants.  It's a stylish look that we know quite well.  [The Moment]
Deal Of The Day: Save Up To 70% Off Breezy Tops From Macy's
Whether you're suffering from irreversible damage to your summer blouses, or just need to give the wardrobe a little refresher, pick up a few super-discounted tops from Macy's.  Your outfits will thank you. This DKNYC peasant top will look fresh with denim shorts now and great with black slacks when the weather cools down ($45 from $99). This pleated-yoke top from Calvin Klein offers up easy style, and also comes in black ($30 from $69). This Alfani tunic balances a bright print with a wearable cut to end up with a cool, versatile blouse ($18 from $69). More Sales and Deals: Victoria's Secret: Take up to 50% of swimwear EDUN:  Save up to 30% off the spring/summer collection Armani Exchange:  Save 30% off online exclusives Piperlime:  Take an extra 20% off sale with code JUST4U
Deal Of The Day: Up To 70% Off Summer-To-Fall Belts From J. Crew
Belts you can take from summer into fall are endlessly useful and at the moment, happen to be really cheap over at J. Crew.  (Type in FINAL20 to get an extra 20% off the previous sale price.) This shiny yellow belt looks great over a floral dress now, and will add a vivid shot of color over a cardigan this autumn ($25 from $48). This gold woven belt ($32 from $48) is very cool, because it can dress up a t-shirt and jeans, or fit into an already festive, dressy outfit. We love a belt that wraps twice - the size doesn't matter because you can wear it loose or wear it tight ($16 from $58). Browse our belts guide for more options to cinch your flowy styles. More Sales and Deals: Shopbop:  Take an extra 20% off sale items today only with code SALE20 SmartBargains:  Take an extra 20% off all Juicy Couture through Friday Kohl's:  Save 35-50% off Simply Vera by Vera Wang apparel
Deal Of The Day: Up To 60% Off Short-Sleeved Jackets From Banana Republic
Sweatshirts are cozy but they just aren't quite right once you hit the adult years.  Stay warm on cool summer evenings with these super-reduced lightweight jackets. A short-sleeved linen jacket like this collarless option ($50 from $130) is something I'd keep around for years. Safari jackets, safari dresses, safari everything...it's one of our top looks for summer.  We're so glad this short-sleeved jacket is reduced to $60 from $98. Banana Republic claims this zip-up piece is a suit jacket, but I have to admit that I'm excited to wear it with jeans and shorts ($100 from $225). More Sales and Deals: Urban Outfitters: Save an extra 25% off sale items with code 25OFFSALE Lord & Taylor:  Save up to 75% off sale items and an additional 20% off with code FINALTAKE Ralph Lauren:  Take an additional 25% off all sale
Deal Of The Day: 60% Off Saks Summer Heels
Warm-weather clothing can be so simple - no crazy layers, not too much room for multiple zany prints.  I like to dress up a plain summer outfit with a pretty pair of heels, and then I'm good to go. These Costume National slingbacks ($291.41 from $625) have a very cool, contemporary-feeling wooden heel. Kate Spade is so good - she somehow applies zebra print to a sling back and makes it look like a totally classic shoe ($137.34 from $295). I can't believe how fun these blue Loeffler Randall wooden heels are, and can't wait to wear them everywhere ($268.07 from $575.) More Sales and Deals: Ralph Lauren: Now take up to 60% off sale items Couture Candy: Take 30-60% off denim 6pm: Save 50% on Kensie Girl clothing
Thursday's Sample Sale Scoop: Marc By Marc Jacobs, Badgley Mischka Swimwear, And More
Editor's Pick: Marc by Marc Jacobs at Gilt Barbara Lingerie at Editors' Closet Ed Hardy watches, Badgley Mischka swimwear, and Jalda clutches at The Top Secret Gucci watches and Pink Tartan clothing at Beyond The Rack French Connection clothing and Michael Kors sunglasses at ideeli Peachoo + Krejberg clothing at Juxzy. Use code cc8570. Accutron watches, Rory Beca clothing, and Tokidoki bags at Hautelook
Wednesday's Sample Sale Scoop: Halston, Yigal Azrouel Clothing, Nicole Miller Sunglasses, And More
Editor's: Pick: Society for Rational Dress at Billion Dollar Babes Amrita Singh jewelry, Miguelina clothing, Yigal Azrouel clothing, Lorelei handbags at Gilt Alisha Levine clothing at The Top Secret Nicole Miller sunglasses and Buffalo by David Bitton clothing at Beyond The Rack Kid Robot clothing at Editors' Closet Essentials by ABS clothing, Shae knits, and Nina Nguyen jewelry at ideeli Poleci clothing, The Sak handbags, Stitch's clothing and Bo'em sandals at Hautelook Halston clothing at Rue La La
Taste Test: Which Purple Gladiators Are A Royal Bargain?
Test your fashion skills with our other Taste Tests.
Get Emergency Help For Your Skin WIth An Acne Treatment That Really Works
Friday's Sample Sale Scoop: Buy A Vix Swimuit For Next Weekend At Billion Dollar Babes
Editor's Pick: Vix swimwear at Billion Dollar Babes  Dior sunglasses at Beyond the Rack Tateossian jewelry and Ed Hardy watches at ideeli Alexander McQueen clothing and accessories and AG Jeans at Gilt Groupe Taverniti SO jeans and Bobby Jones clothing at Rue La La Tt clothing at Billion Dollar Babes Marcela Calvet handbags at Editors' Closet Rufus clothing, Superga shoes and Gorjana jewelry at Hautelook