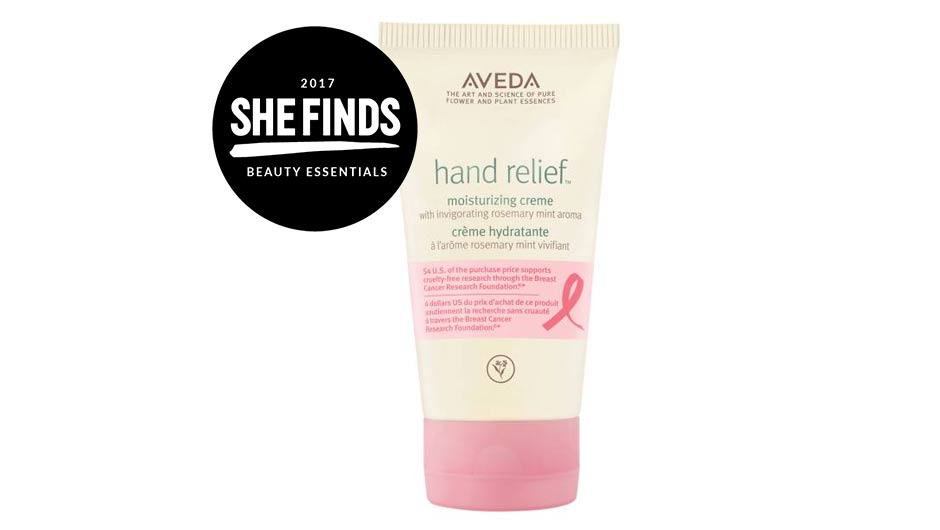 This Is The One Hand Cream You Absolutely, Positively Need For Winter…
As soon as the weather drops below 70, I'm one of those people perpetually wrapped in a scarf or blanket. The cold weather just doesn't agree with me and nothing suffers more than my hands. Between washing them multiple times each day and the dry air, my hands are need serious TLC the moment it stops feeling like summer. Luckily, I recently got to try Aveda's Hand Relief Moisturizing Creme and it was like the angels from heaven heard my cries. This hand cream is incredible. I keep a bottle on my desk and every time I wash my hands, then lather them down, I'm amazed by how quickly it absorbs. There's absolutely no greasy residue, but it does leave my hands super soft. What I love most, though, is that it doesn't have a super sweet scent like most hand lotions. Instead, the rosemary mint combo is nice, invigorating and subtle. I actually find myself applying it even when my hands aren't dry because I find the scent so refreshing. Bonus: The smaller size is perfect to keep in your handbag and it's only $9! Get one ASAP! SHOP AVEDA'S HAND RELIEF CREME NOW Be sure to check out our favorite drugstore beauty products. [Photo: Nordstrom]
The One Drugstore Powder You Should Stop Using, According To A Dermatologist
Drop Everything – Here's How To Win Free Lush Products RIGHT NOW
5 Beauty Products Sephora Can't Keep In Stock Right Now
The One Drugstore Cleanser You Should Stop Using, According To A Dermatologist
The One Drugstore Product You Should Use For Thinning Hair, According To A Dermatologist
Here's Why Those Urban Decay Vault Combos Are TOTALLY Worth It
Urban Decay is known for its must-have holiday launches - just recall their stunning 68-eyeshadow Mother Lode Box that was released a few years back. And now, the brand is once again making all our beauty dream come true with not one, but three new vaults: the NAKED Vault, NAKED 4some, and the Vault of Vice. Yes, if you were to buy all three, they'd cost you a whopping $530. But we're here to tell you that each and every option is well worth the money. Below, we break down what each vault has to offer and how much money they'll save you in the long run! Urban Decay NAKED 4Some ($185) The skinny: This vault is a revamped version of the Naked Palette 3some - because yes, it now features four NAKED eyeshadow palettes. These include the bronze hues of the brand's original NAKED Palette, taupe-y tones of the NAKED2, rosy NAKED3, and the shimmering neutrals of the brand's latest palette, NAKED Heat. Each palette contains 12 high pigment shades to give you endless options for creating enviable looks. What's more, each version comes with a double-sided brush and full-size mirror so you can get glammed up on the go. The deal: The Urban Decay NAKED 4Some will retail for $185, so you'll save $35 dollars at this price as opposed to buying all the palettes separately. There's no word yet on the product's release date, but according to the Ulta website, it will be "coming soon" to a store near you! Urban Decay NAKED Vault Vol IV ($195) The skinny: The fourth NAKED vault to be released by the brand, this latest edition features a huge range of neutral eye and lip colors. It includes three NAKED eyeshadow palettes, nine Vice Lipsticks and three matching 24/7 Glide-On Lip Pencil shades. Basically, it's the perfect set to help both beauty buffs amp up their collections and novices get started. The deal: The Urban Decay NAKED Vault Vol IV is currently available for $195, so you'll save a whopping $180 at this price as opposed to buying each product on its own. What a steal! Urban Decay Vault of Vice ($150) The skinny: Just in time for the holidays, Urban Decay launched the Vault of Vice - and it's just as sinfully irresistible as it sounds. It features 15 of the brand's most coveted lip options, including four Vice Lipsticks, four Vice Liquid Lipsticks, four 24/7 Glide-On Lip Pencils, and three Vice Special Effects Lip Top Coats. You'll get everything from sparkling finishes to lustworthy mattes and bold creamy hues that are designed to suit a variety of occasions. The deal: The Urban Decay Vault of Vice currently retails for $150, so you'll save $104 in contrast to buying each of the lip colors separately. Yeah, that's almost a 60% discount. So, there you have it. Whether you gift one of the stunning vaults or end up keeping it for yourself, each is undoubtedly an amazing deal. Get yours while you can before they sell out! For even more holiday beauty inspiration, check out these Fenty Beauty highlighter dupes and Urban Decay NAKED dupes that could pass for the real things!
Sale Alert! The Best-Selling Tarte Shape Tape Concealers Are 25% Off Right Now
If you're looking for a long-lasting highly-rated concealer then Tarte has your go-to answer. If you haven't already ran out of the Tarte Shape Tape Contour Concealer time and time again then now is the perfect time to shop it. Why, you ask? Well, for the first time EVER Tarte is offering its beauty lover's favorite concealer for 25 percent off, only today. That means that you can shop the Tarte Shape Tape sale and snag the concealer for $20.25 rather than its original $27 price. Yes, you heard that right. How amazing is that deal?! The Tarte Shape Tape Contour Concealer comes in a wide range of 14 different shades, ranging from Fair to Mahogany. Tarte's website showcases a 5-star rating for the fan-favorite product that has also raked in almost 2,000 customer reviews. Not to mention, the concealer has also received amazing reviews at Ulta too. However, this $20 deal is only available on Tarte's website-- nowhere else. Tarte Shape Tape Contour Concealer ($20.25) The Tarte Shape Tape Contour Concealer is a full-coverage easily blendable concealer, that is also vegan. It promises to give your face a matte finish while preventing any flaking or creasing, which typically happens with many other concealers. You can also use darker shades of the concealer to master the perfect contour and highlight.  Are you confused about what Shape Tape shades you should use for your own contour and highlight? Thankfully, Tarte has the answer for that. The beauty company recommends wearing a concealer that's one to two shades darker for your contour shade and a concealer that's one to two shades lighter for the best highlight shade. Tarte recommends applying this concealer with its Quickie Blending Sponge ($16), which is super similar to the Beautyblender. You can easily dot the concealer with its applicator but then actually flawlessly blend the concealer into your skin with the Quickie Blending Sponge. [Photo: instagram.com/kimmiepxy] This amazing sale is part of Tarte's birthday week, which is filled with seven days of surprises from the company. All you have to do is simply add the discount code "ShapeTape" when you checkout for the huge discount. Other sales this week included $10 Tarte mascaras on Monday, Oct. 16, which is a big difference from its original price of $23. You never know what will happen during Tarte's seven-day sale, so make sure to visit TarteCosmetics.com to see what the deal of the day is. It's no secret that Tarte is constantly surprising beauty lovers with amazing deals and new products. And there are definitely a few incredible new products you should check out while shopping the Tarte Shape Tape sale. If you're trying to master the perfect fall eye look, then you should definitely be sure to shop the new Tartelette Toasted Eyeshadow Palette. Be sure to shop the sale ASAP and stay tuned for the next amazing deal! Luckily, we've got you covered on all of the Tarte deals that you need to know right now. For more, make sure to check out everything you need to know about Tarte's Holiday 2017 Collection. [Photo: tartecosmetics.com]
The One Skincare Habit That's Aging You, According to a Dermatologist
The One Drugstore Eye Cream You Should Stop Using, According To A Dermatologist
7 Beauty Products You Didn't Know You Could Buy At Target
Target is your go-to store for everyday toiletries and quick errands, but do you know what the retailer's beauty aisles have to offer? Sure, you might pick up the same Maybelline mascara you've been using for the past decade but you should take a deeper look at the newest and best beauty products there. In fact, many of the beauty products that you may visit Ulta or Sephora for are actually available at Target. Many of Target's beauty products have amazing reviews and reputations, which makes us want to try them all ASAP. Let's take a look at the seven beauty products you didn't know you could buy at Target and that you'll absolutely love. 1. Bath Bombs  It turns out, you don't have to rely on Lush to get your favorite bath bombs. Target offers this cozy bath bomb that you can plop in a warm bath, which is perfect for fall nights. This Da Bomb Bath Fizzer is also vegan and cruelty-free. Da Bomb Bath Fizzers™ Cozy Bomb™ Bath Soak ($4.99) 2. Witch Hazel If you didn't already know, witch hazel can work serious wonders for your skin. And this particular witch hazel has raked in amazing reviews on the Target website alone. This product soothes your skin while tightening your pores, and also protects, moisturizes, cleanses, and tones your skin. It also smells amazing thanks to its rose petal scent. Thayers Witch Hazel Alcohol Free Toner Rose Petal - 12 oz ($10.95) 3. Highly-Pigmented Eyeshadow Palettes  Who says you have to drop $50 (or more) on an awesome high-pigmented eyeshadow palette? Target offers this palette for less than $20 and it has been a hit with beauty lovers everywhere. The palette offers 16 shades and comes in different variations, the one shown below is the Cool Neutrals palette. The palette is also available in Brights and Warm Neutrals options. NYX Professional Makeup Ultimate Eyeshadow Palette ($17.99) 4. Peel-Off Facial Masks  It seems that face masks have been all the rage in the beauty world lately. From sheet masks to peel-off masks, we just can't seem to get enough. Plus, we're paying extra close attention to our skin as the fall time and cool weather creep in. Luckily, this particular peel-off mask both removes dead skin cells and exfoliates your skin. It's also packed with Vitamin CG to help illuminate your face. How amazing is that?! Vichy Laboratories Double Glow Peel Mask - 2.5 oz ($20.00) 5. High-End Self-Tanners  If you're looking for ways to maintain the last of your summer tan, look no further than Target. The St. Tropez bronzing skincare line, available at Target, has been known to give amazing results when it comes to self-tanning-- something that can often be super tricky to master. Its fast-drying formula is non-streaky and it also has a fresh scent. St. Tropez Classic Bronzing Mousse - 8oz ($41.99) 6. Korean Beauty Skincare  Target has recently released a ton of new Korean beauty products to help upgrade your daily routine. This green tea foaming cleansing gel melts makeup and dirt from your face while still being gentle. The natural anti-inflammatory properties found in the green tea ingredients combined with kale, and vitamins A and C help to brighten your skin. Whamisa by Glow Recipe® Green Tea Foaming Cleansing gel - 4.56 oz ($15.99) 7. Purple highlighter  Move over contouring, highlighting seems to be an essential part in everyone's beauty routine lately. And while golden highlighters are much more common, purple highlighters have stepped into the scene and gained major popularity. Along with the eyeshadow palette, NYX also offers this lavender lust illuminating stick to give you a beautiful dewy glow. NYX Professional Makeup Bright Idea Illuminating Stick ($7.99) For more Target content, make sure to check out the one pair of Target leggings everyone is buying right now, and the best fall shoe trends you can shop at Target. [Photo: Shutterstock]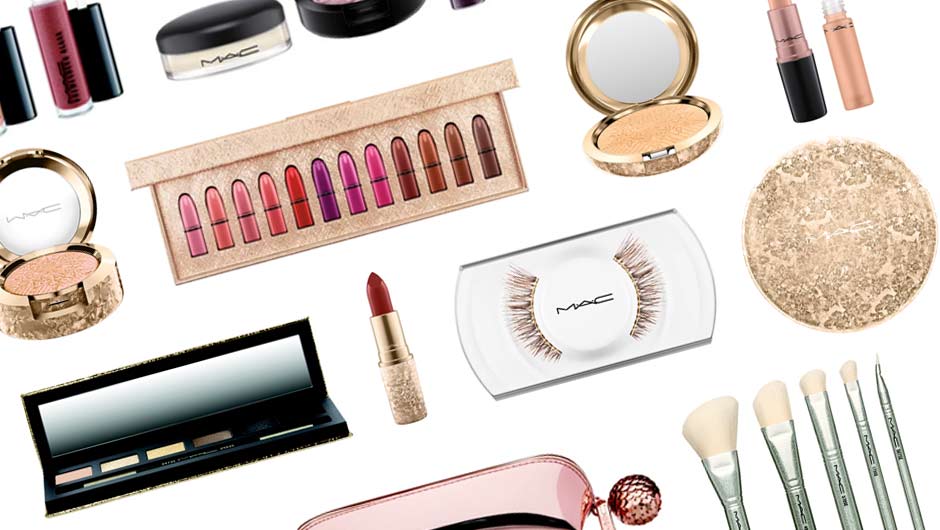 Gift Alert! All The Beauty Products Our Editors Want This Year
These Are The Best Collaborations You Need To Know About Now
Today Only! Get A Best-Selling tarte Mascara For Just $10
Ask any beauty-lover who makes their favorite, go-to mascara and chances are a good portion of them will name-drop tarte. Their products are beloved by vloggers, bloggers, makeup artists and real women alike because, well, they work so well. When it comes to tarte's product catalog, their mascaras are right up there at the top, so it should come as no surprise that in honor of the brand's 7th birthday, they kicked the celebration off with mascara. You ready for this? Today only every single mascara at tartecosmetics.com is just $10. Yes, people, $10! That's more than 50% off the original prices. Premium quality makeup at drugstore prices? Yes, please! Just use code MASCARAMONDAY at checkout to get your deal and remember: this offer expires tonight! tarteist™ lash paint mascara ($10, down from $23) maneater voluptuous mascara ($10, down from $23) lifted sweatproof mascara ($10, down from $23) limited-edition lights, camera, lashes™ 4-in-1 mascara ($10, down from $23) limited-edition gifted™ Amazonian clay smart mascara ($10, down from $23) limited-edition lights, camera, lashes™ 4-in-1 mascara ($10, down from $23) lights, camera, lashes™ limited-edition mascara & waterproof bottom lash mascara ($10, down from $21) SHOP TARTE MASCARAS NOW Be sure to check out the best drugstore beauty products. [Photo: tarte cosmetics]
Molton Brown's New Russian Leather Scent Smells Like Everything You Love About Fall
Here's the scene: You're snuggled up in a cozy log cabin with a fire blazing and snow falling on pine trees outside. Can you picture it? Are you in heaven? Then you need to treat yourself to something from Molton Brown's new Russian Leather collection because this is exactly what it smells like. The collection includes everything from shower gel to eau de toilette, but we highly recommend the Russian Leather Three Wick Candle. It's divine. In addition to all those yummy fall scents described above, Russian Leather also has top notes of black tea and purple basil, heart notes of Siberian pine and tobacco and base notes of leather and cade. It's not at all a sweet scent, but it also isn't super masculine. In other words, it's the perfect unisex scent that will immediately put just about anyone at ease. If you've been shopping around for the perfect fall scent for your home, this is it! SHOP MOLTON BROWN'S RUSSIAN LEATHER COLLECTION NOW Be sure to also check out the 5 boots every woman needs in her closet this fall and how to dry your hair in half the time.
This Is The One Body Lotion You Need Before Winter
Don't get me wrong, I love fall and the cooler weather. But just like in summer, the shifting weather can really take a toll on your skin. Colder temps and less moisture in the air can mean rough, dry, dehydrated skin for lots of women (myself included!). Want to keep your skin bright, soft and moisturized all winter long. Then splurge on exo's Bio. digital Perfection Body Lotion ASAP! First things first, yes this lotion is pricey. A single bottle will set you back almost $80 (*gasp, I know*), but take my word for it, it's so worth it. Why? This lotion quenches and soothes skin to make it visibly firm and nourished unlike any product I've ever used before. Simply lather yourself from head to toe using just a few pumps and you'll immediately notice how much more luminous and radiant your skin looks. Use and the regular and you'll soon fall in love with how soft and smooth your skin feels. The secret formula that makes this lotion so incredible? It feature Zen3 technology that rejuvenates skin from the cellular level up. Together with potent natural ingredients, the lotion visibly firms, nourishes and clarifies all skin types. Yes, you read that right--all skin types! If the winter blues are already starting to settle in, this is just the pick-me-up you need. Treat yourself--you deserve it! SHOP EXO'S BODY LOTION NOW Be sure to also check out 5 ways to wear Converse this fall and the one haircut every fashion girl will be getting this fall.
I Tried Dr. Brandt's Best Selling Magnetic Mask And It Worked Wonders On My Skin
From sheet to clay, masks are having a major beauty moment these days. Not only are they a great way to relax and wind down at home, but they also offer serious skincare TLC. Like most beauty lovers, I'm always game to try a new face mask, especially one that's a bit out of the ordinary. So when I got my hands on Dr. Brandt's new Magnetight Age Defier mask, I just had to put it to the test. What exactly makes this mask like no other? Instead of removing Dr. Brandt's Magentight Age Defier mask with water, you take it off with a magnet. Yes, a real magnet! The electromagnetic interactions between the ingredients of the mask and the magnet actually enhance your skin's ability to rejuvenate itself. The mask itself is made of a variety of ingredients some of which include tourmaline which is one of nature's most energizing minerals ground into powder and mixed with firming peptides. The mask ingredients coupled with the magnetic pull when removing purifies your skin, removes toxins, reduce signs of aging and makes your skin look more energized. Best of all? It's really easy to use! First, you spread a thin layer over your cleansed skin and leave on for 5-10 minutes. Then, wrap the magnet with a tissue and glide it over your face until the mask has been completely removed. Lastly, massage your face to infuse any remaining product into your skin. That's it--really! I've used the mask a few times over the last month and I can totally see a difference in my skin. My complexion is visibly brighter and more radiant. I'm in love! Want to try the mask for yourself? Use code MAGNET45 at checkout to receive 45% off the mask! SHOP DR. BRANDT'S MAGNETIGHT AGE DEFIER MASK NOW
The One Drugstore Product You Should Try This Week For Your Hair, Skin & Nails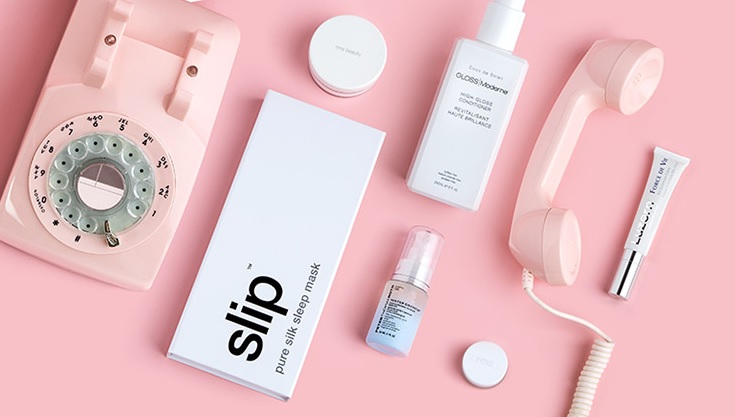 Psst! Dermstore Is Having A Huge Sitewide Sale And This Cult Mascara Is So Cheap
Need something to take your mind off the fact that the weekend is almost over? Here's some good news: Dermstore is having a huge sitewide sale right. Just about everything is 20% off with code FRIENDS at checkout including makeup, skincare, hair care and more! One of the best deals you should scoop up ASAP? This Jouer mascara. I own it and it's one of my go-tos when I want gorgeous full, long lashes. A tube will normally set you back over $20, but it's crazy cheap at Dermstore right now. Add this mascara to your makeup bag ASAP--you won't regret it. Jouer Everyday Effortless Mascara While you're at Dermstore, be sure to pick up these other under $20 goodies before they sell out! Dermstore Lip Quench Sheer Tints Trio bareMinerals Flawless Definition Mascara Face Stockholm Lip Gloss SHOP DERMSTORE'S 20% OFF SALE NOW [Photo: Dermstore]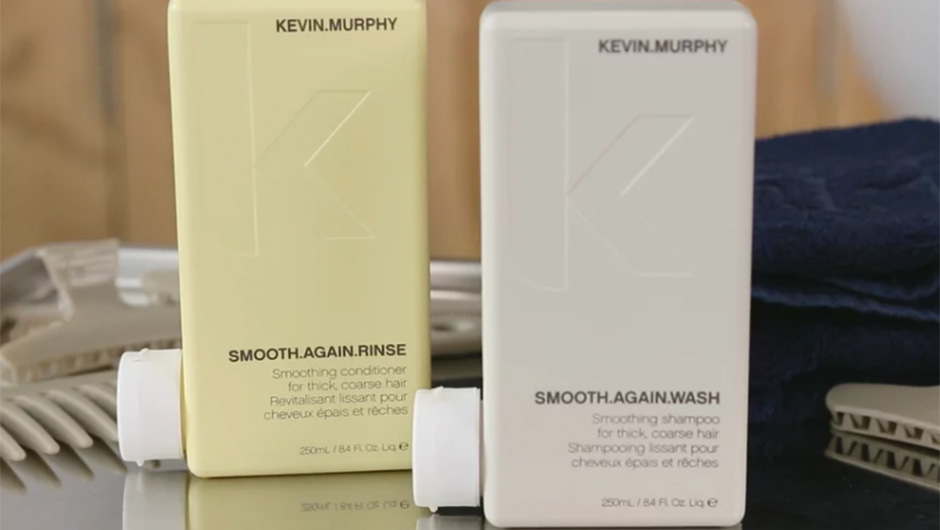 Beauty Products Our Editors Are Obsessed With–And You Will Be, Too
3 Arbonne Products Every Woman Should Own
3 Arbonne
The One Drugstore Product You Should Stop Using For Your Hair, Skin & Nails, According To A Dermatologist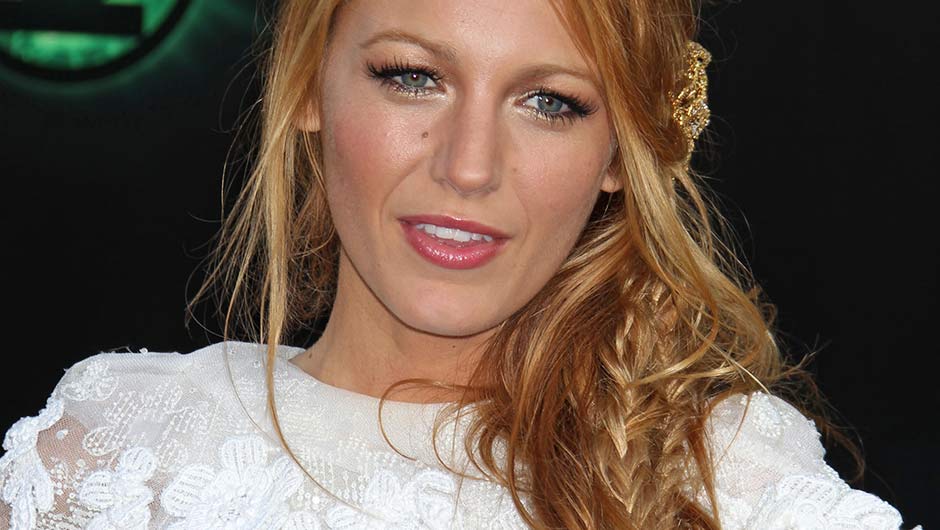 Blake Lively Just Chopped All Her Hair Off & We Hardly Recognized Her!
The One Drugstore Mascara You Should Stop Using, According to a Dermatologist
This Season's Hottest Haircut Is Totally Unexpected (It's Out Of This World!)
5 Natural Anti-Aging Products Dermatologists Swear By For Women Over 30
These Are The 9 Best-Smelling (And Best-Selling!) Hair Products At Target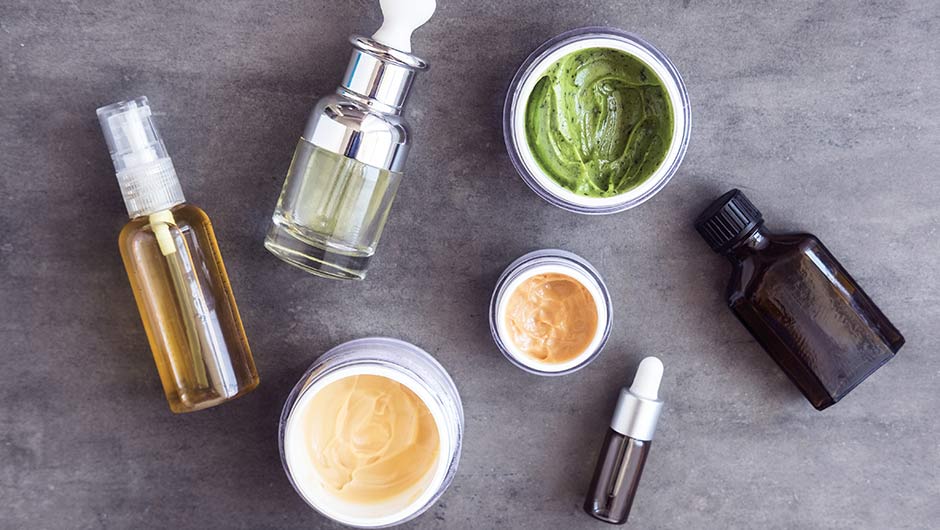 The One Anti-Aging Product Dermatologists Never Use
Ariana Grande Just Dyed Her Hair Silver Gray & We Hardly Recognize Her!
Alert: Madewell Is Now Selling Beauty Products & They're Not As Expensive As You'd Think!
5 Cheap Natural Products Dermatologists Swear By For Thinning Hair
Drop Everything: MAC Is Now Selling Your Favorite Lipsticks For Only $10
Beauty Launches That NEED To Be On Your Radar This Month
5 OPI Polish Colors Every Woman Should Own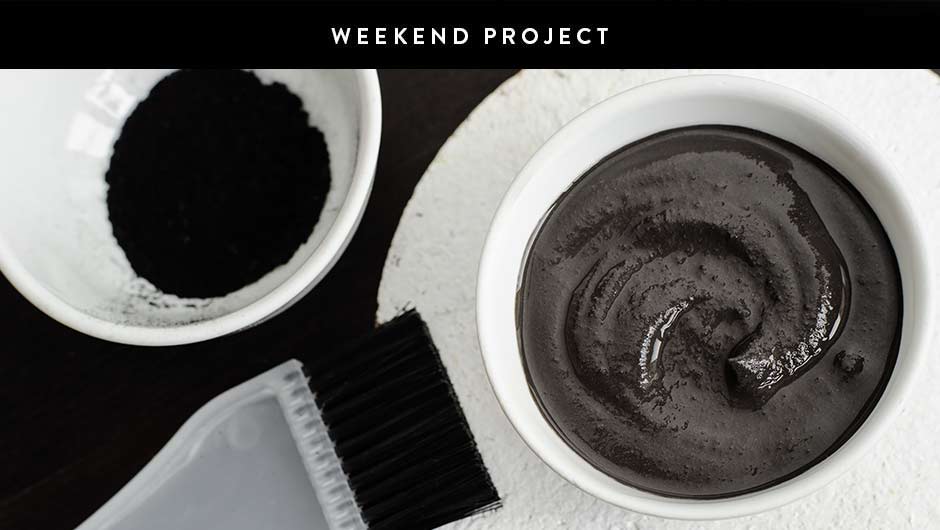 Weekend Project: Make Your Own Charcoal Face Mask
Who doesn't love a spa day? No one! And after a long week filled with work and other obligations, it's nice to step back, meditate, and get a little bit of pampering. So if you're looking to step up your self-care routine in a big way this weekend, try making your very own charcoal face mask. It's actually super easy! You only need to buy three ingredients to make a cleansing mask. What are they? Activated charcoal power, bentonite clay, and honey. Depending on the amount that you want to make, combine the same amount of activated charcoal and bentonite clay. Then add in equal parts water. Drop in some honey (try half the amount of the first two ingredients), and mix it all up. Voila! Your very own mask. But you don't have to stick to this mixture. There are tons of ways to get creative and alter your personal mask formula. Think about using aloe vera or apple cider vinegar in the mixture. You can also add in essential oils for scent and other nourishing benefits. Have fun! Be sure to check out how to make your own chemical free shampoo and how to make your own tinted lip balm.
5 Drugstore Concealers Dermatologists Swear By For Women Over 30
Cara Delevigne Just Dyed Her Hair A Totally Unexpected Color & We Hardly Recognize Her
The One Drugstore Moisturizer You Should Stop Using, According To A Dermatologist
No Excuse Not To Work Out Now–e.l.f. Just Debuted An Athleisure Collection
An athleisure line from a beauty brand? Oh yes! We just received confirmation that e.l.f.'s brand new athleisure collection--e.l.f. Active--is now available! Designed to withstand even the most intense sweat sessions, this collection of 7 new product is every fitness fanatics dream come true. e.l.f.'s new athleisure products aren't just sweat resistant, though. They're also specially formulated so they won't clog your pores either. Here's what included in the new e.l.f. Active collection: - Get Up & Glow Hydration Stick - Sweat Resistant Brow & Mascara Duo - Blend It Out Silicone Sponge Duo - Post-Workout Cool Down Mist - Quick Cooling & Cleansing Body Wipes - Workout Ready Eye Pencil - Workout Ready Lip & Cheek Palette - Stay Out & Play SPF 50 Consider yourself warned! Your gym bag isn't complete without these incredible new products. SHOP e.l.f. ACTIVE NOW Be sure to check out this amazing $15 mud mask.
Drop Everything: These Amazing Hair Products Are Up To 50% Off At Ulta Beauty Right Now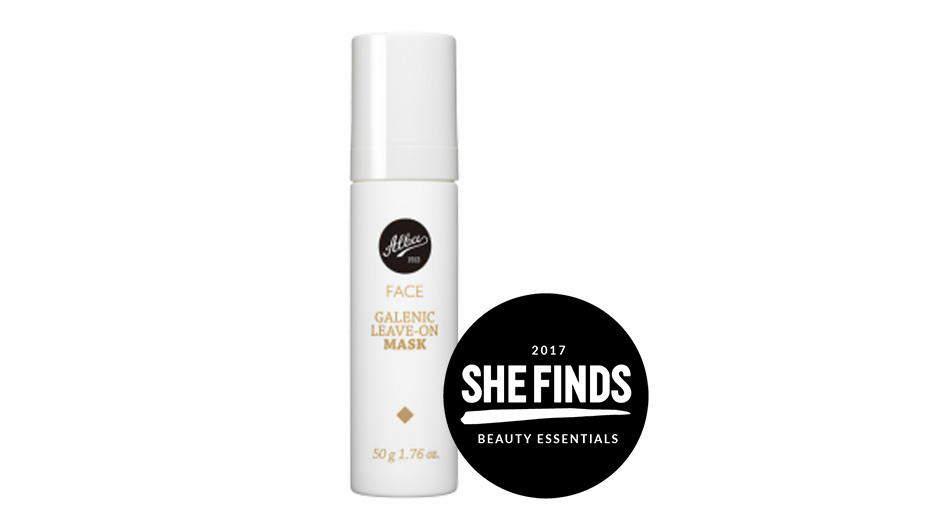 Want To Wake Up With Seriously Stunning Skin? Use Alba 1913's Galenic Leave-On Mask Before Bed
There are some days during the work week when I'm so exhausted that I literally remove my makeup and go straight to bed. No toner, no night cream, no under eye gel--nada. Of course, when I wake up in the morning, I 100% regret that decision. That's why I've become religious about using Alba 1913's Galenic Leave-On Mask. A quick rub down of this stuff before my head hits the pillow and I'm always amazed by how bright and luminous my skin looks the next morning. Made with Vitamin A, Hyaluronic Acid, Marigold Petal Extract and Natural Shea Butter, this supremely hydrating leave-on, overnight treatment not only replenished moisture and oxygen over several hours, but it also helps even out skin tone. I can attest that it also leaves my skin so ridiculously soft that some days I don't even wash my face in the morning. I just let this stuff keep doing its magic. If you've never heard of Alba 1913, you're in for a treat. It's the new beauty brand from Free People and there are so many incredible products. In addition to this leave-on mask, which is my absolute fave, I'm also in love with the Cleansing Micellar Water, which is super gentle, but effective. If you need some new beauty treats for fall, this is the brand to splurge on. You'll be so happy you did! SHOP ALBA 1913'S GALENIC LEAVE-ON MASK NOW Be sure to check out this yummy fall candle.
5 Cheap Natural Eye Creams Dermatologists Swear By For Dark Circles
5 Target Beauty Products With Incredible Reviews & Reputations
5 Drugstore Foundations Dermatologists Swear By For Women Over 30
Target Shoppers Are Obsessed With This $15 Mud Mask–I Am, Too
I never really got what all the hype about masking was about until I tried one. And like most women, I've been hooked ever since. I love a good peel off mask, but when it comes to mud masks, this one from SheaMoisture is my absolute fave. The consistency is divine. It goes on smooth and cool and almost immediately you can feel it penetrating your skin, sucking out the dirt and impurities. My Friday night ritual includes pizza, then slathering my face in this goodness while I veg out on TV. After just 10 minutes, my skin is softer and more radiant and it feels like all the stress of the week is washed away when I rinse the mask with warm water. Another reason I'm in love with this mask? I used to break out around "that time of the month" like clockwork. Then I tried using this more often the week before and during my period and what do you know? No more painful, red zits! Given my almost immediate obsession with this mask, I had to find out if I was the only person swooning. Turns out, I was late to the party. This mask has almost 2,000 good reviews on target.com. 2,000 people! If that's not enough to convince you to treat yourself, I don't know what it. SHOP SHEAMOISTURE'S CLARIFYING MUD MASK NOW Be sure to check out bkr's new $185 reusale water bottle. [Photo: Target]
Drop Everything: Here's How To Get FREE Fenty Beauty Products
4 Facts You Never Knew About KKW Beauty
5 Cheap Drugstore Anti-Aging Creams Dermatologists Swear By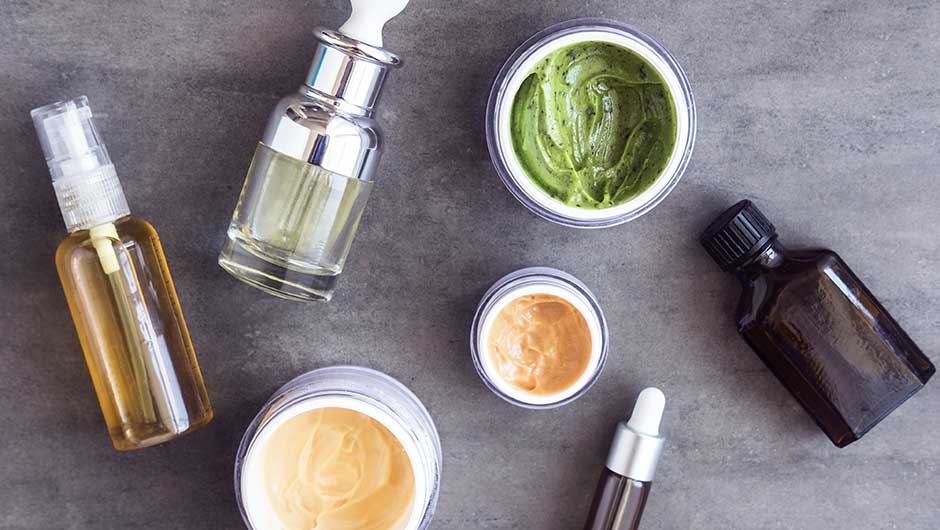 The One Anti-Aging Drugstore Product You Should Stop Using, According To A Dermatologist
Don't Miss Your Chance To Win An Award Winning Pro-Collagen Marine Oil From Elemis #SampleSaturday
If your skin could use some serious TLC after a long, hot summer, we've got you covered. Elemis has long been one of our favorite skincare brands and we're thrilled to finally be partnering with them on this week's #SampleSaturday giveaway. The amazing prize up for grabs? 50 of their bestselling Pro-Collagen Marine Oil! This unique replenishing oil contains a trio of super seaweeds that deliver max hydration. But that's not all. This miracle worker also reduces the appearance of fine lines and wrinkles on every complexion and skin type. Trust us, after just a  few uses your skin will feel totally refreshed and renewed. Ready to restore your skin back to its glory? Enter to win your free Elemis Pro-Collagen Marine Oil below. (function(){ function loadScript(url, scriptId, callback) { if(document.getElementById(scriptId) != null) { return; } var script = document.createElement('script'); script.type = 'text/javascript'; if (script.readyState) { script.onreadystatechange = function() { if (script.readyState === 'loaded' || script.readyState === 'complete') { script.onreadystatechange = null; callback(); } }; } else { script.onload = function() { callback(); }; } var scriptIdAttr = document.createAttribute('id'); scriptIdAttr.value = scriptId; script.setAttributeNode(scriptIdAttr); script.src = url; document.getElementsByTagName('head')[0].appendChild(script); } function loadEmbed(){ var iframes = document.getElementsByClassName('campaign_embed'); for(var i = 0; i < iframes.length; i++) { iFrameResize({ enablePublicMethods: true }, iframes[i]); } } loadScript( '//d2xcq4qphg1ge9.cloudfront.net/javascript/responsive_embed/20150624/iframeResizer.min.js', 'campaignEmbedder', loadEmbed ); })();