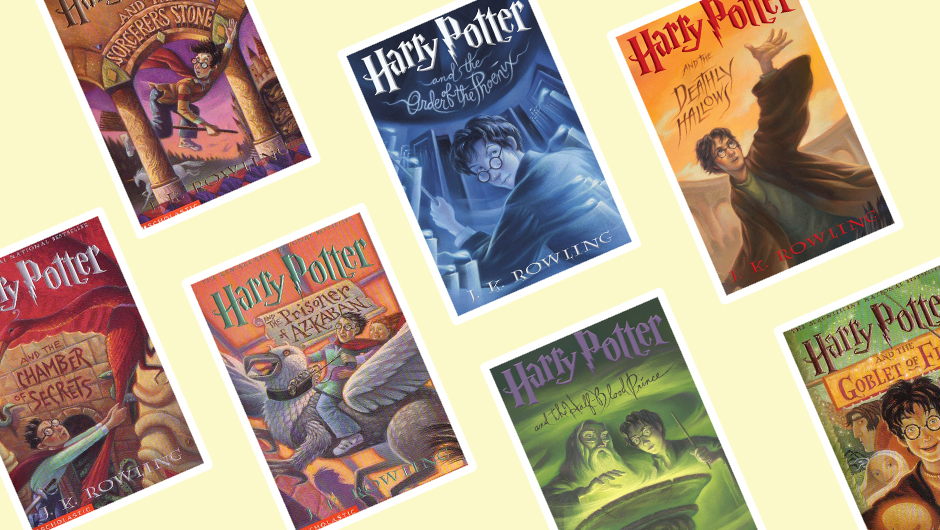 Why Now Is The Best Time To Get Into (Or Re-read!) 'Harry Potter'
"Hi, I'm Keren, and I am addicted to Harry Potter..." Hi Keren.  Over the past month and a half, I have managed to binge read the entire Harry Potter series, and it was freakin' amazing. I'm gonna be honest - I am not part of the original cult of fans. My older sister was - and still is - and avid fan. I never got into the books when I was younger, and even worse, I refused to see the movies because I was too scared (sorry sis!). But as this summer approached, I felt like I needed a new summer read, and it just so happens that my sister brought along our copies of the first and second books on a family vacation, so I thought, why not?! I've always wanted to read them, so I thought now would be a good opportunity. Well... little did I know that this decision would be one of my best ones yet. The most accurate word I have for the series is brilliant. J.K. Rowling created such an amazing, intricate, and intelligent series of novels - and if you think they're just about kids doing magic, you are gravely mistaken. There is so much coming up in the world of Harry Potter that makes right now an amazing time to start reading. I have been telling all of my friends about the awesomeness that is Harry Potter and why they should read it, so now I'm telling you... 1) Harry Potter and the Cursed Child. Yes, you read that right. There will be an eighth official installment to the Harry Potter series with this new stage play based on a story written by J.K. Rowling, Jack Thorne and director John Tiffany. The story takes place 19 years after the events of Harry Potter and the Deathly Hollows, and follows the life of Harry Potter and his younger son, Albus Severus Potter. The play premieres in London on July 30th, but you can pre-order the script to join in on the action. 2) Fantastic Beasts and Where to Find Them. November 18, 2016 - be there. This film marks J.K. Rowling's first time as a screenwriter and is sure to be a hit. The fictional book that this movie is based on, appeared in the first installment of the Harry Potter series, but then Rowling decided to bring that book to life in 2009. Now, the film, starring Eddie Redmayne, among many others, follows the life of Newt Scamander in 1926 NYC as a prequel to the full Harry Potter series. I. Can't. Wait. 3) Just Do It. Last, the books are incredible, and you are truly missing out if you don't read them. They're not just for kids - the themes, plot lines, character developments, and symbols have so much deeper meaning. Reading it at the age of 21 was great - seriously, do it. So, if you've ever thought about picking up Harry Potter, I can tell you that now's your time to just do it. Don't miss out on all of the cool upcoming events, not to mention the articles, news reports, celeb interviews, and press that's going to surround them! So just go for it, you've got nothing to lose. And don't just settle and watch the movies, the books are always better. Be sure to check out These Celebrities Who Hate The Roles That Made Them Famous and These Celebrities Who Used To Be Edgy, But Then Sold Out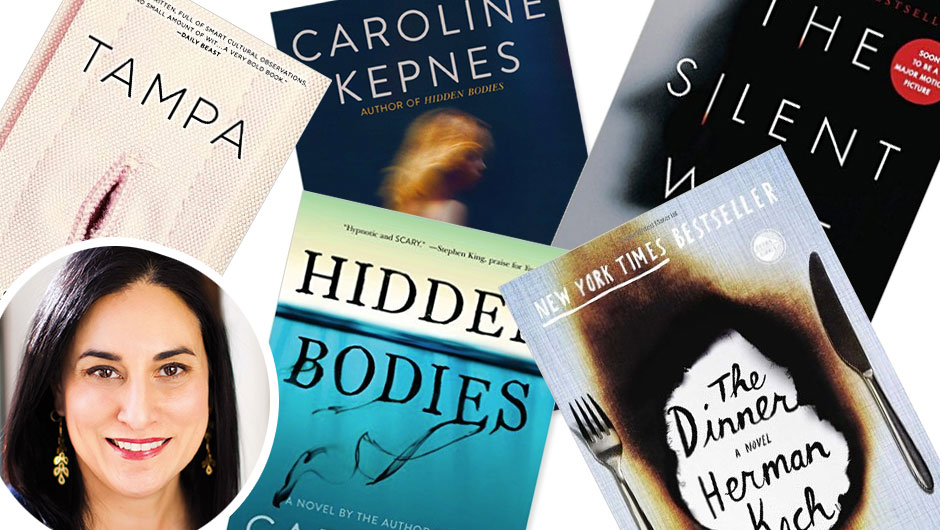 My Favorite Dark and Twisted Summer Reads
I'm a voracious reader, but sometimes I don't have the attention to read something really hefty and literary. One of my favorite book categories is "dark and twisted"--not blood-and-guts horror, but emotional horror (like how awful people can be to one another). Think "Gone Girl"--not Stephen King. These books are sick in the head but also funny, so if you're in the mood for gallows humor, they're perfect. (Here's my money-saving tip: join your local library and get the books online for free. Last season's must-reads are usually available right away.) 1. "You" by Caroline Kepnes. Joe is a creepy stalker... and you're totally on his side. If you're just hearing about this book now, I'm jealous. There are two more books in the series, so you can really do a Netflix-binge on them. "I am RIVETED, AGHAST, AROUSED, you name it. The rare instance when prose and plot are equally delicious." —Lena Dunham 2. "The Silent Wife" by A. S. A. Harrison. This is why you need him to put a ring on it, or at least put you on the deed of the gorgeous condo you've been living in for 20 years with your philandering boyfriend. When said boyfriend decides to leave you for a younger model you might just have to kill him to keep the condo. "The surprises keep coming, pager after quiet page… Harrison writes well with a light touch, but her touch is devastating nonetheless." – The Guardian, US Summer Reads pick 3. "The Lemon Grove" by Helen Walsh.  So, say you've rented a gorgeous beach house in Majorca with your long-time husband and your daughter shows up with the equivalent of a young Ryan Gosling meets Bradley Cooper (at least that's what he looks like in my fantasy) and he's into you... This is the book where you get to do the bad thing. "Impossible to put down. . . . Walsh's novel, which takes place over the course of just one week, will have people talking about it for a long, long time. It exudes controversy and hushed conversations that almost feel taboo. . . . And the unexpected ending will shock you to the core." —Romantic Times In my happy place: good book + rose + @gumbydog.  4. "The Dinner," by Herman Koch. You know those double date dinners that seem to never end? Well this one goes on for an entire book,but during the dinner things are revealed that will make you gasp in disgust...and recognition of every horrible dinner you've ever sat through with someone you kinda hate. Bonus: it's translated from Dutch so you're actually reading a foreign novel which will allow you to seem superior in your next dinner conversation when you say "Have you read 'The Dinner?'" "The Dinner begins with drinks and dark satire, and goes stealthily and hauntingly from there. It's chilling, nasty, smart, shocking and unputdownable. Read the novel in one big gulp, and then make plans with friends—you'll be desperate to debate this book over cocktails, appetizers, entrees, dessert…and then you still won't be done talking about it." —Gillian Flynn, author of Gone Girl. 5. "Tampa" by Alissa Nutting. This last one is one of the sickest books I've ever read, but also one of the most gripping. A hot middle school teacher seduces a 14 year old boy - yes she's a sociopath and evil and awful and also hilarious. "It's as riveting as it is disturbing." (NewYorkmagazine.com's Vulture)
17 Gifts Any Book Lover Will Seriously Appreciate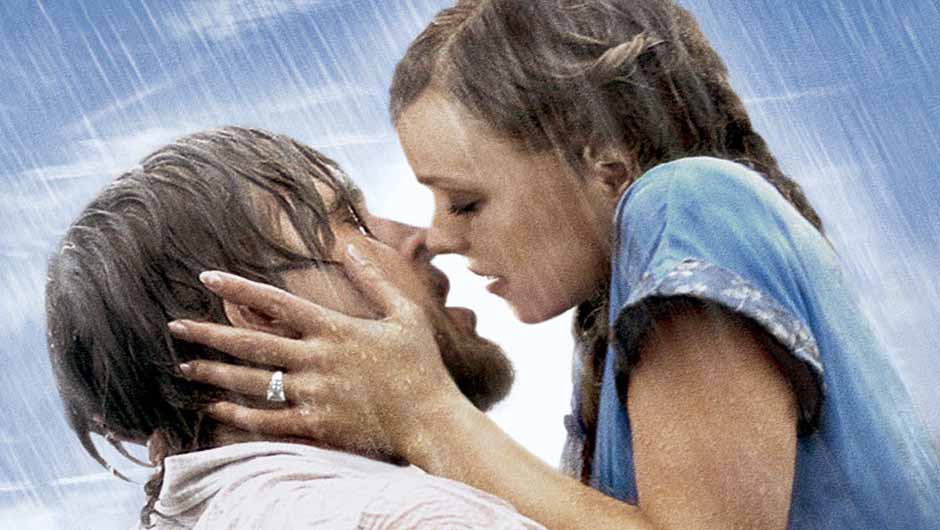 The Notebook Just Might Be Heading To The Small Screen
For everyone who is obsessed with The Notebook, you'll be extremely happy with this news. The CW just announced they are developing a television series based off the 1996 best-selling book by Nicholas Sparks and the 2004 hit film starring Rachel McAdams and Ryan Gosling aka the most perfect couple. The show has yet to be greenlit, however, but this is what we know so far. The TV series plot line: "This series will follow the romantic journey of the two beloved central characters Noah and Allie, at the outset of their blossoming relationship as they build their lives and their future together against the backdrop of the racial politics, economic inequities, and social mores of post-World War II of the late 1940s in North Carolina." The series will not be exactly like the book and film, though. Reps from The CW say they plan to focus more on Allie and Noah's relationship when they are younger, so we won't see Allie battling Alzheimer's. The CW president Mark Pedowitz said, "I don't believe we're going to see the older couple—what they become. But things change [in development]. I'm thrilled Nick Sparks wanted to do it at The CW." I'm not sure how I feel about this. Rachel McAdams and Ryan Gosling had absolutely the best on-screen chemistry, which will be really hard to recreate. I wonder who will get cast as Allie and Noah... Don't miss 5 books to read if you loved Gone Girl and 7 things fall brides should do ASAP! [Photo: Amazon]
5 Books To Read If You Couldn't Put 'Gone Girl' Down
Gone Girl by Gillian Flynn captured the attention of, well, the world. The best-selling book was suspenseful, manipulative, crazy and dark, yet it was also a (twisted) love story. I'm sure there are people out there who read Gone Girl multiple times but if you're on the hunt for something else to get hooked on, give these five books a shot. 1. The Girl on the Train by Paula Hawkins Rachel takes the same commuter train into London every day. She watches the same couple eat breakfast on their deck every single morning while the train is stopped at a signal. Rachel imagines their life is perfect. As the train is stopped she sees something shocking and then the train moves on. She can't keep this information to herself so she notifies the police and becomes a part of what happens next. 2. Before I Go to Sleep by S.J. Watson Christine has amnesia and doesn't remember anything from the day before when she wakes each morning. She keeps a notebook and sees a note she wrote herself saying not to trust ben. Ben is her husband and she doesn't know why she wrote that note. Christine tries to puzzle together her life and memories. 3. The Silent Wife by A.S.A. Harrison Told in alternating voices of a married couple named Jodi and Todd. She is a killer and he is a victim. Todd has cheated on Jodi and she has nothing left to lose and likes to settles scores. 4. Dear Daughter by Elizabeth Little Janie Jenkins is a former "It Girl" who just got released from prison after 10 years for murdering her mother. However, she was released on a technicality and is determined to investigate the one lead she has on her mother's killer. Janie goes undercover and relocates herself to a quiet town in South Dakota where she begins to draw unwanted attention to herself. She finds herself torn between privacy she wants and the truth she needs. 5. Luckiest Girl Alive by Jessica Knoll Ani FaNelli attended a prestigious school as a teenager, but she was humiliated and determined to reinvent herself. With her fancy job, handsome husband and expensive wardrobe, Ani had the perfect life she always dreamed of. But Ani has a secret from her past that haunts her. Will her secret come to the surface and destroy everything? Don't miss 6 celebrities who cheated with the nanny and see Gigi Hadid's new hair! [Photo: Shutterstock]
Fifty Shades of Grey Fans, You Can Now Get Inside The Head Of Christian Grey Himself
Today marks the birthday of one of the most recognizable fictional book characters, Christian Grey. In honor of his birthday, E L James released the fourth book of her erotic series today, called Grey: Fifty Shades of Grey as Told by Christian. According to the Daily Mail, this book has been "the top Kindle pre-order of 2015 on Amazon and publisher Vintage Books said demand for the novel has matched the other books which sold more than 125 million copies." James announced her plans for the book earlier this month, saying that fans were asking to hear Christian's side of the story. "See the world of Fifty Shades of Grey anew through the eyes of Christian Grey. In Christian's own words, and through his thoughts, reflections, and dreams, E L James offers a fresh perspective on the love story that has enthralled millions of readers around the world," as stated from the book's description. The first book of the series is "the all-time bestselling book title on Kindle." The publishing house had one million copies ready for sale for today's release. Makes sense considering the three other books have sold more than 125 million copies worldwide. Will you pick up a copy of Grey? Don't miss Tyra Banks' no makeup selfie and how to shave the trickiest spot on your body! [Photo: Amazon]
A New 50 Shades Of Grey Book Is Coming–And There's Twist
The 50 Shades news doesn't stop! Author E.L. James penned another book to go along with the series, and it will be available very, very soon. Simply called 'Grey,' this book will be told from the perspective of Christian Grey and give readers an in-depth look at his troubled past. James says of the new book, "Christian is a complex character and readers have always been fascinated by his desires and motivations, and his troubled past. Also, as anyone who has ever been in a relationship knows, there are two sides to every story. It's been a great pleasure to return to my happy place – writing, being with Christian and Ana in their universe, and working with the fantastic publishing teams in the US and the UK." Grey will be released on June 18, which is apparently Christian's birthday. Will you be reading the new Fifty Shades of Grey book? Don't miss the only shapewear you should be wearing this summer and how to protect your hair from the sun! [Photo: Splash News]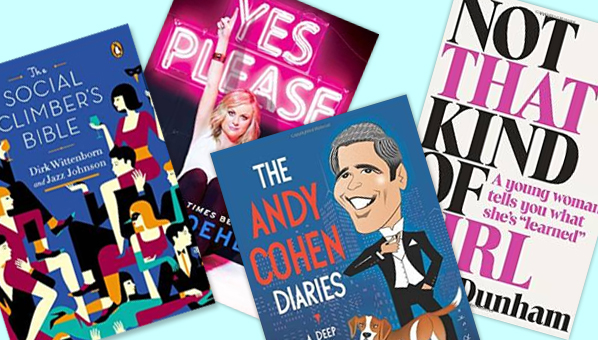 13 Books To Read (And Gift) Over The Holiday
With plenty of time spent traveling, relaxing at home, or on vacation this holiday, why not wrap 2014 up with a good book? This year has offered so many great works, from Amy Poehler's highly anticipated Yes, Please to Andy Cohen's highly entertaining The Andy Cohen Diaries: A Deep Look at a Shallow Year, and you'll have plenty of chances to read (laugh, and learn) your way into the New Year. Whether you're into Young Adult novels, memoirs, or pop culture-centric essays, check out our slideshow to see what books you'll be cuddling up to this holiday.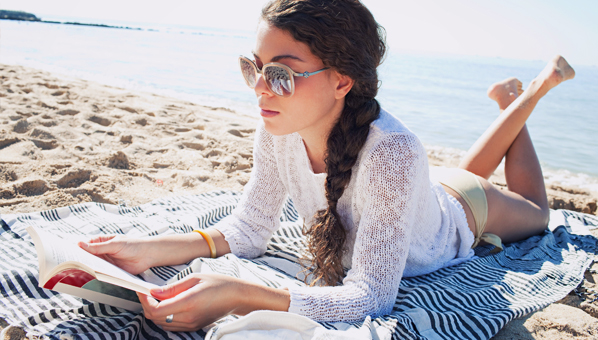 SHEfinds Book Club: What To Read This Summer
To me, the best thing about summer is all the time I have for myself, rather than spending hours in the library studying. Besides binge watching Netflix shows, I spend the 3-month break from school reading any book that sounds amusing to me. Last year my summer book count was at 15, and that was with a job! I tend to think of myself as a 'book expert' because I keep a list of ones that are on the New York Times best seller list (like everyone else), but I also do my own research when it comes to choosing what I want to read. Yeah, I still have a library card and I'm proud of it. So for this summer I'm giving you a challenge: read any of these 12 books that are perfect for the beach, pool, commute or really anywhere, if you have the time. Be sure to buy other summer essentials like beach towels, a summer playlist and muscle tanks. [Photo: Shutterstock]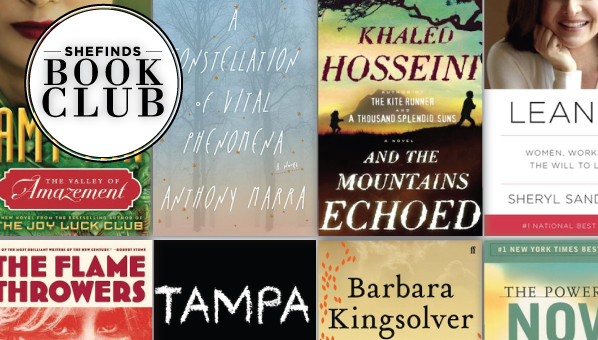 SHEfinds Book Club: What To Read Over This Holiday Break
It's been one heck of a busy year. Between Beyonce's Super Bowl half time show (and the subsequent lights out situation), the royal baby, anything and everything Kimye and Miley's breaking out of her former Disney mold, it's been hard to find any extra minutes of solitude away from pop culture, much less enough time to pick up a good read. SHEfinds staffers, though, amazingly enough, were able to get through a few books this year. And these 15 are standouts. Some made it to the New York Times best seller lists, others are continuations of books (and their movies!) that you already love and then there are a couple you've probably already read before, but are definitely worth a second glance. So grab yourself one of these books, a glass of wine, and get at it--before 2014 sneaks up on you.
Psst! Your Beach Bag Isn't Complete Without This Summer Must-Read
Daydreaming about summer afternoons lounging by the water with a good book? We can't give you the sun or the pool, but we do have the perfect summer book for you: Courtney Cole's New York Times bestseller, If You Stay. If You Stay is the beautiful story of a tattooed bad boy who unexpectedly finds he can't live without the sweet, beautiful woman who saved his life. The book follows the pair's complicated relationship with one another--along with a lingering relationship from their past. After just a few pages, you're bound to be hooked and wanting more. We're such huge fans of If You Stay that we're giving five lucky SHEfinds readers the chance to win a free copy. Just enter to win below and prepare to be entranced. Can't wait to find out if you're a winner? Pick up your copy of If You Stay below. DOWNLOAD IF YOU STAY NOW
Help Your Hot Mess Friend Out With A Copy Of Our New Style Book This Holiday Season
We all have that friend--or family member--we hate being seen with in public. You know the one who embraces trends two seasons too late... or worse, doesn't let them go when they're gone. Well this holiday season, it's time for an intervention. Why? Because friends don't let friends walk out the house looking a hot mess. Now unless you can afford to treat your girl to a whole new wardrobe--in which case, can we be friends??--get her the next best thing: our new style book, Wear This Now! We spent months filling it with the best fashion and style advice from what to wear when traveling (hint: not Juicy velour sweats!) to closet essentials for every season. There's even info on when to score the best deals and no-fail outfit ideas for every occasion. Sounds like the perfect gift, right? Order a copy for your friend, your mother and your mother-in-law here! Okay, and one for yourself, too. Shop more of our favorite holiday gifts in the Going Going Gone guide, plus don't miss the Target + Neiman Marcus holiday collection and the Andy Warhol x NARS collection.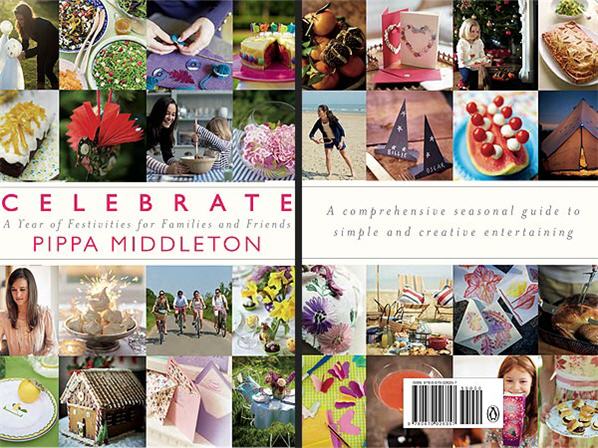 Pippa Middleton's Party Planning Book Is Here (And Already Marked Down)
Kate Middleton's little sister has been up to more than just looking great in skinny jeans: Pippa has penned a party planning book that's about to hit (virtual) book shelves near you. Celebrate: A Year of Festivities for Families and Friends ($31.50, down from $50) is now available for pre-order on Amazon, and according to the product details, in it she, "reveals the secrets to hosting a successful party," including "recipes, tips and detailed instructions on how to throw a memorable event." Please tell me there's a recipe in there for Get Engaged To A Prince Chicken. For more Middleton memorabilia, get Pippa's Kate Spade picnic basket bag (or her Tory Burch bag if you fancy that one better).
Fifty Shades Of Grey Obsessed? What They Wore, From Top To Bottom.
If you haven't been living under an (extremely sexually-repressed) rock for the past couple of months, you've no doubt heard of Fifty Shades Of Grey, the BDSM meets harlequin romance trilogy flying off the shelves worldwide (if you haven't, may we recommend blocking off an hour or twelve on your calendar and purchasing it? You can thank us later). SEE THE SLIDESHOW. NOW.  Last week, Fashionista reported that Fifty Shades can be blamed for the recent spike in sales of Oh-So-Christian-Grey neckties, as well as the sudden growth in purchases of (we're blushing) soft cotton rope...of the tie-me-up variety. Which got us to thinking--other than rope and a few choice accessories we can only find on Jimmy Jane and the like, what other hot fashion statements from the trilogy are we dying to copy? Bearing in mind that the main characters spend much of the books au natural (um, Spoiler Alert?) check out the slideshow above for our favorite looks from Fifty Shades Of Grey. Whatever will you wear under all your new Fifty-inspired outfits? Shop our guides to lingerie, the best bras, and shapewear worth showing off. Laters, Baby.
What Does New Mom Tia Mowry Know About Parenting? Apparently, Enough to Fill a Whole Book
It's no secret that I'm more than a little bit obsessed with Tia Mowry's adorable son, Cree Hardrict. I just posted about him this morning! So when I heard Tia recently added author to her resume, I was thrilled. (more…)
Mommy Must-Read: Jessica Alba's New Book, The Honest Life
Jessica Alba just revealed to People.com that she's adding author to her resume. Hot on the heels of launching The Honest Company, Jessica is penning a book--entitled The Honest Life--which will teach readers to create and live a natural, non-toxic life for their families. How Jessica manages to star in movies, stay on top of the latest trends, be a wife, mother, businesswoman and live an all-natural life astounds me. But that's kind of why I love her. Jessica's book will arrive in bookstores in 2012. Keep an eye out! Sign up for our newsletter to receive even more great finds. Click here to email Jeanine, the author of this post.

Must Read: M.O.M. (Mom Operating Manual)
You know what every busy mom could use now and then? A good laugh. And that's exactly what you get with Doreen Cronin's M.O.M. (Mom Operating Manual), a hilarious picture book that pokes fun at some of the joys of motherhood (ahem, sleep deprivation), and then offers step-by-step instructions on how to deal with them. (more…)
Sure You Missed The Last 2 Book Clubs, But They'll All Overlook Your Absences When You Show Up With One of These…
Been slacking with your book club? That's okay, you're about to come back with a bang. The ladies in your club may have you on the naughty list for missing so many sessions, so when you finally emerge for the last book club of the year, show up with some goodies for the girls. We found five gifts that are sure to get you back in their good graces--just be sure to read that last chapter! [slideshow] (more…)
Freebie Friday: Win A Spookley The Square Pumpkin Gift Set
In honor of National Bullying Prevention Month, we've partnered with Spookley the Square Pumpk to give away a prize package filled with Spookley books, DVDs, toys and more! "It's the things that make us different that make us special." To win, sign up to our newsletter below or visit the MOMfinds Facebook page Email Address: Click here for the full rules.
5 Questions With Joe Troiano, The Author of the Spookley Books
1. How did you get involved with Spookley? It all started on Halloween night 1999 when my son, Nicholas, asked me to tell him a bedtime story. He wanted a very special story— it couldn't be scary, no ghosts, no goblins, no monsters. I asked him what he wanted it to be about and he said, "Pumpkins! Pumpkins are cute and not scary." So that night I had one of those magical moments writers dream about their entire life— a muse moment. Without any forethought at all, I made up a Halloween story about an odd-shaped pumpkin named Spookley, who saves the day. I told it to Nick in verse (I think and write in verse) and when I finished, he was asleep and I was running to my office to write it all down. (more…)
10 Things My Daughter Will Reveal in Her Tell-All…
Have you heard about Martha Stewart's daughter's new tell-all? I don't think anyone believed Martha to be a saint, but from the leaked excerpts of Alexis' book, Whateverland: Learning to Live Here, Martha may have been one crazy mom. According to reports, Alexis alleges that on Halloween "There were no costumes. There was no anything." She also says Martha went to the bathroom without closing the door and made her do everything perfectly. Sounds scary, right? Actually, now that I think about it, that sounds a lot like me.When did I become Martha Stewart? Okay, actually, I'm not at all like Martha. In the crafty, Susie homemaker sense anyway. But I can be a bit, umm, rigid when it comes to raising my daughter. So before she turns 21 and realizes I've scarred her for life, I'm preemptively airing my dirty laundry. Here are 10 of the things you'll probably read in my daughter's tell-all 20 years from now... 1. I'm paranoid. I sometimes suffer from debilitating fear that she will get hurt or kidnapped and as a result, I do crazy things. Like lock her in the bathroom while I shower... 2. I cancelled Halloween. I kind of hate Halloween, so when my daughter remarked she didn't want a costume, I ran with it. Now, she's totally okay telling everyone, "We're not going to Halloween this year." And I couldn't be happier. (more…)
5 Halloween Costumes That Will Make Any English Teacher Proud…
Sure, all the Yo Gabba Gabba and Dora the Explorer Halloween costumes may make your children swoon, but what if you're not terribly keen about your little one dressing up as a pre-packaged cartoon character for Halloween? Believe it or not, there is a happy medium between a shiny hit TV show and homemade sheet with holes cut out for the eyes--just look to children's literature! Here are a few infant and toddler Halloween costumes--besides the overdone Harry Potter--that walk the line between commercial and classic. [slideshow] (more…)
Bring Home the Halloween Spirit with These Spooky Stories for Kids
Looking for a way to get your kids in the Halloween spirit without loading up on the sweets or having them try on their costumes a million times? Read some Halloween books! Books are a sweet treat any time of year, so if your little one loves laughing and being spooked he/she will get a kick out of these children's Halloween books. [slideshow] Need a costume? Check out our Halloween costume ideas. Sign up for our newsletter for even more finds delivered right to your inbox. Click here to email Courtenay, the author of this post.
Would You Buy Your Kid a Diet Book?
Yes, this is serious. Maggie Goes on a Diet is a new children's diet book that's slated to arrive in bookstores this October. The story is simple enough. Maggie is 14 and overweight. "Through time, exercise and hard work, Maggie becomes more and more confident and develops a positive self image" the book description reads. (more…)
Still Need a Father's Day Gift? How About Some Quality Time with Samuel L. Jackson for Free!
So you really want to get Dad a copy of Go the F**k to Sleep, but worried it won't arrive in time for Father's Day?  Well here's something better.  You can download an audio version of the hit book narrated by none other than Samuel L. Jackson for FREE! What may seem like an unlikely pair is actually genius, and I swear, the book is even funnier when read by the Pulp Fiction star. And really, how can you go wrong with something that's free? Dad will LOVE! (more…)
A Funny Father's Day Gift for the New Dad Who Wants Just One Thing…Sleep!
Dad putting in his fair share of hours rocking baby back to sleep and doing midnight feedings and diaper changes?  In other words, he's just as sleep deprived as you?  If so, get him a copy of Go the F**k to Sleep. (more…)
A Baby Naming App That Lets Your Unborn Child Pick His Name? Now We've Seen it All!
Have you heard about the new Kick to Pick iPhone app that lets your unborn child pick his or her own name.  Yes, seriously.  How does it work, you ask?  Simply place your phone on mama's belly, preferably when baby is wide awake and kicking.  Then as the app scrolls through a list of baby names, it will detect baby's slightest kicks using the iPhone's internal accelerometers.  Register a big enough kick, and your kid has just picked out his name. (more…)
This Just In: New P'Kolino Book Buggees…And They're Cuter Than Ever
It's always a good day when we hear of new products from P'kolino, and their new Book Buggees make us grin from ear to ear.  Now available in fire truck, school bus and princess crown designs, your little bookworm can cart his or her favorite books around the house in style.  And if your tot isn't that interested in books just yet, maybe this might do the trick. (more…)
May is National Poetry Month–Celebrate With These Poetry Books for Kids
Hey, did you know May is National Poetry Month? We say this is the perfect opportunity to revamp your bedtime reading routine. Order the 3 kids poetry books below, then read a few of the kids poems before bed each night this month. Not only will you get a break from the 3 Little Pigs, but you can teach your child about the beauty of the written word in all formats. For the youngest children, try this collection of kids poems ($15) edited by Jane Yolen. It includes favorites from authors like Margaret Wise Brown, Jack Prelusky, and Nikki Grimes. (more…)
Mariah Carey Names Dem Babies Monroe & Morrocan
"Dem Babies" officially have names!  Monroe for Mariah's baby girl and Moroccan for her son.  I knew that she and hubby, Nick Cannon, wanted baby names that started with the letter 'M', but I would have never guessed those two names! How'd she come up with the monikers?  According to People.com, Monroe was named after Marilyn Monroe, who has always been an inspiration to Carey, while Moroccan was inspired by the place where Cannon proposed. Pregnant and still deciding on your baby's name?  If Monroe and Morrocan aren't helping your decision, get inspiration from these top 3 baby naming books on Amazon.com (more…)
Go the F**k to Sleep: A Book for Sleep-Deprived Parents
There's nothing sweet about sleepless nights with baby. I know. My son was a poor sleeper. Actually, that's an understatement. The little man woke up screaming every night his first year of life, and my husband and I tried everything and anything to get him back to sleep...or at least to stop crying. (more…)
Savvy Auntie: A Must-Read for Cool Aunts and Moms, Too
I don't always see eye to eye with my sister, but when it comes to being an aunt, she rocks.  She's fun, cool, and never fails to make my kids feel special and loved.  In other words, she's a Savvy Auntie, and I am grateful for her. Know what else I'm grateful for?  Melanie Notkin's new book, Savvy Auntie: The Ultimate Guide for Cool Aunts, Great-Aunts, Godmothers, and All Women Who Love Kids.  The title speaks for itself.  The book is chock-full of information on how to be the savviest aunt ever, including tips on how to get mom and dad to pick a baby name you love and basics such as how to hold baby the right way. (more…)
Celebrate Earth Day With These Children's Books About Loving Mother Earth
Books don't have to be preachy to teach kids the value of preserving the planet. Check out these books--some old, some new--that are good discussion-starters for Earth Month. Even the youngest child can learn to give thanks for the earth with Earth Day ($10), an alphabet book that talks about everything from apricots to zinnias with bright and whimsical illustrations. (more…)
Switch Up Your Bedtime Reading Routine With Cars Galore by Peter Stein
Have a kid who's counting the days until Cars 2 comes out? Me, too! In the meantime, fulfill his need for speed with the new Cars Galore children's book by Peter Stein. Perfect for little boys obsessed with things that go, the picture book is filled with cars galore ranging from Titanic-esque ocean liners on wheels to eco-friendly "igloo ice-fueled polar autos." The rhyming text is fun to read out loud, and the bright, fanciful images bring the words to life. It's my 6-year old's current favorite read, and it's probably my baby girl's as well--he reads it to her every night. Price: $11 Get Yours: bn.com Find the best luggage and backpacks for boys in our buying guides. Sign up for our newsletter to get even more finds delivered right to your inbox. Click here to email Farah, the author of this post.
Celebrate Black History Month With 3 Of Our Favorite New Children's Books
There are few better ways to celebrate African-American History Month than by picking up a good book to share with your child. In addition to this year's Caldecott Honor Book, Dave the Potter, here are three new 2011 Black History Month releases we recommend to begin teaching your children about African American history. Underground by Shane Evans offers a graceful, sensitive introduction to the underground railroad. It's great for children as young as preschoolers. A Nation's Hope: The Story of Boxing Legend Joe Louis by Matt De La Pena tells the powerful story of African American boxer Joe Louis. Not only is the story gripping, but the illustrations are remarkable. For older readers, it doesn't get more poignant than Freedom Stone by Jeffrey Kluger. This magical, engrossing Civil War novel follows a 14-year-old quest for freedom. Sign up for our newsletter to get even more finds delivered right to your inbox. Click here to email Courtenay, the author of this post.
Brooke Burke Adds Author to Impressive Resume
Not only is Brooke Burke a mom of four young kids, co-host of Dancing with the Stars, and CEO of ModernMom.com.  The busy mom is now also an author, with her just-released book The Naked Mom: A Modern Mom's Fearless Revelations, Savvy Advice, and Soulful Reflections, a new parenting book on the "importance of self care and her commitment to one-on-one time with each of her four kids." Want to know what inspired the busy mom to pen the book?  Read her interview on CelebrityBabyScoop.com. Get Yours: amazon.com Find more new mom must-haves and time savers for new moms in our buying guides. Plus, read more celebrity baby news at CelebrityBabyScoop.com. Sign up for our newsletter to get even more finds delivered right to your inbox. Click here to email Farah, the author of this post.
Last-Minute Valentine's Day Gift Idea: Picture Books About Love!
You tell your kid you love him/her everyday, so why should Valentine's Day be any different, right? I do like the idea of setting aside one day to remind the kiddos just how much you heart, just not with chocolate or (more) teddy bears. So here's an affordable, practical Valentine's Day gift idea I can get behind: picture books about love. We found 5 sweet reads that are perfect to share on Valentine's Day--and everyday afterwards, too! [slideshow] Valentine's Day is almost here--get more gift ideas! Sign up for our newsletter for even more finds delivered right to your inbox. Click here to email Courtenay, the author of this post.
As Seen On Oprah: Corduroy by Don Freeman
Did you catch the really emotional episode of Oprah last Thursday where she paid tribute to soldiers who were either severely injured or killed in combat? We were so touched by the segment featuring the mother who visits her son's grave site and reads Corduroy by Don Freeman to him. It was this soldier's favorite books a child. In case you missed it, click here to watch the video. Corduroy, which celebrated recently celebrated its 40th anniversary in print, has been been a favorite since in was published in 1968. It follows a little stuffed brown bear (wearing green overalls with one button missing) as he lives out the fantasy so many children have about their toys'  lives when they aren't watching. Celebrate this wonderful, timeless book with your children today, and talk to your children about honoring our soldiers at the same time. Price: $13 Get Yours: biggerbooks.com Sign up for our newsletter for even more finds delivered right to your inbox. Click here to email Courtenay, the author of this post.
Found: The Most Adorable Bookends for Your Impressive Children's Book Collection
We dig their diaper bags and baby toys, and now Skip Hop has one more reason to love them.  Take a look at their new Zoo Bookends.  Yes, those cuddly-looking animals are bookends.  They're a fun, easy way to update the nursery, and they're made from soft faux leather, so your child won't get a big bonk on the head if he decides to pulls them off the shelf. Price: $35 for set of 2 Get Yours: laylagrayce.com Find more budget-friendly nursery updates in our buying guides. Sign up for our newsletter to get even more finds delivered right to your inbox. Click here to email Farah, the author of this post.
Renew Your Child's Love of Reading With the 2010 Caldecott Award Winners
Every year, the American Library Association (ALA) awards the Caldecott Medal to the artist of the most distinguished American picture book for children. I guess ALA agreed with us, because this year's winner is A Sick Day for Amos McGee, which we featured as one of the best books of 2010! Looking to update your reading routine? Don't just take the ALA's word for it--we highly recommend Amos, too. It's a simple story about a kind zookeeper who is repaid for his lifetime of caring for his animals when he catches a cold. Of course, the illustrations bring the story to life in a way your child won't be able to resist. But don't stop there. There were two Caldecott Honor Books for 2010 that your kids are sure to love, as well: Dave the Potter is a beautiful, artistic interpretation of Dave the potter's artistic process, which conveys the dignified triumph of his humanity in the face of oppression. The art is breathtaking, and paired with the poetic, soulful text, this is a wonderful pick for older readers. Interrupting Chicken is humorously and energetically illustrated with bright, rich colors. The hilarious story-within-a-story about the all-too-familiar tale of bedtime reading is sure to please even the most impatient listeners. Sign up for our newsletter to get even more finds delivered right to your inbox. Click here to email Courtenay, the author of this post.
Get Ready to Giggle with the Tickle Monster Laughter Kit
Move over Cookie Monster because there's a new monster in town. Parents, meet Tickle Monster, an awesome interactive children's book that will leave you and your kids laughing, giggling and having a good old time. More than a just another book, the Tickle Monster Laughter Kit comes complete with two fluffy tickle mitts with poke-through finger holes to make tickling easy—page-turning, too! Price: $22 Get Yours: biggerbooks.com Sign up for our newsletter to get even more finds delivered right to your inbox. Click here to email Farah, the author of this post.
The Search for Cheap Baby Gifts Ends Here–Just Get Mom Sara Midda's New Baby Book
Know someone expecting a new baby in the new year? Hey, maybe it's you. Either way, here's the perfect cheap baby gift: Sara Midda's new baby book. In case you're unfamiliar, Sara Midda is an amazing artist and you'll see her gorgeous work throughout this book. As you can see from the cover, she's modernized the traditional baby book quite a bit by adding lots of warm colors and interesting new fonts. Inside, there are themed pages with space for photos, envelopes for keepsakes and expandable posts. What I love most is that this book is perfect for all moms. It's gender-neutral, depicts a diverse array of babies and isn't oriented with one particular religion. It's compact for easy storage, but also beautiful enough to keep out on the coffee table. And let's not overlook the fact that it's under $20. Not bad for a gift mom will treasure for the rest of her life, right? Price: $15 Get Yours: buy.com Find more baby gifts in our buying guides. Sign up for our newsletter to get even more finds delivered right to your inbox. Click here to email Jeanine, the author of this post.
2010 in Review: The 5 Best New Baby Products Of The Year
It's not every year that the Baby Bjorn or the Boppy are invented, but this year we did see our fair share of useful, inventive baby products. Here are 5 that have made our lives easier and more enjoyable as moms with little ones. Mamaroo Infant Seat ($165): It's a bouncy seat, a swing, and a sleeper all in one. Really! The Mamaroo infant seat lets you choose from five different settings (from Ocean Wave to Car Ride) to soothe your little one to sleep or to keep her entertained for long periods of time. The space-age design and bold color choices are modern and fun, and the different vibrations and motions suit individual baby moods and needs. Indestructibles ($5 each): The year board books were introduced was surely a banner year for new baby products, but it's been awhile since anything has come close to the convenience, the durability, and the appeal. But 2010 brought us Indestructibles, which are not just sturdy, but waterproof, tear-proof, teething-proof, and safe. With child-friendly titles like Hey Diddle Diddle and Mary Had a Little Lamb, these books are a welcome and fun way to introduce baby to reading without worry or waste. (more…)
2010 in Review: The Best New Children's Books of the Year
In an ever-electronified world, finding a new children's book that will last can be challenging. There is less time to browse in a bookstore, and many people wait for the bestseller lists to tell them what books are worth buying. But here at MOMfinds, we believe in the virtues of quality children's literature and bringing it to our readers. As such, here are 5 of our favorite children's books from 2010. A Sick Day for Amos McGhee: The word "classic" is overused to describe children's books, but A Sick Day for Amos McGhee really does evoke the books of our childhood. The simple story--a kind zookeeper is repaid for his lifetime of caring for his animals when he catches a cold--and the beautiful, soft illustration style brings to life themes kids love: animals, absurdity, and getting the most out of a sick day. It's sure to be a favorite long beyond 2010. (more…)
We Found The Perfect Gift for Your Child's BFF…
We all have one. That kid you didn't give birth to, but who always seems to be at your house, eating dinner at your table, sleeping on the floor in your child's room. Yes, it's the BFF. He/she is practically like your own kid now, so you can't not get him/her a Christmas gift. But what exactly do you get a child who has parents that will likely get him/her all the toys they could possibly want from our sold-out guide? Ah ha, this is where we come in. A subscription to BooksFree.com. If you haven't heard of it--I hadn't until yesterday--BooksFree.com is like Netflix, except with books. They have adult books, but they also have over 28,000 children's books. It's perfect for the kid who has everything because parents can rent a few books a month, then send them back when their kid is ready for some new reads. No worrying about where to house new books. And yes, shipping and return shipping is FREE! Amazing right? Plans start at just $14/month, so you can either buy an extended membership or a gift certificate. Admit it--you want someone to buy this for you now? Me too! Sign Up: booksfree.com Sign up for our newsletter to get even more great finds delivered right to your inbox. Click here to email Jeanine, the author of this post.
Impress Your Not-Easily-Impressed Friend With These 10 Hard To Find Gifts
Got a cool-girl friend who's always up on the latest fashion, beauty and lifestyle trends? She's pretty  hard to shop for. I feel you. So since I spend all day looking at fun things online, I dug up these 10 eBay gems she'll be thrilled to receive. Consider your shopping done, and your social reputation intact. Follow the author of this post on Twitter @shefindseileen. Check out more sales and deals, plus all of the gifts for everyone on your list, and our Sold Out List of the 23 gifts that WILL sell out this season. What are you waiting for?
3 New Christmas Books to Get Your Kids in the Holiday Spirit
Your kids don't have to wait until Christmas to start opening gifts. Give them a special treat and get them in the holiday spirit with these three new children's Christmas books. Have a faraway loved one who can't make it home for the holidays—like Grandma or Grandpa, or a Dad away on business or active duty? Send them this 'Twas the Night Before Christmas Record-A-Story ($20) and ask them to record themselves reading the book and then send it back. The classic tale comes to life in a very special way and will be a gift your kid can enjoy for years to come. The Christmas Giant ($11) is a beautifully illustrated tale that follows two unlikely friends—one's a tiny elf, the other a giant—who use teamwork and creativity to turn a disaster into one of the best Christmases ever. The Christmas Eve Ghost ($11) will give your kids a sneak peak into the past and a greater appreciation for all that they have—it's set during the Depression in England, following a family of three with very little…but have each other and new friends. Sign up for our newsletter for even more finds delivered right to your inbox. Click here to email Farah, the author of this post.
18 Days of No-Fail Stocking Stuffer Ideas… Nutshell Library
Take a trip down memory lane with this collection of classic books from Caldecott-winning illustrator Maurice Sendak. These mini versions of the timeless stories are whimsical, humorous, and educational--the tales include an alphabet book, a seasonal rhyme, a counting story, and a cautionary tale. The books come packaged in a perfect little gift slipcase, just right for sticking in stockings and enjoying all year long--by your children and all those who originally loved them as children. Price: $12 Get Yours: amazon.com Don't forget to check back each day for more super stocking stuffer ideas. Sign up for our newsletter for even more finds delivered right to your inbox. Click here to email Courtenay, the author of this post.
Natalie Portman's 'Book Clutch': The Perfect Gift For Bookworms And Sexy Librarians
Natalie Portman stepped out for her Black Swan premiere with one accessory that might actually make you look smarter: a "book clutch" by Olympia Le-Tan. The actress has said before that she should rather be "smart than a movie star," so it's no wonder she opted for such an intellectual piece. If you have a book worm or sexy librarian friend, Kate Spade's version of the trend is the perfect Christmas or Hanukkah gift: Kate Spade's Book of the Month Clutch comes with a Great Gatsby cover ($325) and a Great Expectations ($325) one. The Book of the Month Clutch expands into a perfect purse-sized accessory for storing your cell, lip gloss, credit cards and more. How smart! Looking for no-fail holiday gifts? Check out our holiday Sold Out list 2010, and Part 1 of Oprah's Favorite Things for 2010. Then see all of our sales and deals, best find of the day posts, and online sample sales, too. Follow the author of this post on Twitter @bridefinds.
Looking for the Perfect Baby Gift? Check Out the New Robeez Eric Carle Gift Sets
Two things I love have come together just in time for holiday gift giving: Robeez and Eric Carle. That's right, the famous baby shoe company has teamed up with the beloved children's book author for the new Robeez Eric Carle Gift Sets. And they're simply adorable! The super-comfy leather baby shoes are adorned with either the very hungry caterpillar for boys or the beautiful butterfly for girls, and a Very Hungry Caterpillar board book completes the set. It's the perfect gift for little ones who are too young for this year's hot holiday toys, and a fantastic way to bring the story to life. Bonus: They ship for free if you buy them before December 10. Price: $30 Get Yours: robeez.com Find more of the best baby shoes in our buying guides. Sign up for our newsletter for even more finds delivered right to your inbox. Click here to email Farah, the author of this post.