7 Celebrities Who Have Gotten Botox And Are Proud Of It
There was a time when plastic surgery was a hush-hush business, especially if you were a celebrity going in for a little nip, tuck, or lift. You were ushered in through the back door and guided out and right into a car with shaded windows. There was no way on earth you'd admit your flawless, line-less face wasn't entirely natural — despite the fact that most women or men your age showed signs of a life well lived. But Botox kicked down those doors — or, I should say: the quick, in-office procedure removed the doors from their hinges so that curious observers could see in plain daylight how simple it was to blast away signs of aging in minutes. Botox is a drug made from a toxin that, in very small doses, can smooth out facial wrinkles. It's primarily used on the forehead and crow's feet, though some patients use it to treat medical conditions, and it typically lasts about three to four months until another rejection is required to keep up the magic. Because Botox is so ubiquitous and, depending on where you have it done, can be less costly than some luxury creams, lots of celebrities who show up on the red carpet looking half their age are immediately accused of using the toxin to keep up appearances. Some deny it. But, more and more, celebs are copping up to using Botox — and could care less who knows. Here are 7 celebrities who have spoken out about their experiences with Botox. Cindy Crawford Cindy Crawford's genetics have a lot to do with her beautiful skin — and it sure doesn't hurt that she has her own skincare brand called Meaningful Beauty. But Crawford is honest about the limitations of creams and the effects of Botox: "I'm not going to lie to myself" she has said. "past a certain age, creams work on the texture of your skin but, in order to restore elasticity, all I can really count on is vitamin injections, Botox and collagen. I have a very simple, healthy life, which works miracles. I drink a lot of water, watch what I eat and exercise... but I owe the quality of my skin to my cosmetic surgeon." Kim Kardashian Kim Kardashian is so open about using Botox that she actually let a camera film her getting the procedure for an episode of Keeping Up With The Kardashians. Unfortunately, the video also shows the eldest sister reacting poorly to a Botox injection near her eyes because she felt she looked frozen. "Are you sure it doesn't look weird?" she asks Khloe at lunch before fearing she was suffering from an allergic reaction from the toxin. Despite this one bad experience, she later admitted on her blog that she thinks she overreacted and that she doesn't judge anyone for using Botox. John Mayer After his vocal chords were damaged by a growth, singer John Mayer credited two things for his ability to sing again: surgery and Botox injections. Yep, experts are finding more than one way to use the toxin — relying on it for migraines and throat issues is becoming more and more common. Jenny McCarthy Jenny McCarthy has no qualms about sharing her plastic surgery experiences. "I get Botox in my forehead," McCarthy reportedly told Life & Style magazine. "I just have my doctor do a little shot." Lori Loughlin When Lori Loughlin returned as her Fuller House character, it looked as if she hadn't aged a day. Loughlin didn't beat around the bush and reportedly told Fox News she gets Botox because "it makes you look like you've been on a really nice vacation." Jennie Garth Don't expect the Beverly Hills 90210 star to get so many injections she looks frozen. Jennie Garth is all about taking a subtle approach to plastic surgery, as she admitted in People: she uses Botox in the slightest amount. "I don't want my face to change," she said. Kelly Ripa While co-hosting her morning show Live With Kelly, Kelly Ripa shared a story about getting a bad Botox experience that left her unable to smile or move her face. But Ripa also told Andy Cohen on Watch What Happens Live that Botox was a game changer in her beauty routine. "It's cut my getting ready time in half," Ripa said. "I'm not advocating for it one way or another. I'm just saying Botox changed my life."
The Difference Between Fillers & Botox For 30-Year-Olds, According To A Dermatologist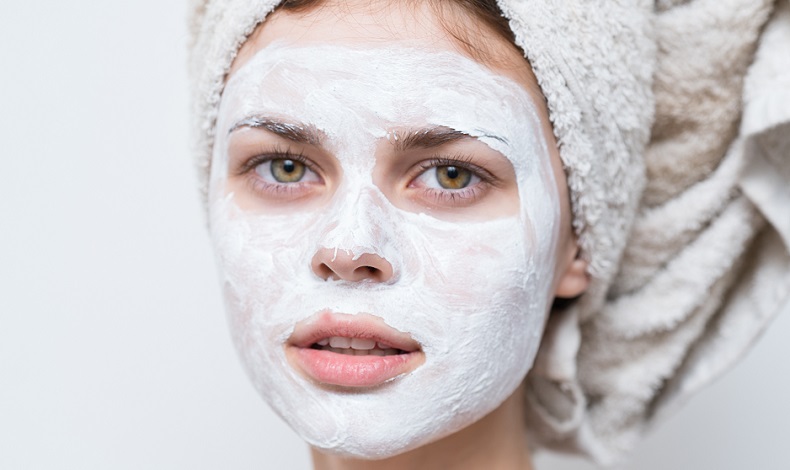 This At-Home Wrinkle Treatment Is Just As Good As Botox–No Needles Required!
Botox can do many things, from erasing fine lines and wrinkles to ridding your eye area of crow's feet. But going to a plastic surgeon or dermatologist for the treatments can quickly add up. Luckily, JayJun Beauty has invented an at-home treatment that gives you results just like Botox. The Infinity 21 Botox-Like Wrinkle Eraser delivers many of the same benefits of botox, without any needles. How does it work? First, wash your skin and apply a small amount of product to the desired area. Gently tap the product into your skin and allow it to sit for 2 minutes. Then, you're done! The product does the rest of the work by repairing damaged skin and generating new skin cells. This is what gives you the plump, firm look. At $195, this at-home treatment is pricey, but it's still way cheaper than Botox. Plus, the set will last you a long time since you only use a small amount at a time. Try it for yourself and let us know what you think in the comments! JayJun Beauty Infinity 21 Botox-Like Wrinkle Eraser 4-Piece Treatment Set ($195, down from $240) Be sure to check out the one thing you should always do before applying a face mask and five cheap skincare products dermatologist swear by.
What's The Right Age To Start Getting Botox? We Asked A Doctor.
This Leave-On Face Mask Is Essentially Botox In A Jar #ForReal
SHEfinds receives commissions for purchases made through the links in this post. If you've been considering Botox injections to get rid of the wrinkles on your face, then think again! The Dr. Brandt Skincare Needles No More 3-D Filler Mask ($95) is the product for you. You're probably wondering how this face mask is comparable to Botox. Well, it's specifically designed to reduce the appearance of wrinkles. This doctor-designed face mask is going to plump your skin and reshape the appearance of face contours. Needles No More is a leave-on mask that will restore your youthful glow. It's perfect for all skin types and specifically focuses on middle/lower part of your face. Dr. Brandt Skincare Needles No More 3-D Filler Mask ($95) Needles No More contains ingredients like Adipofill'in Complex, peptides and hyaluronic acid. This combination of ingredients will visually fill, volumize and reshape the appearance of wrinkles and face contours. What's more, it is formulated without parabens, sulfates and phthalates. After one week of use, of the 30 women tested, 100% reported that lines and wrinkles were less visible. To apply, simply brush on the product on your skin, creating an inverted triangle from your chin up to your cheekbones. Pat on more product as needed. Let it dry and you're good to go! Go on and give it a try. Don't miss the best drugstore facial cleansers and the only way to apply foundation! [Photo: Sephora]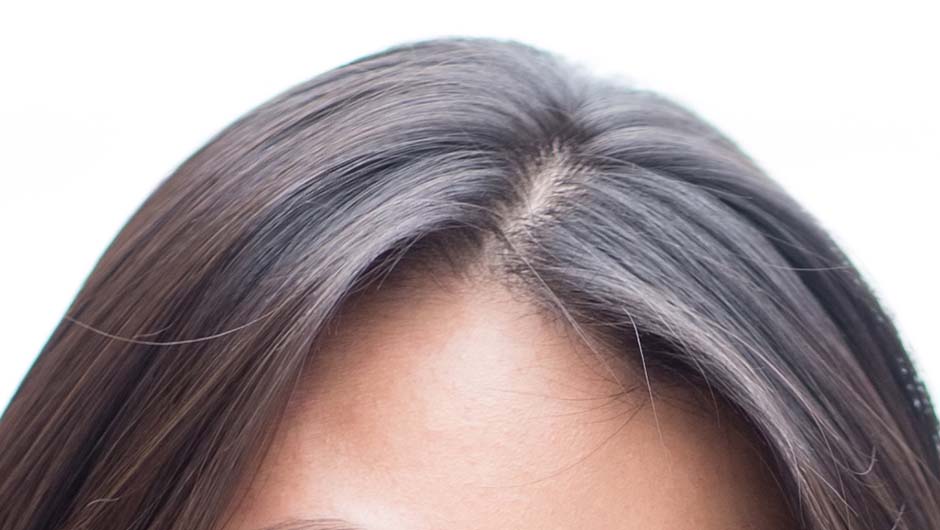 Scalp Botox: What It Is And Why It's Becoming Popular
It's common for people to get Botox injections on their feet, hands and underarms to prevent sweating, but now the latest hair care trend is scalp Botox. Say what?! Exercising tends to make most women and men sweat, therefore messing up their hair situation. Women are getting increasingly tired of having to re-do their hair after exercising because it takes extra effort and time. Now, one doctor has come up with a solution to sweaty scalps and it's in the form of Botox injections. First, how do Botox injections prevent sweating? Botulinum toxin (Botox) affects the nerve endings and the eccrine (sweat) glands. It basically blocks any communication between the nerve ending and sweat gland so there's no message received to produce sweat. Dr. Dendy Engelman, a dermatologic surgeon and dermatologist at Manhattan Dermatology & Cosmetic Surgery, is one of the first professional to perform this procedure. How did she come up with it, though? "A patient came in complaining of excess scalp sweating—how it was ruining her blowouts or making her skip workouts because she didn't have time to restyle her hair. I mentioned botulinum toxin injections (Botox), and she said she wanted to try it," Dr. Engelman told Nylon.  After prepping the area with alcohol, Dr. Engelman applies anywhere from 100 to 200 injections in the scalp. She said it doesn't hurt because she uses a very small needle and injects it into the hair follicle opening. She said, "To date, everyone has tolerated the procedure beautifully and no one has complained of pain or discontinued the treatment due to pain." Scalp Botox will cost an average of $1,200 to $1,500 per treatment and last anywhere from six to 12 months. Dr. Engelman says the treatment won't negatively affect hair, either. She also thinks the treatment is only going to increase in popularity. "So many people agonize over the effects sweating has on hair, but until now, they didn't know treatment options were available," she said. Would you get scalp Botox? Don't miss everything you need to know about baby Botox and how to properly air-dry your hair! [Photo: Shutterstock]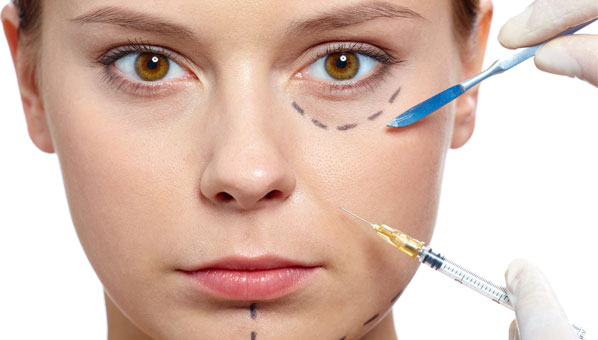 Can Botox Help Women With Depression? A New Study Says Yes
We've long known that in addition to seriously reducing the appearance of wrinkles (and, well, emotions), Botox is used to treat conditions like excessive sweating, muscle spasms and chronic migraines. But according to a new study, the injectable may also have another unintended benefit: helping patients with treatment-resistant depression. In a recent study published in the Journal of Psychiatric Research, researchers found that when randomized patients were administered a dose (five injections) of the botulinum toxin just above the eyebrows, 47% experienced decreased symptoms. Only 9% of the placebo group reported reduced symptoms. Perhaps this is why celebs always seem so much happier than us? While other studies suggested that the inability to express emotions could be harmful for your health, this study's author, M. Axel Wollmer, says the Botox "interrupts feedback from the facial musculature to the brain, which may be involved in the development and maintenance of negative emotions." I'm no scientist, but isn't looking sad and feeling sad are two totally different things? And wasn't it just a few years ago that Botox was linked to depression? Read the full study here and let us know what you think: is Botox a reliable treatment for depression? Let us know if you've ever tried the treatment in the comments! For more beauty news, check out the biggest beauty trends from Paris Fashion Week, find out who Kiehl's just collaborated with, or get your hands on MAC Cosmetics' new Marilyn Monroe tribute collection.
Don't Be A Hot Mess At Your Summer Wedding: Try DERMAdoctor Antiperspirant Wipes
One thing you don't want to be on your wedding is a big ol' hot mess, but if you're getting married outside or in the dead of summer, sweating is inevitable. Whether you suffer from actual hyperhidrosis (excessive sweating) or just the occasional cleavage-sweat, DERMAdoctor's 'Med e TATE' wipes' ($48) are genius. These medicated portable wipes contain a (patent-pending) formula that works as well as BOTOX in stopping over-active sweat glands. Pack a few in your wedding day bag, and use them wherever you need them: the face, underarms, palms, soles, under-breasts, and cleavage. It's a summer wedding must. For more great summer wedding finds, check out our guides on strapless wedding dresses, themed wedding favors and wedding centerpiece decorations.
Tuesday's Sample Sale Scoop: Fendi Bags, Hayden-Harnett, EDUN, And More
Editor's Pick: Fendi bags at Hautelook Abaete clothing, Matt & Nat handbags, and Ted Rossi jewelry at Gilt Groupe Cleo & Cat jewelry at Editors' Closet F.L.A.G. outerwear and accessories at Beyond the Rack Hayden-Harnett accessories and "Red" designer clothing and accessories blowout sales at ideeli Michael Kors clothing, Perricone MD skincare, Devon Leigh jewelry James Jeans and EDUN clothing at Rue La La For more picks, check out our list of sample sales all week, as well as some of our best fall fashion and fall fashion movies.
Dirty Flops, Dirty Feet
This morning, The Today Show brought us a segment on an unhappy phenomenon earlier reported by New York Daily News: wearing flip-flops in an urban environment is a really, really dirty habit.  No matter how cute, airy, and cheap the sandals may be.  After a test, NYDN discovered that one typical flip-flop had 18,100 different bacteria on it (all waiting to get into an accidental cut or scrape your foot might receive.) If you're ready to change your shoes, we've got picks that are as convenient as flip-flops and might even help take your wardrobe into fall. These perforated peeptoes from Urban Outfitters ($19 from $38) will keep your feet just as cool as a pair of flip-flops, but won't let nearly as much dirt onto the shoe's footbed. If flat sandals that are as open as possible are a summer staple you can't give up, wear a pair with a strap around the heel like this option from Nine West ($59) - your foot will hold them closer, and they won't pick up as much bacteria. Flip-flops are casual and comfortable, and if that's the focus of your shoe, try a pair of super-simple Bensimon flat sneakers ($55).  They offer more support and protection, without making you forgo laid-back style. If you must wear flip-flops no matter the grunge, we'd recommend taking all the dirt off at the the end of the day with a made-for-feet scrub. Upper Canada's Peppermint Exfoliating Foot Scrub will take off the bacteria, smells great, and isn't too harsh, so it won't dry out your feet ($23 for 20 oz.) For more flip-flop free ways to get your feet through warm weather, check out top picks for flat shoes, sandals, and wedges.
Freebie Friday: Win A Tibi Swimsuit And Degree's Fine Fragrance Collection
What: A designer swimsuit from Tibi, master of all things summery and Miami Fashion Week mainstay, plus an anti-perspirant and body mist from Degree Women's new Fine Fragrance Collection. Why: We were at the show that Tibi and Degree Women put on for Miami Fashion Week, so we know that just like Tibi's fresh, fun designs, the new Degree scents (Classic Romance, Sexy Intrigue, and Delicious Bliss, which inspired the designs above) are perfect for summer. Fragrance guru Ann Gottlieb helped develop the scents, so the matching body mists and anti-perspirants aren't just affordable, they also smell legitimately delicious How: Post a comment below about where you'd wear the swimsuit (either in reality or on a not-yet-accessible dream vacay) and we'll enter you to win the suit and the Degree Women goods. 1. Post a comment about where you'd wear your Tibi swimsuit. 2. You must supply us with a valid email address and sign up for the SheFinds newsletter. 3. The contest starts now and entries must be date stamped by our server no later than Friday, August 14th, 2009 at 11:59 AM Eastern Time to be eligible. 4. One winner will be selected during a random drawing and will be announced in the August 18th SheFinds newsletter. The winner must reply via email as instructed in the newsletter to claim the prize. 5. No prize substitutions. 6. You must be 18 years old or older to enter and a resident of the USA. 7. No purchase necessary. 8. Void where prohibited. 9. Click here for the full rules. 10. Specific prize design subject to availability.