7 Exercises To Look Amazing In Your Wedding Dress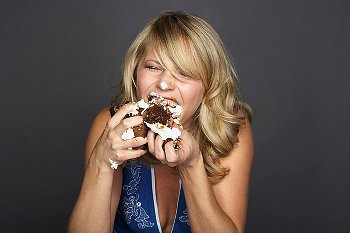 We Cleansed, Crunched, And Boot Camped So You Don't Have To: Our Best Weight Loss Finds
So you managed to pack on a few pounds from trying out those oh-so-worth-it wedding cake samples and stress-related donuts? Not to worry, we've found everything from creams to cleansers to insane workout videos to get your body where it needs to be for the big day: (more…)
Week Of What I Wear To Work: Corporate America
Having worked in corporate America for almost my entire career, particularly in banking (at least for now <cough>), dressing for work is just as conservative as most other corporate or legal offices. Dressing for success here is simple: put your cash into investment pieces, purchase trends around them, and you will always be dressed for the job you want - not just the one you have. By investment pieces, I mean a beautifully tailored suit, a great watch, gorgeous pumps, and a quality bag. I tend to purchase "suits" by pulling together separates of the same line and then having them professionally tailored to make sure that they really fit well. Colors? It's corporate, ladies, so always have black, charcoal grey, navy, and chocolate brown in your closet. I own this Theory Neela – Pinto Jacket ($365) and Theory Mark B – Pinto Pants ($245) set. When selecting a watch, there's something quite sexy and powerful about a woman wearing an oversized men's watch. This MICHAEL Michael Kors Jet Set Sport Watch ($225) is dressy enough for the office but classic enough to take you into the weekend. You can MAYBE skimp on other details but everybody notices when someone comes to the office with accessories that are falling apart. That being said, I tend to get the most compliments with reliable and cost-effective Nine West accessories, like these Kelsey Boutique 9 Pumps ($135) and this Laptop Tote ($99). And be sure to check out our What to Wear to Work Guide for more pointers on how to get dressed for any office.
News Updates: 007 Wears Louis Vuitton, Chloe To Make Jellies (How Old School), And More…
1. It's almost confirmed that Sean Connery will be the newest face of Louis Vuitton's Core Values campaign, following in the footsteps of the Coppolas. The release date for the ads is sometime in November - right around the time of the new Bond movie. Coincidence? We think not. [CatwalkQueen]2. See by Chloé has launched a spring shoe line that includes jellies! The collection ranges in price from $120 to $500 (not terrible). Check out our Fall Shoe Guide for styles to wear now. [WWD]3. Giorgio Armani will outfit Josh Hartnett in the West End production of Rain Man. Hartnett plays the Charlie Babbitt role made famous by Tom Cruise in the film version. Of course, Josh will be better dressed. [VogueUK]4. Is fast fashion on its way out? Some argue paying pennies for disposable threads might become a thing of the past. What so wrong with stocking up at Forever 21? [NYMag]
Only 1 Day Left To Win $500 Worth Of Tosca Style Products From HairFlix
Hurry up and enter this week's Freebie Friday – the contest ends at 11:59 AM tomorrow – and you could soon be staring into an overflowing closet full of just-right hair products for your unique locks.Tosca Style, a completely organic hair care line, has six different sub-collections formulated for everyone from curly-haired gals (Tosca Curl) to ladies whose hair lacks luster (Tosca Shine). To enter, just check out the products at HairFlix.com, go back to the Freebie Friday post , and tell us what you'd get with your $500. But make sure to do it before noon tomorrow!
Eco-Chic Beauty: Target Goes Green
Wandering the beauty aisle of my neighborhood Target for their latest designer makeup, a new product line caught my eye and landed in my bright red cart: Green by Nature. All of the products are made with between 91% and 98% natural ingredients, according to their packaging. That means no artificial fragrances, chemical preservatives, parabens, DEA, petroleum, propylene glycol, sulfates, saccharine, dioxin or phthalates. Try saying that three times really fast. Instead, all of the products— lotion, body scrub, hand cream, body wash and spray, and lip products too— are made with botanical extracts and essential oils. The prices are higher than the typical beauty products at a discount retailer, but still well under department store brands. The new additions to my beauty routine: the fantastically fresh Mint Green Tea Body Wash ($10) and the luxuriously moisturizing Almond Cocoa Butter ($12). I confess I bought them simply because they smelled delish, but I've fallen in love with how well they work. So next time you're searching for flawless, organic beauty, don't forget to check out Tar-jay Boutique!
Designs For Count Me In: H. M. Mills
What: Believe In You Citrine Necklace and Peridot Charm NecklaceWhy: In keeping with the spirit of the "Believe In You" phrase, the Citrine Necklace has been accented with a Citrine Cabochon in a sterling silver bezel. Citrine is associated with intuition, comfort, protection, creativity, physical energy, wealth, and mental awakening. The charm was cut from brass sheet, is textured, hand stamped, and is attached with a closed brass jump ring to gold-filled chain. The necklace measures 16-18 inches with extender chain, the charm measures roughly 1 1/4L, 1 1/8 W. The Peridot Charm Necklace has been accented with a Peridot Cabochon in a sterling silver bezel. Peridot enforces inner joy and lightness and creates pleasure in giving and receiving. It aids with your own development and lets you feel one with the universe. The round sterling silver is hand stamped with the words "Believe in You" and is attached with a closed sterling silver jump ring to sterling silver chain. The necklace measures 16-18 inches with extender chain, the charm measures 1 inch.Proceeds to be Donated: 15%Get Yours: $28 (Citrine), $32 (Peridot) @ etsy.com Count Me In promotes the growth of women owned businesses and is the leading national not for profit provider of online business loans, resources, and community for women entrepreneurs. Beginning in September and continuing through Jan 1st, SheFinds will feature original accessories by independent designers. A portion of each sale will go to Count Me In. With each purchase, you are contributing to the development of women in business.
Designs For Count Me In: Beth Ann Designs
What: Pearls of Wisdom Pendant Necklace Why: Inspired by their motto "Believe in You!" and the official color palette of the Count Me In organization, each component of this pendant was carefully thought out. The warm earthy Swarovski brown pearls shimmer and the green crystals with an aurora borealis finish give this pendant sparkle. The white freshwater pearl symbolizes you standing out from a crowd and stands as a subtle reminder to be yourself. This pendant is entirely handmade by the artist. First a gold frame is formed and hammered, then each crystal and pearl is carefully wrapped by hand using very fine gold wire. The pendant measures approximately 1-1/4 inch around and swings from three strands of fine rope chain adjustable from 14 to 18 inches with a lobster clasp. It's perfect for giving as a gift since you know it will fit!Wear your pendant as a reminder to "Believe in You" or give one as a gift to encourage and support someone you care about. About the Designer: Everywhere I go I am drawn to unusual stones and beads, each with their own personality. When designing, I often do not work from a sketch, instead I let the materials tell me what they want to be. The colors and shapes of gemstones and beads give me infinite inspiration. I have always had a keen eye for color and balance and that's what seems to make my designs work. - Beth Spicker, President Proceeds to be Donated: 25%Get Yours: $98 @ bethanndesigns.comCount Me In promotes the growth of women owned businesses and is the leading national not for profit provider of online business loans, resources, and community for women entrepreneurs. Beginning in September and continuing through Jan 1st, SheFinds will feature original accessories by independent designers. A portion of each sale will go to Count Me In. With each purchase, you are contributing to the development of women in business.
Face It, You Don't Have Perfect Skin. So Fake It Already
While it might seem creepy to pine over the porcelain skin of Disney cartoon princesses (wow, that sounds insane actually saying it out loud), you have to admit, those fictitious ladies' complexions have no awkward tonal variances, redness, sallowness, undereye circles, or blemishes. Sadly, no one has this kind of skin ... in the real world that is.However, there are ways to fake it. The beauty industry's gaining ground on those fairyland vixens, and these products are true standouts. Benefit's Galactic Shield! ($20) - and yes, the exclamation point is part of the name - gives your blemishes the evil witch treatment with its concealing wand. The salicylic acid provides an extra pimple-shrinking punch. Here's a tip I never knew until recently – undereye circles vanish much more easily if you use pink concealer, and Everyday Minerals Pick-Me-Up Pink Concealer Powder ($2.50) makes circles sink back into the skin. Use a lighter hand with the application – a little goes a long way. Green is red's opposite on the color wheel, and Physicians Formula Powder Finish Concealer Stick covers localized redness better than Harry Potter's invisibility cloak ($5.39). Sallow (yellow) undertones transform magically into an alabaster-looking complexion with the lavender version of Smashbox Photo Finish Foundation Primer ($38). (Yellow and lavender are color wheel opposites, so, like green with red, lavender cancels out yellow.)
Can You Speed Up Your Metabolism By Wearing The Right Necklace? Conscious Jewelry Thinks So
What if you could speed up your metabolism, relieve PMS, calm stress related conditions, detoxify your system of pollutants, and bolster health, happiness, and enthusiasm all by buying jewelry? Dana Weiss, founder and designer of Conscious Jewelry, created the first commercially sold designer line of its kind using metaphysical properties of crystals and gemstones to actually heal the body. All you have to do is put it on! Dana says, "To metaphysically choose a stone is easy. Simply choose the stone you are most attracted to. Your subconscious will choose whatever is most metaphysically healing for you at that moment." Check out all the different stones she offers and find the one that draws you in. Then decide if you want it as a necklace, bracelet, or earrings. She even does pet charms. Heal Fido's arthritis with a Conscious Jewelry charm on his collar.The greenish colored stone necklace on the left is rutilated quartz on a 36" gold plated textured link chain for $624 and the black stone necklace on the right is a 22" inch long obsidian heart chakra necklace for $474.Looking for something a bit cheaper? Find this gorgeous tiger's eye necklace ($164, was $328) and charm bracelet ($74, was $148) on sale at Brooks Brothers. Tiger's eye is supposed to reduce the desire to overeat, help addictive habits, help one be aware of spending habits (if that's a problem of yours you're in the wrong place right now), and heal bruises. If you love this trend, check out our Celeb Jewelry Guide for bargain alternatives to the stars' designer gems.
TV Beauty: The Vampy Style Of AMC's Mad Men
For those of us now hooked on AMC's Mad Men, we can't wait for more snappy dialogue, great acting, and continued glimpses into the lives of ad men in the 1960's. But, in all honesty, we mostly tune in to see the show's vampy character Joan Holloway (played by Christina Hendricks) - who's a style maven for all ages. Nary a hair out of place, this polished, lady-like look is all the rage for fall . Take a cue from Joan and grab yourself some sure-fire products to mimic this style. Pick up some Liquid Eyeliner in Boot Black ($16.50, and remember to steady your elbow on a surface to make the perfect line), follow up with Zoom Lash in Zoomblack ($12) and then draw the perfect wine-after-work red lip with Lip Pencil in Burgundy ($13). Top with Lipstick in Diva ($14) – all from M.A.C. cosmetics.Tune into Mad Men and see what other man-slaying tips you can pick up. Looks like everything old is new again…Get yours: nordstrom.com
Guy Friday: Ditch The Can Of Shave Cream And Take Some Space.NK
What: Space.NK.Man Blue Shave Cream, $22Why: If you find a can that squirts aerosol shave cream in your guy's bathroom, it's time to take drastic action and toss it. There are countless, higher quality options that are better for his face and promise the closest shave ever. All make similar claims about "essential oils," "vitamin C" and other mysteriously wonderful moisturizing ingredients. But Space.NK.Man Blue Shave Cream is the new mainstay in my morning shave ritual for one main reason: it does not break down and get all runny when I shave. This is a "must have" attribute in my book to make shaving an enjoyable and relaxing experience. Get Yours: SpaceNK.com
Celeb Trend: Get Out Your Pearls, Girls
After suffering through stars running around without underwear last summer, the return to lady-like glamour has come back with a vengeance this summer. The stars are showing that everything old is new again by wearing variations of long or double-strand pearls. Sarah Jessica Parker, Ashlee Simpson, and Katherine Heigl have all displayed that this extremely versatile accessory can go from your grandmother's jewelry box straight to the street. Pearls can be the hardest working accessory you own, from long rope versions (à la Ashlee) to classic double strand (on Heigl and Parker). It just depends on how irreverent you want to be. Thinking about trying the trend? Let's figure out which card you should use: Platinum Card: Purchase a statement piece that you can hand down with this Majorca Nuage Endless Rope Necklace ($400). Gold Card: If it's a double strand you seek with a classic flair, try this Carolee Pearl 72" Necklace ($60). ATM Card: Just trying the trend on for a season? Grab this Layered Pearl Necklace ($7.98) from Forever 21.Buy them and keep 'em handy - this trend will be big for fall and will never truly go out of style. And check out our Celeb Jewelry Guide for more star picks.
You Might Not Have Been Born Yet, But Your Wardrobe Is Getting Nostalgic
Blame the success of Mad Men, Amy Winehouse's (crack-concealing) beehive, or the inevitable fashion nostalgia rotation... because this season, editors are pulling at anything bearing a 1950s/early 60s era inspiration. Personally, I find that fashion and music tend to abandon modernity in favor of farther-reaching nostalgia during times of political uncertainty and economic problems. People find comfort in the fashions of more care-free times. Although dressing like Mary Tyler Moore or Donna Reed doesn't affect the housing market or divorce rate, it's chic. So, why complain? Break out those skinny belts and full skirts. Just don't try to vacuum in heels. That's asking for blisters. This dress by Jovovich Hawk ($300, was $460) is straight up movie starlet - Katharine Hepburn or Bette Davis would approve. By Milly, this belted Serena dress ($355) is just asking for some red lipstick and pearls. Simple. Red. Ladylike. You can't go wrong with this classic from Kay Unger ($330).And don't forget eBay where you can shop for authentic vintage fashion and accessories.
Busted: British Company Decides Bigger Bras Mean Extra Cash
If you're a bigger-busted gal like me, you know that bra shopping can be a major pain. The cutest bras don't always come in D+ cup sizes. Finding a strapless bra can invoke the needle/haystack proverb.And now Catwalk Queen is rightfully up in arms at British retail denizen Marks & Spencer, who conducted some spurious research and decided that bigger bras will come with a 2 pound (nearly 4 dollar) increase in price. It's unthinkable – as unthinkable as charging more for larger sizes in any piece of clothing.Read the original editorial here - Catwalk Queen – Busts 4 Justice (And trust me, it's worth the read.)If this trend comes to the USA, you can bet I'll be boycotting any store that dares to charge me more – including Nordstrom, my favorite source of all. It would be a catastrophe, though, because Nordstrom, with its expert fitters and wide selection of bras, is home to some of my all-time lingerie favorites: Wacoal Halo 65449 Strapless Convertible Underwire Bra: This is hands down the best strapless bra I've ever had. It provides amazing support without digging into the back. It is perfect for under a summer cami. ($42.00, sizes up to 38DD) Chantelle Intimates Classy Underwire Bra,: In sizes up to 42DD, this bra looks smooth and seamless under thin T-shirts, cashmere sweaters, and sleeveless shells. It's invaluable, whether you're a 32B or a 40D. ($55.90 during the Anniversary Sale, $84.00 regular price) Wacoal 85154 Seamless Minimizing Underwire Bra: A minimizer is a girl's best friend under button downs, and this will hold you in without giving you bra bulge. ($65.00, sizes 34C to 40DDD)And shop our Guide to Bras for Big Busts for other great options.
Solution: Send Your Skin To Rehab When You Need A Quick Fix
I've got a reunion coming up this fall, and of course I've already got my to-do list cooking: lose a few pounds, find a picture of the perfect haircut, come up with a super important-sounding way of describing my job... This big show is still months away, so I've got plenty of time to prep for perfection. Still, all of us will at some time encounter an event that we don't have time to plan for ("you want to meet for drinks... tonight?!"). When the occasional get-cute-quick situation arises, it's always a good idea to have a little bottle of miracle potion on hand, namely a quick detox mask that takes the day away in a hurry. Best for a Quick Fix: Boscia's Clarifying Detox Mask ($22) does for your skin in five minutes what sleep and a packet of blotting papers could take all night to accomplish. Give your skin a balancing boost by absorbing impurities with a natural, preservative-free mix of kaolin clay and Phellodendron bark. Willhowherb acts as an anti-irritant, so your skin won't look like it's been put through the cosmetic ringer, even if you apply and rinse just moments before stepping out the door. Best After a Day in the Great Outdoors: Sand, smog and sweat sure don't make for the greatest skincare regimen around, but that shouldn't keep you from living it up outdoors while the sun is shining. To combat beach-induced ickies and look fresh as a daisy for dinner, apply a thin coat of Renée Rouleau Detoxifying Mask (($31.50), made with bacteria-busting basil and tea tree oil. Your face will be smooth (thanks to the non-drying kaolin clay) and the added essential oils ensure you won't get that tight, cracked feeling that can be some masks' downfall. Best for a Special Occasion: You've got your dress, your jewelry, your shoes, your mani and pedi... For a big night out, choose a detox mask that's just a short (and less risky) step down from hitting the med spa. Prescriptives Instant Gratification Skin Renewal Peel ($45) carries a fairly hefty price tag, but it's a luxury item you should keep in your beauty stash for nights when you really want your skin to shine. The dermabrasion-peel treatment has tiny microbeads that polish imperfections away and immediately give you a healthy, even glow. Peruse our Detox Guide for other ways to take the day off.
Fashion Top Five: Alternatives To The Between-The-Toe Flip-Flop
It seems that lots of people – including our CEO Michelle – don't like having a stiff piece of leather/rubber/vinyl between their toes all day. To prove that you don't have to spend a ton or put your foot in a gladiatorial cage to avoid between-your-toes discomfort, we've found five alternative flip-flops for summer weekends, all $80 or under.We like the way the straps on Diba's Sallie Sandal ($49) flow around the foot, and the fact that they're substantial enough to keep the shoe from flopping off. Matiko's Ivana Sandals ($80) have luxe-looking cutout details on the straps. A few studs and a metal ring add just a touch of toughness to these thick-strap sandals ($19.50). These Maplewood Sandals ($70) are from British footwear company Clarks, known for its ridiculously comfortable styles. A good alternative to a fancier flip-flop, these sandals ($115) are a favorite of Michelle's - and Rachel Zoe's. Are you a thong sandal boycotter? Tell us why in the comments section.
Taste Test: Which Tie-Neck Blouse Will Keep You Bound Up In Bills?
There's something about plain old short-sleeve blouses that just doesn't do it for me. But add a great detail – like the tie-neck both of these feature – and the result is somehow much more wearable and much more chic. Both of these blouses would be perfect workwear for warm days. They're from the same store, but right now one will set you back less than $50, the other almost $200. Can you tell which is which? Click on the images to see the prices. Test your Fashion IQ with other Taste Tests.
News Updates: Don't Bother Watching Next 4 Project Runways, Olympics Cause Retail Frenzy, And More..
A chart showing the next four contestants to be eliminated on Project Runway was posted on the site's Wikipedia page and then abruptly removed. See SheFinds' coverage of last week's season premiere. [Gawker]In anticipation of the Beijing Olympics, Opening Ceremony has announced plans to remain open for 72 hours starting August 8th, and Nike will unveil a completely new store in honor of the games. [Racked]Juicy Couture premiered its first sleepwear line called Choose Sleep in stores nationwide this month. Shop the collection here. [WWD]Uniqlo's UT Grand Prix Competition, a contest where designers submit t-shirt graphics for the chance to win prize money and have their shirt sold in Uniqlo stores, is now accepting submissions. [CatwalkQueen]
Deal Of The Day: Up To 38% Off Fall Trousers At Nordstrom
Music to a cash-strapped fall shopper's ears: until August 3, fall styles at Nordstrom are on sale before they sell at regular prices. Below, three great trousers you can look forward to wearing.Theory's Birdseye Pants ($170, will be $255) have a low-ish rise; slant pockets and a vertical crease elongate the leg. The wide legs and cuffs on these Cuff Trousers ($60, will be $98) would look great with pointy boots. These boot-cut Trina Turk Herringbone Pants ($150, will be $228) incorporate a subtle dark red stripe into the weave. More sales and deals to check out:As seen in the SheFinds Forum: 25% off plus free shipping at jewelry site asparkleintime.com At Steve Madden, get $10 off orders over $100 with promo code 10offaffiliates. Up to 40% off summer styles at Ann Taylor LOFT.
Deal Of The Day: Up To 70% Off Tanks At C&C California
C&C California's summer sale is a great time to stock up on the company's classic, comfy layering pieces. Grab these while it's still hot enough to wear them on their own.A flattering, long fit and detailing at the cap sleeves make the Annie Top ($19, was $54) an easy choice with jeans. The Spring Blossom Print Tank ($24, was $48) features a classic C&C cut in a sophisticated floral print. Channel SJP (sans mole, of course) in this versatile Ombre Tank ($32, was $48) - a perfect layering piece to carry you into Fall. More steals and deals on the Web:As seen in the SheFinds forum: 10% - 25% off storewide at Addanaccessory.com Save up to 70% at Saks's summer sale. Tees, tanks, sandals and sweaters for $7 and under at Chadwick's.
Buy Before You Die: La Perla Femme Fatale Underwire Bra
What: La Perla Femme Fatale Underwire Bra, $238Why: I was never a steadfast believer that good lingerie made you feel better, especially if you were the only one to see it, until I slipped on Femme Fatale. You're pretty much a force to be reckoned with in this sultry, decadent sheer creation from the masters of luxury lingerie. Although the price of this bra costs more than all of my Gap cotton two for ones and then some, one day when I am a kept woman, I will demand only La Perla which will be handpicked for me by my team of personal shoppers. Wouldn't you?Get yours: Saks.com Meanwhile, back on Planet Earth, fake it til you make it with the Chantilly Demi Bra ($105). It's half the price of La Perla, with an equal amount of sex appeal.
Planning A Staycation? Yes It's Weird, But When In Rome…
Looks like everybody's getting in the mood for a staycation this summer. And whether it's your budget, schedule, or sheer laziness that's preventing you from the real thing, we at SheFinds figured we'd jump on the bandwagon and offer some tips on how to make the most of your trip to nowhere. A vacation without a tropical drink in hand is like summer without air conditioning: no fun at all. Since you don't have the luxury of getting tipsy from frozen cocktails by the pool, opt for second best with Philosophy's Melon Daiquiri ($16). And this one won't leave you with a 6pm hangover. The Monoi de Tahiti oil in Nars Mini Monoi Body Glow Set ($35) gives your skin that gorgeous post-sun radiance and light coconut smell that will make you think you've been sitting on an exotic beach all day. Well, if you fantasize real hard about it. If a ride on the Jitney is not in your foreseeable future, spritz on some Hampton Sun ($65) to take your mind off the fact that you're missing out on some pretty great summer schmoozing. And check out our Guide to the Best Self-Tanners and our tips on the best ways to fake a vacay.
Latest Blog Posts From MomFinds
Got Wide Feet? ECCO Shoes to the Rescue Whether I'm looking for a stylish heel, comfy flats or casual slides, ECCO always has something cute that fits.Take the Circus Home with You - Gifts Inspired by the Greatest Show on Earth if you're planning on seeing a show later this summer, here are some fun ways to enjoy the circus long after the show is over. Win it Wednesday: Win a $200 Shopping Spree at The Fine Art of Family Because all special memories deserve a special place, we're offering a $200 gift certificate to TheFineArtofFamily.com, a beautiful website dedicated to the lockets and image case jewelry and gifts of celebrated photographer and designer Monica Rich Kosann.
Only 1 Day Left To Win A $300 Shopping Spree At Clinique
Clinique has always been one of those classic makeup mainstays – we've recognized that scientific-but-luxurious looking packaging since we first started stealing mom's lipstick. And now we're giving you a chance to snag $300 worth of fabulous fragrance, skincare, and makeup – in whatever cosmetic combination you can dream up. Just go to Clinique.com, pick out $300 worth of your favorite products, and write all about them in our comments section by tomorrow.Along with the ever-popular Almost Lipstick in Black Honey, we'd definitely be buying a bottle of Happy, Clinique's classic scent. What else would you want? Want to shop now? Get a FREE trial-size Makeup Remover and Standard Shipping with any $40 purchase at Clinique.com using offer code TTDO.
The Eye (Tints) Have It: Get Ready For Summer With Shimmery Crèmes
Summer's here, and for those of us with dry-in-the-winter, oily-in-the-summer combination skin, making eyeshadow stay put can be a real issue. There is a way to fight this, though: crème eyeshadow. As with crème blush, the color sinks into the eyelid and stays put more firmly throughout the day. Most shades are buildable – the first coat will go on relatively sheer, but additional coats will make it opaque. The one caveat is that crèmes crease more easily than powders – make sure to apply an eyeshadow base first. Some fabulous shades to try for summer: For the neutral naturalist: E.L.F.'s Duo Eye Shadow Creams ($1) have a lighter color for your lid and a darker shade for accentuating the color. Butter Pecan – a pink and chocolate duo will flatter any skin tone. For the drama queen: Becca's Eye Tint is long lasting and surprisingly opaque. Like the brand's famous Beach Tint, it gives your lids a rush of color that sinks into the skin. Try Gilt (a droolworthy ruddy brown) for a nighttime dramatic eye ($24). For the lover of color: MAC Paint Pots come in a huge range of colors. Try Delft (a deep teal with gold pearl,$16.50). Clinique's Quick Eyes Cream Shadow in Sunlit Palm gives lids a dash of sexy olive ($15).
Bras For Full-Figured And Full-Busted Women From Evenden
In the last three years I've worn a 36B, a 34C, a 32D, and now a 34DD. The mass market lingerie company, who probably over 50% of you all purchase lingerie from, has been my go-to for bras for as long as I can remember - until now. At the Evenden Lingerie Fall 2008 preview last week in NYC I was given a professional bra fitting from a woman over the age of 18. I think that was a first! She did more than just measure my ribs and bust. She showed me what was wrong with the bra I was wearing from the looseness of the circumference to the obvious fact that I was spilling out the sides – wrong cup size! She measured me and then from an endless stock of bras (beautifully sexy ones I might add) she had me try on 4 bras until we found the most perfectly-fitting, all tissue-encompassing, sexily-shaping bra I've ever worn. I've been wearing my fun and flirty Freya bra under everything that won't show the pink and green lace through for the last week! I'm embarrassed and uncomfortable in my other bras – it's time for a lingerie purge in my apartment. Evenden, who makes Freya, Freya Active, Freya Swim, Fantasie, Fantasie Swim, Goddes, Elomi, specializes in designing and manufacturing fashion-conscious lingerie with precision, fit, comfort, and quality. They also pay particular attention to creating stylish pieces for the underserved full-busted and full-figured market. They provide bras in more cup sizes than any other lingerie maker in the world: up to a K cup in some of the brands. Not only are these bras the most well tailored and well-fitting bras in the world, but they're gorgeous as well. The Freya is a line of sexy, fun, and stylish lingerie that offers full support while allowing you to expose a bit of cleavage (in the appropriate amount of course). The Freya styles range from delicate French embroidery (purple Arabella Plunge Bra for $58 and matching thong for $36), to sheer sexy balcony bras (Freya Saskia Plunge Bra for $66),and geometric prints in a range of autumnal colors (Freya Jeanie Plunge Underwire Bra for $39.99). Fantasie's designers noticed that most bras were constructed by using a 2-section cup and therefore weren't able to offer many extended cup sizes. To achieve a larger size range the designers use a 3-sectioned cup, which enables them to put more shape and capacity in the cup. Because most of the support from a bra should come from the underband and not from the shoulder straps, Fantasie uses a strong 'powernet' fabric in the side section of their bras and offers side boning in others. The Fantasie Rimini Underwire Bra is constructed of sheer mesh with full coverage cups for the ultimate support in a 32C up to a 40G for $65, the Fantasie Olivia Full Cup Underwise Balcony Bra is unlined, made of 3-piece cups in semi-sheer mesh, with underwire support and side boning for extra hold. Get yours in a 32GG to a 38J for $60. The Anna Underwire Balcony Bra is made of smooth microber with a non-strech center gore, chic floral detail on the straps and has a suble scalloped trim in sizes 32D to 38H for just $60. All Eveden brands are sold at barenecessities.com. Need a professional fitting? Call your local Nordstrom for dates and times that an Evenden professional fitter will be available. And be sure to check out our SheFinds Guide To the Best Bras for Big Busts.
The Neutrogena Wave Can't Clean Your Reputation, But It Will Clean Your Pores
Taking advice from the Disney girl who had nudie pics of herself leaked on the internet doesn't sound like the best idea. But you've got to respect Vanessa Hudgens - she handled a scandal with style and grace - and never got a pimple during that stressful time. Must be the Neutrogena Wave that she's endorsing for the skincare brand. What: The Neutrogena Wave What makes it the hottest new beauty gadget: The power cleanser has a gentle vibrating motion that massages tingly cleansing foam deep into pores to remove more dirt, oil and makeup for just $14.99. My skin has never felt so soft! The Wave is idiot-proof too. All you have to do is insert the battery, attach a foaming pad to the velco-like grippers, run the pad under luke-warm water, press the little button, and move in a circular motion on your face. Rinse your face after you're satisfied with the cleansing process and throw the pad away. It's that simple. If you've seen the commericial I have a little forewarning - the product does NOT lather the way it does on the commercial. It's just marketing. We all know your McDonald's hamburger is not as pretty when you unwrap it as when you see it on a commercial. Savings: The package you see here comes with one cleanser, 14 cleansing pads, and 1 AAA battery to get you started. After you've used up the 14 pads you can buy refills with this coupon.Get Yours: $14 at drugstore.com
News Updates: CFDA Awards Honor YSL, Urban Outfitters Snatches Steven Alan, And More..
At the CFDA Awards Monday night, Francisco Costa took home Womenswear Designer of the Year while patrons paid homage to the late Yves Saint Laurent. [WWD]Steven Alan will be designing a collection for Urban Outfitters called Lark & Wolff. The line will hit stores July 4th. [NYMag]Thomas Pink will collaborate with up and coming designer Richard Nicoll to create a capsule collection for women that will be available at the end of August. [FWD]Mayor Bloomberg was honored at last night's CFDA Awards for, among other acts, helping to keep the fashion shows in Bryant Park. [NYTimes]
Latest Blog Posts From MomFinds
Deal of the Day: Up to Half Off Skip Hop Nursery Collection Who says you need to shell out a fortune to get a modern nursery? For under $200, you can outfit baby's room with stylish bedding and accessories from Skip Hop. Top 5 Finds For a Better Beach TripThe key to having a great time at the beach is planning. You want to carry as little as possible but bring everything you need to have fun and stay safe. Here are five things guaranteed to make your beach trip smoother. Win it Wednesday: Win a Pair of Kids' Cobian SandalsStep into summer with a pair of some of the cutest sandals ever from Cobian. Choose from shark, lion or zebra designs, and if you tell us your favorite you'll be entered for a chance to win a pair for your kid.
Freebie Friday: Win A Pair Of Gurkee's Rope Sandals
What: Gurkee's Rope Sandals Why: Here at SheFinds, we're always looking out for the newest trends when it comes to fashion and function. Recently, we showcased the latest finds in the world of flip-flops. One of our discoveries was Gurkee's Rope Sandals. Our readers loved them, talking about how unique and comfy they were - and we couldn't agree more. Which is why we're offering not one, but two pairs of Gurkee's as this week's Freebie Friday giveaway! Two lucky SheFinds readers will win a pair of Gurkee's one-of-a-kind (machine-washable!) rope sandals to sport on the beach this summer. We are giving one pair of the classic Topago flip-flops and one pair of the adjustable Neptune sandals. In order to be considered, read the rules, then write in our comments section where exactly you would flaunt your fabulous prize - by the pool, at the beach, at a summer barbecue - the possibilities are endless!1. Post in the comments section where you would wear your new pair of Gurkee's sandals. 2. You must supply us with a valid email address and sign up for the SheFinds newsletter.3. The contest starts now and entries must be date stamped by our server no later than Friday, May 30th, 2008 at 11:59 AM Eastern Time to be eligible.4. One winner will be selected during a random drawing and will be notified via e-mail to receive the prize.5. No prize substitutions.6. You must be 18 years old or older to enter and a resident of the USA.7. No purchase necessary.8. Void where prohibited. 9. Click here for the full rules.And don't forget to check out MomFinds for a chance to win a $100 shopping spree at Koboldtoys.com.
Which Yellow Strapless Dress Won't Leave Your Wallet Dry
Never fear - yellow is here! This summer's hottest color is yellow. The pop of color that a little yellow clutch or a great pair of yellow pumps can add to a winter ensemble is nothing compared to a great yellow sundress. But which one will leave you with enough dough to accessorize? Test your Fashion IQ with other Taste Tests.
Take Advantage Of Memorial Day Sales When Everyone Else Is Crammed On The Beach
Shop the Memorial Day Weekend Big Brown Bag Sale at Bloomingdales.com. Save 40% or more! Half-Yearly Sale for Women & Kids - Shop NORDSTROM The Memorial Day Event at Banana Republic - Save 30% on select styles. Shop the Sale Selection at Endless.com and Save Be the first to shop Piperlime's sale for women Old Navy's Summer Sale: Swimwear, shorts & more for $15 and under. Designer Boutique Sale Save 30%
Which Piece Of Luggage Will Embarrass You Less Than Your Spouse's Hawaiian Shirt?
Remember the fanny pack? I often consider it utterly extinct until I go on vacation and inevitably spot a mother of four proudly donning one while keeping tabs on the kiddies. And I can't help but think that, although it's a fashion disaster, the pack is incredibly functional. But let's face it - even Carrie couldn't pull it off in Season 3. And if that girl can't make something chic, nobody can. However, the fanny pack is only one in a long list of whacky, yet incredibly functional and innovative pieces made for carrying your stuff. And SheFinds found some of the weirdest. The question is, can you get past the embarrassment factor of owning one in order to really make use of the ingeniousness of its function? You tell us. A handbag with a GPS tracking device locates your bag, whether it's been lost or stolen. This is perfect for those who are constantly misplacing the thing that holds their most coveted items - you know, keys, wallet, I.D., and cellphone. Using packing cubes is like playing Tetris with your luggage. Trying to re-pack is like reaching level 50 as a rookie. Good luck. Sitting on the airport floor is pretty gross. Sit on a Swany bag instead - you might look silly, but at least your backside will be clean. Boom Bags stereo-subwoofer-microphone-compatible luggage seems like they just put two random things together. Like, a water bottle that's also an alarm clock (because you keep both by your bedside?) – it's not a bad idea, just kind of odd.
Road Test: Caffeine Slimming Tights
What: Skinkiss Limited Caffeine Slimming Tights Why: I'm as skeptical as the next beauty product writer, having tried countless creams and lotions promising to miraculously dissolve cellulite. But I'm also an optimist, willing to try most anything at least once.So for your benefit, dear readers, I'm road testing Skinkiss Caffeine Slimming Tights, the hosiery that promises to reduce cellulite, improve skin's elasticity, and shrink thighs up to 2 cm, after wearing daily for 28 days. The secret is the caffeine, which is introduced into the fiber of the tights using micro-capsules that act on the skin with the heat from your body. The effect is supposed to last for up to five washings.The tights come in two colors, nude and black, and retail for around $65 for a three-pack at online retailer TightsPlease.co.uk. At that price, I'm hoping they not only resist snags but truly work wonders… like the BBC radio presenter claims they did. She claimed her thighs shrunk 1 cm in just six days of wearing the tights.I'll report the results in a month, but in the meantime, if any of you have tried out this product (or something similar!) share your results in the comment section below.And also be sure to check out our road test of Nivea's Good-bye Cellulite Regimen.
Blog Round-Up: Heard On The Web This Week
Girlawhirl's loving the look of shoes with cork wedges and black patent. I'm Not Obsessed shows you how to snag Sienna Miller's summer dress for under $100. SheFinds helps you come back from the dead (of winter) with a spring beauty overhaul. At Real Simple's Simply Stated, we show you chic carry-ons that let you fly worry-free. The Beauty Brains combine two topics you'd never thought you'd see together in their post on: the Science of Prom. Smarter Fashion showed us a Diane Von Furstenberg inspired look from her Spring 2008 Ready to Wear collection. Get the runway look for less!
Week In Review: Fake A Clean Head Of Hair, Weigh In On Cellulite Cream, And More…
Required Reading:Dry shampoos promise to be quick and easy alternatives to washing and drying your hair. So we decided to give 3 of them a try. We're embarking on a road test of Nivea's Good-bye Cellulite Regimen. In 30 days, our reports will reveal the truth. For a generous handful of the working population, the arrival of Memorial Day signifies the beginning of casual Fridays. So what exactly is a girl to wear?Blue jeans are boring - celebs are now flaunting denim in all the colors of the rainbow. Steals and Deals:Up to 50% Off Hanky Panky Lingerie at ShopBop70% Off Seaworthy Stripes at Pink MascaraCotton Jersey Basics are $5, $10, and $15 at Old NavyJust for Fun: Both of these bikinis exude vintage glam, but one is double the price of the other. Can you figure out which is which?One of these hobo bags costs ten times more than the other. Can you guess which one will leave you with cash to stash?
Deal Of The Day: Up To 50% Off Hanky Panky Lingerie At ShopBop
We're coming up on Memorial Day, one of those fantastic national holidays that results in an extra-long weekend. Maybe you're planning on spending your free Monday traveling, grilling out, or hitting the beach for the first time. But if you invest in something lacy and racy from Hanky Panky during ShopBop's pre-Memorial Day promotion, you'll probably be tempted to spend your time off just lounging around at home in your undies. Get a little wild with a leopard print triangle bra ($25, was $50). This bra is feisty, fabulous, and meant to be seen, and it's comfy enough for everyday wear, too. There's no denying that Hanky Panky makes one of the world's best lace thongs. This curve-hugging, barely-there low-rise version ($15, was $30) gets a sparkly upgrade with the addition of a smattering of glam rhinestones. Rowr! You've got enough black, nude, and white bras. Take a risk and go for sexy dark chocolate. This new bralette in velvety brown lace ($22.50, was $45) is a pretty alternative, plus it's wireless (read: super comfortable.) More sales and deals: Buy a pair of Lucky Brand jeans and get a free tee when you enter the code 8FREET. Shop Purseblog's sale picks at Net-a-Porter (the 30%-off Miu Miu is our fave!) All gold jewelry is 10% off at Overstock.com. Check out more deals in our SheFinds forum.
Stay Refreshed And Sweat-Free When The Temperature's On The Up And Up
When it's hot outside, all I want to do is stay in my air-conditioned apartment watching bad movies and eating ice cream. Alas, the real world does not allow for such luxuries and I am forced to be out in the humid weather like every other contributing member of society. So how do I bear it? How do I keep cool, refreshed, and sweat-free when the temperature comes dangerously close to triple digits (or at least feels that way)? Well, first of all, I start with a deodorant that I know won't fail me. Certain Dri Anti-Perspirant ($6) and A.M. Deodorant ($6) keep perspiration and odor at bay like no other product on the market. Applied first, the ant-perspirant dries up all underarm moisture (I'll be honest, it stings a bit, but it's well worth the temporary pain) and keeps you completely dry all day long. Because the roll-on contains no fragrance, be sure to follow with the A.M. deodorant to keep smelling fresh. As a former excessive sweater, this product now allows me to even sport silks during hot months. Believe me, it works. I loathe wearing makeup in warm weather. And I hate applying it even more. Unless my air conditioner is aimed directly at my face on high, any foundation or concealer will just drip right off. But not if I use Revlon's Colorstay Active Sweat-Proof Light Makeup ($12). This foundation glides on effortlessly, and since it's sweat-proof, stays put even as the beads of perspiration oh-so-attractively form on my face. Before I head out the door, I throw a travel-size can of Evian Mineral Water Spray ($5.60) into my bag. I guess a two-dollar plastic spray bottle from the drug store filled with tap water would do the trick, but this just seems so much more glamorous. And this can lets out just enough mist to keep you cool without drenching your clothes, makeup, or hair. Don't embarrass yourself (or offend those around you) with stinky, sweaty feet. Slip a pair of Summer Soles ($7.95) into the bottoms of your sandals to absorb excess moisture and keep your feet dry and happy. They come in fun animal prints too, so everyone will assume they're just a part of the shoe.
When She's Not Mormon, Chloe Designs For Men, Kate Churns Out Another For Topshop, And More…
Chloe Sevigny will be designing a new collection for Opening Ceremony that will be labeled as menswear, but doubles as womenswear. [NYMag]Kate Moss's sixth collection for Topshop premiered this week and has proven just as successful as her previous lines thus far. [GuardianUK] The May 30th premiere of Sex and the City: The Movie has women all over the country planning elaborate group outings with their friends to share the SATC experience. [NYTimes]Despite Nordstrom's lagging sales, the retailer assured shareholders this week that they still intend on expanding. [WWD]
A Carry-On That Lets You Do Karaoke (Sort Of)
What: Boom Bags stereo-subwoofer-microphone-compatible luggage. As in, the audio equipment is inside the luggage. Why: Actually, I'm not really sure. It seems like they just put two random things together. Like, a water bottle that's also an alarm clock (because you keep both by your bedside?) – it's not a bad idea, just kind of odd.The Boom Bags people seem to think these are most helpful for traveling professionals talking in front of powerpoints (see photo below) because you can plug in a mic and project to a whole room through your suitcase (and if the room's too big, they say, get two suitcases!). Personally, I just think it'd be cool to have a dance party in my hotel room – the bags amplify music from iPods and laptops. And, of course, they're also luggage. Get yourself some packing cubes to put inside and be a crazy efficient well-packed multitasker. Get Yours: $140 to $250 at BoomBags.com
News Updates: Tod's Can't Get Enough Of Gwyneth, Agyness Suffers From Overexposure, And More…
Gwyneth Paltrow has officially signed on as the star of Tod's upcoming print advertising campaign. [FWD]Model Agyness Deyn has been dropped from Burberry for apparently being too famous. [NYMag]First quarter earnings showed Saks profits rising as discount retailer, Target, experienced a drop in sales. [WWD]Gisele Bundchen is being sued by a carpenter who suffered injuries after falling inside her New York apartment. [UPI]Today's Chances To Win: A $300 Shopping Spree from Clinique, and Palm Beach Perfect Skin: The Quest For Ideal Skin Health & Beauty by Dr. Kenneth Beer
Latest Blog Posts From MomFinds
Deal of the Day: Kids' Crocs on Sale at PiperlimeIt's Crocs season and we found a few styles from our Kids' Crocs Guide on sale at Piperlime.com.Baby Find: Wonderful Wash Without Harmful Hormonal Effects Belli Baby developed a super-duper testing process to ensure that all Belli Baby products are free and clear of phthalates. Surgeon's Secret Beeswax Moisturizing Stick - The Secret to Summer SkinIf you plan on spending the coming summer months in the sun and outside, here is a new beauty secret you'll want to keep with you at all times.