5 Mistakes Brides Make When Choosing Bridesmaids
21 Bridesmaids Gifts That Aren't Lame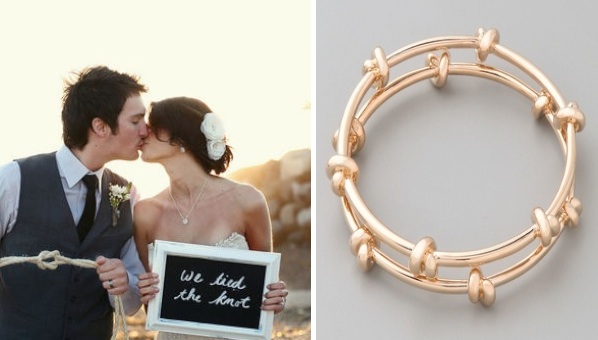 Forget The Lame Monogram Tote, Give Your Bridesmaids This "Knotty" Gift Instead
Pardon the headline pun - we couldn't resist. But seriously, if you're a bride who fancies herself a wordsmith, or just wants to go above and beyond, then you'll love this Pinterest-inspired gift idea. Instead of monogrammed tote bags (so overdone!), thank your bridesmaids for "helping you tie the knot," with a pretty gold knotted bangle! #Genius. We're obsessed with the CC Skye 'Love Me Knot' bangle set ($132 for a set of 2) because you get 2 bracelets per set. Include a handwritten note that begins with "Thanks for helping me tie the knot!" and your bridesmaids will think you are the most clever bride around. For more bridal goodies, check out this awesome bride gear (it's a hall pass for diva behavior, 10 things to NOT do before your wedding, and the 'morning after' portrait trend.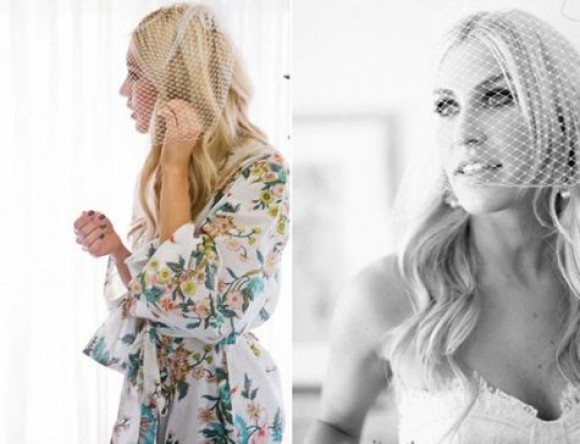 These Floral Robes Are #Amazing For Getting-Ready Photos!
You can't spend 10 minutes on Pinterest without running in to one of these floral bridesmaid robe photos -- which are hugely popular on the photo-sharing site. And it's no wonder: they make for ah-mazing getting-ready photos. If you're looking for a way to make your getting-ready shots stand out - you have to get  floral kimono robe sets from Plum Pretty Sugar Loungerie (the exact styles from Pinterest). They make for a great gift for your b-maids, or for the bride herself. Plus, you'll wear them long after the big day. Brides or bridesmaids can choose from 6 different prints in sizes XS-L. Pricing for a set of cotton voile robes starts at $130 for a set of two, to $650 for a set of 10 (but they practically pay for themselves in beautiful, "getting ready" wedding photo opps!) Plum Pretty Sugar also has gift sets for MOBs, MOHs, and special honeymoon sets for brides! Want more wedding pretty? Shop our guides to the best simple wedding dresses, cheap bridesmaid dresses, and bridal hair accessories.
The Overachievers' Guide To Asking Your BFFs To Be Your Bridesmaids
I've watched my share of Bridezillas: I know how it ends for those poor bridesmaids, who are forced to attend workout boot camps, endure their share of trash-talking, and generally take a lot of heat (in terms of verbal lashings and in the form of tanning beds). Though my bridesmaids know I'm not going to make them do thankless tasks, sew my wedding dress out of ribbons or force them to wear ugly floor length gowns they'll never wear again, I still wanted them all to feel special. Most of all, I wanted them to want to be in the wedding. Which is why I made these "Will You Be My Bridesmaid" boxes for my 6 friends. Yes, a little overachieving, perhaps, but totally worth it. (And it was fun.) (more…)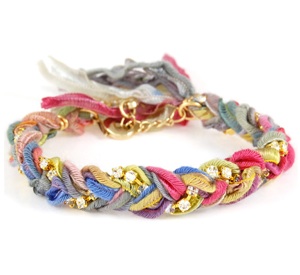 Sweet Bridesmaid Gift Idea: Friendship Bracelets
While Silly Bandz are the perfect flower girl gift idea, friendship bracelets are making a comeback in a major way -- and we're loving this as a bridesmaid gift idea. Being sweet to your maids is making a comeback, too: remember those "Will You Be My Bridesmaid" cards? Being a bridezilla is so 2009. Style tip: pick out friendship bracelets that accent their bridesmaid dresses - they'll liven up the total look. (more…)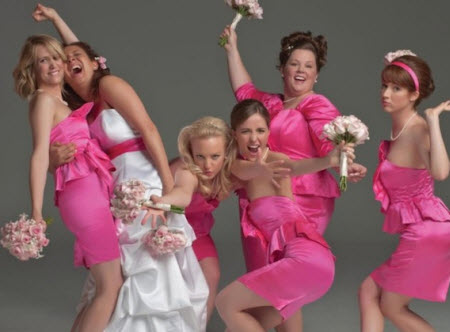 Is Your Bridal Party More 'Hot Mess' Than 'Hot'? Bridesmaid Gifts For All Kinds Of Crazy
Bearing the burden of the tiny bouquet is no easy task, so reward your favorite gals with a thoughtful gift that says "I couldn't have done it without you", or at least "I can still differentiate you from the others". Here are a few gifting suggestions for everyone from your overly manicured first cousin to your most granola of college girlfriends. (more…)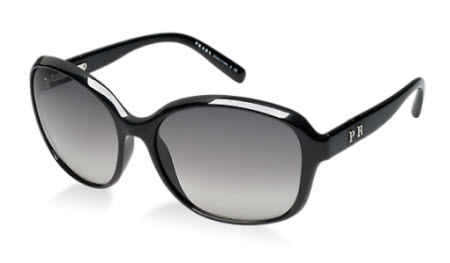 Not Just For 12-Year Olds And Tote Bags: Monogrammed Prada Shades For Your B-Maids
Your girls might be happy with a big fuzzy bath robe or monogrammed luggage tags, but if you really want to blow their wedding-addled minds, gift them these personalized Prada PR15NS sunglasses ($365)! You can customize each pair with their initials, hashtags, dollar signs, or even a tiny skull or two! Shop our guides to the best outdoor wedding dresses, black bridesmaid dresses, and wedding jewelry.
On-Sale Bridesmaid Gifts From Neiman Marcus To Make Up For Any Bad Bride Behavior
If you haven't seen the trailer for Bridesmaids yet, go here now. It is friggin' hilarious (think The Hangover for ladies) and accurately portray what is to be a bridesmaid - the pits. Since you want to be remembered as a "cool bride," and not bridezilla, we found some very impressive bridal party gifts from the Neiman Marcus sale. From iPad cases to printed pajama sets, these good gifts will make up for any bad behavior. (more…)
Taste Test: Which Gold Filigree Cuff Won't Burn Holes In Your Bank Account?
Test your fashion smarts with all of our taste tests and don't miss these cheap jewelry finds from our best of jewelry guide.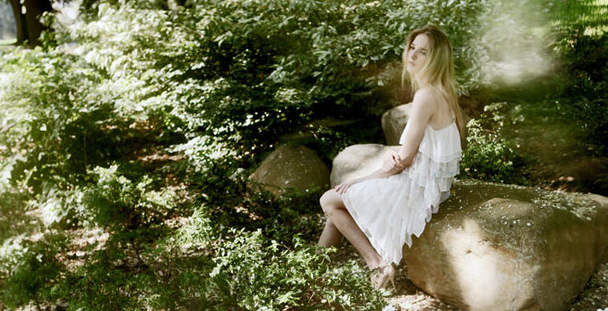 Wednesday's Sample Sale Scoop: Stella McCartney, Lulu Frost, Catherine Malandrino, And More
Editor's Pick: Stella McCartney at Gilt Groupe Juice Beauty and Julie Haus clothing at Hautelook Anne Klein clothing, Satya jewelry, and Viktor and Rolf scarves at ideeli Lulu Frost and Eddera jewelry at Gilt Groupe Splendid clothing and Hobo International bags at Billion Dollar Babes Guess watches at Editors' Closet Rivet de Cru Jeans at Beyond the Rack Catherine Malandrino clothing, Philosophy beauty, and Lagos jewelry at Rue La La Be on top of high-low dressing:  deck out new duds from Stella McCartney with discount jeans, cheap underwear, and cheap jewelry.
Sponsored Post: AT&T Goes Glamorous Grunge
Round-Up: Heard On The Web This Week
SheFinds gets their wardrobe updated for fall with the best skinny jeans. SecondCityStyle is mad for plaid. StyleBakery shows how to easily transition your summer wardrobe into fall. Smarterfashion shows us how to get the hippie chic look in honor of the 40th anniversary of Woodstock. GirlaWhirl is swooning over new jeans at the Gap. FocusOnStyle offers French chic tip #2: wear nice underwear.