Chrissy Teigen Just Made The Most Amazing Announcement Ever & We're Freaking Out!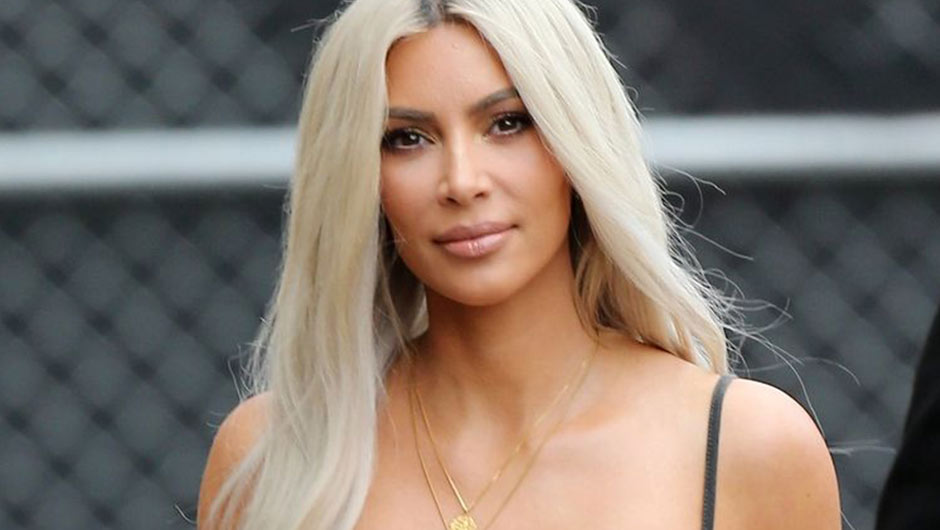 Um, Did Kim Kardashian Not Realize Her Top Was Completely See-Through On Live TV?
Riverdale's Lili Reinhart Is Getting Hate For Her "Racially Insensitive" Halloween Costume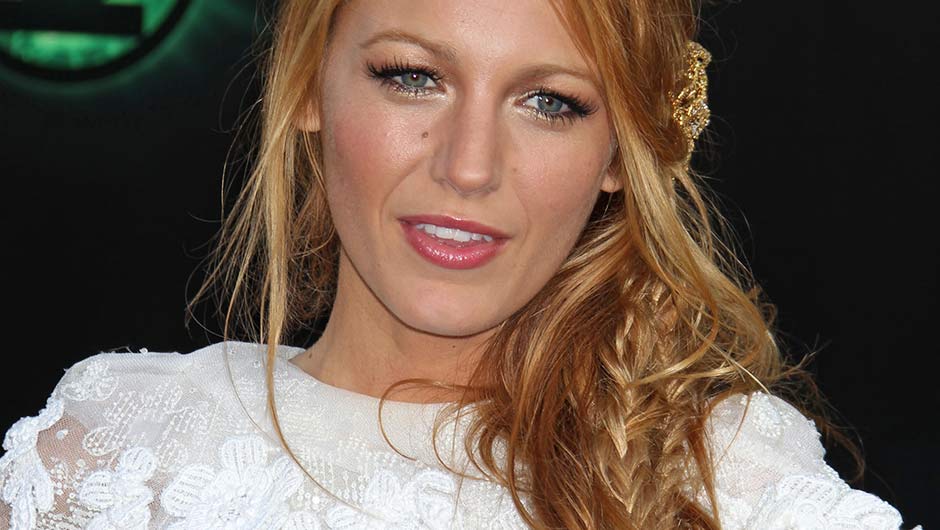 Blake Lively Just Chopped All Her Hair Off & We Hardly Recognized Her!
Hold Up — Kylie and Khloe Are Already Doing What For Their Babies?!
Did Nina Dobrev Not Realize She Walked Out Of The House Wearing Zit Cream?
What Is Lady Gaga Wearing? She's Practically Naked!
This Is The Most Liked Tweet Of All Time
4 Celebs You Never Knew Smoked Cigarettes
Did These Celebs Really Not Realize Their Skin Was Really Oily?
Celebrities That Are Much Older Than You Think
7 Times Celebs With Big Boobs Were Total #FashionGoals On The Red Carpet
7 Times Celebs With Big Butts Wore Booty Shorts And Were #FashionGoals
Did These Celebs Really Not Realize That Their Thongs Were Showing?
7 Celebrities That Have Shockingly Gotten Plastic Surgery
Did These Celebrities Really Not Realize That Their Hair Extensions Were Showing?
7 Celebrities That Have Lost Tons Of Weight
Did These Celebs Really Not Realize Their Yoga Pants Were Completely See-Thru?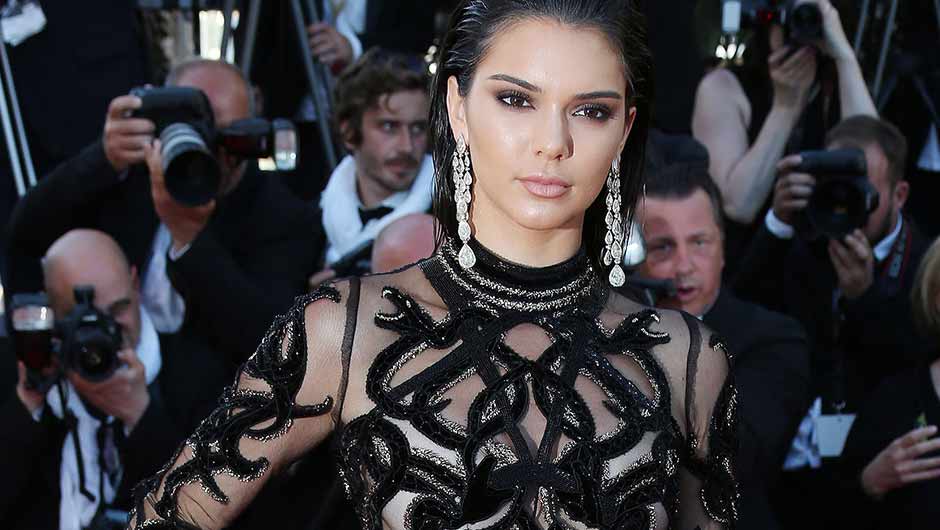 Did These Celebrities Really Not Realize Their Red Carpet Looks Were Completely See-Through?
6 Ingredients Celebs Swear By To Lose Weight Fast
Apparently, Jennifer Lawrence Isn't "Pretty Enough" For This Role
4 Celebs You Never Knew Were Best Friends
4 Celebrity Love Triangles You Had No Idea About
Sharon Osbourne Had A LOT To Say About Kendall And Kylie Jenner's "Vintage Tee" Line
What Is Kim Kardashian Wearing? She's Practically Naked!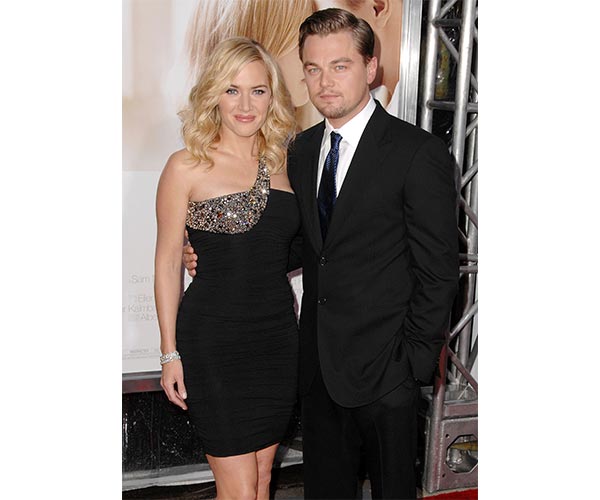 Are Kate Winslet And Leo DiCaprio Working Together Again?
Celeb Hookups You Forgot were A Thing
10 Celebrities Who Used To Be Edgy–Then Totally Sold Out
Find Out What Your Favorite Celebs Looked Like Before They Were Famous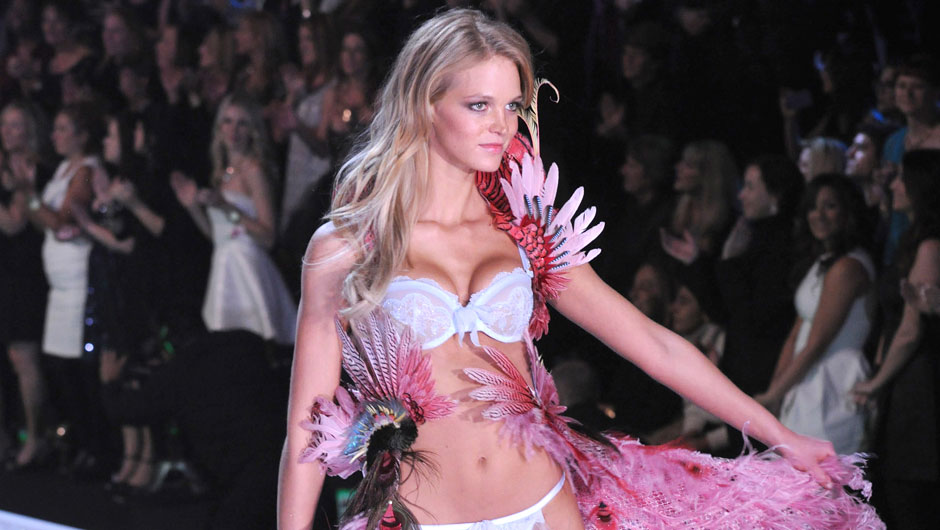 Celebrities Who've Opened Up About Their Struggle With Body Image
5 Things Every Mother Should Tell Her Child Every Day
Whenever I learn that a celebrity has passed or there's some major national news event like a school shooting or bombing, my first thought it always of the victim's loved ones. What was the last thing they said to their loved one? They will forever be left with those words... hopefully they were able to tell them that they loved them one last time. I know it's morbid, but life is short and there's no time for holding in our feelings for those that are most important to us. What comes to mind for me is my love for my daughter... and these 5 things I try to tell her every day (partly for my own peace of mind!): 1. I love you. I know most of us already tell our kids this, but that doesn't mean we can't say it more. Or in new ways. And don't forget to load on the kisses before and after. 2. You are amazing. You'll probably have to tell your toddler what this means, but the key is to tell your little one everything that makes him/her special. Whether he's funny or smart or caring, make sure your kid knows he's extraordinary. 3. You make me so happy. Because us moms can get a little stressed out and tend to do our fair share of yelling, it's important to remind our kids that they really do make us happy. Even if you've got crayon to clean off the wall and piles of laundry to wash, put on a smile and tell your kids how happy you are to have them in your life. 4. You are the best thing that ever happened to me. I actually stole this from a Ray LaMontagne song, but I play--and sing--it for my daughter regularly. It's a beautiful love song and the chorus perfectly describes how I feel about my daughter. 5. I'm so proud of you. Sure your toddler may not be bringing home straight As or scoring winning goals yet, but when she ties her own shoe laces or goes to the potty all by herself, praise her accomplishments. Nothing is better than a seal of approval from mommy. Anything else you'd add to the list? What should we be telling our kids every day? Share in the comments.
13 Red Carpet Moments That Made Us Say 'WTF' In 2013
Sometimes, celebrities bring their A-game to the red carpet, dazzling us with the brilliant work of their stylists. Other times, they leave us wondering what happened in between leaving the dressing room and exiting the limo. Whether it's a wardrobe malfunction or "creative" outfit, there are always those moments that have us scratching our heads. And they they turn into pop culture moments we'll never forget, like Kim K's bloated pregnant feet. 2013 brought us its fair share of shenanigans, which are worth revisitng if for no other reason than to learn from past mistakes. Take a look at 13 red carpet moments that had us saying "WTF?" Still not ready to let go of 2013? Reminisce with the trends that had us running to the mall, the most important fashion news stories, and the most shocking celebrity selfies. [Photo Credit: Splash]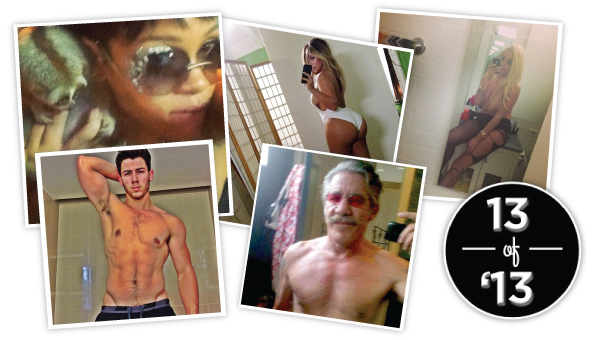 The 13 Most Shocking Celebrity #Selfies of 2013
Celebrities... they're just like us! Except when they take selfies, they make headlines. Indeed, the sauciest snaps from the rich and famous can launch Twitter hashtags, wordy thinkpieces, and infinite internet memes. All they need is a cell phone with functional service. Of course, not every selfie a celeb takes is something to talk about, but there are those few ones that get folks buzzing. We've rounded up 13 of the most memorable ones from this year. For more in celeb happenings, find out which ones went vegan, whose hairstyles had us talking, and which ones rock with the ugly cry.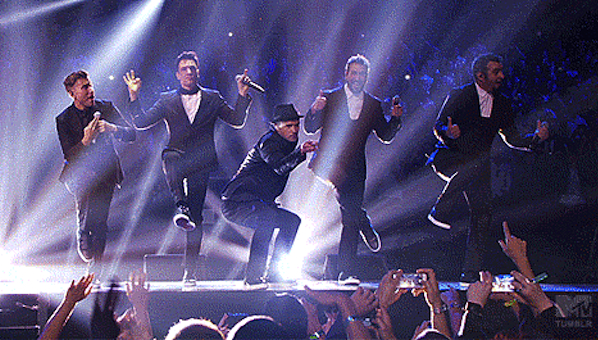 The 5 Best Reactions To The *NSYNC Reunion
As far as I am concerned, last night's VMAs could have been cut down to a mere 2 minutes because all I cared about was the first televised appearance of *NSYNC since 2003. The reunion made suffering through Miley butchering "Blurred Lines" worth it. It's not that performance itself was great, but I loved the novelty of see the boys back together. Unlike other boy bands (cough Backstreet Boys cough), *NSYNC hasn't been trying to capitalize on reunion. Seeing them on stage again was just like old times: Justin was always the star, JC tried to steal the show with a few solo notes, my mom gushed over how much she loved Joey and Chris Kirkpatrick tried to keep up. Oh, and there was Lance. I always forgot about him (and still do apparently). But I wasn't the only one that throughly enjoyed the performance. Click through to see other great reactions to *NSYNC's reunion from last night's VMAs. [Images: MTV]
Congrats! Prince William & Kate Middleton Welcome a Baby Boy
It's official! After more than 12 hours of labor Kate Middleton, Duchess of Cambridge, welcomed a baby boy. The royal son was born at St. Mary's hosptal in London and weighed 8 pounds 6 ounces. This is the same hospital where both Prince William and Price Harry were born. The palace has yet to release details on the child's name, but we'll be sure to share as soon as we find out. Congrats to the new parents! Sign up for our newsletter for even more great finds delivered right to your inbox. Click here to email Jeanine, the author of this post.
Get The Look: Kylie Jenner's Dramatic Black Manicure
Even though she's only 15, Kylie Jenner's makeup is always flawless (unlike my makeup when I was 15). Most recently, I've been obsessed with her nails. Just yesterday, she Instagramed this pic of her mani, which she got done at esNAIL. It might be the middle of summer, but I love her unexpected dark mani. According to Hollywood Life, the Keeping Up with the Kardashians star was wearing acrylic nails. But don't panic: Even if you have short nails, you can pull off this look. Super short nails can make this manicure look even more dramatic. For a color that's dark, but not goth, try the famed Chanel Le Vernis in 'Black Satin' ($27). If black is too intense for you, try a dark blue or a deep purple shade instead.
11 Celebrities Who Look Better As Blondes
In high school, I made the devastating mistake of dying my blonde hair dark brown. Not only did this completely wash me out, but after a month, I hated it. It took years for my hair to return to it's natural color. As a result of this trauma, I have a theory that if you look good as a blonde, you should always be a blonde. This especially applies to celebrities. I understand that every once in a while a star wants to break free of their perceived image, but seriously, some people just shouldn't be brunettes (I'm looking at you Blake Lively). Check out the slideshow and let me know what you think: Do you prefer these celebs as blondes or brunettes? Oh, and most of these celebs have gone back to being blonde. Just sayin'. [Celebrity Images: Shutterstock & Splash News]
9 Celebrity Haircuts That Made Headlines
Have you ever gotten a bad haircut? When a hairdresser unknowingly massacres your hair, it kind of feels like life as you know it is over. Chances are, you are the only one that really notices the difference. But what if the entire world was paying attention to your haircut? What if it was responsible for making your career or breaking it? It sounds silly, but when a celeb gets a new 'do, it can have a serious effects. We rounded up some of the most noteworthy celebrity haircuts. Click through the slideshow to see the good, the bad and the downright ugly. Hate getting your hair cut? Check out these times to avoid getting a trim for as long as possible. [Celebrity Images: Shutterstock & Splash News]
First Photo! Meet Charlize Theron's Baby Boy, Jackson Theron (Psst, He's Super Cute!)
She's been keeping him under wraps--also known as aden + anais baby blankets!--ever since she adopted him, but it looks like new mom Charlize Theron finally lifted the veil while at the airport yesterday. How cute is her baby boy, Jackson Theron?! (more…)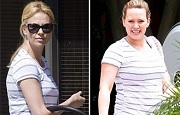 The Ultimate New Mom Must-Have? Charlize Theron and Hilary Duff Have One…
If you were thinking some crazy baby gear or an expensive diaper bag, nope. The one thing every new mom needs? A comfy tee! Whether you're working off the baby weight or lugging a car seat to and from doctor's appointments, it's the perfect thing to throw on with jeans or a maxi skirt. The tee Hilary Duff and Charlize Theron invested in? Splendid's Chambray Stripe tee in lavender. The pretty pastel color is perfect for spring and like all things Splendid, it's crazy soft. Best of all, when you wash it--to get those inevitable baby food or breast milk stains out--it only gets softer! Get yours here: (more…)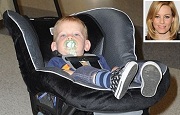 Cute Kid Alert! Elizabeth Banks' Son, Felix Handelman, Catches a Ride
Can you say spitting image?? That's Elizabeth Banks' baby boy, Felix, and he looks exactly like his mom! From that blonde hair to those gorgeous blue eyes, he is such a cutie. Elizabeth, Felix and dad, Max Handelman, were snapped at the airport this weekend and it's one of the few glimpses we've gotten of Elizabeth Banks' son. We commend her for staying under the radar, but we are secretly happy to get such a sweet shot of her baby boy. And we're loving his skull covered Converse sneakers. Shop more Converse styles here. (more…)
Spotted! Alicia Keys and Egypt Dean Cheer The New York Knicks to Victory
You might think that camerman is snapping a pic of superstar singer Alicia Keys, but nope. He can't miss that shot of Alicia Keys' baby boy, Egypt. What a cutie! (more…)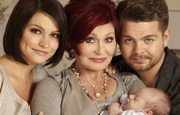 Meet Jack Osbourne's Baby Girl, Pearl
She's only a few weeks old, but little Pearl Osbourne already has her first magazine cover! That's Jack Osbourne's baby girl, along with dad, mom, Lisa Stelly, and grandmother, Sharon Osbourne. The family debuted their brand new baby on the cover of Ok! magazine. (more…)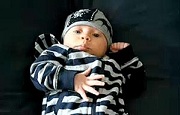 Meet Robert Downey Jr.'s Baby Boy, Exton Elias Downey
Is there anything cuter than a sleeping baby? That precious little bundle in the pic above is Robert Downey Jr.'s baby boy, Exton Elias. (more…)
We Approve! There's No Denying Lindsay Price Has Great Taste in Baby Names, Beaus and… Baby Carriers!
Could new mom Lindsay Price be any cuter? She was snapped strolling with her baby boy, Hudson, in NYC yesterday and we love how happy she looks. Truth is, it's probably because she's wearing a baby carrier that doesn't break her back. Lindsay is using the ERGObaby baby carrier in navy and it's perfectly padded to ensure a comfy ride for both mom and baby. It's also ergonomically designed so that moms and dads can wear it in the front, back or on their hip. Best of all, it accommodates little ones up to 40lbs, so you can use it for a long--long!--time. Here's where to get the same one Lindsay is using: (more…)
If Mom Jewelry Is Good Enough for Beyonce, It's Good Enough for You…
If you've ever wondered if wearing a personalized nameplate was cool, the answer is yes. Heck yes, actually! That's new mom Beyonce in the pic above and she recently shared the pic of her wearing cool nameplate featuring her baby girl's name, Blue. And it looks like Bey layered her nameplate with a cool Jennifer Zeuner cross necklace. So if you're still looking for something to put on your Mother's Day wish list, copy Beyonce with these two necklaces you'll probably never want to take off. (more…)
Cute Kid Alert! Luca Cruz Comrie Just Keeps Getting Cuter
She may have been headed to a Coldplay concert, but we can see why new mom Hilary Duff could only think of her baby boy, Luca. Just look at that face! Hilary gave birth back in March and hasn't stopped tweeting pics of her cutie since. She's also been catching some heat for taking too long to lose her baby weight, but we say forget the critics. Enjoy that baby, Hilary! Sign up for our newsletter to receive even more great finds. Click here to email Jeanine, the author of this post.
So Wait, Birkenstocks Are Back?
We were a little surprised when we saw Roger Federer's twin daughters rocking Birkenstock's earlier this year, but now Honor Warren is wearing a pair. Does that mean they're back? I mean, Jessica Alba is a total trendsetter, so if her little girl is wearing them, is it only a matter before everyone else jumps on board? If you're already a Birki's Kids fan or you want to give them a try, here's where you can buy the same pair Honor Warren is wearing in the pic above. (more…)
If There's One Thing a Mom-to-Be Shouldn't Skimp On, It's This…
You see that breast pump mom-to-be Alyson Hannigan is holding in the pic above? That box of pumping supplies probably set her back about $385. Yikes, right?! Just for some breast milk? (more…)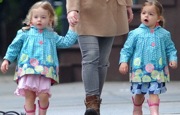 Which Rain Boots Are So Awesome That Sarah Jessica Parker Bought Two Pairs? Check 'Em Out…
You know those Hello Kitty Western Chief rain boots have to be good if Sarah Jessica Parker bought two pairs for her twins, Tabitha and Marion Broderick. But don't just take Carrie Bradshaw, err, SJP's word for it--we love them, too! The handles on the sides make them easy to get on, they're completely waterproof and the soles are non-marking. And if your daughter is already a Hello Kitty fan, it's a no brainer. Here's where you can buy the exact same pair for your girl: (more…)