This Clue Finally Proves That Kylie Jenner Is Pregnant
Um, Where Is Chrissy Teigen's Baby Bump?
Kim Kardashian & Kanye West Welcome Baby #3 Via Surrogate!
Kim Kardashian Just Made The Saddest Announcement Ever & We're Freaking Out
Khloé Kardashian's Baby Will Be Here Sooner Than You Think!
Khloé Kardashian Just Confirmed That She's Pregnant! See Her Adorable Announcement Here!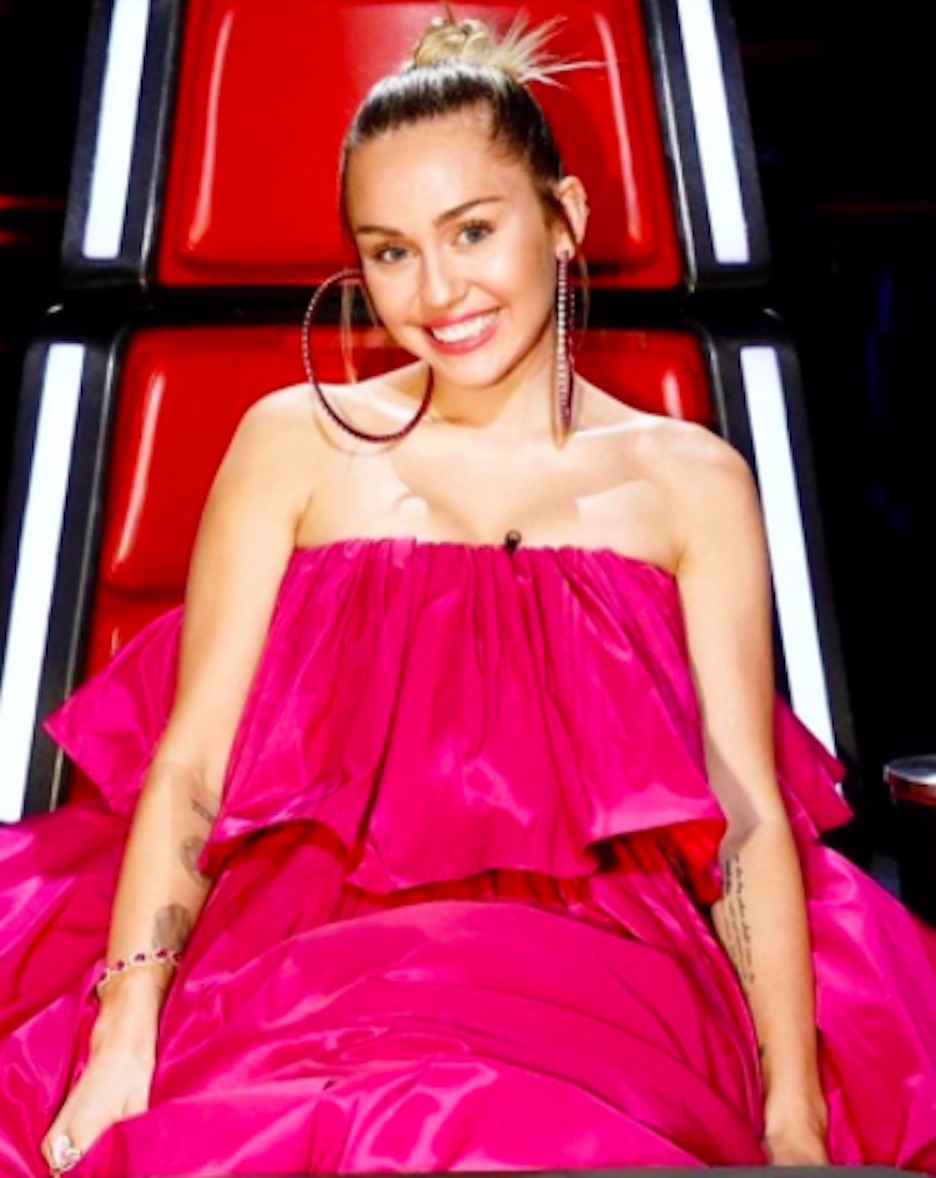 Is Miley Cyrus Pregnant?! This Pic Is Making Us Think She Definitely Is…
Um, Did Kris Jenner Just Confirm That Khloe & Kylie Are Pregnant?!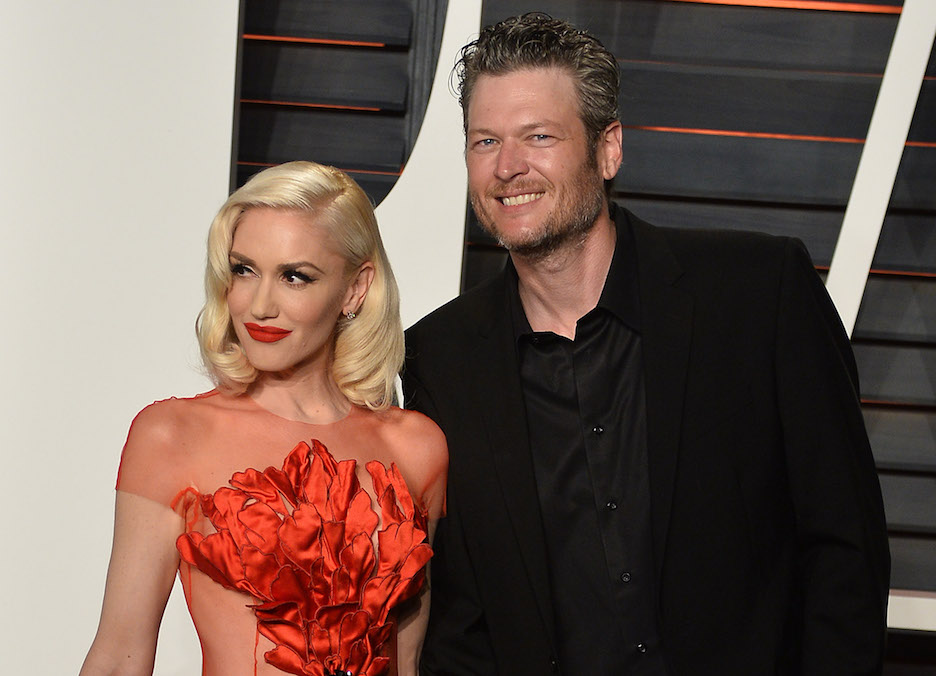 Are Gwen Stefani & Blake Shelton Having A Baby Together?!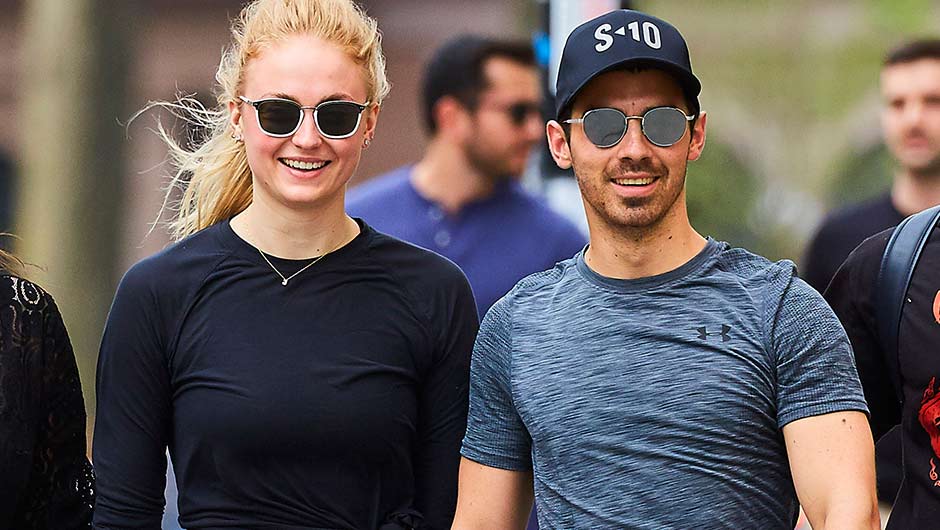 Everyone Thinks Joe Jonas And Sophie Turner Are Expecting & We're Freaking Out!
Heidi And Spencer Pratt Just Shared The First Pic Of Their Baby Boy – He Looks Just Like Spencer!
Kate Middleton Just Showed Off Her Baby Bump For The First Time & She's Further Along Than We Thought!
And Kim Makes Three! Kim Kardashian Officially Confirms That She's Expecting Her Third Child!
Did Khloé Kardashian Confirm Her Pregnancy In June?! See The Pics From Her Low-Key Baby Announcement!
OMG! Khloé Kardashian Is Reportedly Pregnant!!
Is Kylie Jenner's Bump Already Showing? This Picture Makes Her Look SO Pregnant!
Ben Affleck's Girlfriend Lindsay Shookus Might Be Pregnant & We're Freaking Out!
Justin Timberlake And Jessica Biel's Son Silas Has Entered The Terrible Twos, And She Says The Struggle Is REAL
Jennifer Lopez's Twins Have Gotten SO Big — You Won't Believe How Much They've Grown Up!
Kim Kardashian & Kanye West's Third Child Will Be Here Sooner Than You'd Expect
Why This Pregnancy May Be Kate Middleton's Toughest One Yet
Serena Williams Just Gave Birth To A Sweet Baby Girl!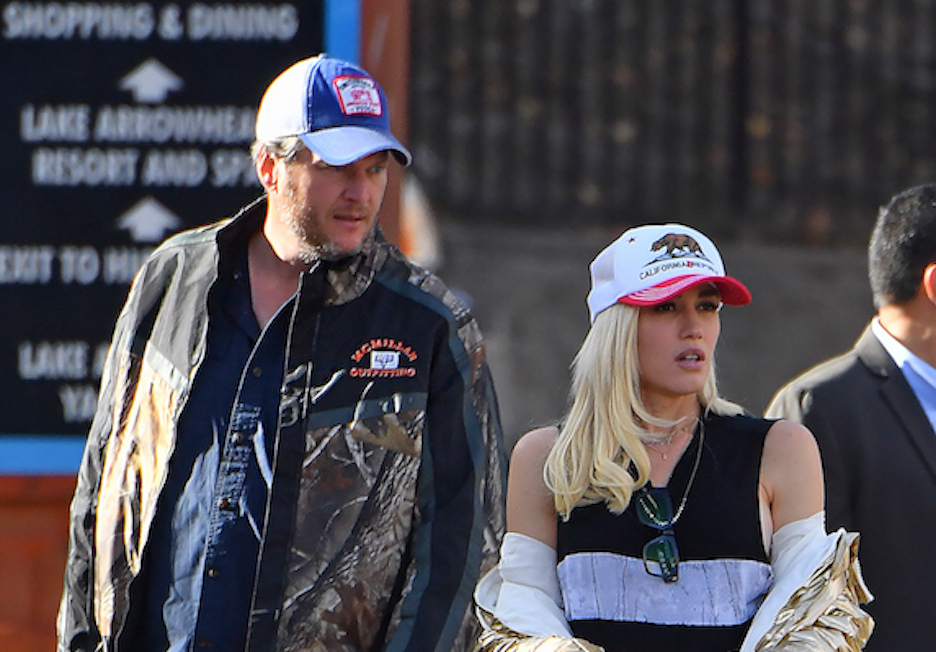 Is Gwen Stefani Pregnant? This Pic Is Making Us Think She Definitely Is…
Lauren Conrad's First Baby Is Here, And He's So Cute!
Channing Tatum and Jenna Dewan Tatum Just Revealed Something Major & We're Freaking Out!
Kim Kardashian & Kanye West Are Expecting! Find Out All The Details On Baby No. 3.
Justin Timberlake And Jessica Biel Just Revealed Something Major And We're Freaking Out!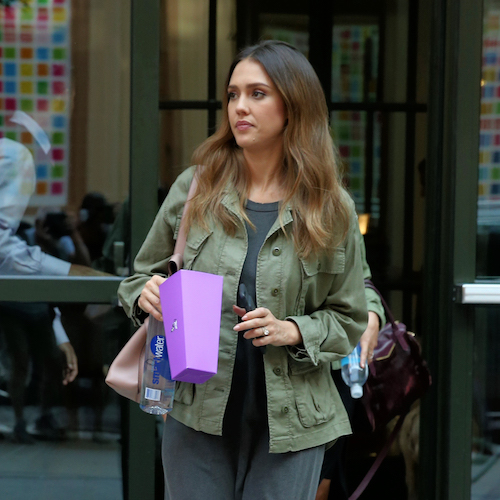 Jessica Alba Just Announced That She's Pregnant
Are William And Kate Expecting? Find Out What Kate Said!
Is Prince Harry Going To Be A Dad?! Find Out What He Said Here!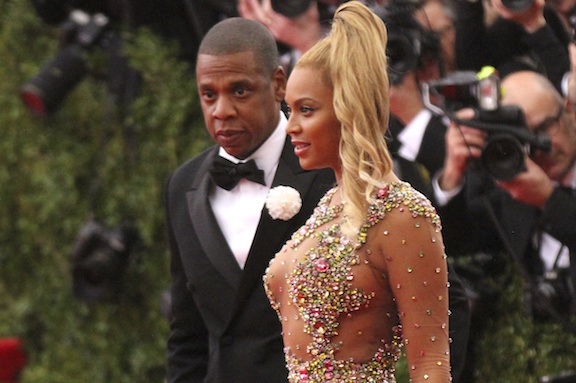 Beyoncé And JAY-Z's Twins' Names Revealed, You'll Never Guess Their Adorable Names
Beyoncé And Jay-Z Bring The Twins Home!
Kim Kardashian and Kanye West Have Hired A Surrogate To Carry Their Third Child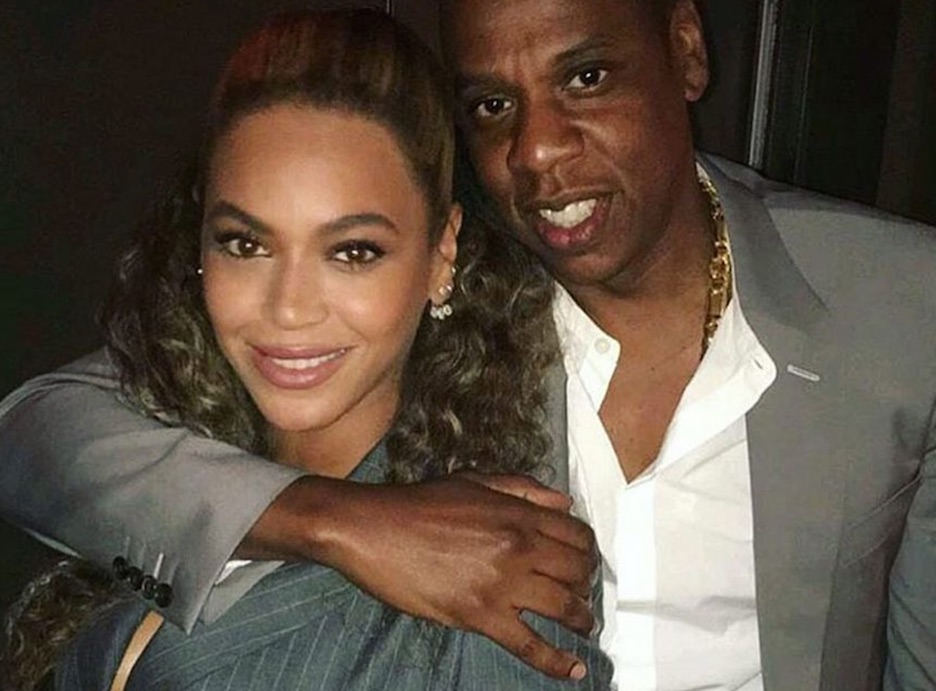 Beyoncé and Jay Z Welcome Twins, Here's What We Know So Far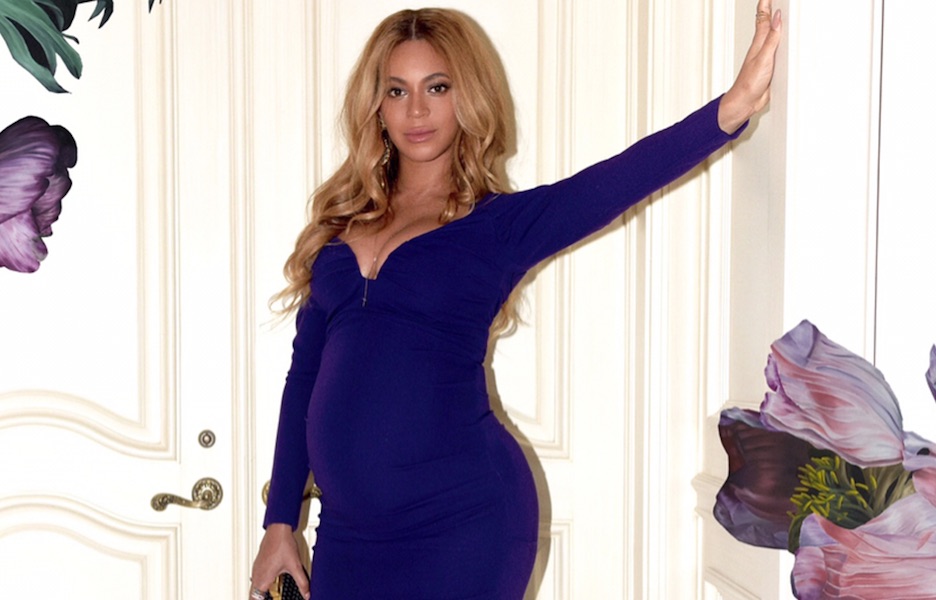 Did Beyoncé Already Give Birth To The Twins? She Might Have According To These Clues.
Ciara's Lost How Much Weight In One Month After Giving Birth?
George and Amal Clooney Welcome Twins, You Have To See Their Adorable Names!
This Is How George and Amal Clooney Are Getting Ready For The Twins
PHOTOS: First Celeb Baby Pics!
PHOTOS: Celebrities Flaunting Their Baby Bumps
Every Time North West And Penelope Disick Gave Us #BFFGoals
VIDEO: North West And Penelope Disick Channel Kendall And Kylie Jenner
Kylie Jenner shared a cute video of her little nieces, North West and Penelope Disick, playing make-believe during Easter. The result? North and Penelope pretending to be Kendall and Kylie...dressed as princesses, of course. https://www.instagram.com/p/BDcXKvynGlS/?taken-by=kyliejenner "Little Kylie & Kendall. This is the cutest thing ever," Kylie captioned the video. "What's your name?" a voice, which sounds like Kourtney Kardashian, asks North, to which she responds "Kylie!" "What's your name?" the voice asks Penelope and she screams "Kendall!" as she's riding around on a scooter. https://www.instagram.com/p/BDeftzdk1oE/?taken-by=kourtneykardash We just can't get enough of these two! Don't miss the first photo of Ivanka Trump's new baby and the secret to Kylie Jenner's perfect pout! [Photo: Instagram]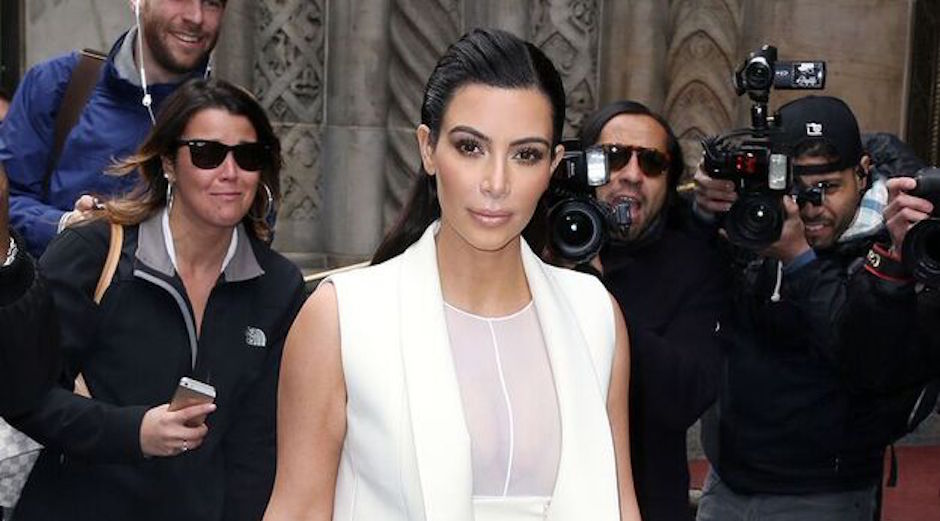 PHOTO: Kim Kardashian Shares The First Photo Of Saint West
Ahhh, the time has finally arrived! Kim Kardashian made fans very happy this morning when she posted a picture of Saint West. She posted the adorable picture on her app and website. "Today is my dad's birthday. I know there's nothing more in the world he would have wanted than to meet his grandchildren. So I wanted to share this pic of Saint with you all," she captioned the picture of Saint peacefully sleeping. [Photo: Kim Kardashian West] He is SO cute and looks just like his big sister North. We can't wait to see more of little Saint! Don't miss Taylor Swift's heartfelt donation to Kesha and see Dianna Agron's new hair color! [Photo: Splash News]
23 Celebrities Who Had A Baby With Their Co-Star
Kim Kardashian And Kanye West Name Their Son Saint West!
On Saturday, December 5 Kim Kardashian and Kanye West welcomed their baby boy into the world. Since his birth, the couple has remained quiet and haven't posted any pictures or updates...until now. Kimye just announced (through Kim's website) their new son's name is Saint West! https://twitter.com/KimKardashian/status/673958513165533185 Although various sources were claiming his middle name would be Robert, after Kim's father, it doesn't seem like Saint has a middle name at all. Now we just have to wait for the first pictures to be revealed! Do you like the name Saint West?! Don't miss the prettiest and most festive holiday cards and the best smart watches for kids! [Photo: Splash News]
Kim Kardashian Welcomes Her Baby Boy!
Kim Kardashian and Kanye West welcomed their son today, December 5. Kardashian's original due date was slated for Christmas day, although there was speculation she was going to get induced on Thanksgiving day. https://twitter.com/KimKardashian/status/673173786036957184 "Kim Kardashian West and Kanye West welcomed the arrival of their son this morning," it states on her website. "Mother and son are doing well." No word on the baby's name yet, but rest assured it won't be another direction. Kardashian posted this picture earlier, captioning it "Ready whenever you are lol." https://twitter.com/KimKardashian/status/672992894014263296 Congrats! Don't miss Sofia Vergara discussing her wedding with Ellen DeGeneres and Kourtney Kardashian and Scott Disick are back together! [Photo: Splash News]
Kim Kardashian Is Reportedly Changing Her Baby's Due Date
We all know Kim Kardashian hates being pregnant, so maybe that's the reason behind her wanting to change her baby's due date. Kim's baby was originally due on Christmas day (reportedly) but now sources are telling Us Weekly that has all changed. Apparently, the reality star is planning to be induced around Thanksgiving day! "Kim's doctors want to get the baby out early because of her medical history," the source told Us Weekly. Well, if that's the case this wouldn't be the first time. Kim delivered North West five weeks early because her blood pressure spiked. This time around, an ultrasound showed excess fluid in her placenta, which is a sign of gestational diabetes. Whenever she does give birth, Kim will reportedly wear designer duds. According to Hollywood Life, she wants to wear a custom-made Balmain cape (duh) and Versace sandals. So much for a hospital gown! When discussing her pregnancy with Ryan Seacrest in an interview earlier this month, the reality star said, "I'm so over it... I am beyond over it." She's been pretty vocal about not enjoying pregnancy. She's experienced a 52-pound weight gain, swollen feet and heartburn. Kim told E! News, "I just don't think pregnancy and me really agree with each other," she told E! News. Don't miss everything you need to know about Adele's new album and enter for your chance to win a $1,000 shopping spree at J Brand! [Photo: Splash News]
Kim Kardashian Reveals A Potential Name For Her Baby Boy
Kim Kardashian appeared on The Ellen DeGeneres Show and revealed a potential baby name for her son! The world is dying to figure out if the couple will go in another direction...literally. Kardashian has ruled out the possibility of naming the baby South and admits she just wants to "roll her eyes" every time she hears it. However, Ellen DeGeneres suggested a list of names and she revealed she really likes one name, in particular, which is Easton. She said, "I don't think my husband likes that name, but I do like it." Watch the video below to watch her light up when she says the potential baby name. [youtube]https://www.youtube.com/watch?v=0MOtxhQf0Rg[/youtube] I won't lie...I'm totally diggin' the name. If you aren't into the name Easton, a source close to Kimye said Kanye West is highly considering the name Nazareth. "Kanye's had his heart set on naming their song Nazareth. He loves the name!" said the insider to HollywoodLife. "It's the childhood home of Kanye's savior, Jesus. In Israel, the city is ancient and historical, and he loves the fact that it is the epitome of spirituality and holiness." Don't miss how to dress like the royal family for Halloween and shop Kendall Jenner's awesome gold sneakers! [Photo: Splash News]
Carrie Underwood Welcomes Her First Child!
Congratulations are in order for Carrie Underwood, who just announced the birth of her baby boy, her first with husband, hockey player Mike Fisher! Carrie took to Twitter to make the announcement earlier this morning, and just wait until you see how cute (and totally normal) her baby's name is... Isaiah Michael Fisher! It's just so cute and wonderful, and not at all stress-inducing compared to the endless quest to discover the name of Ryan Reynolds and Blake Lively's baby. But I digress. I can only imagine that Carrie's baby will have the voice of a country superstar and the missing teeth of a professional hockey player. Here's hoping he grows out of the latter. See her tweet here! Tiny hands and tiny feet...God has blessed us with an amazing gift! Isaiah Michael Fisher - born February 27. pic.twitter.com/Rxq9HUmS7W — Carrie Underwood (@carrieunderwood) March 3, 2015 Photo via @carrieunderwood And don't forget to check out: chunky clogs for spring, 7 things brides forget to do at the wedding ceremony and the best hair removal products [Photo: Splash News]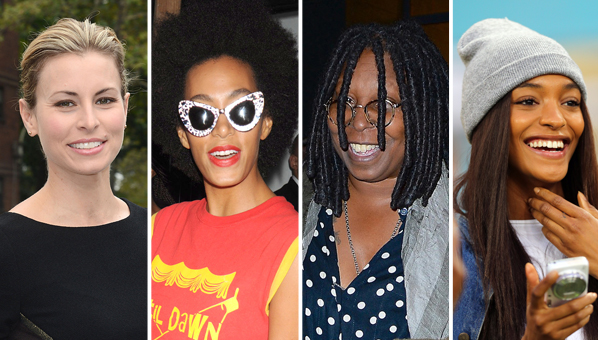 SLIDESHOW: 20 Celebrities Who Were Teen Moms
The cast of MTV's Teen Mom aren't the only famous women who became parents as teenagers. There are plenty of proud celebrity mamas who got pregnant while most of us were taking our SAT's... or in some cases, applying to high school. We couldn't imagine having to take care of another person at that time--we could barely take care of ourselves! Seriously, hats off to these ladies. It's not easy raising a child, especially when you might still legally be one. But whether these women got pregnant in the limelight, or worked through single motherhood to make their big break later, each managed to make a success out of what isn't an ideal situation for a young girl. Click through for 19 celebrities who were mothers before they were 20--a few might surprise you! Don't forget to check out: this range of Fountain of Youth products, 9 facts about it-girl Lupita Nyong'o, and how to look good even when it's 0 degrees outside. [Images: Splash]