Meghan Markle Wore PANTS For Her Second Royal Outing!
Meghan Markle and Prince Harry just made their second official royal outing as an engaged couple (HAND-IN-HAND at that--be still my heart). The couple visited Reprezent Radio in Brixton this morning, "to see their work supporting young people through creative training in radio and broadcasting," according to the official Twitter handle Kensington Palace. Not only were the couple showing some adorable PDA (which has become their signature), but Markle turned heads *again* for her fashion choices. The princess-to-be chose black Burberry trousers--not the traditional skirt or dress you often see on royal women for these events. Not only were pants favored at the Golden Globes red carpet this Sunday, but now they're taking over royal engagements, too. Next stop--proms and weddings near you. One can only hope! And here's the rest of the breakdown on her head-to-toe look: Always killing the coat game, Meghan chose a grey coat from Canadian brand Smythe for the event. The 'Brando' coat is a favorite of Meghan's--she owns it in other colors. Unfortunately, her exact shade is sold out in camel/grey at sites like Shopbop and Revolve. Some news sites are reporting that the style sold out in an hour upon Meghan wearing it this AM! Sold out: Smythe Brando coat in Camel ($795) She also wore a crew neck black sweater with bell sleeves from UK store Marks & Spencer from the brand Autographic, that appears to still be in stock in a few select sizes. Unfortunately, it does not appear to ship to the U.S., however. The Brits get everything good! Still in stock in the U.K.: Autograph Wool Blend Round Neck Bell Sleeve Jumper ($60). Once inside the event, Meghan removed her coat to reveal that she topped off her sweaters and trouser look with a chic thin belt, as well as some lovely delicate jewelry such as a single bangle on her right arm. https://twitter.com/KensingtonRoyal/status/950748618033647617 She completed the look outside with a slate grey scarf. And--want some drama?--there are conflicting reports about who makes her scarf. Some sites are reporting that it's from Jigsaw (the company Kate Middleton used to work for after St. Andrews) while other sites are saying it's this sold-out scarf from Sentaler: Low in stock: Sentaler New Royal Baby Alpaca Classic Wrap Sand Grey ($320) We know Meghan and her stylist Jessica Mulroney are huge fans of Sentalar--so this is a toss up.We'll keep you updated on that! She also wore pointy toe black pumps--always a good choice with wide leg trousers. She chose the Jay pump from designer Sarah Flint--which FOR NOW is still in stock and available in several sizes: Sarah Flint Jay pump ($395) So--there you have it, another day, another flawless look for the princess to be! Which item she wore today was a favorite of yours? Leave a comment below! READ MORE: You Would NEVER Guess Which Brand Makes Meghan Markle's Christmas Dress
You Would NEVER Guess Which Brand Makes Meghan Markle's Christmas Dress
We already told you about the head-to-toe neutral ensemble Meghan Markle wore on Christmas Day for Church and lunch with the queen--but we missed the most important part: what dress Meghan wore for the occasion! Well--fashion alert--you will be SHOCKED to discover that Meghan's choice for the important holiday was actually a brand that you can get in pretty much any mall in the USA. Yes, that's right--while she chose a few international, bespoke and/or pre-order pieces as of late (AKA, ones you CANNOT get your hands on) for engagement events, she actually chose something that *was available online and in-stores for the Christmas Day festivities. What was it? It was none other than Club Monaco! I know right?! Who would have thought that this accessible (and affordable!) brand would have been the future princess' brand of choice for this incredibly formal affair, but it was. Rather than opting for a designer like her soon-to-be royal family members (Kate Middleton wore Miu Miu) Meghan chose an under-$300 velvet dress from Club Monaco. So pretty! READ MORE: Where To Buy Meghan Markle's Christmas Camel Coat And Boots (Before They Sell Out!) The brand just revealed via Instagram that Meghan was in fact wearing their Tay dress in Dark Cherry: https://www.instagram.com/p/BdSouz0A9bY/?taken-by=clubmonaco "A very short-term #fbf to Christmas Day when we got a peek at the lovely @meghanmarkle wearing our velvet Tay dress to visit the royal family," the brand wrote on a post that has since garnered almost 5,000 likes. It was a bit hard to tell what dress the former actress and activist had chosen for the event, because only a sliver of the dress peaked out from underneath her Sentaler camel coat. But here is the confirmed dress she wore in all its burgundy glory: Unfortunately, her Club Monaco Tay dress in Dark Cherry ($298) is now out of stock--but here are some other picks from the brand that we think she should totally wear next: Club Monaco Wioletta Dress ($99, down from $198.50) Club Monaco Mariney Dress ($149, down from $198.50) And here's a look-alike of her velvet cherry Christmas Day dress from another great etailer Shoptiques: Shoptiques Burgundy Velvet Dress ($65)
Where To Buy Meghan Markle's Christmas Camel Coat And Boots (Before They Sell Out!)
Meghan Markle's style tour continues, this week's stop is the Christmas Day church services she attended with the rest of the royal brood--in our opinion, looking chic AF. Meghan and her stylist Jessica Mulroney chose a belted camel coat, over-the-knee boots, Chloe bag and traditional ornate hat for the service. Crowds waited for hours for a glimpse of the future princess at the Church of St. Mary Magdalene for the yearly Christmas service. Thankfully, Meghan did not disappoint--not only did she dutifully waive to fans and show immense grace under pressure (so many royal family members AND fans!), but she also chose a traditional yet fashion-forward look for the day. We love it! Arm-in-arm with her groom to be, Meghan also appeared in tandem with the other royal couple Prince William and Kate Middleton (have you seen the two of them curtsying at the same time? It's a real treat). Now, back to the outfit--here's everything you need to know about what Meghan wore on Christmas day (plus, links to buy everything, just in case you have an extra $10K laying around...): Her coat: The piece de resistance of her Christmas day outfit was this belted baby alpaca wool camel coat from Canadian brand Sentaler. (Now, you might be wondering at this point why California born-and-raised (and soon to be British!) Markle would wear *so many* Canadian brands. The answer goes back to that BFF and stylist we referenced earlier, Jessica Mulroney. Jessica's father-in-law happens to be the former Prime Minister of Canada. So, there you have it. Mulroney and Markle (sounds like a buddy cop duo) chose this luxurious wide collar, fit and flare camel coat from the CA brand, which is still available (unlike everything else Markle wears). Actually, this particular coat is available for pre-order. Those hoping to get their hands on one will have to wait a little bit longer--the coat ships in March 2018, according to the website: This Sentaler Long Wide Collar Wrap Coat in Camel ($1,295) is available for pre-order. The item ships March 2018. Her boots:  Meghan is a fan of Stuart Weitzman when it comes to her footwear. She's worn the American shoe designer before--but on Christmas she chose the bestselling Hiline boots to wear. The stretch-calf over-the-knee boots feature super-soft goatskin-leather and chunky block heels. Sometimes royal footwear can be a bit of a snooze-fest (think neutral kitten heel pumps--yawn!) so we love how fashion-forward this choice is. She's a total fashion girl! We want them *so badly*. Stuart Weitzman Hiline Over the Knee Boot ($798) Her bag: Last but not lease is her GORGEOUS designer handbag from Chloé. The 'Pixie' bag is a light-brown suede and textured-leather mixed media bag in 'Caramel' color. Made in Italy, the circular bag is just enough room to hold Meghan's cell phone, keys and compact. We especially love the gold finishes-- the studs and hammered top handles. Perfection! Chloe Pixie suede and textured-leather shoulder bag ($1,490) So, there you have it--Meghan's head-to-toe Christmas day look! Let us know in the comments section below--would YOU spend $10,000 on this outfit to meet the queen (if you had the scratch). We're dying to know! READ MORE: Where To Buy Meghan Markle's White Coat From Her Engagement Announcement (Before It Sells Out!)
Meghan Markle's Black Over-The-Knee Boots Are Almost Completely Sold Out Days After Appearance
The fashion-forward slouchy over-the-knee boots Meghan Markle wore at her first royal appearance since getting engaged have (unsurprisingly) almost completely sold out! Just days after Meghan and fiancee Prince Harry stepped out in Nottingham for World's AIDS Day, her Kurt Geiger London 'Violet' boots have gone the retail version of viral: The "Meghan Markle Effect" is very much real--her black slouchy boots have sold out in almost every size in black (the color Meghan wore) as well as the similar grey shade. Cue the alarms! https://twitter.com/KensingtonRoyal/status/936561517826314242 Unfortunately, you couldn't really see them beneath her mid-length khaki skirt during the Nottingham appearance, above. As you can tell from the clip Tweeted out by the Kensington Palace Official Twitter Account, Meghan took time to meet the throngs of adoring fans that showed up to greet her and Harry at the event. Despite the boots not being on display at the event, they are a thing of beauty: Originally sold at Kurt Geiger online, as well asBritish staples Selfridges, John Lewis and Debenhams, these black suede boots have a gorgeous dramatic slouchy silhouette, an on-trend cone heel (at a reasonable height of 3.3 inches!), a burgundy liner and a generous ankle and calf circumference so pretty much anyone can wear them! Gorgeous. The stock is dwindling--FAST!--at all places, however. The KG KURT GEIGER VIOLET boots in black ($295) are still available in size 4 on the Kurt Geiger US commerce site. They have pretty much every size of the grey. If they're not available in your size, the company recommends calling their customer care team at +44 (0) 207 781 7480 to join the waiting list. Also, they are still available at Selfridges in grey in three sizes. The equally stunning (and still in stock!) KG KURT GEIGER VIOLET boots in grey ($295). Harrods has a silver metallic pair that is perfect for the holidays! They retail for a bit more than the basic black--this festive pair will set you back $320. We're having deja vu all over again from last week when every outfit, coat, dress, handbag, etc., she donned was impossible to find online! First, we were SOL to find that both her white coat from Line as well as her green dress from Parosh that she wore for her engagement announcement were no longer available online. Rats! To boot, the Mackage navy coat she wore for the same Nottingham appearance seems to be completely gone as well (not to mention that her handbag sold out in minutes!). Now footwear fanatics are freaking out about her incredibly cool, slouchy, over-the-knee boots.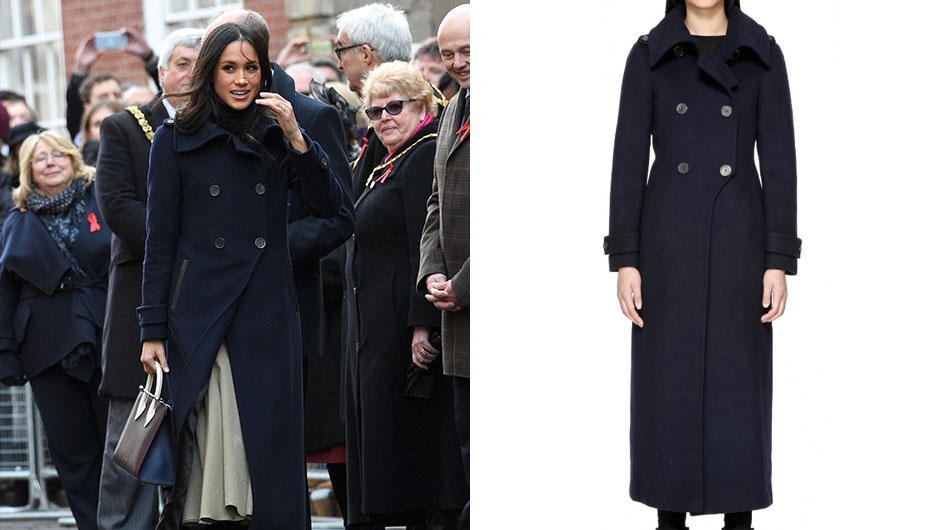 We Found Meghan Markle's Navy Coat For $100! Plus, The Rest Of Her Nottingham Look.
Call it the Meghan Markle effect! Just days after the news of her engagement to Prince Harry broke (and her white wool coat went viral), the future princess is causing another fashion frenzy. Meghan made her first official visit in Nottingham, England today to raise awareness for World's AIDS Day, and of course what she would wear for the event was on everyone's radar. The world was watching as the American beauty completed the first of many royal duties with Harry by her side. So--what was her outfit of choice? The former actress did not disappoint, opting for a stunning double-breasted navy coat from Canadian brand Mackage (she sure does love herself some Canadian fashion!). Here's news of the appearing from the Kensington Palace Twitter: https://twitter.com/KensingtonRoyal/status/936559049440747520 She looked totally polished and put-together in the pricey Mackage 'Elodie' Navy Wool Coat ($790). It isn't the first time she's worn it (she's getting her money's worth!). Like Kate Middleton, Meghan believes in re-wearing items (especially outerwear and shoes!) and has previously been spotted in this coat at the airport in Toronto. The coat has a pronounced collar, is a maxi length (almost full length--it falls right above the ankles), and is made of cashmere wool blend. The silhouette is semi-fitted, which shows off Meghan's enviable shape. It's double breasted, with shoulder epaulettes and buttoned cuffs. What a gorgeous, elegant coat befit a princess! The jacket opened a bit to reveal a mid-length A-line khaki skirt and black boots. Inside the HIV/AIDS event, Meghan took off her jacket to reveal the modest ensemble underneath. Very tasteful! Here's a close-up of Meghan's stunning navy, military-inspired outerwear: Sadly, her *exact* coat has sold out and is no longer available from the brand. Too bad! The website simply reads, "This item is currently not available." No word yet from a rep for Mackage whether they will re-stock this popular item! Since everyone and their mother wants to get Meghan's look today, this look-alike coat from British brand Topshop is "trending" according to the Topshop website (!):   The Topshop website has identified this double-breasted navy "Slouch" coat that looks exactly like the one Meghan Markle wore this morning in Nottingham as a "Trending Product." Wow! Not only is Meghan's exact Mackage coat sold out, but cheaper look alikes are going fast, too! This Topshop Double Breasted Slouch Coat ($140) is not as tailored as the Mackage version, and is missing some key details like the arm cuffs and epaulettes, but it will accomplish the overall look for any Meghan Markle-wannabe. We think it's a great substitution. But hurry--if you want one you should act fast! They're sure to sell out immediately. BONUS: this is the exact bag she wore to the event. Unsurprisingly, her bag is also out of stock. A rep from the brand told us that the bag "sold out very quickly," but fear not-- it will be re-stocked shortly. Coming back soon: Meghan Markle's sold out The Strathberry Midi Tote ($675). Simply sign up to receive an email update when the bag is back in stock!
What Is Chrissy Teigen Wearing?! She's Practically Naked!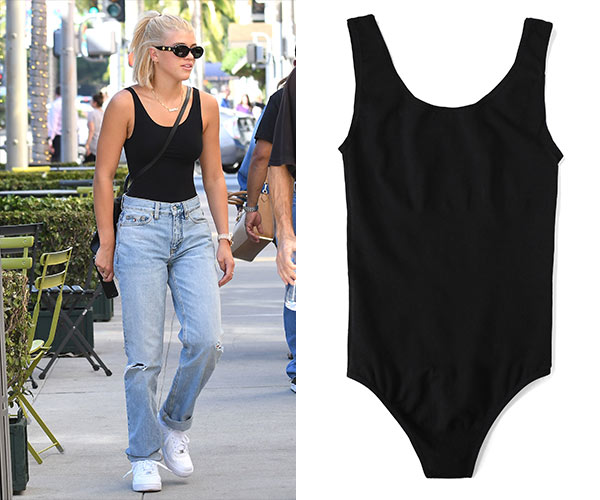 So Cheap! Stars Love These Finds For $50 Or Less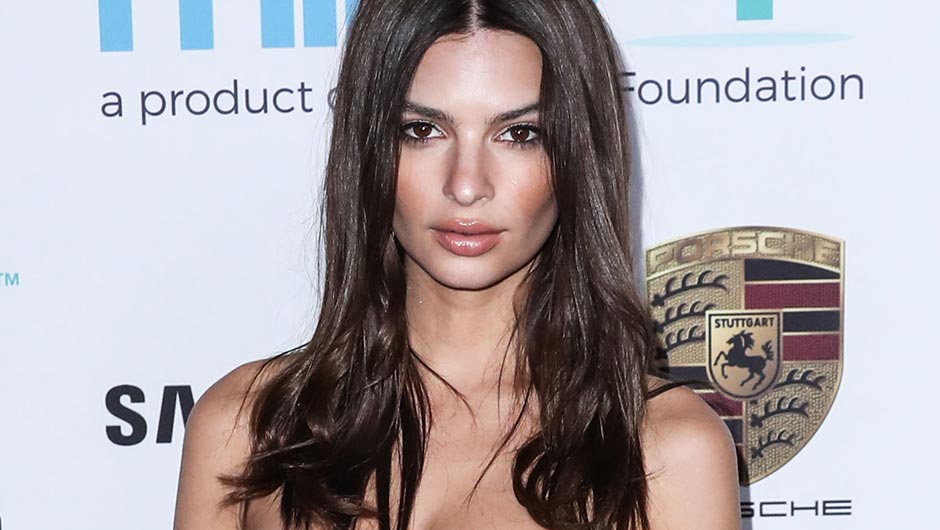 What Is Emily Ratajowski Wearing? She's Practically Naked!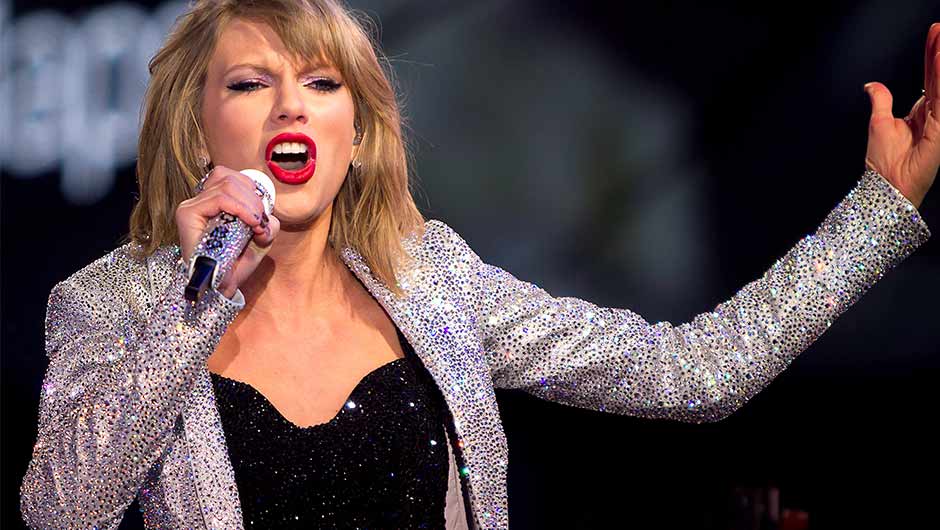 What Is Taylor Swift Wearing? She's Practically Naked!
Um, Did Jennifer Aniston Not Realize Her Top Was Completely See-Through?
Meghan Markle's Favorite Flats Are So Chic They'll Make You Feel Like A Royal
You HAVE To See Michelle Obama Dressed Up As Beyoncé From The 'Formation' Video
Did Gigi Hadid Really Not Realize That Her Outfit Was Completely See-Thru?
Did Kim Kardashian Really Not Realize That Her Underwear Is Showing?
OMG! Did These Celebs Really Not Realize That Their Flies Were Open?
OMG! Did Kourtney Kardashian Really Not Realize That Her Outfit Was Completely See-Thru?
11 Celebs Who Love To Pose Nude On Instagram — And We Can't Blame 'Em!
Kim Kardashian's Boobs Have Gotten HUGE, And We Love It!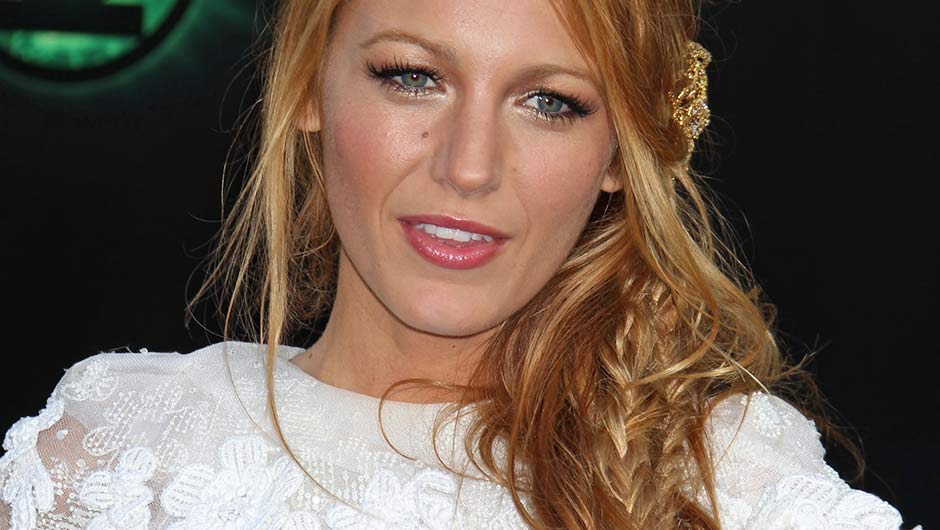 OMG! Did Blake Lively Really Not Realize That Her Outfit Was Completely See-Thru?
7 Times Celebs With Big Boobs Didn't Feel Like Wearing Bras & Were Still Total #FashionGoals
Here's How To DIY A Gigi and Bella Hadid Halloween Costume
Name a more powerful (and good looking) dynamic sister duo than Gigi and Bella Hadid, we dare you. From landing spreads in almost every major mag to stealing the show at New York Fashion Week, these genetically-blessed siblings have accomplished a lot more than their average 20 and 22-year-old counterparts. If you're not a celebrity junkie and you've somehow managed to avoid encountering any news on the Hadids, A.K.A. the new Kardashian family, here's a quick recap. One of their first claims to fame was appearing on The Real Housewives of Beverly Hills with their mom, Yolanda. Now, they're huge names in the fashion industry and have landed themselves the notorious title of "it-girls." Woah. They've also made their marks on the celebrity dating scene—Bella used to date rapper The Weeknd, and Gigi is currently dating former One Direction singer Zayn Malik. These gals pretty much have it all, which makes them the perfect alter egos for Halloween. We rounded up all the DIY essentials to channel your inner style queen and grab a friend for Bella and Gigi Hadid Halloween costumes. First, decide which sister you want to dress as. Their mom describes Gigi as the blonde girl next door, and Bella as an edgy brunette. Choose wisely. For either of their costumes, it wouldn't be complete without a little Tommy Hilfiger action. Gigi actually has her own Tommy line, and is set to design another two collections in the future, so you obviously need to show that you're a true Tommy Girl in your Halloween outfit. Naturally, in true Hadid sister style, your Tommy Hilfiger top of choice should be of some sort of cropped variation. Not all of us can boast having chiseled cores like Bella and Gigi, so if you feel uncomfortable wearing a midriff-baring top, no worries. Pair it with super high waisted jeans or just tuck a regular length Tommy tee into your pants. Tommy Hilfiger Crop Top ($25) Here's an excuse to buy new jeans! The Hadid sisters are active wearers of ripped, high-waisted boyfriend style denim. Even though the modeling mavens have legs for days and the rest of us mere mortals have average-length stems, high waisted jeans give you the illusion of taller legs. Bella wears all-black more often, so look for darker jeans if she's your costume inspiration. Boyfriend Low Ripped Jeans ($39.99) What better way to show off your newly discovered longer legs than with sleek black booties? When they're not on the runway, both Bella and Gigi top off their street style looks with some elevated leather kicks. Opening Ceremony Livv Leather Bootie ($99.99) Even indoors in late October, you still need a pair of sunnies to block out the paparazzi, duh. The Hadid sisters frequently sport round shades, because they're super in right now, so this cheap pair can do the trick. H&M Round Sunglasses ($9.99) Since both Bella and Hadid are photo-taking extraordinares (as referenced by their combined 49+ million combined Instagram followers), use a selfie case as a prop for the finishing touch on your DIY costume. You can look and act the part with the Allure x Case-Mate light up selfie case to snap pictures in style. For more DIY 2017 Halloween costumes, check out a Wonder Woman costume, an Eleven from Stranger Things costume, and a Belle from Beauty and the Beast costume. [Photo: Splash]
What Is Pippa Middleton Wearing? She's Practically Naked!
7 Celebs With Big Boobs Who Aren't Afraid To Wear See-Thru Outfits
Did Bella Hadid Really Not Realize That Her Outfit Was Completely See-Thru?
Did Beyoncé Really Not Realize That Her Outfit Was Completely See-Thru?
What Is Rihanna Wearing? She's Practically Naked!
Kendall Jenner Just Cut Her Hair SO Short & We Hardly Recognize Her!
5 Times Celebs With Big Boobs Wore Shirts As Dresses And Were Total #FashionGoals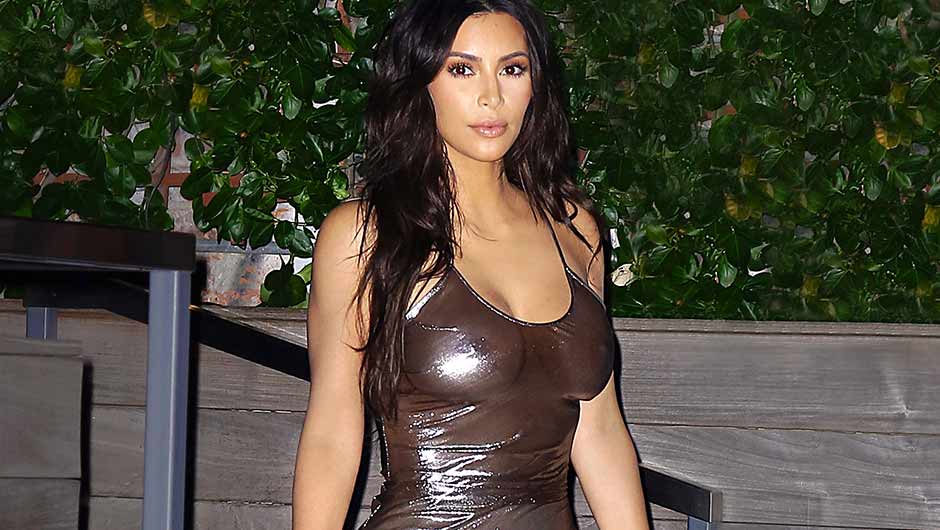 Did Kim Kardashian Really Not Realize That Her Outfit Was Completely See-Thru?
Did Rihanna Really Not Realize That Her Dress Was Completely See-Thru?
Did Kylie Jenner Really Not Realize That Her Outfit Was Completely See-Thru?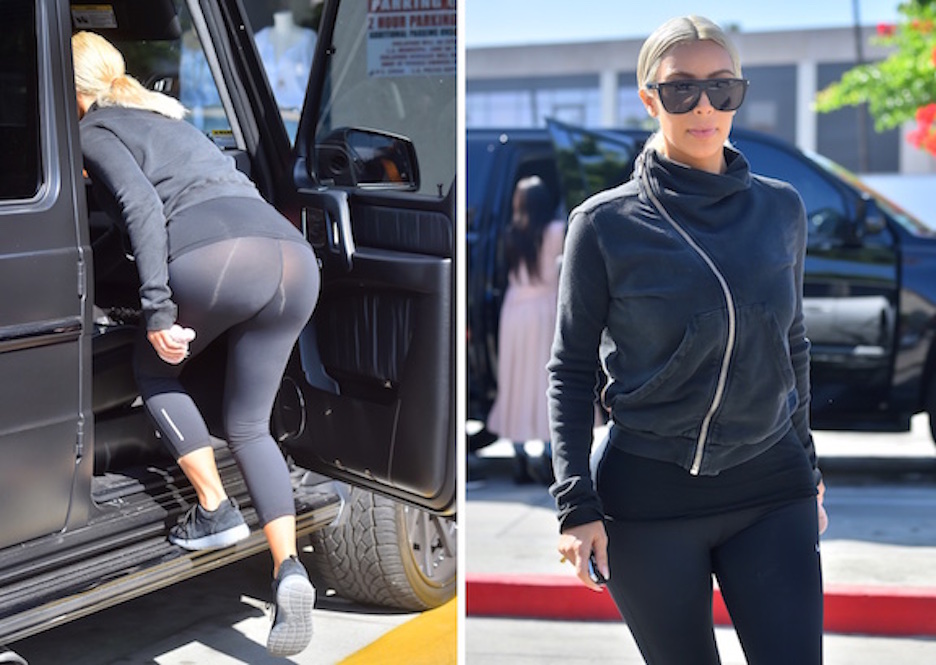 Did These Celebs Really Not Realize Their Gym Outfits Were Completely See-Thru?
What Is Bella Thorne Wearing? She's Practically Naked!
Did Rihanna Really Not Realize That Her Outfit Was Completely See-Thru?
4 Times Celebs With Big Boobs Wore See-Thru Tops And Were Total #FashionGoals
What Is Sofia Vergara Wearing? She's Practically Naked!
Did These Celebrities Really Not Realize That Their Pasties Were Showing?
Mariah Carey Is Getting Some Serious Hate For Her Latest Instagram Post
What Is Nicole Kidman Wearing? She's Practically Naked!
Did These Celebs Really Not Realize They Completely Forgot To Wear Underwear?
Did These Celebs Really Not Realize They Forgot A Bra?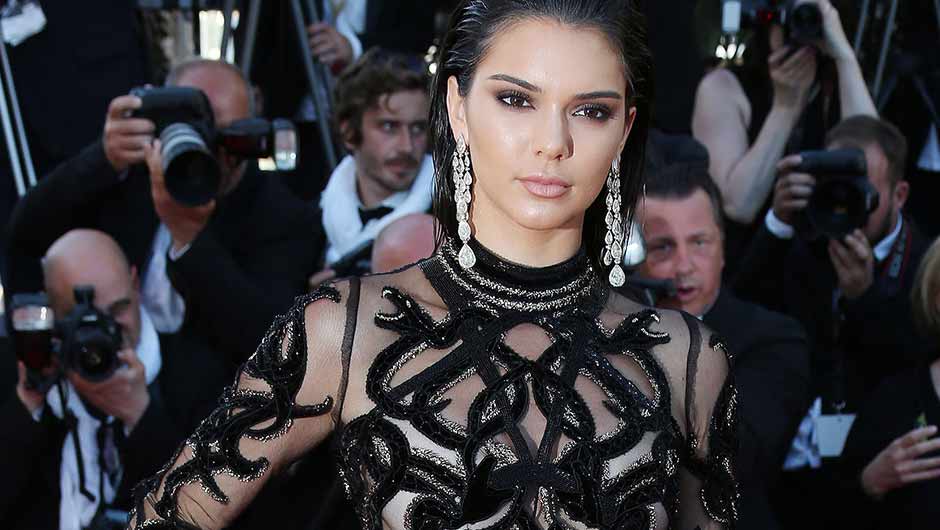 Did These Celebrities Really Not Realize Their Red Carpet Looks Were Completely See-Through?
Jennifer Lopez And Alex Rodriguez Just Did Something Major & We're Freaking Out!
Did These Celebrities Really Not Realize Their Outfits Were Completely See-Through?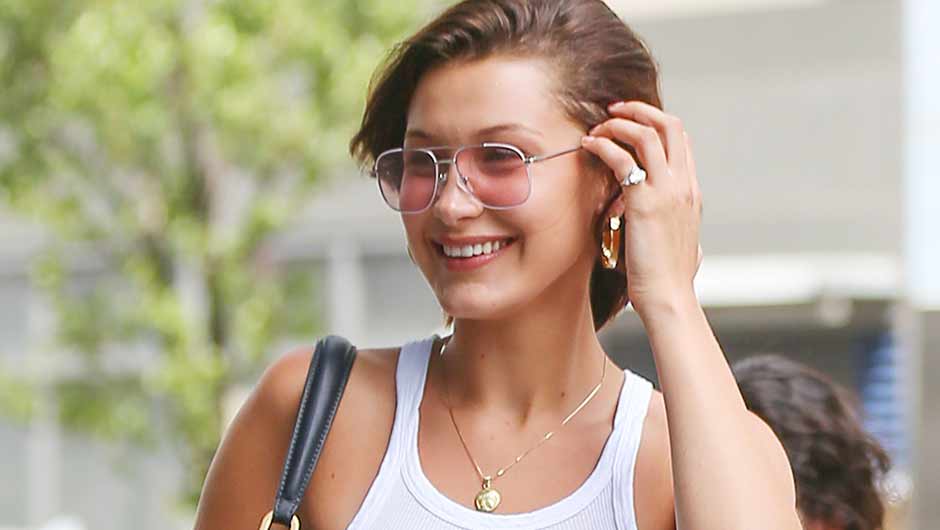 Bella Hadid Just Took The Canadian Tuxedo Trend To Sexy New Levels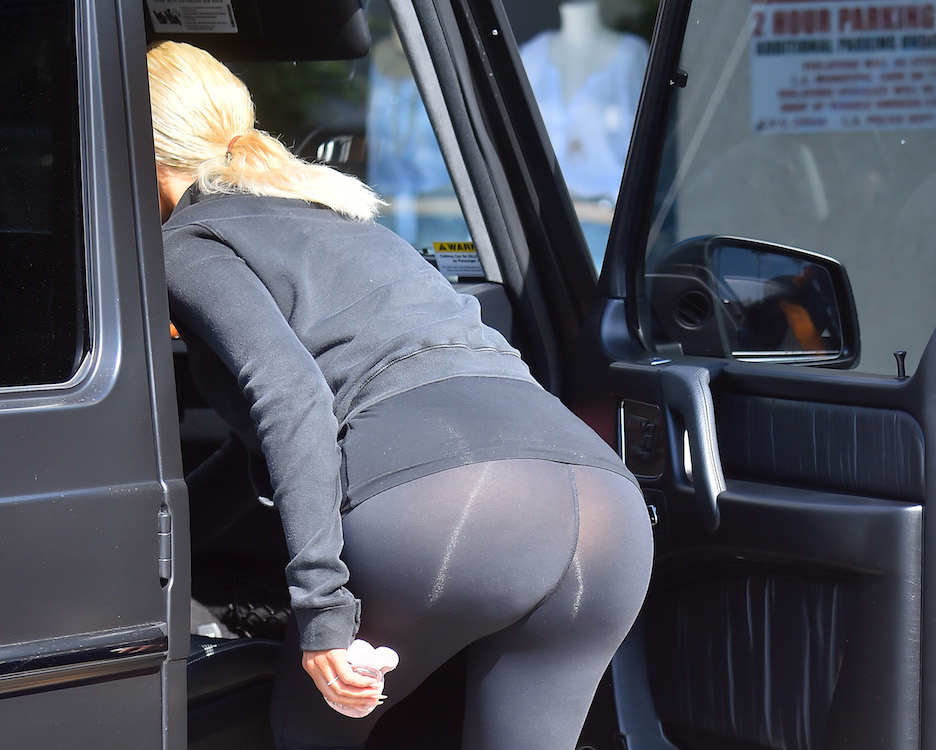 Did These Celebs Really Not Realize Their Leggings Were Completely See-Thru?
Oprah Debuts A New Look At The Disney D23 Expo (We Hardly Even Recognized Her!)
Did These Celebs Really Not Realize Their Bikinis Were Completely See-Thru?
Did These Celebrities Really Forget To Wear A Bra?
Sarah Jessica Parker Just Chopped All Of Her Hair, And We Don't Know How To Feel About It