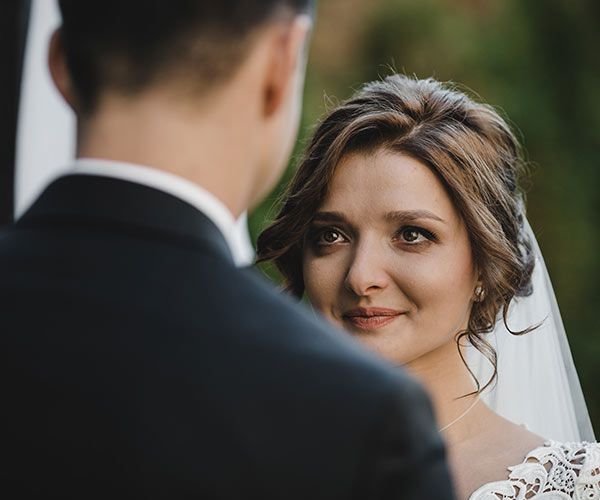 5 Mistakes Brides Always Make When Planning Their Vows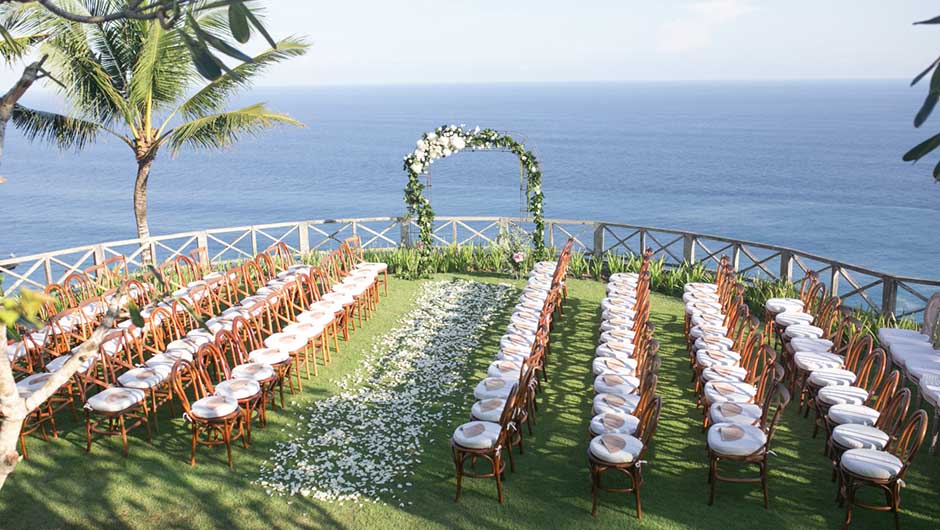 7 Mistakes Brides Make When Planning The Ceremony
Dress Your Aisle With Sweet Floral Accents Like Petals, Pom-Poms, And More
Getting down to the details of the ceremony? Aisle decor is something to think about now. Whether you're having an outdoor wedding ceremony or simply want to incorporate in the fresh feel of spring or the blooms of summer, these floral aisle decorations will create the perfect ambiance: (more…)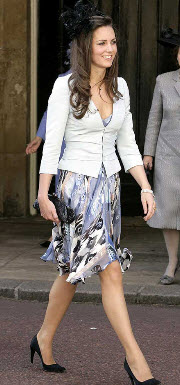 Kate Middleton's Eco-Friendly Wedding Plans, Plus How To Go Green On A Commoner's Budget
Royal wedding watchers are abuzz about Kate Middleton's choice of an organic and fair-trade wedding cake, and considering that their guest list will likely top 1,000 people, that's a lot of free-range eggs and unrefined everything. Luckily, there are smaller scale ways to go green for your wedding - remember, you don't have to go nuts and choose recycled or vegan everything to make your special day kinder to the Earth. Try these simple, eco-friendly choices instead: To get things started, consider the Destination Wedding save the date cards from Paper Culture ($149 for 100). Not only are these supercute cards printed on post-consumer recycled paper (meaning no new trees get cut down), the company also plants a tree in your honor when you place an order. How sweet (and green) is that? For centerpieces, order your flowers from Organic Bouquet and save tons of money while using seriously gorgeous flowers, like a dozen chartreuse roses ($49.95). Upgrade to two dozen ($69.95 total), place them in a few square vases per table and you have simple, chic design for way less than a typical wedding centerpiece. If your wedding has a vineyard or country feel, use these Reclaimed Slate Cheese Boards ($48) at your cocktail hour to identify cheeses and create an effortlessly elegant feel. Plus you can keep them afterwards for all your dinner parties as a married couple. While we're on the topic of vineyards (and dinner parties), let's talk wine. You're serving it anyway, so why not make it artisanal, organically grown wine? Try a trio of bottles from the Eco Wine Club ($39.99) - red, white and sparkling - and choose which to serve (maybe even vegan!) with your duet entree, even if said entree happens to be a meat-fest. If you'd rather not use flowers on tables at all, consider using an abundance of these perfect Pure Beeswax Candles (1.99 each). They could be used as placecard favors, or you could group several of them on each table, creating a simple but ethereal glow for your reception or cocktail hour. If you've always dreamed of being showered with rice or paper confetti, choose Plantable Seed Confetti ($19.99 for 350 pieces) and after you're showered with love, they can be planted in a pot, a garden or just left in an outdoor space and wildflowers will bloom. Worried your guests melt in the summer heat at your ceremony? Score a great deal on these Chinese Sandalwood Fans ($1.99 each) and set one on each chair for an eco, pretty wedding day detail guests can take home with them. Since you can choose the ribbon color, you could even have your maids carry these down the aisle in lieu of flowers! Take your pick ladies, turns out it is easy being green - even princesses are doing it. And don't hate - imagine having to do seating arrangements for 1,000. We have it way better. For more of the best tips and shopping, follow BRIDEfinds on Twitter and be sure to shop our guides and our sales and deals on all things bridal.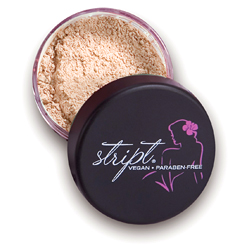 Vegan Makeup That's Friendlier To Animals Than Hayden Panettiere
It's not easy being vegan—even when it comes to cosmetics. For makeup to be truly vegan, the product not only can't be tested on animals, but also mustn't include any ingredients derived from an animal source—including animal byproducts. Yet, some "animal-friendly" makeup brands claim to be vegan, but a quick check on their ingredient panel shows otherwise. The good news is vegan makeup lines do exist, and a few major brands offer vegan cosmetics. Here are four of our faves: 1. Stript Peek-a-Boo Mineral Veil ($25) Stript Make-up's Peek-a-Boo Mineral Veil can be used either alone or to set makeup. It makes my skin appear as though I'm being viewed through a soft-focus lens. Which on some days is very, very necessary. 2. vonNatur Eye Colour Natural Minerals ($16) Every time a little pot of certified-vegan vonNatur Eye Colour Natural Minerals comes across my office desk, I do a little dance. The pigment is rich with underlying tones that aren't your usual fare. Plus, the color wears long, won't crease, and can be extremely intense if you wet your brush. 3. Beauty Without Cruelty Lip Gloss ($39) Beauty Without Cruelty's Lip Gloss doesn't go on too hair-caught-in-your-gloss thick, gives lips a soft, subtle touch of shimmer, and reminds me of another favorite twist pen that I heart (Stila Lip Glaze)—but with vegan contents. 4. Urban Decay 24/7 Glide-On Eye Pencil ($11.50) I just want to give Urban Decay a big hug for its honesty. The company clearly states it's "animal-friendly" but that not all products are vegan. It does produce more than a handful of vegan products, though, and I'm currently penciling in the 24/7 Glide-On Eye Pencil  in Electric on my lower lash line. For some eco-friendly picks, check out our earth-loving shopping and cleaning guides.
Deal Of The Day: Up To 70% Off Eye-Catching Jewelry From Shopbop
As we reported last week, Shopbop just redesigned their site, so the go-to for a myriad of designer clothing and accessories is now even more accessible.  It's easy to celebrate with a few new pretty accessories that also happen to be deeply discounted. This of-the-moment long necklace from Gara Danielle ($62 from $207) will pop against a neutral-colored top. A fringe bracelet like this Shopbop exclusive gets attention and looks really good dressed up or down ($118 from $168). This Dannijo chain necklace is a fashionable statement piece that's still totally adult ($174 from $348). More Sales & Deals: Martin + Osa: Save an additional 30% off sale items 7 For All Mankind:  Sign up at the site and save 20% off your first purchase Queen Bee Girls:  Save 30% off swim
Freebie Friday: Win A Beauty Basket Full Of Kiss, ModelCo, & Dashing Diva
What: A $100 basket of beauty products from Kiss, ModelCo and Dashing Diva, including: ModelCo Skin Drink Airbrush Moisturizer ModelCo Lip Lights in Indian Summer Kiss Manicure Salon Kit Kiss Pedicure Salon Kit Kiss Everlasting French Nails Kiss Everlasting French Toenails Dashing Diva Polish in Summer Fling Why: These beauty accessories will keep you hydrated, glossy, and perfectly pedicured for the rest of the summer. We're particularly fond of the lip gloss, which has a built-in mirror and lights so you can touch up anywhere, and the manicure kit, because it's exceedingly packable for vacations (if you're checking your bags). How: In honor of the fabulous nail products in this prize, we want to know what nail color you're wearing right now. Pale pink? Bright blue? French? Comment below to enter. 1. Post a comment about what polish color you're wearing this summer. 2. You must supply us with a valid email address and sign up for the SheFinds newsletter. 3. The contest starts now and entries must be date stamped by our server no later than Friday, August 7th, 2009 at 11:59 AM Eastern Time to be eligible. 4. One winner will be selected during a random drawing and will be announced in the August 11th SheFinds newsletter. The winner must reply via email as instructed in the newsletter to claim the prize. 5. No prize substitutions. 6. You must be 18 years old or older to enter and a resident of the USA. 7. No purchase necessary. 8. Void where prohibited. 9. Click here for the full rules.
Beauty Find: The Doctor Is In
What: MDSkincare Alpha Beta Daily Face Peel Why: You read that right, this chemical peel is made for daily use. After two weeks, my skin looked healthier and glowed. Now before you get all she's-25-and-knows-nothing-about-my-skin issues on me, my 30-something friend says it has changed her life. MDSkincare says the miracle ingredient is genistein a natural plant estrogen found in soy that stimulates the skin, promotes collagen growth and improves overall appearance. Whatever it is, we're loving it. Price: $75 Feel like you've seen this before? You have, in: Harpar's Bazaar, InTouch, Lucky and Allure. I also recommend using the All-in-One Cleansing Foam.. It's gentle enough to wipe away mascara but also takes off a day's worth of city grime. It also busts up black heads and minimizes pores. What more could you ask your cleanser to do? Price: $36 Find both: mdskincare.com
Sponsored Post: TGIF
document.write('');
Trend Alert: Headcase
Photo:First View and New York Metro. From left: Vera Wang, Marc by Marc Jacobs, Thakoon, Marc Jacobs, Ralph Lauren Handbags and headbands and hats, oh my! They're the do-everything accessories you can't live without this fall. A new hat will jazz up last season's jacket, add a little variety to the daily ponytail routine, or hide a bad hair day. Remember, a little trend goes a long way. Layering is hot right now, but it doesn't mean you should pile on every fall trend at once, especially if you pick something attention-getting. Sure, you can wear a sharp chapeau while carrying a crocodile bag, but make sure one doesn't cancel out the other. Try the trends: A top seller at eLuxury is the Marc Jacobs Bow Hat (178.00) in grey, plaid, and tweed. No wonder, it's the perfect topper to any autumn ensemble. But no need to spend that much, there's a perfect knock-off Bow Hat for $22.50 at dELiA*s.com. You'll also find an adorably feminine , web exclusive Bow Beret. FredFlare.com has a fetching houndstooth cap for only $15.00. The black and white checks are a signature look this season found on everything from trenches to ballet flats. Banana Republic has great keep-you-warm options like this tweed bucket hat with leather trim.
Think Pink: Ride the Pink Pony
What: Ralph Lauren's Short-sleeved Cashmere Sweater Why: Pink and black are a classic couple and nobody pairs them better than Ralph. This short-sleeved hooded cashmere sweater is perfect for layering (and we all know that's hot this season) and the kangaroo pocket and drawstring hood keep its fresh. This is a must-have for weekend chic. A portion of the profits from all Pink Pony products benefit the Pink Pony Fund for Cancer Care and Prevention. Price: $298 Get yours: polo.com
Beauty Find: Say Yes! Yes! Yes! to Nude Lips
What: Nars Lip Gloss Orgasm Why: You heard it from the makeup mavens over at Beauty Addict first: pale lips are officially "In." And if the always-cherry-lipped Scarlett Johansson can ditch the pin-up pout for a few moments, you know the look's headed for the trend list. So really, it's no shocker that 150,000 savvy shoppers over at Sephora.com dubbed this sheer, skin-toned gloss the Best of 2006. Layer the pigment-dense gloss over your favorite 'stick to tone it down a notch, or, better yet, slick it on otherwise-naked lips for just a hint of tint. Set off your muted pout with smoky eyes and a subtle, peachy blush. For optimal pleasure pick up the Nars Multiple Orgasm Set. (Nars Orgasm blush is also a "Best Of" winner, so you know it's a sure thing.) Price: $23 Get NARS at: Sephora.com
SheFinds News: Kohl's & Vera Wed (in Business)
Target has Isaac (and GO), K-Mart has Martha, Stella does Adidas, TopShop's getting Kate Moss, and Kohl's has Vera. Beginning in Fall 2007, Very Vera by Vera Wang will land in all 750 Kohl's stores. The collection, which will include women's sportswear, handbags, intimate apparel, jewelry, footwear, and linens will be among the highest-priced items Kohl's has to offer. Wang told reporters she decided branch out into Everywoman territory because she was "troubled" that not everyone could afford her designer pieces. "We have been quite elitist in terms of price points," she said. No kidding — a Wang wedding gown can cost upwards of $10,000. We're just SO glad Vera Wang's not selling out. Shop Wang's pricier Lavender Label at Bergdorf Goodman. And will someone please let us know when Zac Posen's Old Navy collection launches?
Beauty Find: Smooth Operator
What: Suave Professionals Sleek Smoothing Cream Why: Are you familiar with the blow drying five-minute rule? That is, five minutes after you blow dry, your placid water-like hair suddenly looks like a choppy, wavy mess? Short on time in the morning (i.e. no flat irons for me), I applied Suave's Sleek Smoothing Cream before blow drying. My hair behaved all day, and I just smoothed in another dollop to refresh my 'do before heading out for the night. If only my day went as smoothly… Price: $1.79 on CLEARANCE Find it: drugstore.com Deals: Enter the drugstore.com Chic in the City Sweepstakes for a chance to win a $10,000 trip to New York. Click for details. Ends 10-31-06. Free Shipping on orders of $25.00 or more! New Customers Only. See site for details. Find out more about the best styling products for your hair type, whether you have dry hair, frizzy, curly hair, or damaged hair- SheFinds has got your head covered.
Think Pink: Kisses and Makeup Awareness
October is Breast Cancer Awareness month and it sets the benchmark when it comes to raising public awareness through product specific initiatives. Retailers join research bringing feel-good to the market. SheFinds will bring you ways to shop for a cause all month long. What: Clinique Colour Surge Butter Shine Lipstick Why: This is a pink that cares — about breast cancer research and your pucker. "In the Pink" delivers the shine of a gloss with the comfort and staying power of a lipstick. It has a creamy, rich feeling that drenches your lips in moisture and lush color. It moisturizes, looks great and gives back — what more could you want from a lipstick? When you order it online (rather than grabbing one at the makeup counter) it comes in a tres elegant silver case. Price: $14 ($10 goes to the Breast Cancer Research Foundation) Get yours: clinique.com
Beauty Find: Big Bars O?Soap
What: Provence Sante Big Bars My boyfriend has a term for some of my more, well, smelly beauty products: chemical warfare. But after I shower with the linden bar, he can't stop raving about how much he loves the scent. And I quote, "Dang, that stinks good!" The linden soap has been The Happy Soul's #1 fragrance since the company started in 1999. It has a pure vegetable base and is triple-milled (it's a refining thing) in the French style. It also lasts for months even with daily use, truly earning its big name. Price: $17.50 Get yours: thehappysoul.com
A Find: Smoking Hot Black Patent Platforms
These shoes look a lot like the pair of Christian Louboutin's that Mary Kate and Ashley Olsen have been sporting around Hollywood. These sexy patent leather cork Garbo platform shoes from oh...DEER! make you a whopping 4" taller on a cork platform. They have a hint of red under the heel for contrast- a direct rip-off of Louboutin, but we won't tell. The best part? They are more comfortable then the average 4" pair of stilettos. You can walk around in these shoes for 2 hours without hurting your feet. These shoes would look great with a babydoll dress at one of your red-carpet-worthy events (upcoming holiday party season) or with great fitting jeans and a a cute black top for a night out on the town. Price: $103.95 Get Yours: oh...DEER! Garbo Black Patent Leather Cork Pumps at shoebuy.com. Deal Alert!
Deal Alert: Columbus Day Deals
Sephora.com has Allure's latest "Best of Beauty" products. SmartBargains.com- New Designer Shoes Store is Up to 70% off Retail prices. The macys.com Columbus Day Sale! Save 10-50% through TODAY October 9th + Jewelry sale with Free Shipping on jewelry & watch orders over $150. Save up to 50%off on sweet sexy & sassy sleepwear with the figleaves.com Columbus Day Sale. offer ends October 9th...Shop Now Enter the drugstore.com Chic in the City Sweepstakes for a chance to win a $10,000 trip to New York. Click for details. Ends 10-31-06! Limited time offer Free Shipping on any non-prescription Beauty.com order. Buy any two items from the Tarte fall collection and get a free Mona Lisa eye pencil($18 value) at Beauty.com. BLUEFLY- ONE DAY ONLY: An Extra 15% off Denim!
SheFinds News: Emmy's Tea Party
Emmy Rossum of Phantom of the Opera fame and recently named Youth AIDS Ambassador hosted a fete for Lipton's new Pyramid Teas. Not your standard tea party, the venue was wall-to-wall well-dressed New York scenesters, models, and socialites sipping on tasty cocktails made with Lipton's fruity new brews housed in fashionable pyramid shaped tea bags. GENART presented six up and comers who had designed stunning creations for each flavor: Green, Red, White, and Bavarian Berry tea. Models posed in mini tableaus placed around the party. Derek Lam Silk Georgette One-Shoulder Dress at eLuxury.com I brought my friend Becky along, she's a HUGE Tori Spelling fan and the mommy-to-be was in attendance with her actor-husband Dean Mc Dermott along with Karolina Kurkova, Miss Universe, Miss Teen USA. We didn't get to play our usual game of "Who's a Fashion Don't" because everyone was so en vogue but we did enjoy plenty of ISLAND MANGO MAR-TEA-NIS. Green Tea Cosmos fueled our all-nighter at the after-party at Marquee. Note: Even if the event requires hot heels, it doesn't mean you have to dance in them for five hours. Ouch. Becky and her very pregnant hero Tori Spelling in what we think is Marie Marie. Jessica Ciarla's red silk dress aims to capture the sensuality of Lipton's Red Tea with Harvest Strawberry & Passionfruit. Bavarian Wildberry is a black tea, Gustavo Cadile's velvet gown and crisp fall scene epitomized the tea with bits of dried berries. Designed by Marie Marie, this cooly elegant black gown was inspired by Lipton's Black Pearl tea. Find other Marie Marie creations at girlshop.com.
As Seen in the New York Times: Chip & Pepper Jean — No More Backside Flash
What: Chip & Pepper Stella Jean What the NY Times writer said: "The twin brothers behind the denim design team Chip & Pepper have hatched this season's sartorial brainstorm: the Stella jean. The five-pocket Stella is the top-selling women's jean at Fred Segal and Lisa Kline in Los Angeles, and for good reason: its ingenious asymmetrical cut — a 7½-inch rise in the front and an 11½-inch rise in the back — allows low-rise lovers to keep their pants up when they sit down and eliminates ignominious incidences of coccyx-flashing. Stella comes in a straight-leg or boot cut and in two blue washes. The denim also contains a bit of figure-flattering stretch to extend the magic a little more." Get a pair: Chip & Pepper Stella is available at azaleasf.com for $143. Special deal for SheFinds readers: Get 15% off through 10/31/06 with coupon code sf15vip on Chip & Pepper purchases. The Chip & Pepper Stella in Oak is also available at CoutureCandy for $145. Find Denim for YOUR Body Type in the SheFinds Denim Guide.
SheFinds Solutions: Hair Repair
No more bad hair days! Solve your hair crises with our guide to the dry, damaged, frizzy, and flat locks that can wreck your day. Hot oil therapy is a tried and true method of repairing hair. Arbre de Vie's Shea Hot Oil Treatment is all-natural and very effective. Use it every other week and soon you'll have fabulous locks. Hamadi's shea hair mask is perfect for dry, damaged hair. It's also an easy process - put it on while your hair is still dry, then wait 30 minutes before washing. Sitting in the sunlight gives even better results. Find it at CocosShoppe.com. For extra dry, damaged, chemically-treated hair, you need Honey Olive Soy Protein Vitamin Ultra Hydrating Conditioning Treatment. Just as the name suggests, use this when your hair is in great need of pampering. It works miracles for $15 at Mia Simone's Boutique.
Sponsored Post: Just In at Figleaves
Just in: Scrumptious lingerie in purple, plum and aubergine. What: Purple is the new pink. This fall, designers opted for this stronger, more vibrant color choice. It began on the red carpet for the Emmy's and trickled down to lingerie where we discover this universally flattering hue in both fanciful lace pieces and more traditional cotton examples. Great Find: Thanks to its penchant for delicate lace, pretty patterns and flattering cuts, French brand Princesse Tam Tam is a perennial favorite among those in the know. Fashion editors are fawning over the Cocotte range in Sultan Blue, including this babydoll style camisole with a lace trim ($58). Pair it with a lace panty for a romantic evening in or wear it with jeans and accessorize for a night on the town. Deal Alert: Shop fall trends at figleaves.com now through September 30th and get $10 off your next order of $100 or more!
Discover New Designers: Erica Burns Designs
"Sky's the Limit" pair, to an industry event. (Actually a "tea party" hosted by Emmy Rossum celebrating Lipton's new Pyramid teas. She was wearing Derek Lam but that's another post.) Getting a compliment in this crowd is a feat. And I'm almost positive that the compliments on my earrings were genuine, but in this biz one can never rest on her heels.
Beauty Find: Refreshingly Pretty Perfume
What: Anna Sui Secret Wish Why: While I was on vacation in Florida, my friend, who has excellent taste, mentioned that the Anna Sui perfumes are quite lovely. We sampled one her latest scents, Secret Wish to see if her new perfume matched my friend's high standards, and we were happy with the results. Secret Wish is refreshing – it's almost sweet and fruity while retaining a crisp overall scent. For your consideration: unlike some other, overwhelmingly strong scents, this one is quite light and clean; an extra spritz to your normal perfume application could turn you into a custom perfumer. Price: $24.70 1 oz Find it: The best online deal on Anna Sui Secret Wish is at fragrancenet.com.
Hair Week: SheFinds Solution
Problem: Washing your hair every day is damaging it. Whether your problem is dry hair or an oily scalp that must be washed every day, daily shampooing does more harm than good. Solution: Conditioner Washing. It's a technique mainly suggested for those with curly hair, so I asked curly experts Michelle Breyer and Gretchen Heber (of NaturallyCurly.com) to explain this interesting concept: "Shampooing, especially with detergent shampoos, can really dry out the hair. Shampoo no more than once a week using a low- or no-sulfate shampoo. On the other days, conditioner wash. That means using a conditioner and your fingers to remove buildup from the scalp. It is a misconception that lather is what really cleans - it is the water and the action of the fingers that really cleanses the hair. By conditioner washing, you cleanse the hair without drying it out." A great solution! Michelle and Gretchen suggest Oyin Honey Hemp and DevaChan One Condition. But, for everyday conditioner washing, I like to use slightly less expensive (yet still good and effective) products. My favorite: Dove Intense Moisturizing Conditioner is perfect for dry hair and moisturizes the scalp, too. There's a Dove Conditioner for every hair type and they only cost $4, so pick which one matches your needs and wash away. No more bad hair days! Solve your hair crises with our guide to the dry, damaged, frizzy, and flat locks that can wreck your day.
Hair Week: Shampoos for Dry Hair
One reason hair gets dry is harsh shampoos. Your strands don't stand a chance if you start out with harmful cleansers. A great shampoo for pampering your hair is Silk and Shine from Bath and Body by Tracy. It's hypoallergenic, suffused with jojoba oil, and even helps eliminate dandruff. $6.50. John Masters Organics Zinc and Sage Shampoo is specially designed to replenish dry hair and maintain a healthy balance of oils It also uses Zinc to regulate the scalp and eliminate dry, flaky skin. $20 @ b-glowing.com. Finally, there's my favorite: Mia Simone's Groumet Soap and Shampoo bars are handmade with natural ingredients that benefit both dry hair and dry skin. I love that this bar is an all-in-one cleanser for body and hair; it's convenient for home and travel and works really well. $12. No more bad hair days! Solve your hair crises with our guide to the dry, damaged, frizzy, and flat locks that can wreck your day.
Hair Week: Conditioners for Curly Hair
Curly hair is often dry, so most conditioners made specifically for this type emphasize moisture. Hydration keeps curls from turning into frizz and stops breakage. If you have kinky hair, the best conditioners I've found are Oyin Honey Hemp and Curls Coconut Sublime Moisture Max Conditioner. I like Oyin the best because it's handmade with natural ingredients, smells wonderful, and makes my hair so, so soft. The Curls conditioner is really wonderful and effective, too, and costs a little less. For other curly types, I bow to the curl experts at DevaChan. Not only is the DevaCurl One Condition one of the best conditioners for dry curls, it also comes formulated specifically for blondes, brunettes, and those with extra dry/damaged hair. I also love the B'Leave In conditioner for keeping locks hydrated on the days between washings. No more bad hair days! Solve your hair crises with our guide to the dry, damaged, frizzy, and flat locks that can wreck your day.
Think Pink: The Laundress
What: Pink Dry Bag Why: No one likes leaking cosmetics in their luggage. This dry bag is just right for transporting makeup, shampoo, medication, etc. in you checked baggage. Plastic zip bags (although required for carry-on toiletries) can rip when stabbed by the pointed corner of a toothpaste tube, and most travel cases are too small for the big stuff. This 12 x 12 inch bag is big enough to hold full-sized products, and the no-nonsense design (one big pocket) eliminates the need to be organized. Just put everything in. It's canvas outside, for durability, with a washable waterproof lining. In October the Laundress is donating 20% of proceeds from this bag, to the Y-Me Breast Cancer Organization. Price: Dry Bag $40 Find It: thelaundress.com
Footwear Find: Hot Stamps
It's no newsflash: boots are utterly necessary for making it fashionably through winter. Reason enough to splurge on a pair you love. Skip the suede and boring brown or black leather – or don't skip them – just upgrade with a reptile-stamped print. And Hollywould's croc-stamped pairs are wildly classy. Better yet, you can choose between a (my weakness) and a classic high heel – the antidote to this season's hard-to-dress-up platform look. Reptile boots and shoes are like that leopard-print cardigan. Paired with a simple outfit, like this season's head-to-toe black, they're the perfect touch. But don't overdo it. Stick with a monochromatic look or basic wrap dress and let your boots be the feature of your ensemble. Get Yours: $698.95 for the (where shipping and returns are FREE) or get the heel for $745 at IloveHollywould.com
Beauty Find: Cocktail in a Jar
What: Melon Daiquiri Body Souffle Why: For my birthday, I was recently given a container of Philosophy Melon Daiquiri Body Souffle. The yummy scent and creamy texture turned my birthday treat into a nice treat for my skin! Rich with anti-oxidants, this lotion is as good for your skin as it smells! Ever feel like escaping your office, but can't leave your desk? I suggest you keep one of these lotions near at hand, slather on in times of need, and let the fresh melon scent take you away! You may not be able to drink a melon martini at work, but at least you can enjoy daiquiris in a whole new way. Price: $15.00 Find it: at Sephora.com
Hair Week: Shampoos for Curly Hair
We've already warned you about the damage shampoos with Sodium Lauryl Sulfate do to your hair. This is especially true for those with dry curls. Curlicious Curl Cleansing Cream, my favorite wash, is heaven in the shower. Though the lather is mild and takes a bit of getting used to, the smell is so wonderful and the results are even better: soft, hydrated hair. $13 @ Curls.biz. The Oyin Grand Poo Bar is glycerin-based, so yields a good lather (I can't help myself). It's the perfect shampoo to take on a trip. $7 @ CurlMart. DevaChan's DevaCurl No-Poo is completely lather-free and designed specifically for curly/frizzy locks. They also have Low-Poo that lathers a little bit. The best part is that you can find No- and Low-Poo in their DevaBlonde, DevaBrown, and DevaCare (extra moisturizing) lines. Everyone is covered. $13 - $16 @ CurlMart. No more bad hair days! Find the solution to your hair issues and save on the salon bills.
A Find: Sporty Sophisticate
For a look that's more Maria Sharpova than Martina Navratilova, Ame & Lulu have a whole slew of stylish, yet functional bags available for all you sporty fashionistas. This tennis bag has a built in pocket for your racket, and this extremely sweet yoga bag has enough room for your mat, keys, and whatever else you may want to bring along. These bags are so fashion forward, you may start carrying them to brunch. Find Them: AmeandLulu.com Find more fashion forward, trendy bags that fit your lifestyle in our guide to this season's hottest handbag styles.
Think Pink: Cure That Jingle Jangle Jingle
What: Coach's pink multi-charm keyfob Why: My current keychain is a three-pound microcosm of my daily life: super-saver cards, a dead flashlight, a Sharpie Mini, a teensy lip gloss, and a wad of keys (two of which open who knows what). I say, it's time to pare down. This charm-bracelet-on-a-ring minimizes the janitor effect. The pink and white enamel boot, purse, glove, hat, heart and pink ribbon provide just enough jingle and substance to locate in the bottom of a purse. When 20 percent of all proceeds go straight to the Breast Cancer Research Foundation, the "why" is pretty much a no-brainer. Plus, who doesn't love saying keyfob? Price: $58 A great find from: Coach.com
Beauty Find: Expensive Makeup
I was at the Neiman Marcus Beauty event not too long ago and I was surprised at how many expensive foundations there were out there! Most women want results that only a makeup artist can deliver and these brands are a way to get those results. Or are they? While perusing the aisles I found at least SIX foundations that were above $50. La Prarie Cellular Radience Lifting Foundation is $225 and boasts to, "illuminate the skin, imparting a flawless, radiant complexion." For $225 it better do more than that. Sisley Paris Transmat Foundation (78.00) feels very light, provides matte coverage and protects from damaging environmental factors with the amino acids and mineral salts found in cucumber. Now you can get the anti-aging properties of the legendary Creme de La Mer in a luxurious crème foundation formula for $85. Cle Du Peau Cream Foundation retails at $105 and boasts to, "give a natural radiance & delicate, sheer finish, also offers skin care benefit that replenishes vital moisture." Whatever brand you decide to go with - know what is right for YOUR skin and for goodness sakes try before you buy! Find these luxe complexion cover-ups at neimanmarcus.com.
Hair Week: Give Your Hair a Break
This week we'll point you to shampoos, conditioners, and products that will keep your hair healthy, minimize damage and build up, and put you on the road to having the best hair imaginable. No more bad hair days! Solve your hair crises with our guide to the dry, damaged, frizzy, and flat locks that can wreck your day. Most of us have damaged our hair in some way: excessive styling, coloring, straighteners, perms. Even if you don't chemically alter your hair, you may still have damage from using shampoos containing Sodium Laurel Sulfate. The first step to fabulous hair is to wash with a clarifying shampoo. Even though clarifiers are somewhat harsh and most have SLS in them, it's necessary to get the gunk out. We suggest eco-chic Avalon Organics Lemon Clarifying, John Masters Organics Herbal Cider Clarifer, or Suave Daily Clarifying. Next, deep condition to start the repair process. Oyin's Honey Hemp or Devacurl One Condition are great choices.
Hair Week: Shampoos for Normal hair
No more bad hair days! Solve your hair crises with our guide to the dry, damaged, frizzy, and flat locks that can wreck your day. Shampooing your hair every day isn't always a good idea, especially if your shampoo contains sulfates. Not everyone can skip a day or two. These shampoo finds for normal hair are damage and sulfate-free. Nature Girl's Groovy Locks shampoo is one of my favorites for normal hair. The eco-chic will love it for the natural ingredients. Your hair will love it because you still get lather without sulfates. $32. John Masters Organics Lavender + Rosemary Shampoo is another with natural ingredients as the base. It doesn't move through the hair the same as a sulfate shampoo and doesn't lather up as much, but leaves the hair feeling really good and clean. $16 @ b-glowing.com. Cake Beauty's Satin Sugar is an ingenious solution. It's a powder infused with botanicals that you fluff into your hair to absorb oil. It'll leave you feeling fresh and smelling great. $18.
Deal Alert: Smart Shoes
Based on a survey of more than 1,300 women, smart-shopping site SmartBargains.com found that 36% of women would give up chocolate for a great pair of shoes, and 22% would sacrifice sex. Wow. We don't have to give up anything to land some fabulous footwear. With shoes from 35 to 50% off retail value, SmartBargains.com is taking all the guilt out of our favorite guilty pleasure. These adorable Kate Spade Slingbacks are $150, 90 bucks less than department store retail. And as if that's not enough, the site is giving away a free pair of shoes every day through the end of October. Bonus Deal: 12% off for New Customers- Ends 10-3-06
Fashion Find: Keeping It Simple
What: I've been totally enamored with Audrey Hepburn since I was a little girl and I've always loved the movie "Funny Face" which made being a beatnik look every bit as fun and glamorous as being a model. I will always think of her at her most beautiful when she was so simply attired in her tight yet modest beat garb. Gap is bringing back the simple chic of black by introducing the The Audrey Hepburn? twill cropped pant. Though I feel a tad bit conflicted when I watch the late, great actress leap and bound through Gap commercials years after her death, I am very excited that this woman who was a style icon some 50 years ago still has a legendary status in the fashion world. And unlike other looks that have surfaced in the recent rise of fashions that celebrate old Hollywood, Audrey's look is sexy without the over the top feminine details like stop sign red, glossy lips, and peep toe heels. Just take the simple pair of cropped pants, add a turtleneck and you've got a look that is easy, comfortable, and incredibly charming. Price: $48.00
Trend Alert: Call of the Wild
Contrary to popular belief, the right to rock animal prints is not reserved only for hookers, bad 80's throwbacks and Cruella DeVil. Jane of the Jungle is fabulous this fall—from accessories, to apparel, and footwear. Follow your fierce, animal instinct. Animal prints are a status symbol, think Upper East Side socialite, just beware of going too far into the wild. Prints bring glaring attention to themselves. So do the public a favor, and keep your stripes, spots and skins on your classier assets and far away from your bigger ones. The BCBGirls 'Mika' Pump in leopard have a sock cushion insole for comfort when walking the concrete jungle. London Sole Ballet Flats in animal prints were a fave a Fashion Week. The Robert Rodriguez Bubble Dress combines the big belt trend and the bubble with a classic silhouette and the animal print, a winner in the fall trend department. Gwen Stefani knows about walking on the wild side. Her L.A.M.B. line is full of printed pieces. L.A.M.B. hooded blazer at Nordstrom.com Ibisco Cotton Velvet Zebra Capelet down to $49.99 from $280 at SmartBargains.com AK Ann Klein's watch is faux fun. The Xhilaration® Animal Hobo is only $19.99, a trendy cheap thrill.
A Find: Upgrade to First-Class
What: Kate Spade's new Lisbon luggage collection Why: Now that it's pretty much a given that you'll have to check your bags on every flight you take, it's the perfect time to upgrade your luggage to something more worthy of the cosmopolitan jetsetter you are. Stand out from all the standard-issue black rollers with this chic collection inspired by the old-world-meets-modern-culture charm of Portugal. The large rolling suitcase, wheeled carry-on, triangular duffel, and duchess duffel come in smart black with poppy red trim or stylish chocolate with a punch of Kelly green. Whether you're business-tripping or jetting off on an exotic vacay, you'll never be more happy at the prospect of living out of a suitcase for awhile. Price: From $295 to $795 Find the collection at: KateSpade.com Get good travel tips and click to learn how to pack light from the SheFinds editors.
SheFinds News: What would YOU do for 52 designer hand bags?
Wait, don't answer that. We don't really want to know. But we do want you to check out the handbag contest sponsored by Cocktails by Jenn, the ready-to-drink martini company that makes sure an appletini is always at hand. All you have to do is submit the best Words of Wisdom you've ever given to a gal pal or been lucky enough to get, and you both could win a new designer handbag each week for the rest of the year. Oh yes ladies, this is your chance to land 52 new Marc Jacobs, Guccis and Louies. Not to mention pay back that true-blue girlfriend you still owe a Cosmo. So get writing, you've only got until November 30.
Blog Round-Up: What We Found on the Web Last Week
Hooray for Friday! Today's the first crisp day in NYC -- my friend calls it "campus" weather...so see you in class at SheFinds U next week! On the Syllabus: Get in the foilage groove with a pretty falling leaf necklace from Peggy Li. (via thedailyobsession). Shop for more golden leaves in our Jewelry Guide. Um. I was told there would be no math. The Purse Blog is giving away this LV to the person who can guess the number of the M&Ms in the jar. (via fashiontribes) Got your tux for the fall formal? Not for him -- for you. (via fabsugar) History -- names, dates, events -- who cares? Which POTUS had the best hair. (via Manolo's ShoeBlogs) You know when you've been up all night writing that 35 page term paper comparing and contrasting Beowulf's Grendel's monotheistic sentiments with the philosophy of modern Christianity and then at 3:06 AM your Dell battery starts to smoke? Well...we've got a find for you. (via popgadget.net)
Local Trends: Girls in Black
Photo by Nancy Kaszerman/ZUMA Press NYMetro Liv Tyler at Prada Black beauty (shadows, lips, and nails) is appearing all over. The trend took hold this summer with even the Upper East Siders/Hamptons residers squaring off their nails and painting them the color of an angsty teen's aura. BUT just like we get snarky over the TRL-izing of our indie bands and the mass-retail appropriation of our dress code, Brooklynites from trend-central Williamsburg have earned bitching rights over the filching of our finger style. We've had dark nails since the first hipster slung on his studded belt. Some of us haven't stopped since the run on Chanel's Vamp in '94. Even if you're not obsessed with your anti-establishment status or a boy rocker (or David Beckham), you too can go dark without looking like Elvira. Tips: Just keep your nails short, preferably square, and let a manicurist do the deed unless you have steady hand. No one wants to see a "dirty" nail bed from a polish smear. And even with the best of blacks, it takes a couple coats. Follow the trend: My address is in Williamsburg and my preferred polish is Essie in Licorice. The Limited Edition Chanel Black Satin Le Vernis is completely sold out in stores and online. Find it on eBay. Buyer beware, it's selling for as much as $109 a bottle! OPI Black Satin has a more metallic finish than true black. Ok, fine. But if Katie Couric goes black, I'm gonna stop.
Beauty Find: Lip Balm From the 19th Century
The weather is changing and my lips are cracked. So if you see an abundance of balms on the blog- blame me. But I don't think there's a beauty staple more essential than a good lip balm or 12. Variety is the spice and all that... Rosebud Perfume Company has been producing Smith's Rosebud Salve since 1892. Anything with that kind of staying power belongs in your beauty bag. This light pink, lightly scented salve is most often touted as a lip gloss but its essential oil blends solve more than chapped lips. It soothes cracked skin, cuts, and scrapes. It even eases sunburn. Apply a thin layer of this wonder gloss to your eyelids for a dewy starlet glow. I've also used it to tame wild eyebrows, gloss up a matte lipstick, and (as suggested right on the retro tin) on blemishes. It was nerve-wracking to put a petroleum based product on my already oily complexion, but Rosebud Salve truly calms those "about to erupt" zits. Celebs like Gwyneth Paltrow claim not to leave home without it. You'll be hard-pressed to find a more versatile beauty bargain. $5.50 will buy you a tin that lasts for what seems like forever. Find it at beauty.com
Beauty Find: GO Bye-Bye Bad Breath
What: GoSMILE Elixir Good-For-You Breath Freshener Refillable Atomizer From the doctors who created the
A Find: Marni Does a Closet Good
I love-love this Marni jumper from yoox.com. It's hitting all my buttons while looking effortlessly chic with this fall's trends. Light flowy material, good for layering? Check. Muted colors like brown, tan and navy? Check. The only problem will be figuring out what it doesn't go with in my closet. Marni makes dressing in the morning easier. Price: $617 Find it: YOOX.COM Deal Alert: Get free shipping on ALL orders from Yoox through Sept. 25, no code required. And there are further markdowns on the spring/summer collections — up to 70 percent off! Still looking for that perfect work/wedding guest/date dress? Check out our SheFinds dress guide for style ideas.
Eco-Chic: Soy good!
What: Captivate U Soy Candles I didn't have to go back to college to grade these soy candles. A lemon chiffon scented one has effortlessly de-scented (odor-neutralized?) my kitchen, even after a boisterous Italian feast. Because they're made with soy, Captivate U's candles burn longer than paraffin-based candles and don't put chemicals or soot into the air. Ranging from the warm vanilla scents and outdoorsy sage to homey apple pie, not a nose will be left upturned in the presence of these candles. Price: Jar candles range from $3.50 to $20 Find it: captivateu.com
Fashion Week: Scanty not for Fatties
Micky Sills Scanty collection at the Metropolitan Pavilion was your run-of-the-mill pj show. The mix of model types, Ann from ANTM in the house, along with that host from Trading Spaces, demonstrated how the line can work on normal body types, as long as those Norms are wearing the flannels, not the thongs. The thong shot was reserved for the mangiest kitty of them all, who decided to crawl down the runway, butt bones severely protruding. She was purging in the bathroom on the day the " 'Catwalk' does not mean act like a cat." lecture was given in Modeling 101. Bizarre runway moves aside, the pj's themselves are that perfect mix of fun, sexy and comfortable. If Scanty had been around in the 90's, flannel might not have gotten such a reputation for despair and lumberjacks. The sponsors of this show, Mercury Milan, generously provided each audience member with a pen and some painfully strong caviar textured mints. If you were really lucky, an apologetic Flick (female PR flack) would sidle up and quiz you- on your feelings about Mercury Milan. Seriously, why would I want to go to Bryant Park when I can tromp around town to lesser known venues and get a free pen? Buy your own Scanty skivvies at figleaves.com. (Bony ass not included.)
Fashion Week: Tracy Reese Spring 2007
Rosemary Ponzo at Tracy Reese Every now and then, fashion can be fun, dropping its pretense, forgetting that it gets whole weeks named after it in style meccas around the world. I had a down-home experience stumbling into the tent on a lazy Sunday afternoon, lining up behind hundreds for Detroit native Tracy Reese. The tent was particularly peaceful as was the pre-show catwalk fanfare. Either they were pumping sedatives into the tents or everyone was just quietly nursing their wino-selves, enjoying Sunday in prep for Monday. 1:50 Something smells strangely relaxing. 2:05 Everybody slowly piles into the Promenade, is making faux friends with their neighbors and laughing. 2:15 Camera people stand idly with few celebs to hawk. 2:20 Sort-of celebs spotted! The Apprentice's Stacie J makes an appearance, along with Project Runway's Tim Gunn. And, of course, a requisite show-face from costume designer and Fashion Week staple Rosemary Ponzo. Reese's family takes most of the cameras' attention. 2:30 Bump into a Latino fashion friend and his Gucci model boyfriend. They had just done the music for Gustavo Arango and complained about how bad Reese's show music always is. "It's, like, totally thee deesigner's fault," they crooned. 2:35 Show starts. Tango music fills the air. We are all shocked at how great the music is. Reese pulled inspiration from "the pulsing tempo of Buenos Aires" for her Spring 2007 show. Dropped and ballooned waistlines flirted with asymmetrical sleeves (a widespread Oscar no-no), shapeless slips and curious colors (black + white + brown= mistake) for a collection that generally came off as 80s in all the wrong places. Lost was Reese's usual unrelenting sense of whimsy. In its place was a bit more danger, which may be a signal that she's moving in a different direction. Or maybe Tim Gunn told her to take a risk, and she just "made it work." Three cheers for the cocoa jumpsuit and "blue ghetto fairy" beaded empire dress. Muy caliente, indeed. Stacie J (and a girl who's apparently someone... with a name that sounds like "tameeka." None of the paparazzi or camera men could tell me either. Access Hollywood? Should we play Gawker's 'And Friend' game? ) Swag Bag: Got one, a triumph in itself! Best Tracy Reese swag bag in three years: A Sally Hansen nail polish, "Flame," made specially for Reese's new line; Mally Perfecting Powder; Pure Hapa Hawaiian Essential Face Serum and Travel Candle; Mark. Bohista Eau de Toilette and fabulous chandelier earrings.