11 December Collaborations You Need To Know About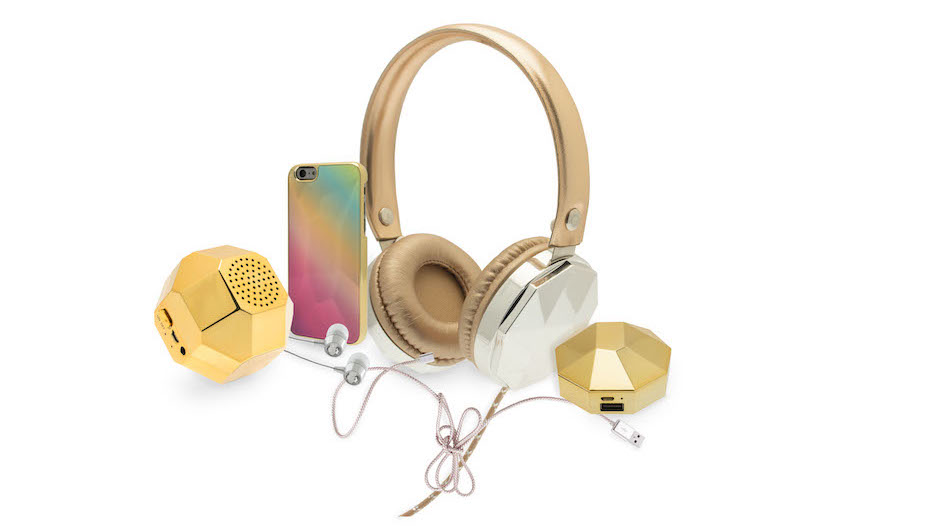 The BaubleBar x Target Collection Is Available To Buy TODAY
The BaubleBar X Olivia Palermo Holiday Collection Launched Today–Shop It NOW
BaubleBar is known for having beautiful jewelry and ah-ma-zing "Guest Bartenders" (remember Alessandra Ambrosio?!) so this holiday collaboration is no exception. BaubleBar has teamed up with fashion icon Olivia Palermo for a specially curated collection of must-have holiday pieces. Shop a few of our favorite pieces below! SHOP THE ENTIRE COLLECTION Asymmetrical Falkor Ear Crawler Set ($38) Saphira Collar Necklace ($78) Don't miss the 70s feminist shirt celebrities are bringing back and David Beckham is People's Sexiest Man Alive! [Photo: BaubleBar]
BaubleBar Is Teaming Up With Target! Get A First Look At The Collab
Everything You Need To Know About The Upcoming Pamela Love for eBay Collection
This holiday season, Pamela Love is teaming up with eBay to release an exclusive, limited edition collection. The collab will include jewelry pieces like rose gold rings, bracelets, and earrings. The best part? Each item is retailed under $75! JK, the best part is actually that all of the proceeds from this collection will benefit the CFDA's Fashion Targets Breast Cancer campaign. We can all agree that the best gifts to receive are the ones that give back. Here is a first look at one of the items in the line. This is a sketch of the Pamela Love for eBay silver feather cuff bracelet. Isn't it adorable?! Save the date for when the collection goes live on December 1, Aka Giving Tuesday! And don't forget to check out: Treat Yourself To A Pair Of Frye Boots For Under $150--Today ONLY, The Must-Have Beauty Gifts This Year: TEMPTU Air, Keith Haring x Clarisonic, More, and This 5-Minute Makeup Routine Will Make Your Mornings So Much Easier. [Photo: Pamela Love for eBay]
19 November Collaborations You Need To Know About
It's Finally Here! Shop Balmain x H&M Now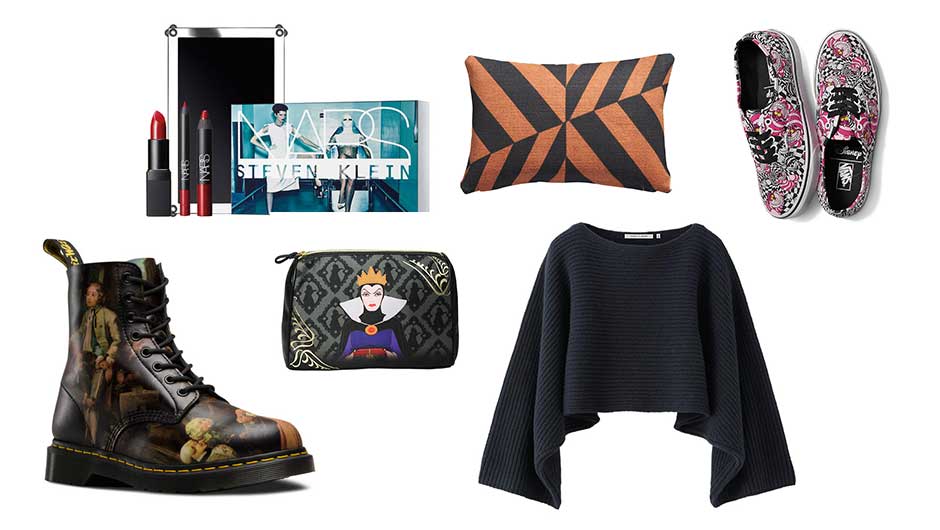 17 October Collaborations You Need To Know About
BaubleBar's First Home Decor Collection Is Here & Already Selling Out
H&M X Balmain Is Launching A Limited-Edition Fragrance
The Balmain and H&M collaboration is highly anticipated by pretty much everyone. It's getting even sweeter as the collection will now feature a limited edition fragrance! The exclusive Eau de Perfume features top notes of "tonka bean and white jasmine petals, with a woody heart of blond woods and cedar Texas." The fragrance is finished off with a combination of white musk and Australian sandalwood. Umm, yes please! H&M x Balmain fragrance will be available in selected stores worldwide on December 3 and will retail for $39.99. Don't miss 27 outfit ideas for flare jeans and here's your first look at Gwen Stefani's Urban Decay eyeshadow palette! [Photo: H&M]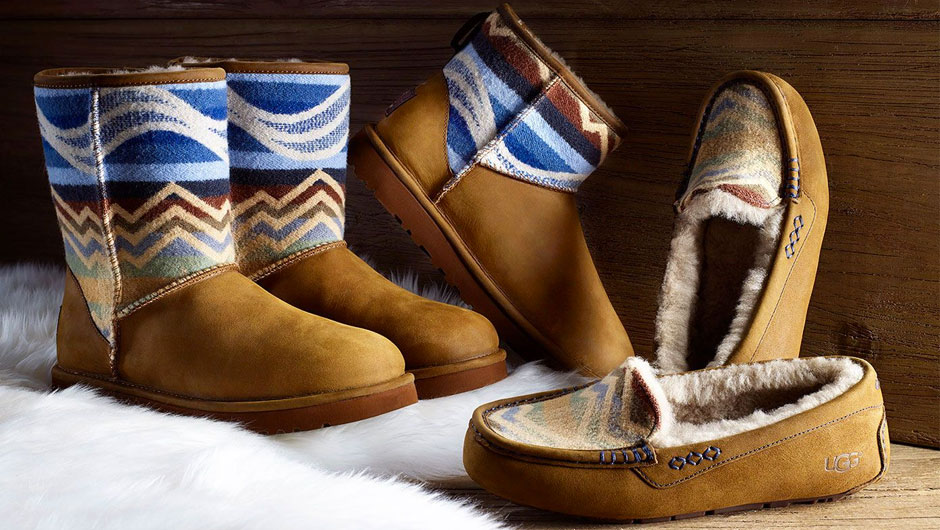 UGG And Pendleton Collaborated Again For Holiday '15 #OhJoy
Here's How You Can Shop The Splendid x Damsel Collab Before Anyone Else
One of the holiday collabs we're most excited about? Splendid x Damsel: The Cotton Collection! Jayce, the fashionable blogger behind Damsel, grew up on a cotton farm in Texas so it makes total sense that she's teamed up with the brand that's synonymous with the softest cotton clothing ever. The collection includes timeless items you'll find yourself wearing constantly like the perfect white shirtdress and a universally-flattering striped tee. The collab launches on November 1, but we've got a way for you to shop before everyone else. Splendid is currently letting people sign up to shop the collection in late October, so we suggest you get on the list ASAP. Click the link below to sign up. SIGN UP TO SHOP SPLENDID X DAMSEL: THE COTTON COLLECTION EARLY NOW! For more fashion news, check out Jennifer Lawrence's cool loafers and fall's best fringe skirts.
PHOTOS! See The Entire Balmain x H&M Lookbook
These Celebrities Are Already Wearing Balmain x H&M
We are counting down the days until Balmain x H&M (November 5th, mark your calendars!). One of the reasons why we're SO excited for this epic collab is because we've already seen some of the clothing! Celebs like Kendall Jenner and Gigi Hadid were spotted at important events wearing insanely beautiful pieces from the collection. Check 'em out below for #outfitgoals: https://instagram.com/p/2zO8eHjowD/ https://instagram.com/p/2zz-ibDowL/ https://instagram.com/p/21EzYnjox1/ https://instagram.com/p/21cbBhQRKy/ https://instagram.com/p/21SxgoQRJt/ https://instagram.com/p/7voY8bDCRB/ And don't forget to check out: Can You Tell Which Knee-High Boots Cost $610 More Than The Other?, Birchbox Just Launched Their Debut In-House Brand!, and What Makes This Trench Coat So Perfect? It Looks Good On Everybody And It's Only $108! [Photo: Splash News]
Who What Wear Is Teaming Up With Target!
Fresh off a designer collaboration with Adam Lippes, Target just announced their next design partner: Who What Wear! The Bullseye is teaming up with the fashion website for an ongoing partnership kicking off February 1st, 2016. Former Elle editors and founders of Who What Wear, Hillary Kerr and Katherine Power, will be in charge of introducing this month-by-month collection of clothing and accessories all priced under $49.99. The first week of every month, Who What Wear for Target will release new, innovative styles and designs. The best part? These designs are anything but random. These monthly collections will combine the expertise of Hillary and Katherine's fashion foresight with input from their followers and Target's shoppers. Yes, this means we will actually have a say and help influence what the collections will look like based on our feedback! Find out more about this epic collab from Kerr and Power themselves: [youtube]https://www.youtube.com/watch?v=dYcI3knEazo&feature=youtube[/youtube] And don't forget to check out: The Sweetest Celebrity Pregnancy Announcements Of All Time, Alessandra Ambrosio's Indigo Dress Is Perfect This In-Between Fall Weather That's Happening Right Now, and Can You Tell Which Initial Pendent Costs $117 More Than The Other? [Photo: Target Press Room]
Adam Lippes For Target Is Here! Shop The Plaid Collab Now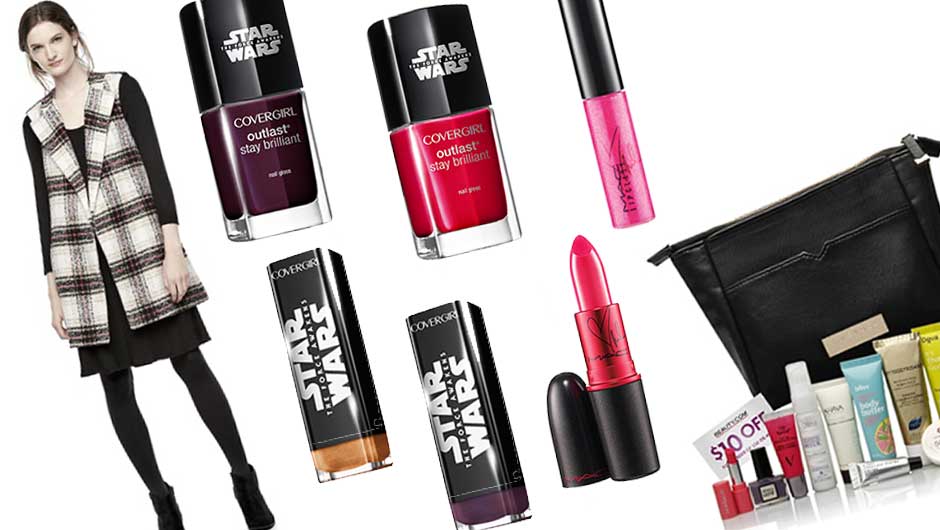 11 September Collaborations You Need To Know Now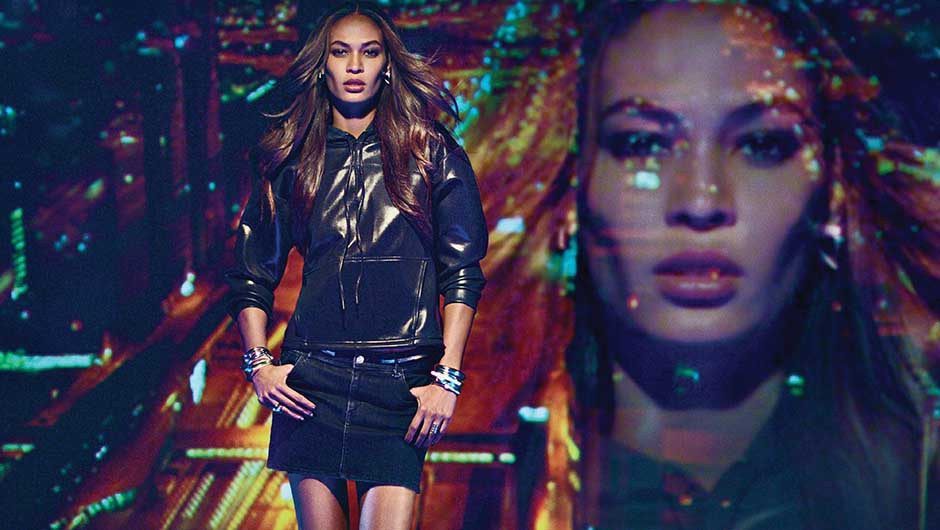 6 Questions With Joan Smalls + Shop Her New True Religion Collab
Good news for denim fans (aka, everyone): Joans Smalls and True Religion have teamed up once again for fall 2015! Joan Smalls x True Religion round two includes 19 pieces, from skinny and flare jeans, to graphic tees and bralettes. For this collection, Joan was inspired by her cool off-duty style and wanted to bring the idea of "the street is your runway" to life. We say she pretty much nailed it. I mean, have you seen this coated hoodie?! Yep, that's my fall uniform, right there. We had the opportunity to chat with Joan about her new line (shop it here!). Check out what the supermodel had to say on what she looks for in a pair of jeans, he favorite piece from the line and more. SHEfinds: What is your favorite piece from the collection? Joan Smalls: The leather sleeve shirt is like super...it's like an easy t-shirt, but then the details of the sleeves, I think it's so cool. If you want to wear it during the day, you can throw on some shorts. You can wear it at night, and then it looks chic. It's very easygoing, and I just love how the fabric feels on your skin. SF: What do you look for in your perfect pair of jeans? JS: The fit and wash. I need a wash that I know is going to stand the test of time. You know, that it's not going to, be like oh, it's one of those things that I can wear one season and then next, like, you wasted your money. SF: What kind of fit do you like? Boyfriend? Skinny? JS: Usually the skinny. I feel like it's easier to wear. Like, I wear sneakers all the time with skinny, and if I'm going out at night, I just put on a pair of heels. SF: Was there anything about the design process that was surprising?  JS: You have to start months in advance. First you get fabric to make samples, then you go see the samples. I didn't realize how long that would take. SF: What is different about this collection compared to the first one? JS: The timing. I could get more information or inspiration from my closet from things I was looking at and into at the time. SF: What specifically inspired this collection? JS: Just the strong woman that, you know, is chic but sporty at the same time. I think I was like marrying two groups of styles. You can't put me in a box. Like, the sweatshirt is sporty, but then, if you put it with a pair of skinny jeans, that accentuates your curves. [Photo: True Religion]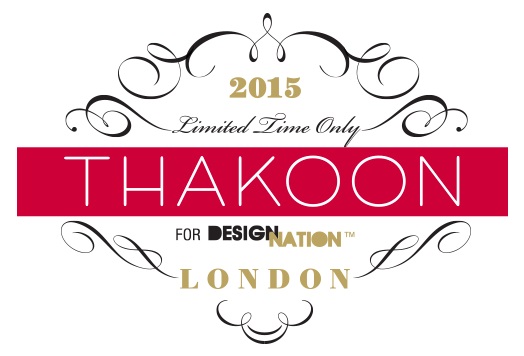 Shop Thakoon For DesigNation 3 Days Early!
Charli XCX Is Teaming Up With Boohoo To Expand To The U.S.
Singer Charli XCX is making her way into the fashion industry with her first ever collaboration! She's teaming up with UK-based retailer Boohoo to create three unique collections spanning over an 18-month period and will reflect her classic 90s style. The 20-piece collection will be available to shop on October 26, just in time for the holiday season. "We are thrilled to be collaborating with Charli XCX and to be the first fashion brand to work with her in this way. Our customers love her music and her style as such; she is a perfect fit for the brand," Boohoo CEO's Carol Kane and Mahmud Kamani said in a press release. "The synergy between music and fashion grows stronger daily and at boohoo.com, we are excited to be able to help further bridge this gap and bring some amazing fashion to our customers at very affordable prices. Charli will be designing the collection and we will be sharing our fashion experience with her to develop a range fans and customers alike will love." Boohoo's fastest growing market is in the U.S., according to WWD. It's mainly due to their first U.S. campaign called "We are U.S.A." and featured Bella Thorne and Hannah Bronfman. "The partnership with Charli XCX, a globally recognized pop star is an appropriate complement to boohoo.com's robust marketing bid for the US market," it states in the press release. As for Charli XCX herself, she said she "had so much fun" with the collaboration. She also said, "I can't wait to get it out there and to wear it myself. It's a fun, bold and electrifying collection and I hope everyone loves it!" Don't miss all the Soludos on sale right now at Shopbop and H&M just launched a brand new, eco-friendly denim line! [Photo: Boohoo]
Shop GapKids x ED (Ellen DeGeneres, That Is) Right Now!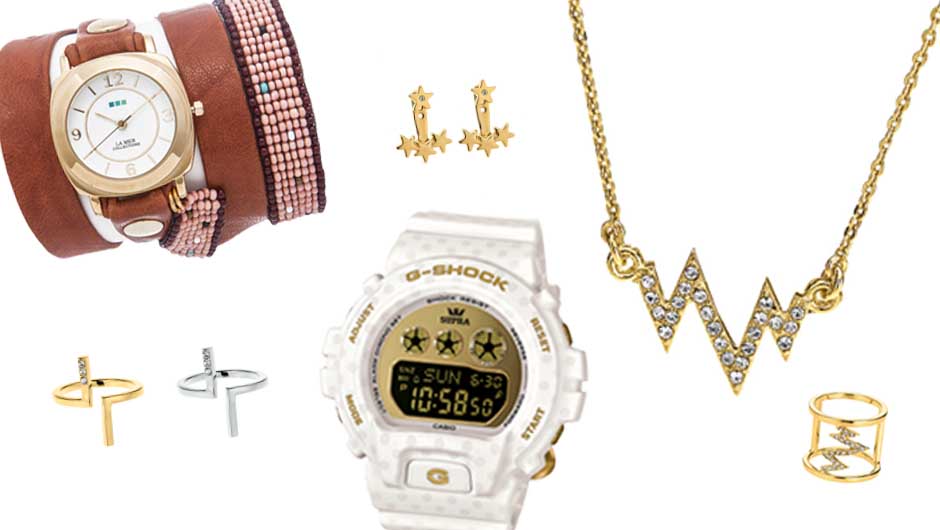 11 August Collaborations You Need To Know Now
Beyonce Just Launched Her Own Collection Of Flash Tattoos
Beyonce just made Flash Tattoos cool again. The singer designed her own 5-sheet collection that is, you guessed it, flawless. The pack has a mix of honeycomb and signature Beyhive-inspired designs with black and gold colors. There are even "Naughty Girl," "Flawless" and 'Put A Ring On It' tats. Check them out: BEYONCE X FLASH TATTOOS ($28) Shop more celeb style: Jessica Alba's under-$100 maxi dress, Reese Witherspoon's cool sneakers and Vanessa Hudgens' cheap sandals. [Photo: Instagram]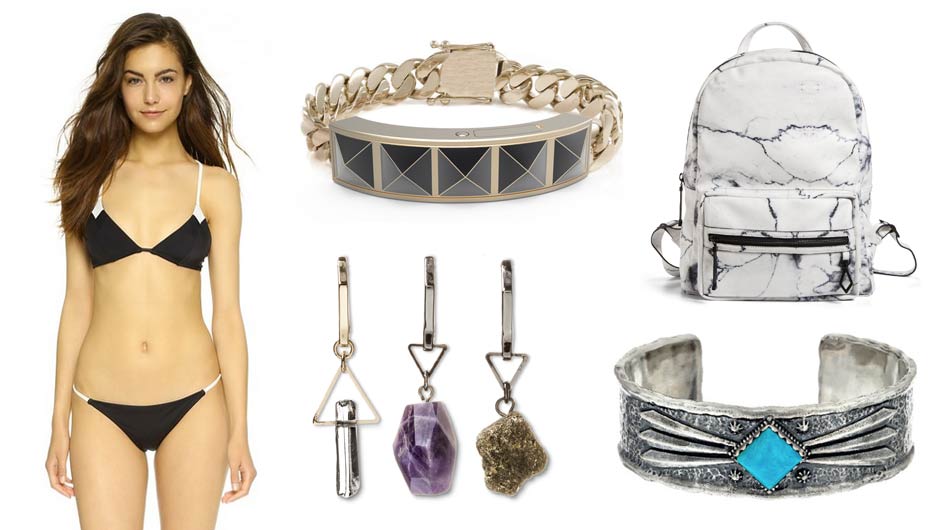 12 July Collaborations You Need To Know Now
Nasty Gal x For Love & Lemons Has The See-Through Dress Game On Lock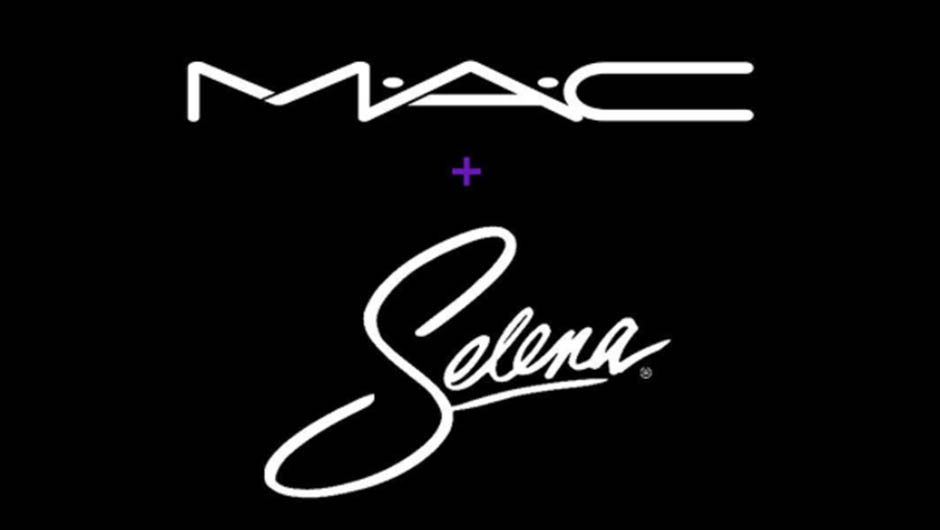 MAC Is Honoring Selena Quintanilla With A Makeup Collection
Back in February, a Change.org petition "to release a 'Selena Quintanilla for MAC' limited edition collection" made the internet rounds. It was so convincing that the folks over at M.A.C. decided to turn this idea into a reality. It was announced yesterday that the makeup brand is releasing a limited-edition collection honoring the late singer: https://instagram.com/p/5M_P7NIpei/ The line is expected to hit "in the latter part of 2016," according to M.A.C. Creative Director James Gager. We have no details yet on what types of products will be included in the collection, but we would bet money that a red lipstick is involved. Don't forget to check out: #multitasking beauty is trending and why women are dyeing their armpit hair [Photo: Instagram]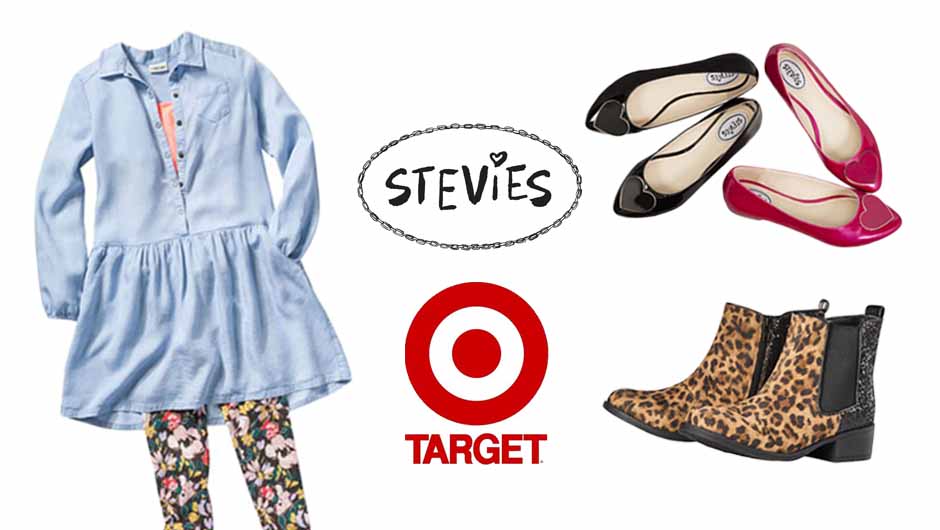 Target Is Teaming Up With Steve Madden's Daughter On Kids Shoes!
Target just announced a new collaboration that is oh-so adorable. On July 19th, the retailer will launch a footwear line for kids with none other than Stevie Madden, Steve Madden's seven-year-old daughter! Her line Stevies will be sold exclusively at Target. Young Stevie was inspired to create a shoe collection for girls just like her, who love fashion and want to express themselves with their personal style.( So cute!) The fall collection will include 30 exclusive styles ranging from $21.99 and $36.99, with each shoe named after various hashtags like #DRESSUP, #TEXTME, and #KISSYFACE. Little girls rocking these kicks are going to rule the school! But that's not all Target is up to this month. The retailer is also beginning to celebrate the back-to-school season. Their campaign, launching July 21st, will feature popular Internet personalities Maddie Ziegler and EvanTube. They also collaborated with Tori Kelly, who made a remake of the popular kids song "ABC." You can download it at Target.com/BacktoSchool and Target will donate $5 of supplies to schools through the Kids in Need Foundation. Target is also making it easier for parents and their kids to shop back-to-school items with their new School List Assist! The feature allows you to choose whether you want to pick up your order or get it shipped straight to your house. You can then add whatever you need to your list and you are done with back to school shopping without leaving your house! [Photo: Target]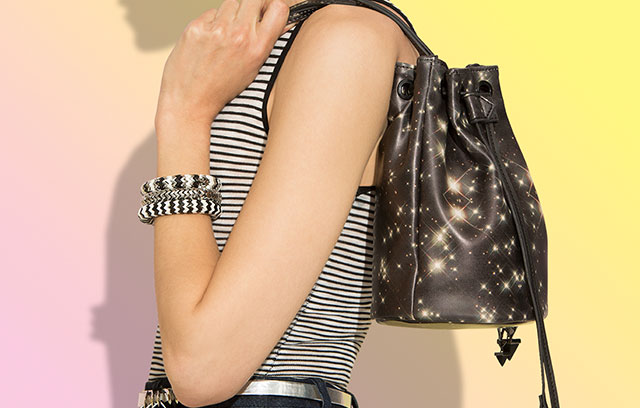 Eddie Borgo For Target Is Here!
Here's A Sneak Peak Of Target's Latest Collab With Jewelry Line Stella Valle
You might have seen sisters Ashley Dellavalle Jung and Paige Dellavalle Walker on ABC's hit TV show Shark Tank, where they partnered with Mark Cuban and Lori Greiner. Now, the Army veterans turned jewelry designers are partnering with Target for an exclusive collaboration with their jewelry line Stella Valle. Each simplistic, yet bold piece of jewelry features 18K gold or rhodium plating and Swarovski crystals. What's more, the necklaces, bracelets, earrings and rings are all priced under $40! These pieces are meant to be layered and stacked. Stella Valle for Target was inspired by the sisters own perseverance throughout their military and fashion career. Stella Valle for Target will be available to shop starting August 4, exclusively on Target.com, and includes pieces from four collections: Raise the Bar, Move the Chains, Shock Everyone, Be a Star.  Raise the Bar Ring ($19.99) Move the Chains Ear Cuff ($19.99)  Shock Everyone Necklace ($34.99) Be a Star Bracelet ($29.99) Don't miss Milly's limited-edition tees & tanks designed with SoulCycle instructor Stacey Griffith and shop these amazing perforated handbags! [Photos: Courtesy of Stella Valle]
Milly Teamed Up With SoulCycle's Stacey Griffith On Limited-Edition Tees & Tanks
Fashion designer Michelle Smith of Milly and SoulCycle master instructor Stacey Griffith teamed up to create a line of STACEY G + MILLY limited-edition tees and tanks. These tops are sure to inspire you to finish your workout as they are boasting with expressions like "Can't Stop Won't Stop" and "Crush It." My personal favorite is "Can You Not." "I got to know Stacey through SOULCYCLE. She's my favorite instructor—her killer sense of humor has gotten me through the most grueling workouts. The STACEY G + MILLY limited edition collection expresses our shared love of fashion, wit and pop culture—it was inevitable we would collaborate," said Michelle of the collection. Tees and tanks will be sold online and in Milly stores located in NYC and East Hampton. Don't miss Misty Copeland was promoted to principal dancer at the American Ballet Theatre and 4 ways to sweat proof your clothes! [Photo: Milly]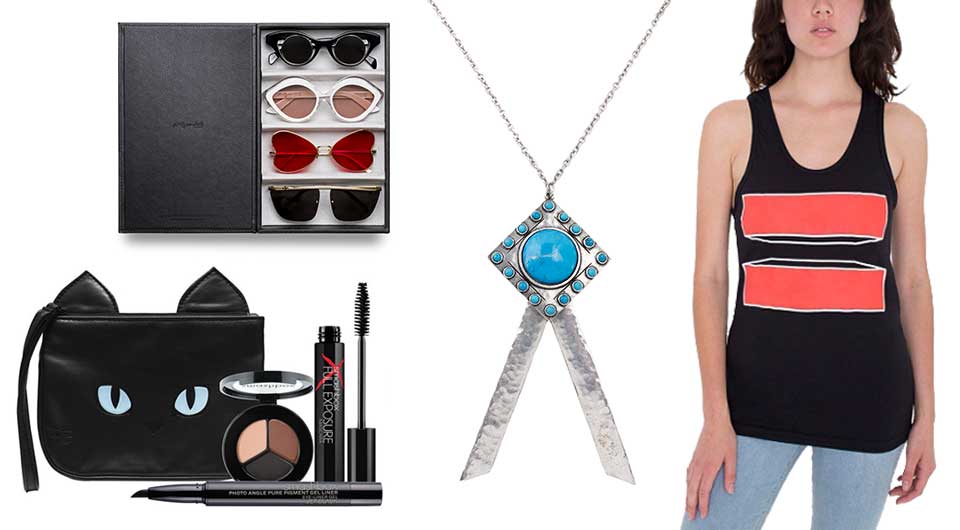 9 June Collaborations You Need To Know Now
Flash Tattoos Just Got Even Cooler (If That's Possible) Thanks To Rihanna & Jacquie Aiche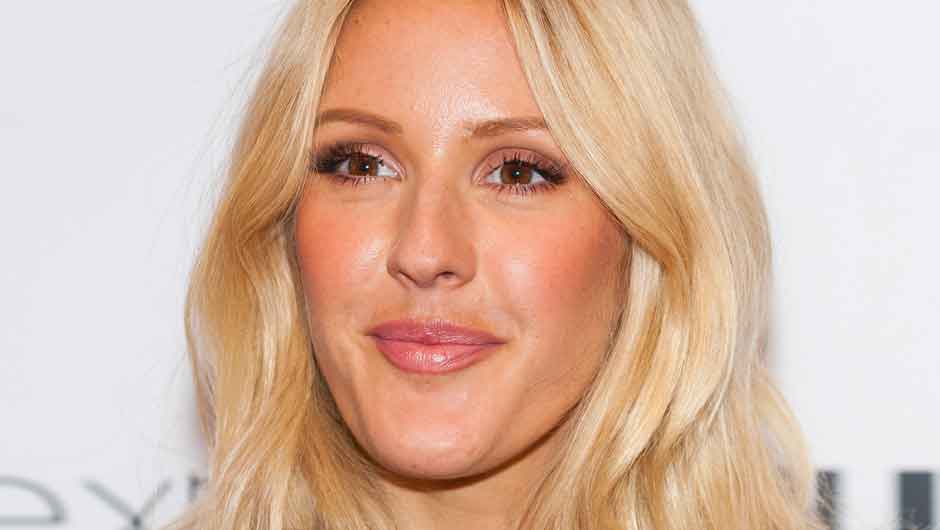 Ellie Goulding Just Landed Her Own MAC Collection
Ellie Goulding is teaming up with MAC! The singer is getting her own makeup collection with the beauty brand set to hit shelves this December. Both Ellie and MAC shared the news via Instagram yesterday: https://instagram.com/p/3gqfMHTfaC/?taken-by=elliegoulding https://instagram.com/p/3gm3uoopfL/?taken-by=maccosmetics Unlike previous celebrity MAC collaborations (Kelly Osbourne, Lorde, etc.), this one looks way more girly, featuring soft neutrals like pink, gold and bronze. It's definitely a welcome change from the bold and dark colors. Following rumors that Caitlyn Jenner would be the new face of MAC, the cosmetics company exclusively told E!, "M.A.C. Cosmetics is a brand that embraces ALL AGES, ALL RACES and ALL SEXES and is a longstanding supporter of the LGBT community. We are inspired by Caitlyn Jenner, her personal journey and we admire her courage and beauty. We have not signed Caitlyn as a spokesperson for M.A.C." Tell us what you think of the newest collab! Don't miss 14 actors and actresses who have good singing voices and 12 celebrity no makeup selfies [Photo: Splash News]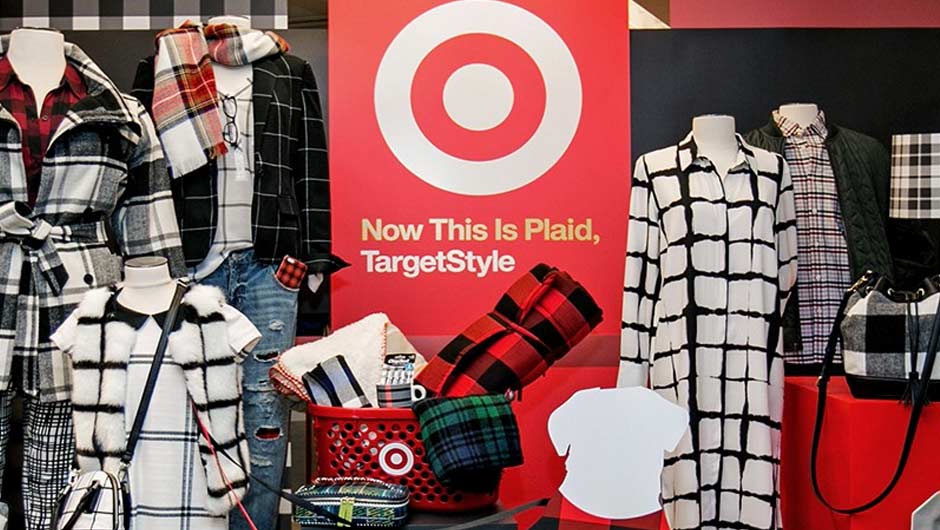 Target's Next Big Designer Collaboration Is With Adam Lippes!
We just got word that Target is teaming up with jewelry designer Eddie Borgo this summer, but we already know who the Bullseye is collaborating with for fall: Adam Lippes! The collaboration is in part with Target's fall plaid initiative. Shoppers can expect an "epic. plaid. takeover." for the season. The pattern will cover everything from Diet Coke bottles and ChapStick tubes, to Band-Aids. Lippes's 50-piece collection will be part of the tartan party and include apparel, accessories, home furnishings and pet goods. This is huge for the American designer who is not well-known outside of the fashion world (until now!). Adam got his start at Ralph Lauren and Oscar de la Renta before founding his own label, ADAM, in 2004. Talk about good mentors. His line is known for it's sophisticated, feminine and minimal designs. The collab hits stores and Target.com September 27th, prices retail between $10-$130. Don't forget to check out: Jessica Alba's maxi skirt, buyable pins and this newly surface deleted scene from Mean Girls [Photo: Shutterstock]
The New Giambattista Valli x 7 For All Mankind Collection Is Here!
PHOTOS! Your First Look At The Eddie Borgo For Target Collab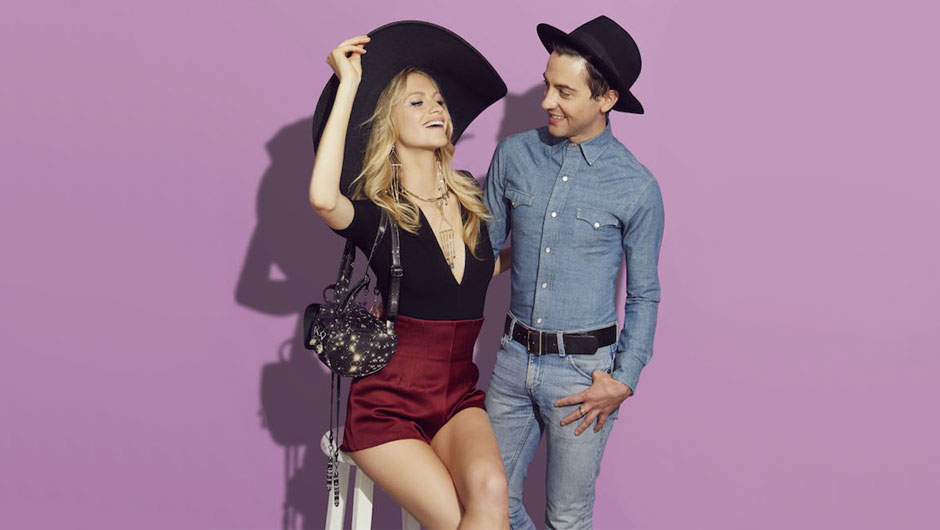 Target's Next Collab Is With Jewelry Designer Eddie Borgo!
Even though we just got Lilly Pulitzer for Target, the retailer already announced it's next collab, and it's with none other than Eddie Borgo! The high-end jewelry designer is known for his edgy, art-inspired pieces that typically retail around $300. However, everything in this collection will be between $7.99 and $49.99--but that's not even the best part! All the jewelry, accessories and wall art (yes!) will be customizable!! You'll be able to style a handbag or pair of earrings with charms studs and totems. So cool, right?? Check out how it works below: https://instagram.com/p/25mzpHS8CV/?taken-by=targetstyle Target x Eddie Borgo hits stores and online July 12th--mark your calendars! Don't forget to check out: Nordstrom's half-yearly sale, the best criss cross slides to shop now and basics every woman should own [Photo: Target]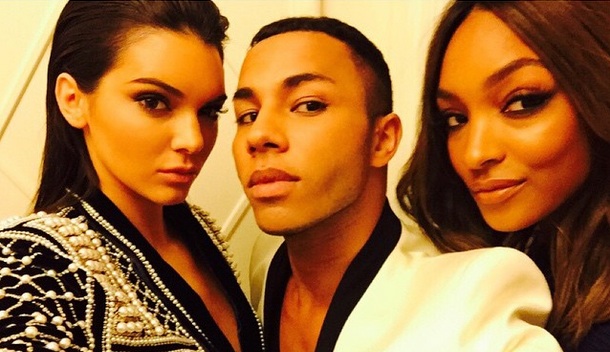 Balmain x H&M Is Coming This Fall!
Kendall Jenner, Jourdan Dunn and designer Oliver Rousteing just made a huge announcement at the Billboard Music Awards: H&M's next designer collaboration is with Balmain! The Kim K-approved brand is known for its super luxe fabrics and incredibly embellished pieces, which we already know will be part of this line. How you ask? Oh, you know, Kendall and Jourdan are both wearing actual looks from the collab tonight, nbd. There's a sick beaded oversized blazer that already has us counting down to the collection's release on Novmeber 5th. Are you excited about H&M x Balmain? Will you shop it? Let us know in the comments below! https://instagram.com/p/2zbVPdgDmX/ [Photo: Instagram]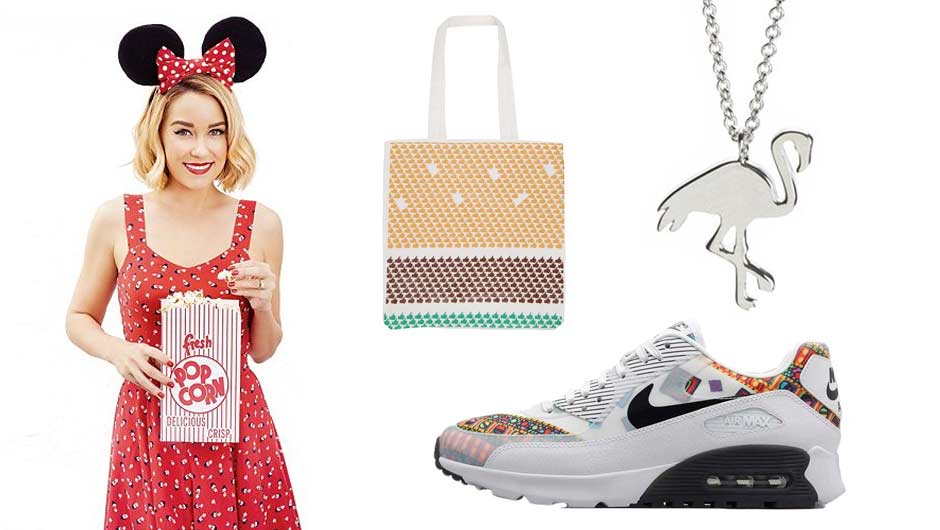 13 May Collaborations You Need To Know Now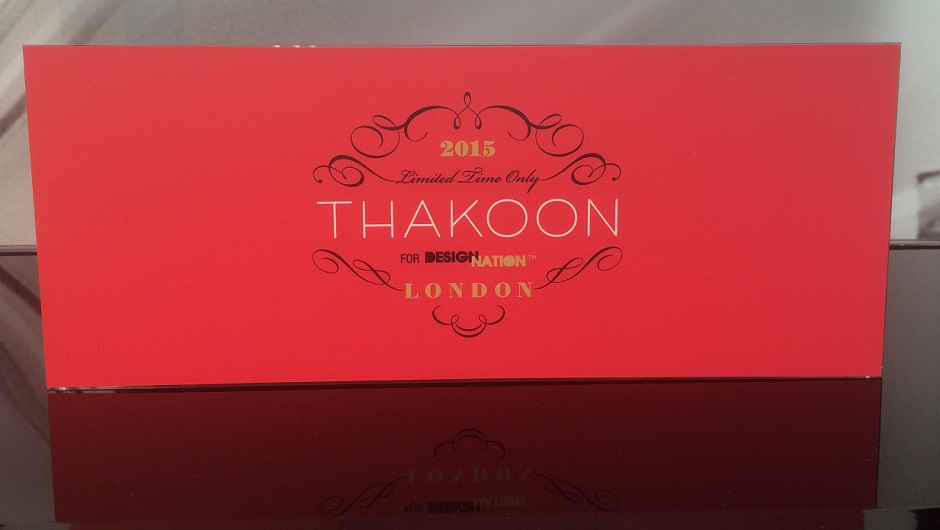 PHOTOS! Your First Look At The Thakoon For DesigNation Collab Coming This Fall
Hot on the heels of the launch of their MILLY for DesigNation collab, Kohl's announced that they'd be teaming up with Thakoon for a capsule collection for fall 2015. It's been less than a month since we heard the good news, but it just got even better--we've got photos! We stopped by the Kohl's Fall 2015 preview in NYC last week and they had a few pieces from the upcoming Thakoon for DesigNation collab on display. Here's your first look: All we can say is that plaid vest is everything. We were excited for this collab before, but now we're downright stoked. We'll be sure to share more photos as they become available. Be sure to check out printed sandals for spring, SJP's cute sweats and paisley everything.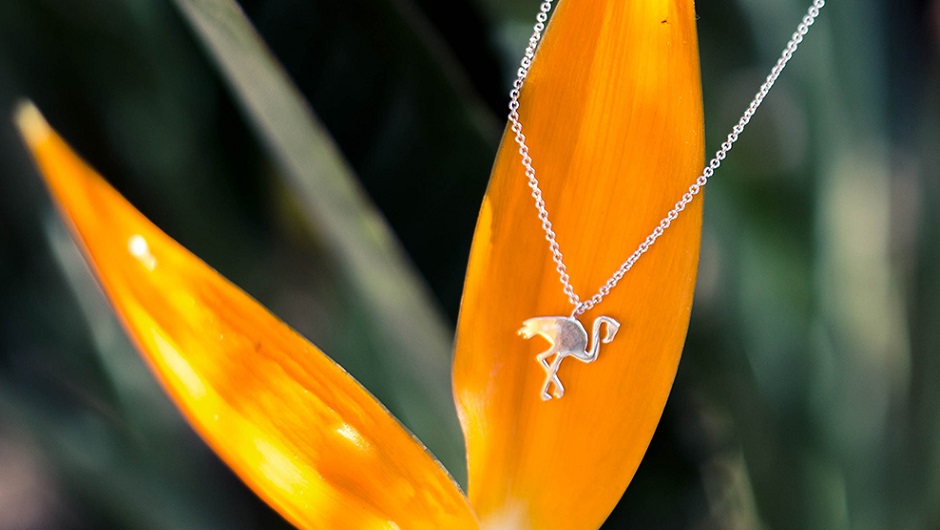 Splendid Teamed Up With Gorjana On Two Limited-Edition Pieces Of Jewelry For Spring
Here's a collab we didn't see coming, but are so happy is here: Splendid x Gorjana. They teamed up on a limited-edition necklace and earring set for spring and if you love flamingos, you need to get shopping now. That's the necklace above and these are the earrings: SHOP SPLENDID X GORJANA NOW Don't miss the Saks designer sale, spring's best tie dye clothing and Jessica Alba's Kate Spade ballet flats.
Rebecca Taylor Launched A Limited-Edition Swimwear Collection Wit Giejo And Yes, It's Awesome
McDonald's Is Teaming Up With Colette On A Clothing Line
When Jeremy Scott sent McDonald's-clad models down the runway for Fall 2014, the fast food chain became a fashion symbol. So it's no surprise that McDonald's itself now wants to get into the design game. The restaurant teamed up with French store Colette on a capsule collection of clothes and accessories, featuring pixelated images of the foods you know and love: Big Macs, soft serve and those fires (mmm). Surprisingly, the line is actually pretty cute. The t-shirts, tote bags, smartphone cases and more go on sale for a limited time starting May 4th. Not making the trip to Paris anytime soon? No worries. You can snag the designs online, too. Don't forget to check out: Milly for DesigNation is 25% off, Anne Hathaway's denim dress and underwear mistakes you're probably making [Photo: McDonald's x Colette]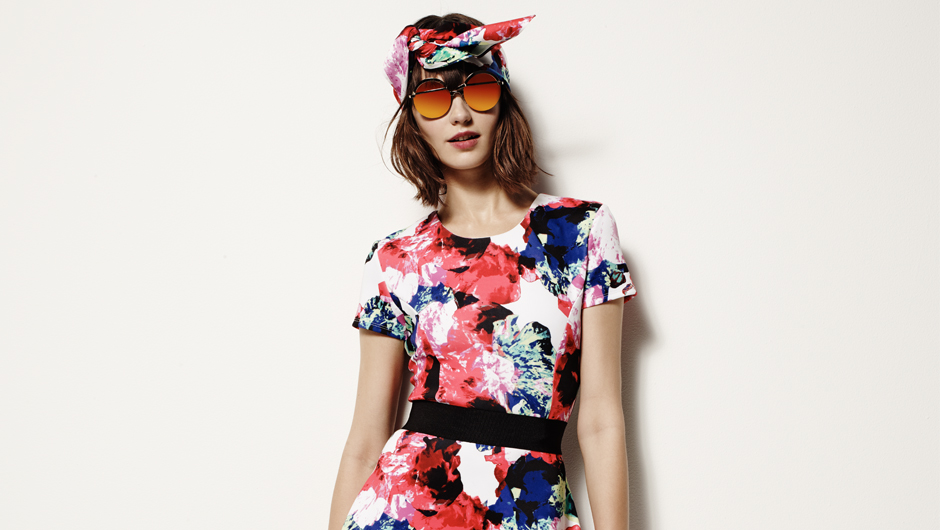 Milly For DesigNation Is Here! And 25% Off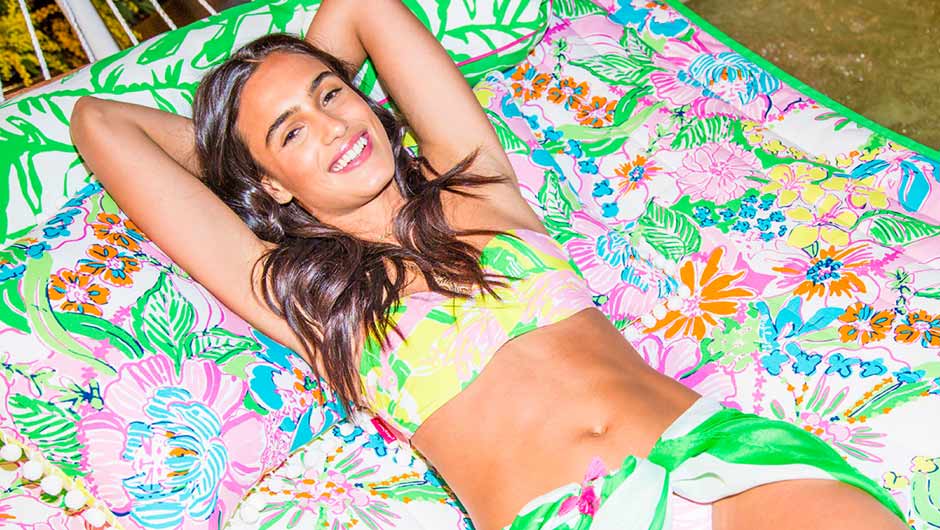 Lilly Pulitzer For Target Dresses Are Up To $335 On eBay
The Lilly Pulitzer for Target launch on Sunday was reminiscent of the Missoni fiasco of 2011. The site crashed, store shelves were wiped clean in mere minutes (no, really) and the collection sold out fully online by noon the same day. If you are like the many, many people who were unable to buy a single item from the line, you're in luck--well, sort of. Yes, Lilly for Target pieces have hit eBay (32,779, to be exact), but the prices are outrageously high. Dresses that were originally $40 are now going for $335, a set of 4 towels is $250 and that hammock is $700. Target's spokesman Joshua Thomas called the eBay markups "really disappointing" to USA TODAY. He also mentioned the chain does not plan to re-stock the line. So, buying resale might be your only option, Lilly diehards. Or, you know, you can buy a real Lilly dress for just $130 here. Don't forget to check out: the Rebecca Minkoff online sample sale, celebrity style from Coachella and the best online outlet stores [Photo: Target]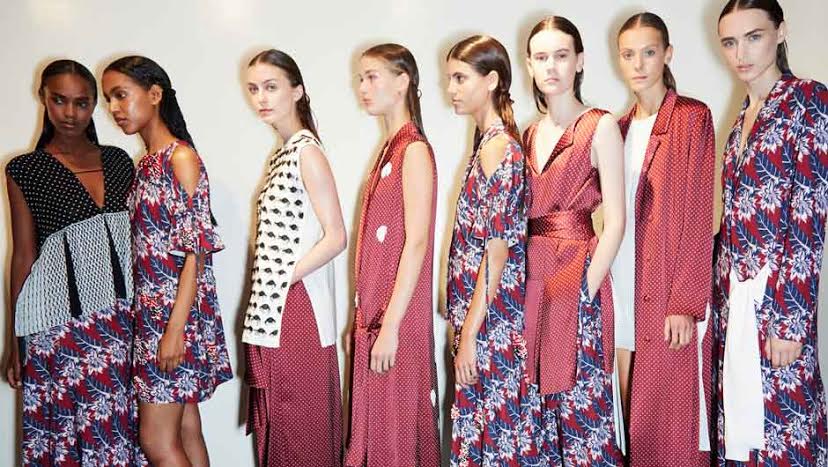 Kohl's Just Announced Their Next DesigNation Collaboration…
With MILLY for DesigNation now available for pre-order, Kohl's isn't wasting any time getting people geared up for their next designer collab. They just announced the big news and their next design partner is... Thakoon! Inspired by London, Thakoon for DesigNation marks the store's seventh designer collaboration. Thakoon will join the ranks of designers like Peter Som, Elie Tahari, Catherine Malandrino and of course, Michelle Smith of MILLY. Thakoon for DesigNation will hit stores and kohls.com in the fall of 2015 and everything in the line will be less than $200. Of the new collaboration, Nancy Feldman, executive vice president of women's fashion at Kohl's, had this to say: "DesigNation is built to inspire our customers with designs shaped by some of the world's most popular destinations, and Thakoon Panichgul is the perfect person to bring London to life as he is known for showcasing distinct, global influences through his collections." For now we only have this sketch of the line, but we'll keep you posted as soon as we get a sneak peek at line! Be sure to check out Jack Rogers handbags, Lilly Pulitzer for Target and Jessica Biel's new baby. [Photo: Kohl's]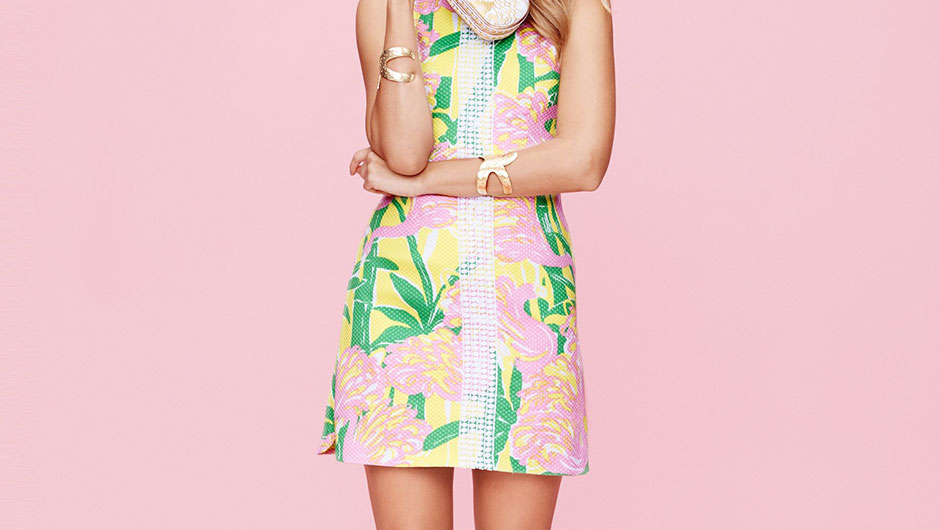 It's Finally Here! Shop Lilly Pulitzer For Target Now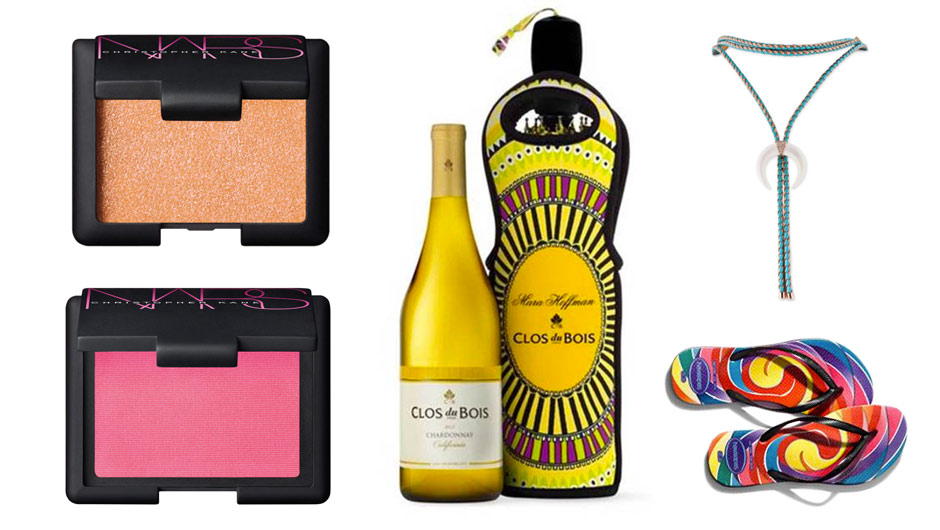 9 April Collaborations You Need To Know Now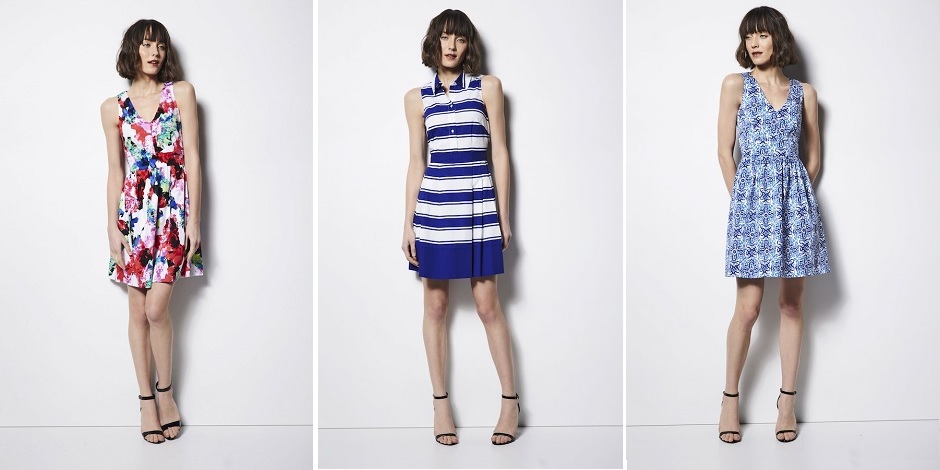 PHOTOS: See The Complete MILLY For DesigNation Lookbook Now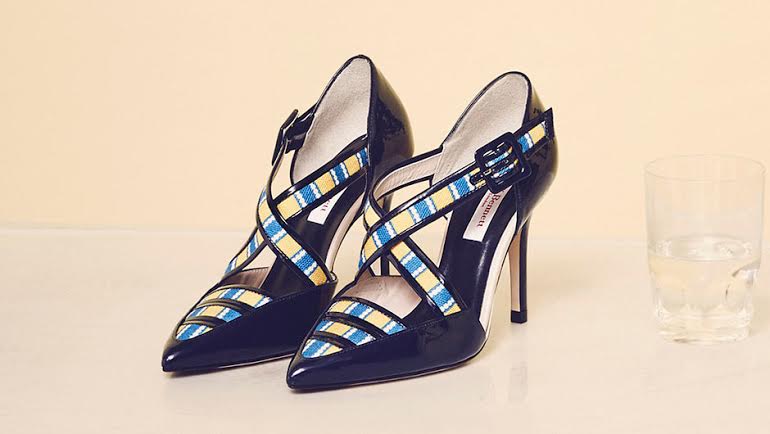 Laura Bailey x L.K.Bennett Is Amalfi Coast-Inspired