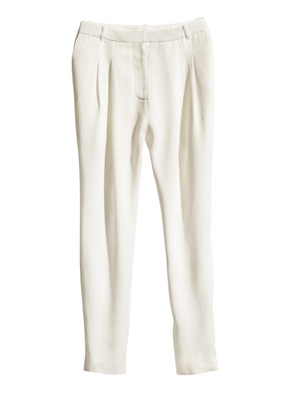 H&M's Conscious Collection: On Sale Today!
Wait...this collection is adorable and eco-friendly? Apparently so. The H&M Conscious Collection, which we announced in February, is finally in stores today! The line, which is fashioned out of green materials such as organic cotton, Tencel® and recycled polyester, represents H&M's greater effort to house more sustainable merchandise (remember their Lanvin Waste Collection?). Though the collection is green in nature, it is primarily white in color: "Shades of white are the season's biggest fashion trend and it feels right for this collection," H&M's head of design, Ann-Sofie Johansson, said in a release. This latest line is now available in H&M stores nationwide. Be sure to look at the rest of our coverage on fashion news, designer collaborations, and eco-friendly design.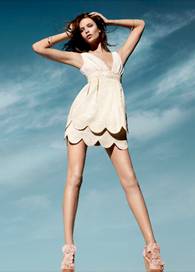 H&M Makes Recycling A Habit, To Launch 'The Conscious Collection' In April
Last month, they re-purposed the Lanvin for H&M as the Waste Collection, and announced an eco-friendly shoe collaboration with Swedish Hasbeens, now H&M is proving that they really know what it means to be green. On April 14th, the Conscious Collection, made with all-organic and recycled materials, will hit H&M stores. We're excited to see eco-friendly fashion at such a mass-produced level. PLUS, the Swedish brands announced it will be going online later this year - which means less gas used on trips to the mall. Score. See more earth-friendly gifts and all the H&M collaborations, then head over to our guides to eco-friendly shopping, vegan shoes and bags, and eco-friendly shoes and handbags. Follow the author of this post on Twitter @bridefinds.