The Best Jeans Ever Are Only $59 At Current/Elliott's Friends & Family Sale!
It's my favorite time of the year--fall sale season! Right now, tons of retailers are hosting seriously sweet sales and I'm literally having the best time ever snatching up all these deals. One sale you shouldn't miss? Current/Elliott's friends and family sale! Get this: everything on the site is 25% off. Yes, everything! Just use code CEFRIENDS at checkout and you'll save big on denim, sweaters, button up shirts, jackets and more. The one deal you shouldn't miss? All the good denim for super cheap. Take a look: THE STILETTO SKINNY JEAN ($59.40, down from $198) THE CROPPED STRAIGHT LEG JEAN ($65.40, down from $218) THE HIGHWAIST STILETTO SKINNY JEAN ($71.40, down from $238) THE STILETTO SKINNY JEAN ($71.40, down from $248) Don't just stop with denim, though. There's tons more goodness to snatch up while everything is on sale! THE MAXI TEE DRESS ($50.40, down from $168) THE BEACH TEE DRESS ($44.40, down from $148) THE TWO POCKET PREP SCHOOL ($148.50, down from $198) THE PLAID CREW NECK SWEATER ($223.50, down from $298) THE MAXI DRESS ($104.40, down from $348) THE SUEDE MECHANIC JACKET ($741, down from $988) SHOP THE CURRENT/ELLIOTT FRIENDS & FAMILY SALE NOW *Note: Sale ends Monday, October 10, 2016 at 11:59 p.m. PST. The twenty five percent (25%) discount applies to the amount of valid online orders before shipping, handling and taxes are added and it cannot be applied to previous purchases. Offer valid for orders placed using a U.S. billing and shipping address; not valid on orders with international billing or shipping address. Offer cannot be combined with any other promotion or redeemed for cash. Limit one promotional code per order. Be sure to check out the most amazing $25 pair of jeans and ban.do on sale! [Photo: Current/Elliott]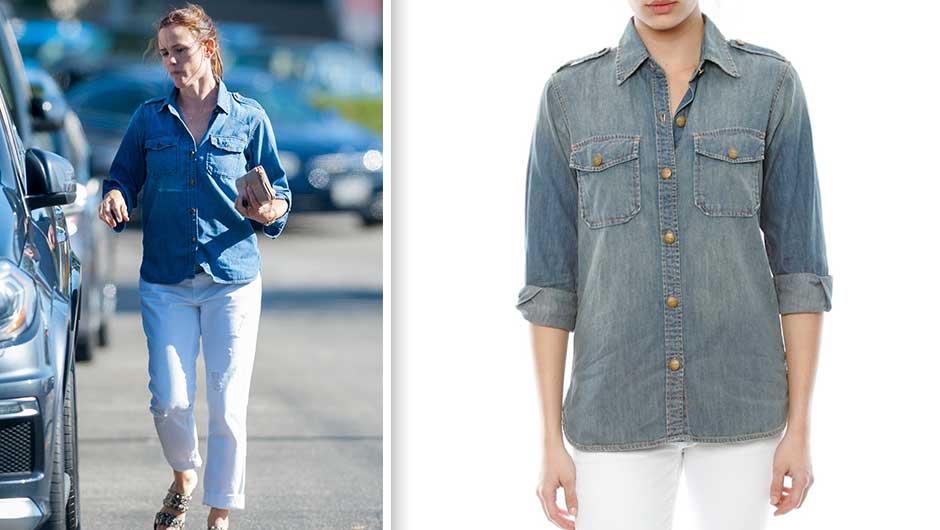 There's A Reason Why Jennifer Garner's Chambray Top Is Called The "Perfect Shirt"
Don't let the tabloids fool you; Jennifer Garner is keeping her cool, especially when it comes to getting dressed for the paparazzi every day. She stepped out wearing a Current/Elliott Perfect Shirt in Miner ($156, down from $196) which reminds us that fall means lots of denim, especially the classic chambray shirts. And since this one is called the "perfect shirt," it only makes sense that every woman own it. If you hurry, you can snag Jennifer's 'perfect' find for 20% off by shopping below. Current/Elliott Perfect Shirt in Miner ($156, down from $196) Don't miss Kate Hudson's gorgeous kimono on sale, Freida Pinto's matching set and Jessica Alba's pink sports bra. [Photo: Splash News]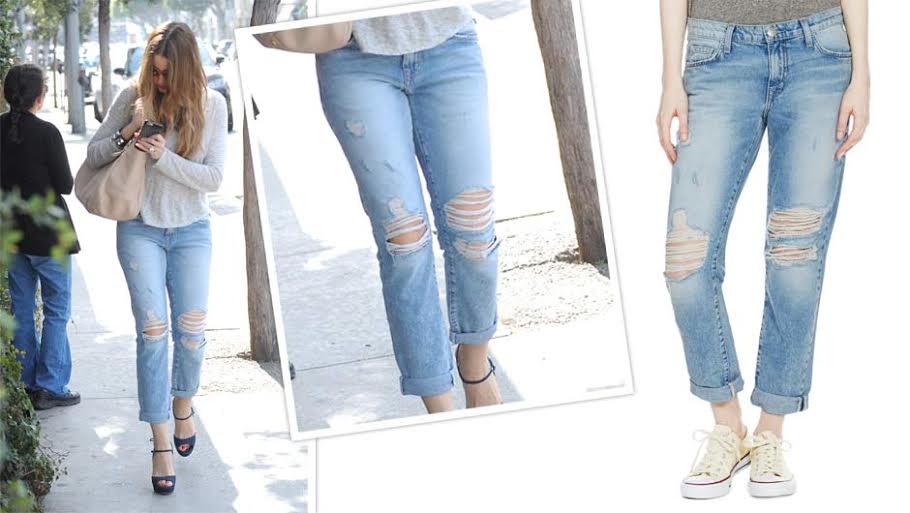 Obviously Sofia Vergara Looks Crazy Sexy In Baggy Boyfriend Jeans
If you've ever wondered how to make boyfriend jeans less slouchy and more sexy, take a cue from Sofia Vergara. She was recently snapped wearing The Fling Boyfriend by Current/Elliott Jeans ($228) and she looks anything buy boyish. The key? Heels, baby! Snag her jeans below then pair them your favorite stilettos or wedges and you're good to go. The Fling Boyfriend by Current/Elliott Jeans ($228) Don't forget to shop more celebrity style like Kelly Rowland's dress, Jessica Alba's sandals and Jessica Biel's moto jacket. [Photo: Splash News]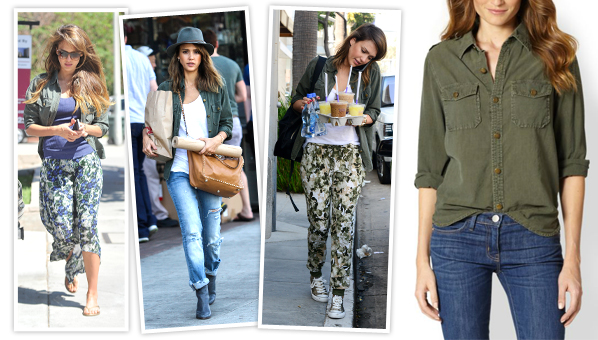 Jessica Alba Is A Repeat Offender In This Current/Elliott Perfect Cotton Shirt
Whether it's grabbing drinks to go or spending time with her adorable daughters, Jessica Alba loves to throw on this Current/Elliott Perfect Cotton Shirt ($198) before she heads out the door. And can we blame her? The utilitarian-style button down is made of soft cotton and comes in an army green color that pretty much goes with anything. You can wear it alone with a pair of blue denim jeans, or layer it over a tank or lightweight T-shirt as a comfy alternative to those heavy-duty military jackets. Plus, Olivia Wilde is a fan of the top, too. What are you waiting for? Shop this top now! Current/Elliott Perfect Cotton Shirt ($198) The shirt also comes in an equally chic and neutral white color: Current/Elliott 'The Perfect' Cotton Shirt in Sugar ($218) And in denim, too: Current/Elliott Perfect Denim Shirt ($198)  Check out more celebrity style posts: Cara D.'s off-duty tank, Olivia Palermo's best style moments, and Reese Witherspoon's coated jeans.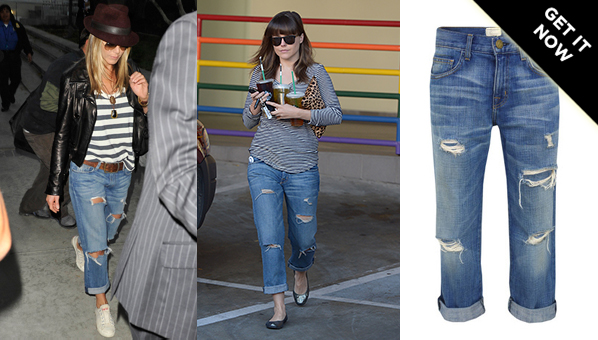 Sophia Bush & Jennifer Aniston Prove That BF Jeans Don't Have To Look Shlubby
Sophia Bush (pictured above, center) is the latest celebrity to hop on the Current/Elliot boyfriend jeans ($229) bandwagon, joining the likes of Jennifer Aniston, Cameron Diaz, Reese Witherspoon and more. Why all the celeb love? They're comfy! Unlike their skinny cousins, these jeans won't have you secretly wanting to unbutton your pants after a big meal (we've all been there), but they do look every bit as pulled together when paired with a striped top and flats. Or go for a tomboy-meets-girly vibe and pair with a sleeveless silk blouse, a pair of heels, and a top bun. Current/Elliott Boyfriend Jeans ($229) For more celebrity style, get Anne Hathaway's exact sunglasses, Taylor Swift's $43 dress, and Rachel Zoe's military coat.
Jessica Alba's Outfit Is Ladylike On Top, Menswear On The Bottom
What makes androgynous dressing so much fun is the fact that you can take menswear-inspired clothing and put your own feminine twist on it. And we love Jessica Alba's ensemble for that exact reason. Her Style Stalker Fight Club Blazer ($199) is adorned with digital print orchids and black-and-white florals, which is brought together by sharply tailored tuxedo-inspired black lapels. Alba takes the tuxedo-route a little further with a pair of Current/Elliott The Harvest Tux Trouser Jeans ($218), which comes in a perfectly matching cobalt blue with black (flattering) panels down the side. Take this outfit from daytime—with a plain white top (like Alba)—into night by ditching the sandals for booties. Style Stalker Fight Club Blazer ($199) Current/Elliott The Harvest Tux Trouser Jeans ($218) Shop more celebrity style: Kelly Osbourne's $38 sunglasses, Miranda Kerr's skirt and sunnies, Beyonce's Brooklyn t-shirt, and Carly Rae Jepsen's clutch.
Sarah Jessica Parker's Current/Elliott Camo Jeans Are #Cray — In A Good Way
When we brought you 7 denim trends you should try to for fall, we thought we had all our bases covered. But then when we saw Sarah Jessica Parker in a pair of Current/Elliott The Multi Zip Stiletto Jeans ($218), we immediately said, "Why didn't we think of that!" And so, here we are, stating our case that you need, in fact, 8 denim types for fall, including this fatigue print pair. This is a cool alternative to those camo print parkas that you're starting to see pop up. Plus, the zipper details add a sense of luxe to a neutral hued look. Dress this up with pointy heels and metallic jewelry, or down with a comfy raglan or sweatshirt. Current/Elliott The Multi Zip Stiletto Jeans ($218) Shop more celebrity style: Pippa Middleton's purse, Eva Longoria's red dress and shoes, and Rachel Bilson's outfit. [Photo: Splash News]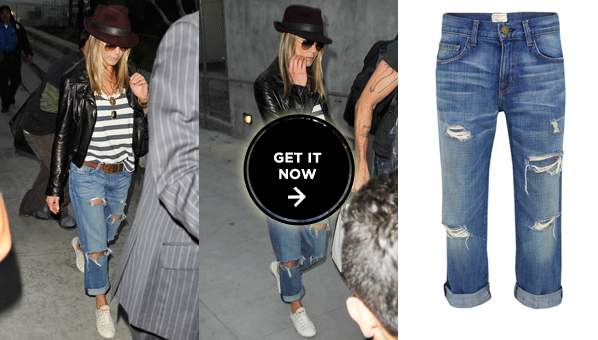 Try On Jennifer Aniston's Relax-Fit Jeans And You'll Find Out Why She Lives In Them
There's only so many pairs of leggings you can wear when you want to travel in style and comfort. So for our next vacay, we're taking tips from the newly engaged Jennifer Aniston, who wears Current/Elliott The Boyfriend Jean in Super Love Destroyed ($229) when she's on the go. A great choice instead of stuck-to-your-legs skinny jeans, this boyfriend-style pair is slouchy, so you can comfortably move around in the car, on the train, or a plane (and freely run between connecting flights if you have to!). Plus, the distressed details are enough when it comes to style, so all you have to do is throw on a simple striped top a la Aniston. Current/Elliott The Boyfriend Jean in Super Love Destroyed ($229)  Want more denim ideas? Shop the top 7 pairs of jeans you need for fall right now.
Rachel Bilson Actually Wears Her Piperlime & ShoeMint "Picks"
We're delighted to report that if you ever see something deemed a "Rachel Bilson's Pick," you know it's 100% true. Proof: the petite fashionista was spotted in these Current/Elliott The Girlfriend Shorts ($172), which are labeled as "Pick" of hers on Piperlime. And Bilson paired her peek-a-boo-pocket shorts with a pair of Esther leopard booties ($79.98) from ShoeMint, the shoe subscription site that the starlet is a spokeswoman for. The point of the story? It's comforting to know that Bilson, whose style is so coveted, is actually a fan of the clothing and accessories that she promotes. But then again, we'd totally buy those leopard booties in a nanosecond—Bilson-approved or not. Current/Elliott The Girlfriend Short ($172)  Esther booties ($79.98) Shop more celebrity style: Kristen Stewart's ring, Heidi Klum's top, and Jessica Alba/Eva Longoria's jeans.
That's A Lot Of Look, Jessica Alba — Shop Her Leopard Print Jeans & More If You Dare
Jessica Alba has taken her obsession for brightly colored jeans to another level with her Current Elliott The Stiletto in Multi Airbrush Leopard ($248), which boast not one, but two crazy hues in mint and light pink against an equally unique print. The actress and founder of eco-friendly The Honest Company made her loud look even louder with a neon-clad LNA Aruba V Neck Tee ($62) and trendy mirrored STUNglasses Flare ($18) in a bold red wayfarer frame. We suppose Alba tried to pare down the look with a black blazer and a pair of Calvin Klein Women's Ashley Pump ($79.83, on sale from $98) heels, but with so much going on in her ensemble, we're not sure if that exactly worked. If you're fashionably daring enough to try this look, here's where you can shop it: LNA Aruba V Neck Tee ($62) Current Elliott The Stiletto in Multi Airbrush Leopard ($248) Calvin Klein Women's Ashley Pump ($79.83, on sale from $98) STUNglasses Flare ($18) Shop more celebrity style finds: Carrie Underwood's Kate Spade purse, Kate Middleton's Paige jeans, and Ashley Tisdale's comfy cool outfit.
Think Khloe Kardashian & Jessica Alba's 'Star' Jeans Will Make Them More Famous?
As if nothing else could be done to a plain old pair of denim jeans (we've seen them with polka dots, tie dyed, and in every color imaginable), another design idea has popped into the heads of major label, Current/Elliot. The Current/Elliott The Star Stiletto Jeans ($218) have been seen on such celebrities as Khloe Kardashian, Jessica Alba (are you surprised?), and Rachel Bilson. If you haven't taken the time to think about what your festive Fourth of July ensemble is going to be, why not start with this shining star of a pair? You'll look way cooler than the girls sporting American-flag-adorned tanktops and shorts. Plus, you can totally wear these after Independence Day without looking too costumey. Current/Elliott The Star Stiletto Jeans ($218) Shop more celebrity style: Nicole Richie & Whitney Port's eco-friend jeans, Janary Jones's green jeans, and Kate Moss & Lindsay Lohan's cut-off denim shorts.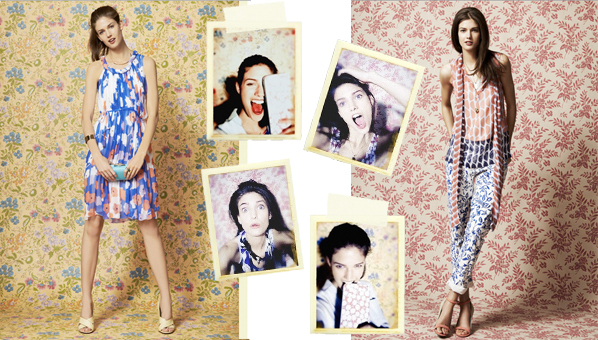 What Have We Done To Deserve Even MORE DVF x Current/Elliott?
The first installation of DVF x Current Elliot hit in February, and included some very cool skinny jeans and printed denim styles I loved. And now fellow members of DVF Nation (aka her fan club) can rejoice over a second coming of product -- this time, an exclusive for Shopbop, which includes printed skinnies, chambray shirt dresses and more. The 6-piece line includes new patterns like Burma Rose, Tropical Plants and Leaf Meadow. SHOP THE COMPLETE COLLECTION NOW For more collabs news, check out Vineyard Vines for The Kentucky Derby, Liberty London x Doc Martens,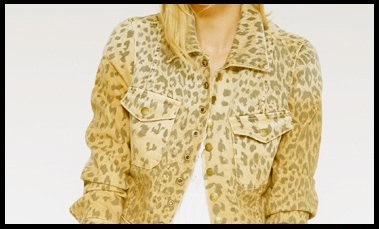 Snag A Current/Elliott Leopard Jacket Before All Of Rachel Zoe's Devoted Fans Do
This morning, Rachel Zoe's blasted her gazillions of newsletter subscribers with a 'Zoe Report' on this Current/Elliott Leopard Print Cropped Jacket ($268), which she punnily called "the cat's meow." Everything that skinny bitch touches turns to gold, so if you love this cropped denim number -- which is perfect over a white tank and black jeans -- then get one asap. (more…)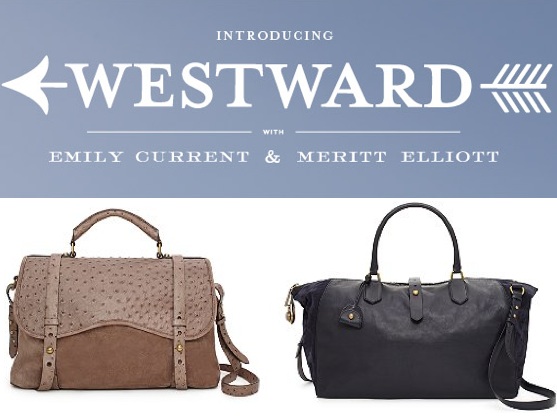 BREAKING: Current/Elliott's Westward Collection For Kate Spade Has Arrived!
Current/Elliott's much-anticipated "Westward" collection for Kate Spade is finally here--and it's even more desirable than we'd expected (which we didn't think was possible...)! From adorable sparkly clutches to rich leather satchels, it's safe to say these West Coast-inspired handbags are some of Current/Elliott's best. Shop the entire line after the jump---trust us, it won't be around long. (more…)