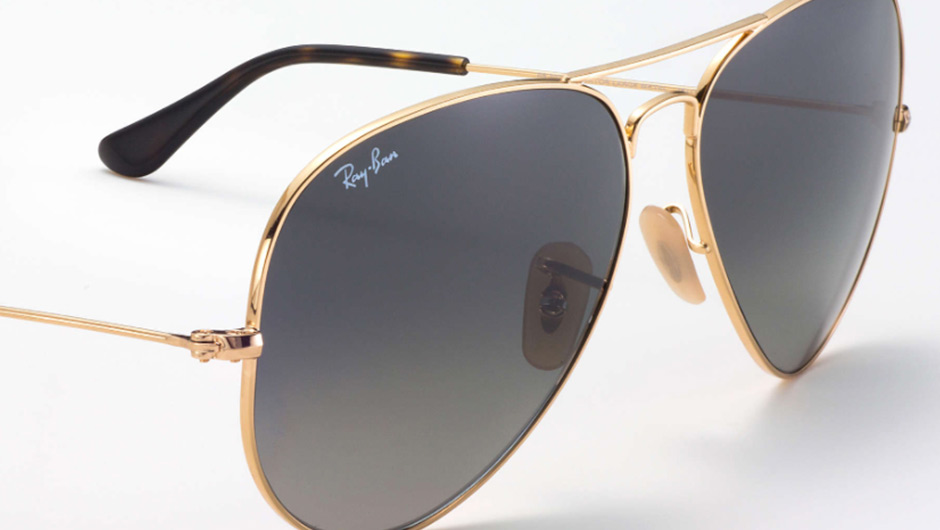 8 Knockoff Ray-Ban Sunglasses Your Eyes (And Wallet) Will Thank You For
'Tis the season for trendy eyewear! Summer naturally calls for investing in a trusty pair of sunglasses for both eye protection and showcasing your fabulous personal style. They also say that the eyes are the window to the soul, so OBVIOUSLY protective eyewear should be an ABSOLUTE accessory necessity in your wardrobe. But unfortunately many cute summer shades come at a ghastly cost, including Ray-Bans. Sunglasses styles quickly come and go anyway, so why splurge on a pair of sunnies that might only last you one season? Check out these affordable knockoff Ray-Bans to get your stylish sunglasses fix without having to sell an arm and a leg. Aviators Aviators are one of the most classic sunglasses out there, so it's easy to find these bad boys at a reasonable price without having to sacrifice for style. Check out these shades from Urban Outfitters and Target for some cheap inspo. Plus, you can still find way cheaper versions of Ray-Ban's colorful summer aviator lenses. [caption id="attachment_603681" align="aligncenter" width="196"] Geo Aviator Sunglasses ($16)[/caption] [caption id="attachment_603685" align="aligncenter" width="196"] Women's Aviator Sunglasses ($16.99)[/caption] Wayfarers Wayfarers are another timeless style. Ray-Ban wayfarers cost $150, but you can snag an identical pair for more than half of that cost! No one will know the difference between these sunglasses and a designer pair. It'll be our little secret. [caption id="attachment_603713" align="aligncenter" width="196"] Women's Surf Shade Sunglasses with Blue Mirror Lenses ($14.99)[/caption] [caption id="attachment_603714" align="aligncenter" width="196"] Polarized Sunglasses by Eye Love ($29.97)[/caption] Round For a new take on their traditional round shades, Ray-Ban introduced a line of these sunnies with one extra touch—a sleek bar across the top. But those come at a whopping $160. Save your big bucks for much more important things (like a pair of shoes) and opt for cheaper, almost identical pairs with the bar included. You can thank yourself later. [caption id="attachment_603688" align="aligncenter" width="196"] MELT Flat Round Sunglasses ($28)[/caption] [caption id="attachment_603707" align="aligncenter" width="196"] Kandygram ($60)[/caption] Hexagon Ray-Ban recently introduced hexagon-shaped sunnies into their collection, and they're a big hit…but at $170. Thankfully, TOPSHOP and ASOS have come to the rescue, with similar options under $40! These may be the trendy shades of your summer dreams, and now you can be rest assured you won't have to spend a pretty penny. You could even buy another pair with all that money you saved! [caption id="attachment_603709" align="aligncenter" width="196"] Metal Hexagon Sunglasses ($38)[/caption] [caption id="attachment_603711" align="aligncenter" width="196"] Metal Hexagon Sunglasses in Rose Gold ($19)[/caption] However, if you're feeling like treating yourself or are an avid Ray-Ban customer, get the scoop on the awesome Ray-Ban warranty policy. [Photo: Ray-Ban]
Designers Do The Darndest Things: We're Loving These Crazy/Awesome Shades
We're not going to pretend there's not something totally over-the-top batsh*t about these kooky designer sunglasses, but for some reason...we can't get enough of them. We're thinking putting them on will make us instantly appear to be some sort of Lady Gaga/Man Repeller hybrid...and we can't think of a thing cooler. SHOP INSANE DESIGNER SUNGLASSES NOW Want more? Check out Linda Farrow X Charlotte Olympia, or opt for something a bit more on the beaten path: wayfarers or aviators.
Here Comes The (Selima) Sun Collection For J.Crew
We think that everyone's sunglasses wardrobe needs at least three shapes: A timeless Jackie O style, one set of funky colorful frames, and a pair of retro-inspired cat eyes. Throw in some tortoiseshell for good measure, and your collection is complete! Selima Sun clearly hears what we're preaching, because their new collex for J. Crew has all of the above. We're particular fans of the red Sophia style ($128), but there's not a pair in this six-piece capsule collection that we wouldn't buy! Check out the full line in our slideshow above and grab a pair to welcome spring's arrival. Shop our guides to the best cateye sunglasses, wayfarer sunglasses, and designer sunglasses.