Natalie Portman Turns 30 Today, Celebrate Her With A Pair Of (Actually Cute) Vegan Shoes
From left: Natalie Portman, and a pair of Beyond Skin Vegan Espadrilles ($142.97, down from $259) Notorious vegan and birthday girl Natalie Portman (she turns 30 today!) recently told Q100, an Atlanta radio station that she's put her veganism on hold for the duration of her pregnancy, so as to protect the health of her baby (no Big Mac's for her, though, she's just adding eggs and milk to her diet for the time being). However, we highly doubt that Portman, who has designed her own line of vegan shoes, is giving up her commitment to animal-free clothing and accessories. So in her honor, we've rounded up our favorite picks of vegan shoes for spring. See our top choices below, or shop all vegan shoes at Endless.com here right now. (more…)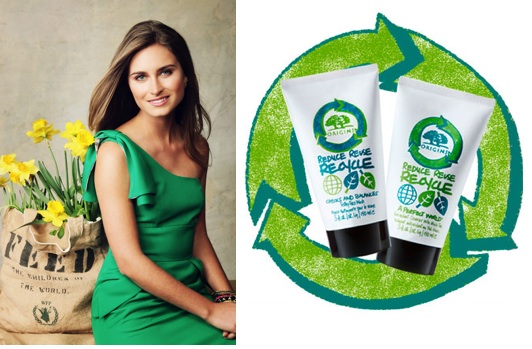 Earth Day 2011 Roundup: The Lazy Girl's Guide To Using Your Green To Go Green
Lauren Bush for Gilt.com and Origins skincare are both having green-themed sales in honor of Earth Day Didn't get a change to plant a tree today? We know you're busy, so we've rounded up some ways you can put your consumerism to good use. Alright, we admit it, we feel kind of hypocritical telling you to go out and purchase consumer items on Earth Day, but honestly, if you're in the mood to spend some green today, why not do so on products that are well, green. Gilt Groupe has a selection of eco-themed products for sale today, curated by Lauren Bush. Juicy Couture will donate $1 for every pair of "Peony" sunglasses (which are made from 55% renewable plant material) they sell. Elizabeth Arden is giving away a free eco-friendly tote for every purchase of a product from their Green Tea line, plus free shipping when you enter the code "GREEN." Origins is offering a free eco-friendly facial cleanser with any purchase of $30 or more, plus free shipping. Net-a-Porter's Runway to Green Collection is featured on the site today, which donates 10% of the proceeds to major environmental causes. Lavanila will plant one tree through the Nature Conservancy for every person who "likes" the brand's Facebook page.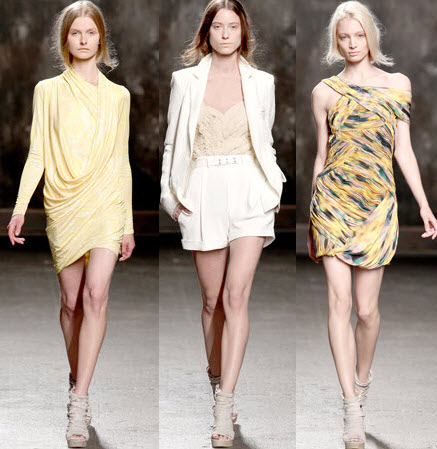 Melissa Joy Manning For Doo.Ri: Eco Jewelry That Doesn't Include Leaves Or Branches
Jewelry designer Melissa Joy Manning and her clothing designer friend Doo.Ri have teamed up with an awesome eco-friendly jewelry collaboration that manages to be organic and fashion-forward (without featuring any leaves or branches--go figure!). Though I read about it months ago, I wasn't able to find any of the pieces online--until now. Feast your eyes--didn't I tell you high fashion is going green? at Lagarconne.com Follow the author of this post on [email protected] Check out our guides to cheap jewelry, and check out all of our hand-chosen sales and deals and best find of the day favorites.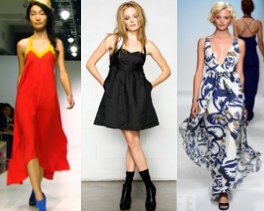 No Birkenstocks Here: Eco Fashion Week Proves Being Green Can Be Chic
Who says fashion can't be eco-friendly? No longer a mere trend, eco-fashion doesn't mean hemp clothing or Birkenstocks anymore. Eco-fashion boasts a fully dedicated fashion week in Vancouver, and green fashion shows were featured during the New York, London Paris and Milan Spring/Summer Fashion Weeks. These high-end events proved that it's easy being green with all the new earth friendly innovations out there and you needn't sacrifice style or luxury to be earth conscious. We've always had the best eco-beauty and fashion, and here are some more buys that you'd never suspect were sustainable. You'd never guess that this Sonya Kashmiri Coin Purse ($122) was an eco-fashion choice. Sonya Kashmiri's designs are being sold through the special YOOX collaboration with Esethica. U2's Bono and his wife Ali Hewson created eco-conscious line Edun in order to encourage trade with Africa. This Edun Organic Cotton Flared Tank ($78) would be perfect over leggings. The group behind London's green fashion show, Esethica has teamed up with YOOX to sell eco-conscious designer's goods like this Henrietta Ludgate Long Dress ($295). This classic was made in an eco-friendly wool jersey. Add a vegan clutch and pumps, and the look is complete. Eco-treat your home (no stinky composts here) with this floral scented Dayna Decker Botanika Collection Candle in Violetta ($54). It's animal friendly and free of chemicals. The environmentally conscious and fashion forward line, Butter London's  3 Free Nail Lacquer ($14) just landed stateside. Free of the three eco-offenders usually found in nail polish, formaldehyde, toluene and DBP, the polish comes in heavily pigmented, high fashion colors so there is no need to sacrifice style for earth friendly fingers. For more green inspiration, check out our guides to the best eco-friendly cleaning products, eco-friendly shopping, and eco-friendly shoes and handbags. Subscribe to SHEFinds.com for the latest exclusive fashion news.
SHEfinds On The Today Show: Where To Get The Eco- and Wallet-Friendly Beauty Buys We Showed You This Morning
This morning on The Today Show, we showed you six decidedly un-crunchy eco-friendly beauty finds. They're more natural and more sustainable than your average cosmetics, but just as glamorous - and sometimes even more affordable. Visit msnbc.com for breaking news, world news, and news about the economy Wash Your Face With Something Natural Green your morning skin routine with Melvita Cleansing Foam ($19) and Yves Rocher Wake-Up Lotion ($16) - they're both over 95% natural, with lots of ingredients you'll be able to pronounce: Melvita's Cleansing Foam has aniseed and olive to cleanse and even out your complexion, while the Wake-Up Lotion combines peppermint, witch hazel, and aloe vera to revive tired morning skin. Feed Your Hair Real Nutrients Shampoo with Kiss My Face Miss Treated Shampoo ($8.29), with organic herbs and extracts, plus essential oils that clean hair without drying it out - plus, it smells just like a treatment room at a fancy spa. Follow up with Emmet Cooper HAIRCARE Repair Masque ($12), a deep conditioner that uses avocado oil and milk proteins. Don't Eat Paraben-Laden Lip Gloss NVEY ECO makes gorgeous lip glosses ($24) that are 100% organic, so you don't have to worry about eating toxins every time you re-apply. For a skin-friendly pop of color, try Physicians Formula Organic Wear 2-in-1 Bronzer & Blush ($13.95): their Eco-Olive complex helps shield skin from the environment, plus the packaging is eco-friendly, with 93% less plastic than similar compacts. For more green inspiration, check out our guides to Eco-Friendly Shopping and Vegan Shoes and Handbags.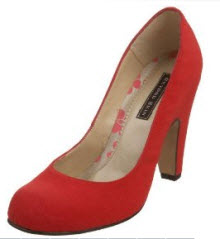 Top 5 Vegan Shoes (Made Of Bottle Caps) That Are Actually Stylish, And On Sale
We're all for being stylish and as well as eco-friendly shopping advocates at the same time. We discovered a fun line called Beyond Skin, filled with cute, surprisingly vegan shoes that don't include any leather or exotic skins. Now you can actually have a good excuse to shop for shoes. After all, you're helping the environment. 1. Proof that recycling can be sexy, Ruby pumps ($137.47,  down from $249.95) made from recycled plastic bottle caps. 2. We were shocked to see how cute vegan Mary Janes could be--these Bob T-Strap pumps ($126.43, down from $280.95) are made from organic denim and cotton. They're so unique everyone will be shocked they're actually good for the environment. 3. Can't you see yourself slipping on these Marina slingback sandals ($112.48, down from $249.95) with a cute neutral shift dress this spring? Let your feet speak for yourself--these say you can still be stylish and eco-friendly. 4. These sunny Cherub pumps ($134.47) in yellow faux patent don't skimp on shine--they'll steal the spotlight from the rest of your shoes, so temper the color with something neutral. 5. Get a pair of these Daisy pumps ($119.23, down from $264) you can wear for the rest of winter and again in the fall. They'll sell out soon, so act quickly. The fashion world is evolving: there are great vegan shoes and handbags to choose from now, plus really cute eco-friendly underwear.
Win All These Recycled Accessories (Worth $640), And Go Green For Free
Today on Better.tv, we're on a mission to prove that recycled accessories are just as cool, stylish and useful as anything that's made from new materials – and it's usually a whole lot better for the environment, too. Below are seven of our favorite recycled finds – and we're giving a lucky reader every single one. To enter, sign up for our newsletter then comment below about what you're doing to go green. 1. Harvey's Treecycle Handbag, $148 Made from: Recycled seatbelts These cute shoulder bags are lined in hemp, and printed with eco-friendly ink, so the whole operation is eco-conscious. 2. Lela Designs Tops, $68-$74 (we're giving away a $200 gift certificate to the site) Made from: PET, a fabric derived from recycled plastic soda bottles The good thing about PET is that - something like a plastic bottle - it's lightweight and durable, so the fabric is ideal for activewear. Unlike a plastic bottle, though, you can fashion it into pink ruffles and collared polo shirts - great for golf, or just for doing errands. 3. Trash to Trendy Platinum Clutch, $85 Made from: Recycled dry-cleaner bags This bag is just the right size to carry all your night-out essentials and still fit comfortably under your arm. And the dry-cleaner-bag bit is a great conversation-starter at a crowded party. 4. White + Warren Remix Bomber Jacket, $165 Made from: Cotton that's spun from old T-shirts This  jacket isn't even dyed  - the color comes from the old tees themselves. Plus, it's a more-interesting alternative to your everyday cardigan for fall or early spring. 5. Telephone Wire Bangle Bracelet, $25 Made from: Recycled telephone wire These South African-made bracelets are so eco-cool, Diane von Furstenberg sent the down the runway at her show last spring. Wear one alone, or stack a couple for an even stronger statement. 6. ecoTOOLS 5-Piece Brush Set, $16.99 Made from: Recycled aluminum tubes At under $4 per brush, these are a pretty good bargain for a full face worth of makeup tools - and sustainable: the handles are made from renewable bamboo. 7. Nahui Ollin Headband, $18 Made from: Recycled candy bar wrappers These bright headbands come in tons of different designs (depending on the sort of wrapper that's used, of course), and have a stretchy band at the back to counteract the wrapper-y stiffness. Want to win everything you see above? Tell us how you're going green (or trying to) below. 1. Post a comment below about what you're doing to go green. 2. You must supply us with a valid email address and sign up for the SheFinds newsletter. 3. The contest starts now and entries must be date stamped by our server no later than Wednesday, February 17th at 11:59 AM Eastern Time to be eligible. 4. One winner will be selected during a random drawing. The winner will be contacted and must reply via email as instructed in the newsletter to claim the prize. 5. No prize substitutions. 6. You must be 18 years old or older to enter and a resident of the USA. Residents of the state of Florida are not eligible to enter; entries from the state of Florida are void. 7. No purchase necessary. 8. Void where prohibited. 9. Click click here for the full rules.
Top Five Eco-Friendly Gifts
Your tree-hugging, eco-friendly pals tread lightly on the earth, so gift them something small but meaningful. Since they would likely be creeped out by Etsy's reusable maxi pad, we've come up with our top five less bizarre, but equally environmentally-conscious holiday gifts. Win over your composting, recycle-happy friend with this Matt & Nat envelope purse ($165).  Not only is it faux leather, but she'll actually appreciate that the lining is made of recycled bottles. With its sustainable, lacquered case detailed with crafty doodles and ten funky eyeshadow shades, Urban Decay's eco-friendly shadow box ($36) makes a pretty, compact gift. Your boho-chic buddy will love these handcrafted leaf earrings ($83) from environmentally and ethically conscious jewelry brand Me&Ro. NUDE's eco-friendly Incredible Skin Gift Set ($58) features paraben and sulfate-free moisturizer, body cream, a cleansing mask, and more.  This face-refreshing gift may be tough to part with. These lace up sneakers ($55) from the Keds organic line are surprisingly versatile, making it even easier to reduce her carbon footprint. For more environmentally-conscious shopping tips, browse our guides to the best in eco-friendly shoes and handbags and eco-friendly underwear.
The Numbers Are In – Americans Are Going Green
A new survey concludes that many U.S. consumers will soon convert to eco-friendly products, says WWD.  About 59% of shoppers are expected to make the switch in apparel, with even more (74%) converting in the health and beauty department. Get a kick start on this trend with our guides to paraben-free beauty, eco-friendly underwear, and eco-friendly shoes and handbags to accessorize.  We've also compiled some of our favorite organic and eco-friendly clothing and products - click through to see a slideshow of some of the best (safe) duds and beauty products.
Online Swapping Is The Eco- and Budget-Friendly Way To Get Exactly What You Want
They say one woman's trash is another woman's treasure, and the eco-friendly, budget-conscious and tech-savvy among us are taking that idea to the web. Most online swap sites work the same way: upload images and descriptions of the items you're willing to part with, peruse others' items up for grabs, see something you love, and propose a swap. These sites all hold their swappers to high standards, so your information stays safe and the goods are typically trendy and in nearly-new condition.  Picking a favorite site depends on what features you value most in a swap venue: variety and quality of the goods, ease of swapping, thorough search systems, etc. ThredUp provides pre-paid envelopes, so your swaps stay post office (and cost) free. SwapStyle shows every thumbnail image on the same page, so you get a big-picture view of everything that's available. DigNSwap's searchable word cloud makes finding particular brands, sizes and categories a cinch—and serves as a good reminder of labels and items you might have forgotten you wanted. Rehash has an active and chatty online community, so you know the minute something new hits the swapping block. And SwapItGreen's trading points system is perfect for great hagglers. If you're just not quite ready to start swapping, look for the best goods on the cheap.  We've got top picks for handbags under $250, great cheap scarves, and discount jeans to make a staple for an array of outfits.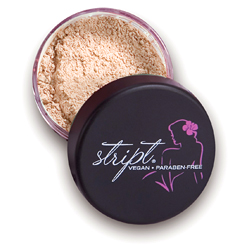 Vegan Makeup That's Friendlier To Animals Than Hayden Panettiere
It's not easy being vegan—even when it comes to cosmetics. For makeup to be truly vegan, the product not only can't be tested on animals, but also mustn't include any ingredients derived from an animal source—including animal byproducts. Yet, some "animal-friendly" makeup brands claim to be vegan, but a quick check on their ingredient panel shows otherwise. The good news is vegan makeup lines do exist, and a few major brands offer vegan cosmetics. Here are four of our faves: 1. Stript Peek-a-Boo Mineral Veil ($25) Stript Make-up's Peek-a-Boo Mineral Veil can be used either alone or to set makeup. It makes my skin appear as though I'm being viewed through a soft-focus lens. Which on some days is very, very necessary. 2. vonNatur Eye Colour Natural Minerals ($16) Every time a little pot of certified-vegan vonNatur Eye Colour Natural Minerals comes across my office desk, I do a little dance. The pigment is rich with underlying tones that aren't your usual fare. Plus, the color wears long, won't crease, and can be extremely intense if you wet your brush. 3. Beauty Without Cruelty Lip Gloss ($39) Beauty Without Cruelty's Lip Gloss doesn't go on too hair-caught-in-your-gloss thick, gives lips a soft, subtle touch of shimmer, and reminds me of another favorite twist pen that I heart (Stila Lip Glaze)—but with vegan contents. 4. Urban Decay 24/7 Glide-On Eye Pencil ($11.50) I just want to give Urban Decay a big hug for its honesty. The company clearly states it's "animal-friendly" but that not all products are vegan. It does produce more than a handful of vegan products, though, and I'm currently penciling in the 24/7 Glide-On Eye Pencil  in Electric on my lower lash line. For some eco-friendly picks, check out our earth-loving shopping and cleaning guides.
Not Your Daughter's Jellies: Four Styles That Won't Break (Or Get Gross) After A Month
Of all the 80s trends that I've seen return, I really never imagined jellies would be a hot item again. Although, now that I'm seeing all of the new styles available, it's hardly the same old thing. Granted, they're all still plastic, so you'll notice that the sweat usually absorbed by your leather sandals is a little more, shall we say, tactile. Although, lots of these cute style are breathable, provide plenty of flow-through, and are built to last. 1. I couldn't decide whether I liked these See by Chloe Ankle Wrap Jelly ($125) sandals better in plum (here) or the jade. You can decide, but both jewel tones are rich and pretty, and would look great paired with a sundress. 2. Marc Jacobs' Mouse Flats are a wardrobe staple, and it's just a nice gesture of him to reissue the Jelly version ($160) in a set of bright spring shades. 3. Want to know when a trend has officially hit the zeitgeist? When a brand like Tod's broadens its traditional mojo to create this eye-popping orange Jelly Thong Sandal ($175). Still waiting on the coordinating tote, though. 4. Perhaps my favorite new find is eco-friendly Brazilian brand Melissa Plastic Dreams (which StyleBakery Teen recently highlighted as a great rain boot alternative). The shoes use 100% recycled plastic and the designs are spot on. The Campana Zig Zag ($63) are edgy ballet flats gone deconstructed. Check out our Spring Shoe Guide for trendy styles all under $100.
A Concealer For Bad Skin Days That's Actually Good For Your Face
What: RAW Natural Beauty Perfect Balance Concealer and Highlighter Trio, $38 Why: I'm convinced RAW Natural Beauty's Perfect Balance Concealer and Highlighter Trio is the eco-Wonder Woman of disguise. It does—and masks—everything. Not only is it free of the bad guys (chemical dyes, preservatives, and fragrances), but it packs in all of the good, natural stuff (botanical peptides to firm up any saggage, Brazilian acai extract to smooth wrinkles, and caper berry extract to clear up skin). Blending the two concealers to perfectly mask any skin discrepancies is super-easy. And, let's not forget the highlighter—it brightens my skin, drawing the attention away from any annoying zit campers who's days are now numbered (thanks to that caper berry). Get Yours: DermStore.com
News: Aveeno's First Come First Serve, YSL Does Green x 2, And More…
To honor the day, our news is fashionably green: 1. At noon today, the first 1000 people to log on to aveeno.com/jubilance will win an Envirosax bag designed by Jeff Tsui, the winner of Aveeno and FIT's Earth Day design contest. You can check out our Eco-Shopping Guide for other handy bags. [PRNewswire] 2. YSL is launching a collection of organic t-shirts, tanks, and totes to debut in June in support of the release of Home, a film that hopes to raise environmental awareness.  Remember, shop at ysl.com today to support The Climate Project.  [FlyPaper] 3. EBay has come out with a list of how to stay eco-friendly, and along with going vintage and hitting up Loomstate, our hands-down favorite is definitely number 4: shop online. Enough said. [eBayInsider] 4. Adrian Grenier, along with other celebs, is providing the label art for Kiehl's newest item. We're big fans of green beauty products, especially ones that help our hair chill out in the frizzy weather. [Stylelist]
A Shopping Guide For The Green That's Hiding In You
Today is without question the most appropriate day of the year to at least consider a green purchase. We all know going eco on the fashion level doesn't lend to everyone's aesthetic, but after browsing the trendy picks in our Eco-Shopping Guide, we hope you'll turn a new leaf (yeah, I said it). Don't forget to sign up for our newsletter and get the latest trends, sales, and deals delivered directly to your inbox. This week we featured the best trenches for spring weather.     
Deal Of The Day: Up To 50% Off Grocery-Toting Totes At Shopbop
Bringing a bag to the grocery store is the least we can do.  And with the three below on sale, you'll look forward to transporting your groceries in a fun tote. Marc Jacobs' Locket Big Tote ($117.60, was $168) folds up into a tiny little square when not in use. Genius.  This Thankyoulady Tote from Leftover Bags ($19, was $38) features a simple graphic printed on eco-friendly organic cotton. Take it to the store or use it at the beach  - either way, the Mad Imports Fetch Tote in Punch ($60, was $120) puts you in a good mood. More Sales & Deals: Victoria's Secret: use coupon code VSSWIM40 for 40% off select swimwear today New York & Company: Up to 70% off Pacific Sunwear: Additional 50% off dresses and skirts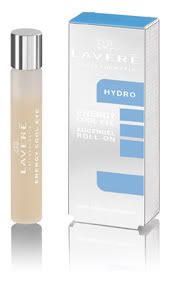 Got Bags? De-Puff With An All-Natural, All-Soothing Hydro Roller
What: Laveré Naturkosmetik Hydro Energy Cool Eye Gel Roll On, $55 Why: Oftentimes, especially after a night full of lychee martinis, I'll wake up with enough fluid pooled under my eyes to put me on par with Mary-Kate Olsen's biggest handbag. Not pretty. Getting my roll on with Laveré Naturkosmetik's handy Hydro Energy Cool Eye Gel Roll On has markedly diminished my early morning bag-lady appearance, and its cooling, firming formula puts the pep back in my skin, regardless of any hangover. For eco-lovers, the formula is all-natural (and the roller is nickel-free), de-puffing, stimulating circulation, and strengthening skin's cells with water lily flower, caffeine, and rooibos extracts. And, if I must be honest, it's really fun rolling it around my eyes. Get Yours: Lavera.com
You Can Be Nice To The Environment Without Blowing Money On Pricey Organic Clothes
MOBama has made affordable fashion hot and with the administration putting a priority on green efforts, eco-fashion is becoming more affordable than ever. You no longer have to shell out for Stella McCartney stuff on YOOXYGEN -- there's now such a thing as a big green bargain.  Payless has a new line out by Zac & Zoe that offers organic shoes like these Aspen Hooded Sandals ($27) at very Payless prices. Forget Loomstate.. Target has a bunch of eco-friendly finds that don't require a fancy launch date. Check out this leaf bracelet ($40) made from recycled metal. Greenloop.com has everything from scarves to pants, all made from organic materials. They carry the always affordable Spun line, which includes this comfy cotton wrap dress ($50, was $95). Even Levi's is getting into the game, with affordable organic denim. Check out the eco Mid Rise Boot 553 Jeans ($69.50) which are made with 98% organic cotton and 2% lycra.  For an affordable line of tops, check out the Revenge Is line, where we found this incredibly well-fitting, soft, and on-trend graphic Earth Day tee ($32). Shop our guide for more ways to buy - and wear - green.
WEN's Repair Mask Makes Up For The Not-So-Nice Things You Put Your Hair Through
What: WEN Re-Moist Intensive Hair Repair Mask, $72Why: Because I was feeling green—with organic goodness…and a healthy helping of envy toward bouncy, lustrous manes—I did a little mane recon with Los Angeles hair guru Chaz Dean's natural WEN Re-Moist Intensive Hair Repair Mask. This thick, hydration-packed treatment left my very damaged tresses feeling softer and a tad bit stronger than they had in months. If you're tresses thirst for some of nature's best reconstructors, the mask contains oodles of botanical goodies, including high concentrations of organic aloe vera juice and shea butter. Sea buckthorn fruit and neem extracts (along with kukui nut and tamanu nut oils) seriously kicked my hair back into gorgeous shape.Get Yours: amazon.com Check out our Hair at Home Guide and stop relying so much on the salon. 
Solution: Take The Least Invasive Shoe Out There And Make It Less Invasive (For You And The World)
What: PocketFlops' Earthflops, $20 Why: Now that May is pretty much here, we can hopefully (I am still wearing a sweater and long pants) switch our commuter boots to the ultimate travel friendly shoe: the flip flop. But apparently, Floc Designs can do us one better with a pair that actually folds in half.  And now, their incredible, and very little, Pocketflops come in an Earth line - with a black and white palette that matches my mostly black outfits. Same great concept, new conscience-settling materials.  Get Yours: flocdesigns.com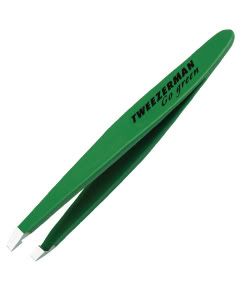 Now Even Your Eyebrows Can Be Green Thanks To Tweezerman
  What: Tweezerman Go Green Mini Slant Tweezer, $12 Why: Eyebrows in need of pruning and preening? Mine too. And my trusty Tweezerman Slant Tip Tweezer has always been my go-to plucker for it's extra-easy precision tips and nice grip. Now Tweezerman is offering the special-edition "Go Green" Mini Slant Tweezer, a mean, green mini-tweezing machine (packaged in 100% post-consumer recycled paper). For every tweezer purchased, a new tree is planted and a dollar will be donated to the National Arbor Foundation. Why pluck with anything else? Get Yours: drugstore.com
YOOX's New Eco-Shop Helps Green Up The Fashionable Set
Earth Day is right around the corner, and everyone's going (even more) green. Online fashion mecca YOOX made itself part of the green scene this week, launching YOOXYGEN, an eco-friendly initiative aimed at raising environmental awareness by putting green designers, artists, and organizations in the spotlight. Click on through to the ECO-mmerce section to find shoes, jewelry, handbags, and clothes designed with the Earth in mind. These Momaboma bags ($158) are made out of everything from cheeky vintage mags to discarded homework and vinyl records. This wooden bracelet from Caboclo ($55) infuses nature into every outfit you pair it with. And each piece of the jewelry is handcrafted by natives of the Brazilian rainforests. Stella McCartney's clothes and accessories totally dominate YOOXYGEN's page. And why not? These sandals ($280) are designed using alternative materials like plastic, vinyl, and cork to ensure a completely cruelty-free line. Check out our Eco-Shopping Guide for other ways to go fashionably green. 
SInce Air-Drying Is Not An Option, The Andis Eco-Air Hair Dryer Is A Happy, Eco-Friendly Medium
What: Andis Eco-Air Tourmaline Ceramic Dryer ($23) Why: Hair dryers are notorious energy suckers, so switching to this more eco-friendly option will help mediate the damage. The Eco-Air dryer dries my hair in half the time of my old dryer, thus using less energy. With 3 speeds, 2 wattage settings, and a detachable air concentrator, diffuser, and styling pick, my hair stays happy, calm, and frizz-free. Get Yours: walmart.com
Staycation Idea: Give Yourself A Weleda Facial
We aren't going to pretend that working for SheFinds doesn't have its perks. SheFindsBryn and I recently spent a relaxing day with natural skincare giant Weleda getting gorgeous skin that you can get at home. We can both attest: we were positively glowing for the rest of the day and are dying to pass this onto our beloved readers! Here is a step-by-step of how to give yourself the best facial of your life in the comfort of your own bathroom.Weleda has three specific lines for different types of skin. I'm writing about the products in the Wild Rose line, which is good for rejuvenating and regenerating skin. If your skin is sensitive, use similar products in the Almond line and if you have combination skin, use the Iris line. Step One: Grab yourself some cotton pads and place a little of the Almond Facial Oil ($3) on the pads. Press the pads gently down onto the eye and wipe downward, then take the pads and wipe from the inside of the eye inward to get rid of eye makeup. Step Two: Place their Wild Rose Cleansing Lotion ($20) onto two more cotton pads. Starting at the center of your face, move the pads gently in a motion from the middle of the face outward, sweeping upwards around the cheeks and jawline. Repeat until pads are clean. Step Three: Slather on a Wild Rose Intensive Facial Masque ($30), soak a towel in warm water with a few drops of their Lavender Relaxing Bath Milk ($20) and steam your gorgeous face with it. Repeat if necessary. Try to stay awake. Step Four: Take the Wild Rose Facial Toner ($20) onto two pads and using the same motion as with the Cleansing Lotion. This is a very gentle toner and it won't sting. We were surprised! Follow the toner with the Wild Rose Eye Cream ($25). Apply to the tips of your ring fingers and gently tap the cream into the area around the eyes. Results are immediate and we're not kidding. Final Step: The final step is to apply a cream. You have your choice: the Wild Rose Moisture Cream ($25) works beautifully under makeup for indoor activities, and the Wild Rose Day Cream ($25) is a great all-day wear cream that leaves a gorgeous complexion behind.We were hooked and excited to pass this along to you. Trust us, this is eco-friendly beauty that is worthy of your bathroom countertop.
Freebie Friday: Win A 34-Product Lip Care Collection From Softlips
What: A prize package from Softlips, including 12 sticks of Softlips PURE, 12 sticks of Softlips Sheer, and 10 sticks of Softlips Tints, all packaged in a pretty white makeup case. Why: Ladies, it's lip balm season. And few things are more satisfying than knowing you're stocked with enough of the stuff to stick one in every handbag, plus the glove compartment and on your nightstand, so you'll never wind up unhappily chapped.And Softlips balms are at the top of everyone's list – including ours: We just raved about the brand new PURE line, which is 100% natural, USDA certified, and packaged with recyclable materials. And in addition to the PURE balm in pomegranate and honeydew (why aren't more things pomegranate flavored?) and the sheer versions, you'll get ten tinted balms – enough for one in each evening bag, and two different colors to keep in your office drawer. How: Look around the Softlips site, then leave a comment telling us which product you'd be most excited to try, then tell us which product you'd be most excited to try and we'll enter you in the contest.Can't wait to win? Peruse the selection at Drugstore.com now – all of the Softlips balms are deliciously affordable at under $4.And don't forget to stop by MomFinds for a chance to win a Deluxe Natural Gift Basket for baby from Bumkins. 1. Post in the comments section about what Softlips product you'd be most excited to try.2. You must supply us with a valid email address and sign up for the SheFinds newsletter.3. The contest starts now and entries must be date stamped by our server no later than Friday, January 23rd, 2009 at 11:59 AM Eastern Time to be eligible.4. One winner will be selected during a random drawing and will be announced in the January 27th SheFinds newsletter. The winner must reply via email as instructed in the newsletter to claim the prize.5. No prize substitutions.6. You must be 18 years old or older to enter and a resident of the USA.7. No purchase necessary.8. Void where prohibited.9. Click here for the full rules.
MomFinds: New Law Threatens Small eco-labels, So Buy Your Baby Green While You Can
A new law intended to protect children by testing for lead in products made for kids is in fact threatening eco-friendly labels that already produced chemical- and pesticide-free clothing for tots. The regulation sound good in theory, but in reality testing for lead costs a mint--upwards of $15,000 depending on how big the clothing line is--and many fledgling green designers fear that the Consumer Product Safety Act will put them out of business when it goes into effect in February. MomFinds supports companies that produced safe products for babies before the government required them to, and we think you probably do, too. Hit up these small and socially-responsible business while you still can! Can You Dig It? Organic Apparel makes 100% organic clothing for babies and toddlers, including adorable onesies like this "organically grown" number ($24), which comes in sizes that fit kids up to 24 months. Tiny two-pieces like this camping tee and red-striped shorts ($39) are emblamatic of the Garden Kids look, which started when a handy-crafty mother began sewing nature-inspired designs onto her kids' (all-organic cotton) birthday party outfits. Massachusetts-based Toby + Rei designs a full clothing line for kids, all hand-dyed and made of sustainable fabrics like bamboo, including pants ($24), hats for infants ($9), and grafic tees ($24-$28).
Alternative Earth's Tees Are Incredible – And Not Just Because They're Eco
You know that t-shirt that makes your boobs look hot, your stomach tight, and your look the perfect combo of casual and cool? Well, in 1996 designer Greg Alterman founded Alternative Apparel to produce just that--infinite versions of a classic American garment. And while he'd probably say they've been fulfilling that mission quite well, thank you, ever since then, we think that only in 2007, with the launch of the eco-label Alternative Earth, did the company finally achieve perfection--with the 100% organic tee that not only flatters your form but looks after Mother Nature, too. The Organic Tunic ($28) is sheer and extra-long, and comes in short-sleeve as well as tank options. The Raw Edge Tee ($22) is pre-fabricated to look like that favorite top you cut the neck out of when you were fourteen. I wear it to yoga (sans headband) or over a colorful tank-top for an 80s night out on the town (also sans headband. Always sans headband). A portion of proceeds from Alternative Earth purchases (which are, admittedly, pretty darn affordable) go to fund the Wildlife Trust, so you're not only helping Mother Nature, you're helping her creations, too. Check out the website to see other shirt designs, and the 2009 line of hoodies, sweats, and other organic loungewear.
Win One Of Five Subscriptions To Boho Magazine And Get A Little Greener
As a bonus giveaway – we think this is a good economic climate for free stuff – we're giving away five subscriptions to Boho Magazine, the coolest green fashion and lifestyle pub around.To enter, tell us your favorite eco-friendly fashion or beauty find in the comments section. To get you thinking green, here are Editor-in-Chief Gina La Morte's picks. 1. Smartglass Jewelry The stunning recycled glass pieces are made from beautiful wine, beer or water bottles. Colors are unique and stunning, especially when you get your hands on rare peacock blue bottle. You can even send them your favorite bottle and they will make you a special piece. 2. Bottletop Bags Handmade by women in Salvador, Brazil, this bag is made up entirely of ringpulls from the tops of cans. They are created by bottletop, one of the UK's most dynamic and forward-thinking charities.3. Coke-Bottle Cuff When designer Amanda Jaron decided to "go green" she never thought a Coke bottle and her grandmother's old brooch would somehow come together. This stunning cuff is so unique and special, it truly takes the art of being recycled and handmade into total luxury. 4. Levi's Eco jeans I am a jean queen, and with sustainable denim more easily accessible, not to mention the great fits and washes, there is no reason not to add at least one pair of organic denim into the mix. 5. Corso Como Shoes My latest shoe obsession is with Corso Como. Aside from their shoes being so gorgeous, and fashionable, the company is completely sustainable and socially conscious, using all recycled materials in their packaging and ensuring the rights of its local workers.1. Post in the comments section about your favorite eco-friendly fashion or beauty find.2. You must supply us with a valid email address and sign up for the SheFinds newsletter.3. The contest starts now and entries must be date stamped by our server no later than Wednesday, December 24th, 2008 at 11:59 AM Eastern Time to be eligible.4. Five winners will be selected during a random drawing and will be announced in a SheFinds newsletter. The winners must reply via email as instructed in the newsletter to claim the prize.5. No prize substitutions.6. You must be 18 years old or older to enter and a resident of the USA.7. No purchase necessary.8. Void where prohibited.9. Click here for the full rules.
Jewelry From Green Karat For Your Tree-Hugging Loved One
Last week, we shared a few green gifts you could buy instead of non-eco items. This time around, we'd like to show you some jewelry that'd be ideal for your environmentally aware friend, spouse, or famly member. What: Green Karat Recycled Titanium Sylph Earrings, $250Why: Green Karat makes exquisitely hand-carved jewelry that's so lovely we don't really need to mention its green credentials to sell you on it. But we will, because it will really be the icing on the cake for your tree-hugging loved one. All GK products are created from 100% recycled post-consumer materials. We love these modern titanium Sylph Earrings, whose price includes a voluntary carbon offset tax. Or opt for the 18-karat gold Lobe earrings ($175) - a careful and delicate rendition of a natural shape. And Green Karat offers second day shipping, so you're guaranteed to receive in time for the holidays. Get Yours: greenkarat.comCheck out our Jewelry Staples Guide for pieces that every stylish woman should own.
Deal Of The Day: 30% Off Eco-Chic Clothes At Tobi With The Code HOLIDAYTIME
Gone are the days when environmentally conscious clothing meant Birkenstocks and shapeless hemp pullovers. These eco-friendly clothes demonstrate your passion for style as well as your passion for the cause. Ring in the new year in the Twist Slim Dress from Mason by Michelle Mason ($207.90, was $297) and get a jump start on your resolution to do something for the environment. This is not your mother's turtleneck. The Eco-ga'nik Flare Sleeve Turtleneck ($83.30, was $119) will keep you warm and stylin' this winter. Wear the Edun Amira Camisole ($108.50, was $155) and global warming won't be the only thing heating up the planet. More sales and deals on the web: 20-40% off at the Bare Necessities holiday saleBuy one, get one 50% off the entire American Eagle collection40% off during the Bloomingdale's holiday sale, plus an additional 20% off with the code HOLIDAY The sample sale scoop - shop these sales today for huge discounts: Joie, Petit Joie, gara danielle and Designer Fragrances at HautelookMarc Bouwer Glamit!, Dunhill Accessories, Milly, Marco Bicego and BoChi at Gilt Groupe David Yurman at Rue La La Eva Franco at Editors' Closet
Until They Come Out With A Wii Eco, We'll Have To Settle For These Earth-Friendly Gifts
You may love the holidays (who doesn't enjoy gifts, decorations, family celebrations?) but they're not always Earth-friendly. Think about all that wrapping paper, Christmas trees, and highway and air travel back to the ancestral home--that stuff hurts the environment. Badly. But since there's little you can do about the trappings of gift-giving, focus your efforts on making your purchases as eco-friendly as possible. Here are a few green gifts we really like. EcoTools Bamboo Five-Piece Brush Set ($11) includes tools for applying eyeliner, blush, shadow, and lip color - each with sustainable bamboo handles and cruelty-free synthetic hair bristles. At 15 inches wide and 7 inches deep, this Heather Heron Acacia Clutch ($375) holds all of your essentials while maintaining a sleek, modern look. And, don't tell, but it's made of European hemp, a favorite fabric of not only earthy kook Woody Harrelson but also of everyone who knows anything at all about green fashion. As the first cosmetics company to receive USDA organic certification, Origins knows something about eco-friendly bath and body care. Their products are made from organically-grown farm products, which means there's no toxic chemicals or pesticides in the stuff you're smearing all over your face. The Alternative Roots gift set ($48.50) contains ginger body products that offer an unexpected and refreshing scent for the holidays.
How To Dress For A Date With An Environmentalist (In Eco-Friendly Clothes That You'll Actually Wear)
Gotta love those environmentalists: so good, so aware, so responsible. And if you're going on a date with one--like I did recently, no lie--you'd better be ready to defend your green creds. There's no easier way to practice sustainability than to wear it. Here, SheFinds shows you how to prepare for your date so that you show up looking sexy, stylish, and absolutely righteous. Toggery just released a gorgeous fall collection of all-organic dresses, tops, and jackets in rich colors. And they're softer than you could possibly imagine, made of innovative new fabrics like bamboo and micro modal. We loved this Chloe Cowl Dress ($92), which falls beautifully over the body (Toggery puts special emphasis on fit) and has stylish 3/4-length sleeves. Or top a little black dress with this burnt orange Halrow Cropped Jacket ($149). Simple, elegant clothes demand big, funky accessories like this Verderocks gold bracelet ($140) and Rachel Essex recylced chain necklace ($120) from fashion-conscience.com. They're all ethcial, recycled, vintage, or otherwise sustainable pieces. I saw a handbag by Vegan Queen at a green fashion show last year, and couldn't believe it wasn't leather. This small bowling bag ($695) boasts antique brass details and Louis Vuitton-style embossing, and is the perfect complement to your stylish - and 100% sustainable - outfit. So when your eco-crusading date details all of his proud achievements, you just let him know that you're the greenest and best-dressed gal in the room.
Planet Botanicals Helps The Earth, Ugandan Women….And Won't Clog Your Pores
What: Planet Botanicals Body Balm, $34 Why: Because good moisture comes from the Earth. Using the hydrating and qualities of East African shea butter and rosehip oils, this magical balm is sourced straight from female aritsans in Uganda. A small dab will heal and hydrate your skin with unlikely efficiency, offering aid to hands, feet, lips, face and even your hair should you need it. It's status as 100% au natural will clog nary a pore where your skin is more sensitive and do the job better than any man-made product could dream. It's also perfect for the impeding winter. And to make matters better, all ingredients are sustainably sourced, not only offering commerce to vendors in remote regions across the world but also doing so while being environmentally mindful. Get Yours: planetbotanicals.com
Guy Friday: Farfalla Cream Is For Guys Who May Care About Their Skin More Than Women Do
What: Farfalla Sandalwood Moisturizing Cream, $40 Why: I won't kid you – this is a high quality product that your man may never buy himself, but will love you for getting into his hands. The Farfalla Sandalwood Moisturizing Cream is a Swiss product designed exclusively for men which claims to reduce wrinkles by 33%. Over 70% of the raw ingredients are grown organically and contain no petrochemicals or synthetic fragrances or colors. But here is the most important thing aside from any percentages – it feels great on the skin every morning. Bonus: Thankfully, this product is not tested on animals. Get Yours: amazon.com
Eco-Dent Toothpowder Saves You Money, And Won't Get Confiscated At The Airport
What: Eco-Dent Toothpowder, $6.50Why: In these times of burgeoning economic recession, stringent airport security, and new-found environmental awareness, certain products are struggling to keep their niche in the market. Others, forgotten over the course of time through no fault of their own, are suddenly coming back into vogue. Today, we bring you one such item, so brilliant we can't believe it almost faded into non-existence: toothpowder. New developments are giving Americans compelling reasons to re-remember this time-tried product. For one, it's not a liquid--so, unlike toothpaste, you can take it on the airplane with you. It's far cheaper than toothpaste, and lasts for over 200 brushings. And it's eco-friendly for the same reason - instead of buying four tubes of toothpaste, you can purchase just one little bottle.Get Yours in mint, cinamon, anise, or lemon-lime at eco-dent.com. And check out our Teeth Whitening Guide for at-home ways to get and keep a brighter smile.
OPI Likes The Earth, We Like OPI …. It All Works Out
What: Sephora by OPI nail polish, $9 Why: Let's face it, cosmetics aren't always eco-friendly. Ever since humanity began caring about such things (when was that? In 2007, I think), its record on animal testing and toxic ingredients has been problematic at best. But now, some companies are taking steps to eco-ify their products. Foremost among them, OPI nail polishes, who in 2007 replaced three harmful chemicals in its famous lacquers with more environmentally-friendly substances.SheFinds has always loved OPI's bright, bold, high-quality polishes (we inducted their long-lasting, no-chip, quick-dry, funky-named formula into our Hall of Fame in March)--and now we're pleased to report that none of the ingredients will kill baby seals in the Arctic--or give your nails that stripped, dull, poisoned look when you remove the polish. Get Yours: Sephora
Eco-Chic: Deity Of Hair Plant Is Seriously A Conditioner From The Gods
What: Deity of Hair Plant Conditioner For Hair Loss, $10 Why: The gods simply must be crazy, because we've all been spending $30 on fancy conditioner... when all you may ever need is a $10 bottle made in Nepal. Deity of Hair's Plant Conditioner For Hair Loss is a 100% naturally packed punch of detox for your hair and scalp, softener for your strands, and an added dose of shine. It's gentle enough to use on a child and its cleansing properties cut right through grease, leaving your tresses supple and shimmering. And, of course, as its name denotes, it's made especially for those of us who are losing our locks. Get Yours: amazon.com
Eco-Chic Beauty: Target Goes Green
Wandering the beauty aisle of my neighborhood Target for their latest designer makeup, a new product line caught my eye and landed in my bright red cart: Green by Nature. All of the products are made with between 91% and 98% natural ingredients, according to their packaging. That means no artificial fragrances, chemical preservatives, parabens, DEA, petroleum, propylene glycol, sulfates, saccharine, dioxin or phthalates. Try saying that three times really fast. Instead, all of the products— lotion, body scrub, hand cream, body wash and spray, and lip products too— are made with botanical extracts and essential oils. The prices are higher than the typical beauty products at a discount retailer, but still well under department store brands. The new additions to my beauty routine: the fantastically fresh Mint Green Tea Body Wash ($10) and the luxuriously moisturizing Almond Cocoa Butter ($12). I confess I bought them simply because they smelled delish, but I've fallen in love with how well they work. So next time you're searching for flawless, organic beauty, don't forget to check out Tar-jay Boutique!
Eco-Chic Find: Rare2B Detox Mask Gets Rid Of The Gunk
What: Rare2B Detox Facial Mask, $35 We've raved about the Rare2B line before, and even gave it away to a lucky SheFinds reader, but we just keep coming back for more. The rich botanicals in the Detox Facial Mask work overtime to make your skin look and feel incredible. The smooth, clay-like formula draws out impurities, cleanses, exfoliates, nourishes, and regenerates skin, and it works on all skin types. And even better… it's made of completely vegetarian ingredients, without animal by-products, parabens, formaldehyde, alcohol, and all kinds of unfriendly stuff. Just in case that wasn't enough…all of the ingredients (like seaweed and olive oil) come from sustainable fair trade sources. I've been using it every other day, applying a thin layer on my freshly washed face for about 10 minutes before rinsing it off. In just the past two weeks, my skin has begun to look more even and smooth… certainly nothing to complain about! Get Yours: rarenatural.com Also check out our Detox Guide for more ways to cleanse and rejuvenate.
Fashion Top Five: Eco-Chic Fashion Sites
It's never been easier to be fashionably green – from recycled jewelry to organic bamboo, lots of designers are taking the step from eco-friendly to eco-chic. We found five sites that specialize in green stuff that's stylish and wearable; below, check out one of the offerings from each.Where: Fashion-Conscience.com Why: A veritable eco-fashion emporium, this place stocks clothes, jewelry, footwear and accessories like scarves and bags. You can shop by "ethic" – recycled, vegan, sustainable and organic wares all have their own sections on the site.What: This chain and jet necklace ($126) is made of recycled (or vintage, depending how you want to spin it) materials Where: Greenloop Why: There's a great selection of earth-friendly basics here, like black trousers, wide-leg jeans and everyday tees – I could build a green wardrobe from the ground up on this site.What: A dress made of woven bamboo ($132, was $220) and accented with a coconut belt can handle the day-to-night transition seamlessly.Where: Alternative Outfitters Why: Everything here is vegan, and the offerings include lots of shoes (organized by occasion) and handbags, plus other accessories like jewelry, scarves and gloves.What: This patent hobo ($56) has the slouchy look I adore in big day bags. Where: Beyond Skin Why: Vegan shoes that aren't hideous/bizarre.What: Beyond Skin shoes have a retro look – which I think is cool all the time and fashion people say is in this fall – and the Lily pumps ($227) are no exception. They have a cute rounded toe and conical heel, and are covered in organic denim. Where: The Natural Store Why: With separate "boutiques" for couture-like clothes and every-day wear (plus active wear, lingerie, and tons of other stuff), this site is tres easy to browse and search.What: The People Tree Jersey Cardigan ($54) has the long, lean silhouette of a boyfriend cardigan.
Deal Of The Day: 50% Off Eco-Friendly Tops At Shopbop
The tops below are either made of earth-friendly/sustainable materials, benefit green charities, or both; a nice way to know you're doing some good without paying top dollar to do it.All proceeds from the sales of this Coral-print tank ($36.50, was $73) benefit The Coral Reef Alliance. Plus, the coral design is pretty, and appealingly graphic in black and white. Definitely a potential night-out piece, this double-layer tank ($112, was $224) is made of sustainable silk chiffon and has a cool slouchy look without being revealing. A portion of the sales from this organic cotton "We Are Green" tee ($41, was $82) benefits Healthy Child Healthy World. More sales and deals:As see in the SheFinds Forum: Up to 59% off hair and skincare kits at Ariva.com. Tomorrow only, get jeans for just $12 at Old Navy. 25% off fall fashions at SmartBargains now through Sunday.
Get Real Mint Claims To Be 'Soap With Bite' – A Little Intimidating, But It Works
What: BlueQ's Get Real Natural Soap in Mint, $5 Why: So many reasons! The chief one being cleansing and exfoliation in one step. Get Real Natural Mint has jojoba beads embedded throughout (down to the last sliver) to slough off dead skin as you lather up. No washcloth or poofy thing needed. And there's "No Fake Crap". It's made with essential oil, no artificial color, fresh mint, and avocado butter to moisturize. It's great for sensitive skin and excellent for traveling. One bar will last you a good long time. And once you've finished with the Mint you can try Lemon (with real bits of lemon replacing the jojoba beads) or the smooth-gliding and heavenly-smelling lavender. Get Yours: BlueQ.com
Can You Speed Up Your Metabolism By Wearing The Right Necklace? Conscious Jewelry Thinks So
What if you could speed up your metabolism, relieve PMS, calm stress related conditions, detoxify your system of pollutants, and bolster health, happiness, and enthusiasm all by buying jewelry? Dana Weiss, founder and designer of Conscious Jewelry, created the first commercially sold designer line of its kind using metaphysical properties of crystals and gemstones to actually heal the body. All you have to do is put it on! Dana says, "To metaphysically choose a stone is easy. Simply choose the stone you are most attracted to. Your subconscious will choose whatever is most metaphysically healing for you at that moment." Check out all the different stones she offers and find the one that draws you in. Then decide if you want it as a necklace, bracelet, or earrings. She even does pet charms. Heal Fido's arthritis with a Conscious Jewelry charm on his collar.The greenish colored stone necklace on the left is rutilated quartz on a 36" gold plated textured link chain for $624 and the black stone necklace on the right is a 22" inch long obsidian heart chakra necklace for $474.Looking for something a bit cheaper? Find this gorgeous tiger's eye necklace ($164, was $328) and charm bracelet ($74, was $148) on sale at Brooks Brothers. Tiger's eye is supposed to reduce the desire to overeat, help addictive habits, help one be aware of spending habits (if that's a problem of yours you're in the wrong place right now), and heal bruises. If you love this trend, check out our Celeb Jewelry Guide for bargain alternatives to the stars' designer gems.
Eco-Chic: The Five Accessories Messenger Bag Assuages Your Guilt Of Shopping
What: Five Accessories Small Recycled Messenger Bag, $32Why: I've been feeling guilty about shopping lately, with the economy in shambles. That's why I was so delighted to find this Five Accessories Recycled Messenger Bag; and to finally have a reprieve from my spending anxiety. This smallish tote (its dimensions are 6Lx4Wx8.5H) not only features an adjustable strap, credit card pockets, and an adorable tribal-esque print, but the company donates five dollars of every handbag sold to aid a charity in the locale where the good was handmade. And it's made from recycled rice bags. So in one shopping trip I was able to find the ideal present for my Whole Foods–loving aunt, contribute to the well-being of people in Cambodia, and generate further demand for a green-friendly marketplace. Who's feeling guilty now? Get Yours: fiveaccessories.com
Parabens? We Don't Need No Stinking Parabens!
Depending on who's doing the talking, parabens are either entirely benign, inexpensive ingredients that preserve the lifespan of your beauty goods, or cancer-causing agents of death and deformation. Hmm. I'm not one for jumping on the fear bandwagon, but while the jury is out, it can't hurt to switch to some of the great products in the paraben-free, "better safe than sorry" camp (especially for products that will be absorbed into your skin). Jurlique Herbal Recovery Gel ($134) is packed with herb and plant extracts to hydrate and firm skin. It absorbs quickly, and instantly made my skin feel cooler and smoother. Ren Seaweed and Sage Body Wash ($22) will leave your skin feeling clean and supple, without stripping away moisture. Korres Body Butter ($5-$21) is deeply moisturizing and available in four fabulous formulations: Quince, Yoghurt, Fig, and Guava. Pangea Organics Hand and Body Lotion ($16) is great for those who need extra moisture in the sticky summer months It moisturizes without being heavy or greasy.All products are also available through Ekoh where, for the month of August, SheFinds readers will receive a 20% discount on everything on the site! Ekho offers prestige organic, natural, and environmentally conscious beauty brands. Use the code 'shefinds' at checkout.
Yay! Let's Confuse Starbucks Employees With A Coffee Cuff
The designers of this chic little bangle should probably start trying to solve the health care crisis, because this little piece of jewelry is so frivolously smart that, when I first read about it, IQ points were actually sucked straight from my ear-holes.It's a cute recycled wooden cuff that doubles as a cup cozy. Get it? It's totally granola-chomping and eco-conscious. Instead of wasting paper on that cardboard cozy or doubled cup on your daily latte, you can use your recycled wood accessory! It's a caffienated marriage of form, function, hippy, and yuppie.If only there was device in the cuff to temporarily freeze the voicebox of those people at Starbucks who insist on ordering their hugely complex coffees at a precise temperature. Then it would truly be doing a social service.Get yours: Contexture.ca for $68
Make Laundry Doable With These Powerful Problem-Solvers
It's a good thing there are people who spend time coming up with innovations for fighting stains and washing denim – if I hadn't been given a talking-to, all those Hanky Pankys would still be going in the wash with my T-shirts and boxers. On Better TV today, SheFinds shows you the latest and greatest laundry solutions for whatever washable problem you've got, from creating a more eco-friendly laundry room to tackling that stain while you're out on a date. For fast stain fixes:OxiClean Spray-A-Way Instant Stain Remover ($4.99) and Tide To Go's Instant Stain Remover Pen ($6.99 for three) both mimic the tried-and-true stain-fighters in their bulkier OxiClean and Tide cousins, and both are small enough to stash in a clutch on date night. For those can't-put-it-in-the-regular-wash items:You can't very well throw grandma's vintage tablecloths into the spin cycle. Instead, try Hillhouse Naturals' gentle Linen Soak ($16) to clean your delicate linens without damaging them. To prevent your favorite dark-wash jeans from turning into acid-wash jeans, bluwash's formula ($18) minimizes fading by bonding to fabric and preventing harsh chemicals from wreaking havoc on your denim's dye. For an eco-friendlier wash:Method Laundry Detergent ($9.99) uses natural enzymes, not harsh chemicals, to remove your stains, while Zainz Pre-Wash ($3.85) ups your stain-fighting ante with a biodegradable, plant-based formula you spray on before those dirty clothes go in the wash. A more rustic take on eco-laundry, Farmhouse Laundry Powder ($12.50), a super-concentrated detergent mad with essential oils, is packaged in a simple paper bag – more efficiency with less waste. We like it.
Oregon's Got Style – And Eco-Sense, Too
Since we know how important environmentalism has become, SheFinds tries hard to bring our readers the best of eco-chic design. We can't think of anything better than looking great while knowing you're doing good. So when this month's Travel + Leisure magazine chose the city of Portland's eco-fashion scene as the reason to visit Oregon this year ("50 Reasons to Love the U.S.A. Now"), we figured we should follow suit and check out what green design looks like out in the Northwest. Here are some of the new names that their reporters sniffed out (and since not all of you live within driving distance of Portland, we've also done some sleuthing--to make sure you can get all this gorgeous stuff online):Anna Cohen. With their "Italian street couture" look and environmental grounding (you won't believe the brilliant and cotton-soft materials she uses, including hemp and bamboo), Cohen's dresses have been wowing this year. We love the Soy halter dress (was $281, now $84), a fresh take (and fabric) on the classic little black dress. Suzi Johnson. Her cashmere sweaters, dresses, and even bikinis are hand-loomed from organic Tanzana cotton. This off-the-shoulder tunic ($446) is comfortable enough to wear while you lounge around the house--and hot enough to show-off on a night out with the girls. Julia Barbee. For the Frocky Jack Morgan collection, Barbee bedazzles vintage finds, adding sparkle and flair--and recyled material--to her wares. This Green Leaves necklace ($73) combines vintage charms and found objects to create a unique, whimsical accessory that will get lots of attention at the office. In fact, it'd go great with the above off-the-shoulder tunic!
Eco-Chic Trend: One Man's Trash Is Another Man's… Trashion
Instead of being buried in landfills, used plastic containers, industrial leftovers, and toothpaste tubes are finding new lives as jewelry, shoes, wallets, and even evening bags. The fad known as "trashion" has gone mainstream as urban designers are increasingly using excess and discarded materials. These aren't products that look like they came from arts & crafts time at summer camp, but sophisticated earth-friendly designs that could hang with the best of the designer labels.BeGoodDesigns Leather Shoes ($76 to $96): Made from leftover leather and denim used by the auto and fashion industry, these shoes are so adorable you'll need more than one pair. Escama Studio Pull Tab Shoulder Bags ($39 to $240): Escama is already a recognized brand for followers of the pull tab/pop top shoulder bag. Created by a co-op of women artists in Brazil, each bag is hand crocheted.Glass Bottle Necklaces ($60): Made by a Georgia artist named Kathleen Plate, these unique pendants are made from glass beer and soda bottles.
The Best Lip Balm Ever: BlueQ's Get Real
I'm a life-long sufferer of chapped lips, so I have been through a ton of balms, softeners, chapsticks, and the like. One thing I've discovered is that natural ingredients work better than petroleum-based stuff and a great balm needs two ingredients to combat even the most chapped lips: shea butter and beeswax. Not alone, but in combination. This is the only constant in the best products. Other ingredients to look out for are Vitamin E and natural oils (soybean, coconut, etc.). My current favorite balm includes all of these: BlueQ's Get Real line. As it says on the package: No Fake Crap. It soothes even painfully cracked lips and keeps my lips supple for hours. I like that the flavoring is subtle so I don't keep licking my lips. You can wear it alone or under lipstick and it still works. I never go anywhere without a stick of Get Real in my bag. Find it at BlueQ.com for only $3.99.