We Did The Shopping For You: Here's Everything You Need From Victoria Beckham's New Collection With Estée Lauder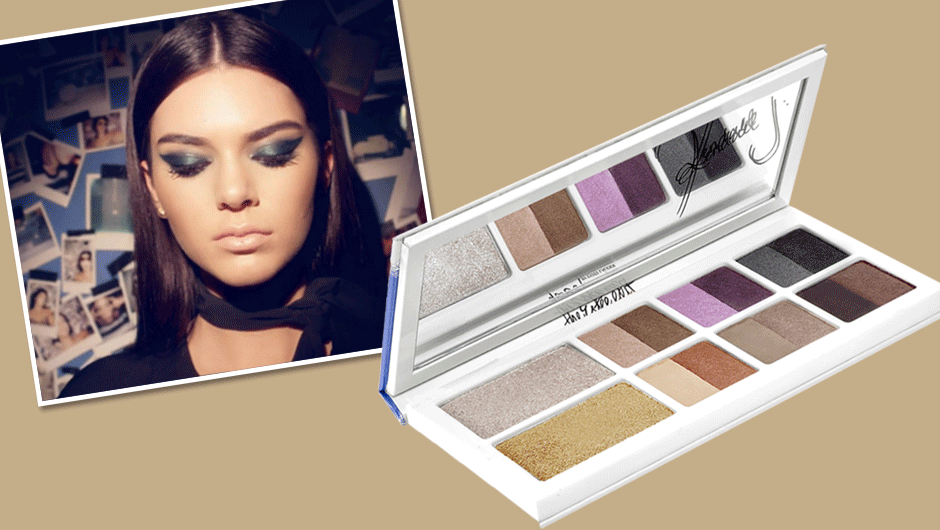 Kendall Jenner's Eyeshadow Palette Just Launched–And It's Selling Like Her Sister's Lip Kit
Kendall Jenner has been the face of Estee Lauder since Fall 2014. Now, the supermodel is taking her spokespersonship up a notch by actually designing makeup for the brand. The 20-year-old guest editor for The Estee Edit created her very own eyeshadow palette. There's no random colors here, just matte and shimmery neutrals, purples (Kendall's fave!) and two black-light-activated, glow-in-the-dark shades. Take that, Naked palette! The Edit Eyeshadow Palette ($48) is on track to be just as big (if not bigger) than Kylie's Lip Kit. Our sources confirm that the palette is already sold out in Canada! It's available to shop stateside TODAY on Sephora.com. So you better make moves and snag the palette before it's gone for good! The Edit Eyeshadow Palette ($48) Check out ( and shop!) the other awesome products from The Estee Edit here! Don't forget to check out: Selena Gomez goes makeup-free and get Kate Middleton's workout outfit [Photo: Sephora]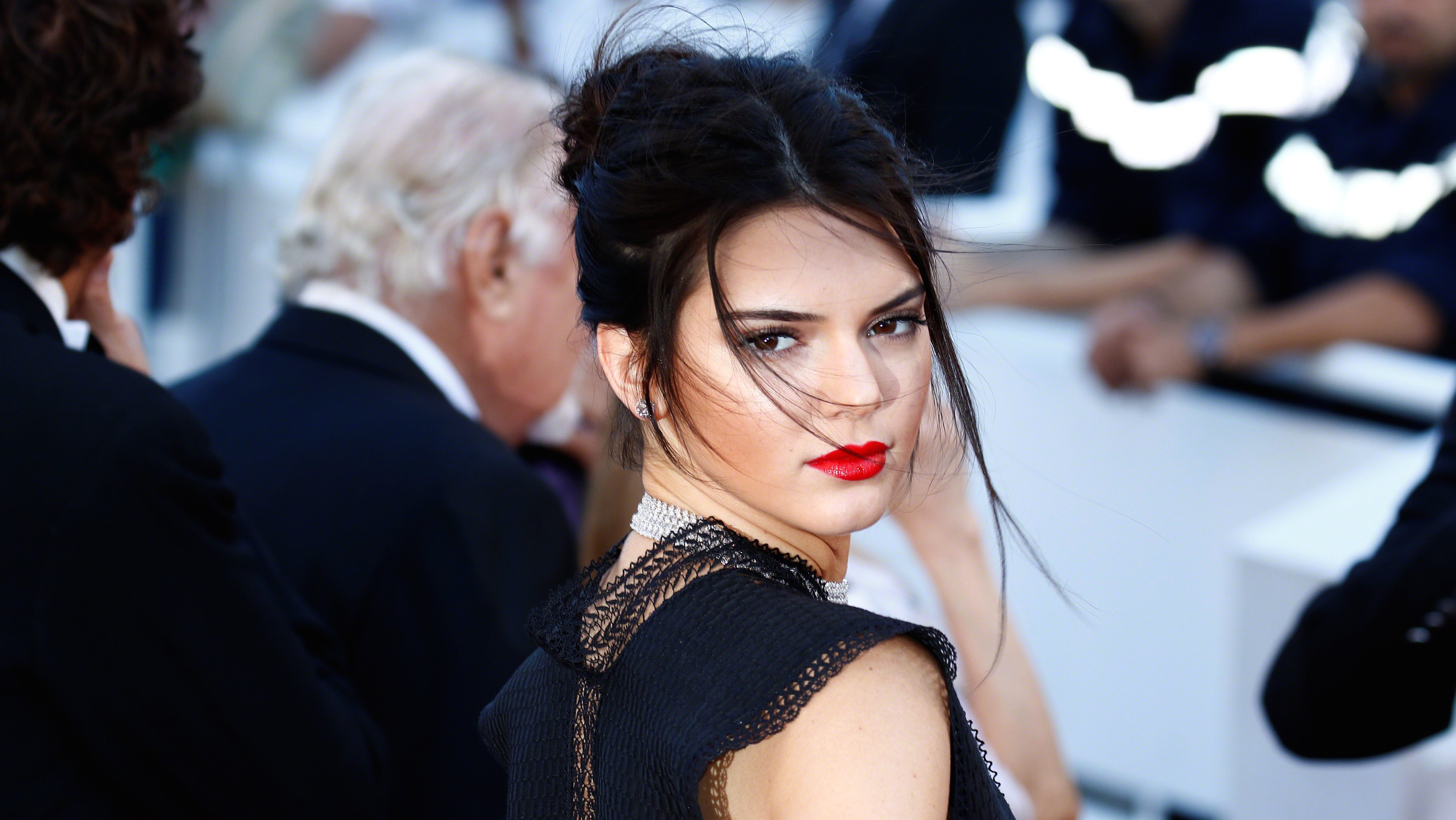 Kendall Jenner Created A Limited-Edition Lipstick For Estee Lauder
Kendall Jenner is the only person I know who can wear a red lip 24/7 and look fabulous. So it's no surprise that the model released her own signature lipstick shade with the beauty brand she is currently the face of: Estee Lauder. https://instagram.com/p/4PFUnuDowH/ The limited edition color is the perfect combination of poppy and orange with a matte finish. If we can't have Kylie's lips, then we might as well have Kendall's! Hurry and buy yours now because we don't know when it will be gone! Estee Lauder Kendall Jenner's Shade ($30) [Photo: Splash News]
We Ranked The 7 Best Bronzers — Because Pale Is A Four Letter Word
Getting married in the sunshine of spring and summer means looking pasty just won't do. Don't expose your precious skin to the sun--instead, order one a bronzers, handpicked to help you glow on your big day. Bronzers not only help you appear more tanned, many also contain light-attracting particles that enhance your look. If you're going strapless, dust a little on your collarbones too for wedding-day perfection. (more…)
Celebrity Manicurist Jenna Hipp Shares Her Tips For Cover-Ready Wedding Nails
Jenna Hipp, Hollywood's hottest "green" celebrity manicurist, is responsible for the perfectly manicured hands of Jennifer Aniston, Jessica Alba, Fergie, Pink, and many more, which is why we've turned to her for tips on how to achieve gorgeous cover-ready nails on your wedding. (more…)
Spring Beauty: Kors and Lauder Collaborate to Make California Dreamin' A Reality
The leaves are brown, the sky is gray, and it's a cold winter day in New York City, but that doesn't stop me from lusting to be on Rodeo Drive basking in the California sun. Until this California dream becomes a reality, the new Michael Kors Very Hollywood Collection Spring 2010 (shown below) will have to suffice. The collection, a collaborative effort between Aerin Lauder, Estee Lauder's Senior VP, and the well-known Project Runway judge and iconic designer, Michael Kors, began with the Very Hollywood Eau de Parfum, a sparkling blend of mandarin, iced bergamot, and gardenia. Most recently, the pair launched two glamorous makeup looks that include lip gloss, lipstick, blush, liner, and nail polish. Bel Air Beige (left) is a slightly more natural theme of subtle corals and soft neutrals, while Rodeo Pink (right) is vivacious and bold. Both are classically luxurious, but fresh enough for a younger look, too. The standouts of the collection are by far the Eyeshadow Duos ($30), available in Blonde Mink (taupe and chocolate) or Night Star (silver and charcoal). Although not part of the color collections above, the Shimmering Loose Powder ($32) shouldn't be missed; it is the finishing touch to create a luminous and smooth face and works like a charm for any look. For more beauty finds to whisk you away from the cold, check out our buying guide to the Best Beauty Products.
Week In Review: Petals Marshall Makes Her Bluefly Debut, Liquid Leggings Are Back On Our Radar, And More
Must-Reads: Project Runway's Leanne Marshall debuted her collection for Bluefly, with plenty of petals to go around. Liquid leggings are creeping back into wardrobes for fall, so consider yourself warned. We've whipped out our expert advice on how to keep your eyes in tip-top shape, and prevent any messy brow situations. Sales & Deals: Up to 60% off short-sleeved jackets from Banana Republic Save 60% on chic shorts from Saks Take up to 65% off designer bikinis from theOutnet Taste Tests: Which teeny bikini costs a fraction of the other's price? Which sun hat's price won't make you lose your cool? Guides To Check Out: With our cheap workout gear, you won't sweat through anything expensive while running in the summer heat. Peruse some celebrity denim with a casual eye toward your upcoming fall wardrobe. Keep things stylish at the office by toting around your laptop in a case that works for you.
Round-Up: Heard On The Web This Week
We've figured out all the best options for different kinds of necessary bras, so what happened to Jessica Simpson won't happen to you. FocusOnStyle gives everyone a look at affordable fashion trends for fall with an H & M style video. With Karma Kraft, Girlawhirl learned how to be her own textile designer. The StyleBakery editors share 100 things they're loving this summer. Real Simple's Simply Stated keeps you from having a bike accident by showing you how to keep your hair off your face. SmarterFashion shows you how to pick the best maxi dress for your body. The Beauty Brains explain why Moroccan oil is good for hair and skin.
Friday's Sample Sale Scoop: Pixi Cosmetics, Matt & Nat, Tara Jarmon, And More
Editor's Pick: Pixi cosmetics at Billion Dollar Babes Accessories final sale at Gilt Groupe Plenty Frock! by Tracy Reese dresses and MRE jewelry at HauteLook Tara Jarmon clothing and Papa & K belts at Beyond The Rack Poleci clothing, Vix clothing, and Matt & Nat handbags at Rue La La Bodhi handbags at Ideeli Rocco e Dante handbags  at Editors' Closet Linda Farrow eyewear at Billion Dollar Babes
So Thanks To Bruno, Guys Don't Like Hair
Today The New York Times attempts to make an interesting case on the topic of men's beauty.  The paper claims that an era of hairlessness (on more than just the face) is being ushered in among guys in college through their mid-thirties thanks to causes ranging from Gilette ads to Nivea to Brüno. In case your guy wants to make like that slick-haired dude at your gym, we suggest keeping hair removal products around that he'll think are meant for you, but in truth, both of you can (and will) definitely use. These Schick disposables are not particularly feminine-looking, they last longer than most throwaway razors, and are only $8 for a pack of four.  Keep a package around for you, but don't get mad when your man raids the stash. Also important to this newly-shaven boyfriend movement is a shaving cream that doesn't scream "groooooming!"  Get something that works for you but comes off being gender-neutral, like Philosophy's shaving cream ($18). We may have already noted the no!no! in our post on DIY lasers, but seriously, this FDA-approved device is so painless and easy to use, it deserves a second mention.  Get one in black ($250) that you'll love and your guy will feel totally comfortable using, too. Peruse our Hair Removal Guide for even more options.
Treat Your Feet To a Little Extra Sandal Season Pampering
What: Profoot Foot Care Products Why: Sandal season is upon us once again, and whether you opt for cheap-o plastic flip flops or designer gladiators, you're going to need to show your newly re-exposed feet a little extra loving at the end of the day. It takes awhile to get used to having an abrasive thong between your toes; soothe callused tootsies with Profoot Toe Bandages ($3), cushiony cut-to-size tubes that encircle toes like Band Aids can't. Make your super-high wedge sandals a walk in the park to wear by slipping invisible gel Toe Beds ($4.50) into them. The sleek design enhances the foot's natural gripping motion, taking the pressure off the balls of your feet and actually improving circulation. Beautify your sandal feet (and make that expensive pedi actually worth it) by spending 20 minutes in Heel Rescue Gel Therapy Booties ($16). There's no messy creams or lotions—the gel's built right into the spa-quality booties, which meld to your foot's shape to promote moisturizing, heal cracks and smooth rough patches. It's the least you can do to thank your feet for getting you through another day of sun and sand. Get Yours: Get the entire line of foot-friendly Procare products at Drugstore.com
Battle Summer's Shiny Skin
  What: Shiseido Pureness Matifying Stick Oil-Free $25   My handbag has a new best friend— this miracle stick absorbs the excess oils on my face that the summer heat seems to magically cause to appear. I apply it before I put on my make up, and it seems to give me a long-lasting matte finish no matter how humid the subway gets. It also works for mid-day touch-ups or the quick dash before happy hour.
SPF Hand Creams Are My Newest I'm-Almost-30 Obsession
With each passing day, I'm just a little closer to 30. And while I'm not dreading the big birthday, I'm noticing the small ways that I'm turning into my mother. The latest are my hands— they're looking more like hers every day, with wrinkles and freckles and veins. In a vain attempt to slow time's passing, all my hand lotion has to have SPF, like these: HissyFit's Handy Work ($22) is a luxurious SPF 30 hand cream that has soothing aloe and vitamin e, and smells of orangey mint. Between fighting age spots and smelling amazingly good, this is one of my new favorites. Sephora's BODY Nourishing Hand Cream ($15) has anti-UVA and UVB filters giving it an SPF 10 protection as well as moisturizing shea butter and sweet almond oil. In other words, the formula soothes, protects and moisturizes all at once. Rich Girl Hand Cream SPF 25 ($24) doesn't come with a big price tag, but it does have a long list of UVA/UVB filters and moisturizing oils that work to firm skin and fight the signs of aging. The mild floral scent is fresh too.