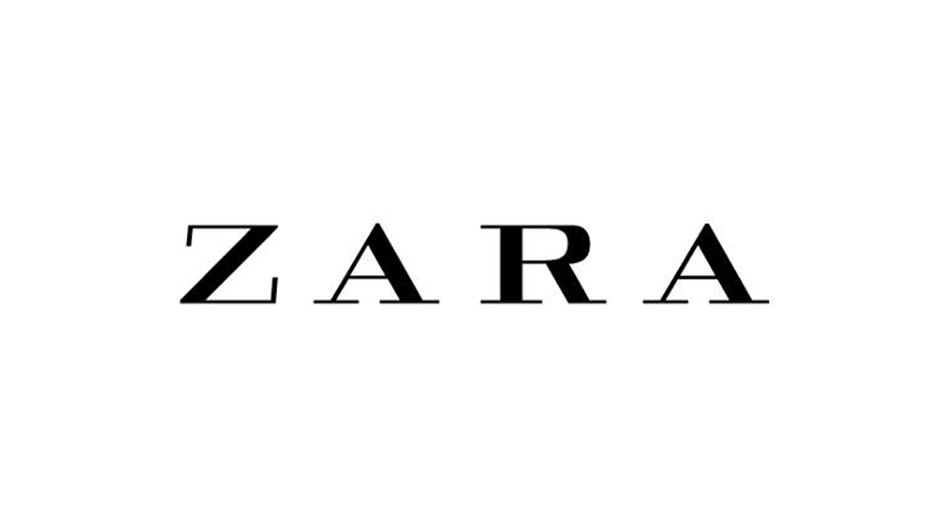 The One Hack That Will Forever Change The Way You Shop At Zara
Hurry! This $39 Tunic Sweater Is Selling Like Crazy At Nordstrom Right Now
We all have our go-to outfits for when the weather gets colder. I know that I have an arsenal of leggings, sweater dresses and oversize scarves to last well into spring. But if you still need to stock up on a few key items, Nordstrom just put the one closet staple that you need to add to your collection on sale. Your next fall obsession? This Rib Knit Cotton Tunic form Caslon. Not only will this sweater keep you warm throughout the cool months, but it is literally the perfect tunic length! You can pair this slimming tunic with anything from skinny jeans to your favorite pair of leggings and booties. And it comes in a variety of colors. The best part: this amazing find is only $39! Do not wait to snag a sweater tunic because sizes are selling out quick! Caslon Rib Knit Cotton Tunic ($39.90, down from $69) Caslon Rib Knit Cotton Tunic ($39.90, down from $69) Caslon Rib Knit Cotton Tunic ($39.90, down from $69) Caslon Rib Knit Cotton Tunic ($39.90, down from $69) SHOP MORE NORDSTROM DEALS NOW Be sure to check out these popular Nordstrom black jeans and this super flattering tunic top! [Photo: Nordstrom]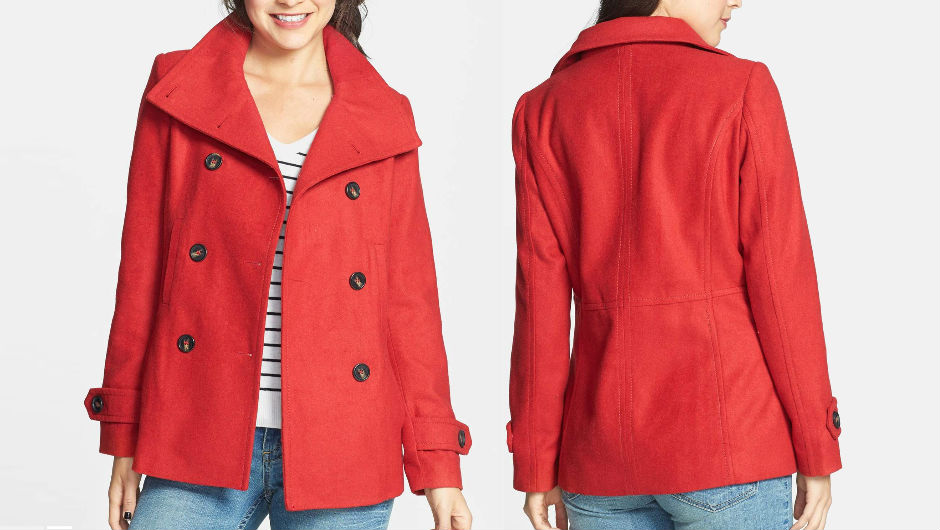 Nordstrom's Super Popular Peacoat Is Now Available In Red… And It's Only $37!
The temps are getting chilly in the early mornings and late nights, which means you need to get your outerwear options in order ASAP. Still on the hunt for the perfect statement coat to rock this season? Head over to Nordstrom right now. Why? This super popular Double Breasted Peacoat from Thread & Supply now comes in a fierce new color: red! We've been watching this bestselling peacoat since last winter and every year, without fail, it sells out so fast. So consider yourself warned: you probably won't find a cuter, warmer coat at a price like this, so orders yours ASAP. The new red color is a refreshing break from all the black, grey and navy blue coats you usually see in the winter, plus it's one of those colors that looks good on every skin tone. Get yours ASAP! Thread & Supply Double Breasted Peacoat ($37.90, down from $58) And if red is a little too "out-there" for you, not to worry. There are still a bunch of other muted colors available, too. Just hurry because at this price, this coat sells out fast! Thread & Supply Double Breasted Peacoat ($37.90, down from $58) Thread & Supply Double Breasted Peacoat ($37.90, down from $58) Thread & Supply Double Breasted Peacoat ($37.90, down from $58) Thread & Supply Double Breasted Peacoat ($37.90, down from $58) SHOP MORE NORDSTROM DEALS NOW Be sure to check out this amazing Nordstrom sweater dress and this crazy good sale on Rebecca Minkoff leather bags! [Photo: Nordstrom]
7 Things Every Fashion Girl Over 30 Never Wears
It's no secret that your style changes as you get older. Starting from your "it's not a phase" days until now, you've realized just how many of your style choices have indeed been phases. With that said, you may not wear some of your old go-to fashion choices at 31 that were once your favorite pieces to wear at 21. And, some of which you really should just avoid all together if you're over 30. Of course you can wear whatever you feel most comfortable and most confident in. After all, your fashion choices are entirely up to you. However, there are some clothing pieces many women ditch from their closets as they get older that you may also want to get rid of. Read on to find out the seven things every fashion girl over 30 never wears. 1. Extreme Crop Tops  Your crop top days may be over before they even started. Sure, you can get away with a crop top with high-waisted pants and a blazer perhaps, but you might not want to strut around in an ill-fitting crop top if you're over 30. But if you find one that makes you feel good then absolutely go for it! 2. Super Distressed Denim  Doesn't it seem like many of your work clothes become your everyday wear as you get older? That means some of the pieces that you used to wear all the time actually start to get weeded out of your closet. You wouldn't necessarily wear super distressed denim to work, and sometimes the style can be straight-up messy looking. With that said, we suggest opting out of super distressed denim if you're over 30. 3. Extra Tight Leggings  Like crop tops, leggings aren't always the most flattering style of pants to wear. You can stick with comfy legging styles for pairing under dresses and boots for extra warmth. However, we don't recommend extra-restricting clothes for you as you get older. They're just not comfortable and it's one less thing you'll have to worry about during a busy day! 4. Hoodies On A Daily Basis  The way you dress often reflects the way you feel, and the way that you perceive yourself. If you're constantly dressing in old zip-up hoodies and sweats then you may not feel so great as your day goes on. Trust us, putting more effort into your outfit choice in the morning may make you feel great by the end of night-- even on the most lazy sleepy days! 5. Choker Necklaces  It's no secret that choker necklaces have been making a comeback, but out 90s hearts aren't necessarily excited about it. Choker necklaces aren't the easiest style to pull off and we suggest skipping this accessory if you're over 30. Simply put, they look pretty childish. 6. High-Waisted Shorts  High-waisted shorts are yet another trend you might want to skip if you're over 30. A pair that fits just right is hard to find, and they often ride up throughout the day. Instead, opt for a pair that you feel more comfortable and confident wearing. Because of course, you want clothes that best flatter your shape at the end of the day. 7. Ill-Fitting Dresses  There are even some outfit choices women over 30 skip when they dress up for special occasions. If you're not happy with a dress in your closet then simply don't wear it. You won't feel confident in an ill-fitting dress, and if you're going to an event then you definitely want to feel good. Instead, treat yourself to a new dress that will make you feel the most comfortable in your own skin. For more fashion tips and style news, make sure to check out the one Rebecca Minkoff sale you don't want to miss, and where to shop trench coats to achieve the perfect fall style. [Photos: Shutterstock]
Upgrade Your Fall Look With These Creative Ways To Wear A Scarf
It's Trench Coat Season! Shop The Best Styles For Fall RN
Forever 21's Plus Size Line Just Got a Fabulous New Makeover
5 Target New Arrivals To Shop Before They Sell Out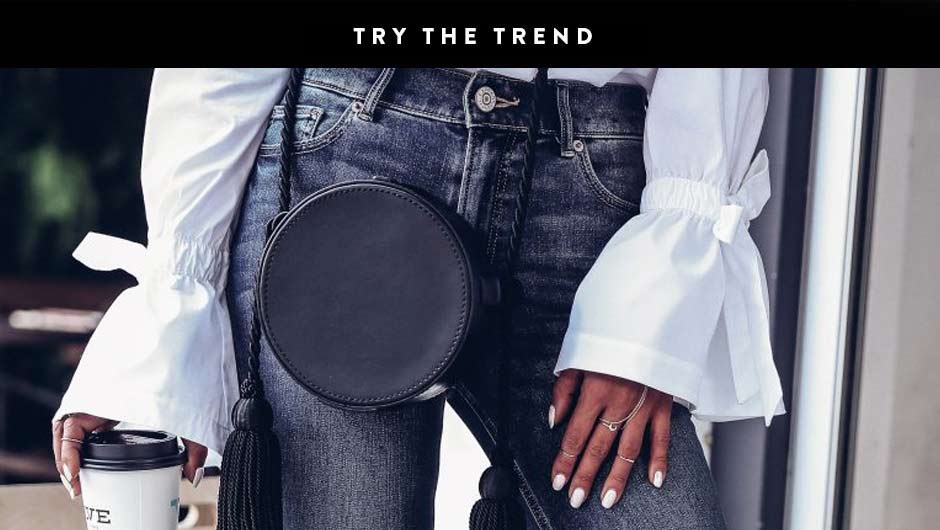 This Is The One Blouse You Need To Purchase For Fall
This Nail Trend Is Really Tough–Literally! Shop Fingernail Rings Now.
Remember when nail art was simple, and all we wanted to do was learn how to create perfect polka dots? It seems we're no longer satisfied with artistic expression via our own painted handiwork, and have moved on to nail rings. More hardcore than a midi ring, this trend is headed by accessories brand Bijules (perhaps best known for its $36k rings commissioned for Beyonce's "Sweet Dreams" music video). Luckily, not all versions are such an investment, so you can still be like Bey for just a few bucks. We think they're perfect for days when your manicure isn't up to par -- go all-out and deck each digit, or just slip on one or two and call it a day. The look is tough but feminine (much like Bey herself). Girls who wear nail rings are stylish but don't themselves too seriously. It's the perfect combination. Plus, you'll never break a nail. Here are a few of our favorite fingernail rings from around the web. Shop now: Rose Gold Fingernail Ring ($13.96) Pave CZ Fingernail Ring ($22) Bijules Nail Ring ($302) LOHOME set of 5 crystal nail rings ($8.99) Don't miss these other trends, like colorful jewelry, "Love" rings and maxi skirts in winter.
Use Our Exclusive Promo Code To Score The Best Rain Boots Ever For 20% Off
It's no secret that I'm a sucker for whimsical British brands, so I'm letting you in on one of my new go-tos: Joules! They're probably most well-known (and beloved) for their rain boots and with good reason; they're so amazing! Unlike most waterproof that tend to be super clunky and hard to make look even the least bit stylish, Joules has lots of cute options no matter your style. Whether you like girly prints or sleek and solid (me!), you're covered. Best of all? The prices? These boots are crazy durable, keep your feet dry and are priced at less than $100! Amazing, right? But it gets even better. We partnered with our friends at Joules to give SHEfinds readers even more savings. Just use code SHEFINDS at checkout from now until October 27 and you'll receive 20% off all full price items. That means you could score a pair of their awesome rain boot for just $64! Start shopping, ladies! FIELD WELLIES GLOSSY RAIN BOOT WELLIES ($79.95) EVEDON PREMIUM RAIN BOOTS ($164.95) MATT RAIN BOOTS ($79.95) But Joules doesn't just sell amazing rain boots. They also have amazing waterproof jackets, gorgeous coats and the best blazers. Here are a few more must-haves for the season: COAST WATERPROOF JACKET ($139.95) OLIVIA JERSEY BLAZER ($149.95) BRODIE WATERPROOF JACKET ($349.95) CHELTENHAM HERRINGBONE COAT ($399.95) SHOP JOULES RAIN BOOTS AND MORE NOW Be sure to check out this amazing magnetic mask! [Photo: Joules]
This eBay Hack Will Help You Get Some Serious $$ From Your Old Purses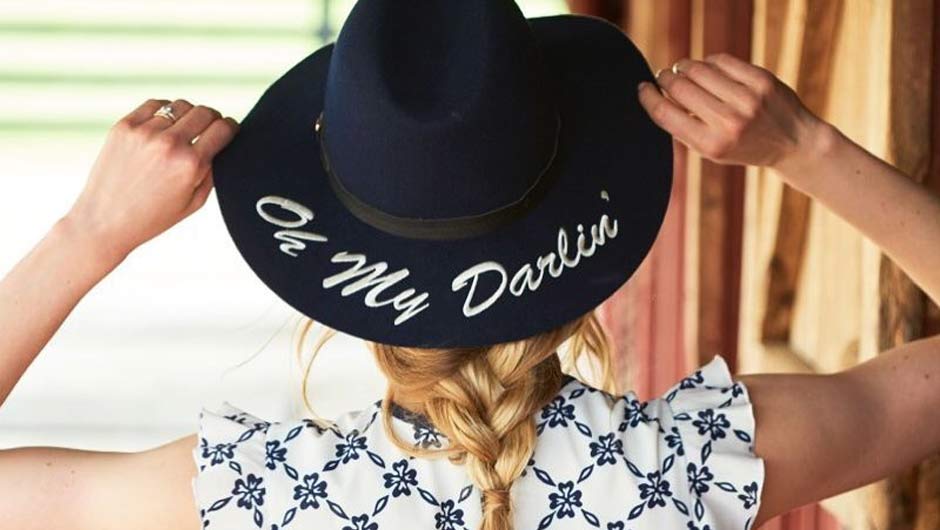 Drop Everything–These Are The New Launches Our Editors Are Shopping Now
These Are The Best Collaborations You Need To Know About Now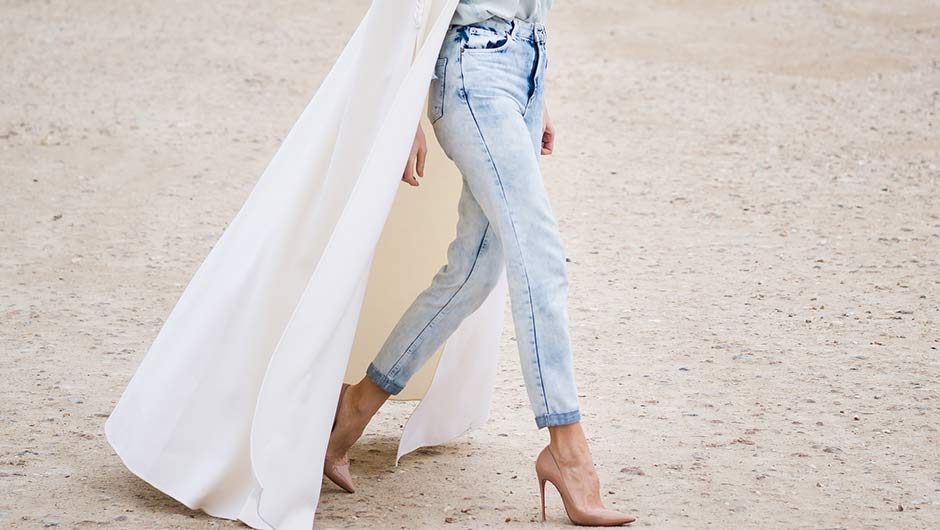 These Are The Jeans Every Editor Wants This Year
You Need This $38 Sweater Dress From Nordstrom In Your Closet For Fall
The temps are dropping more and more each day--meaning it's time to break out the warmer closet staples ASAP! But if you need to refresh your your wardrobe with more weather appropriate items (or just want to invest in some new pieces!), now is the time to grab some serious deals. Nordstrom just restocked the one must-have item that we guarantee you'll be rocking from fall to winter. Your next closet go-to? The Elbow Sleeve Sweater Dress from Sentimental NY! Perfect to wear on its own in the cool with its three-quarter sleeves or pair with leggings and a blazer in the wintry months, this statement dress is a standout staple that's always stylish. Plus, you'll love the flattering fit that looks great on any body type! Don't forget the soft, knit fabric that's super comfy and will keep you warm and toasty. And it also comes in four gorgeous colors: black, brick, navy, and yellow. Even better, you can grab this versatile dress for super cheap at $38 right now! Do not wait to get this amazing sweater dress as sizes will sell out fast! Sentimental NY Elbow Sleeve Sweater Dress ($38) Sentimental NY Elbow Sleeve Sweater Dress ($38) Sentimental NY Elbow Sleeve Sweater Dress ($38) Sentimental NY Elbow Sleeve Sweater Dress ($38) SHOP MORE NORDSTROM DEALS NOW Be sure to check out these $39 leather booties and these flattering black jeans from Nordstrom! [Photo: Nordstrom]
The One Pair Of Leggings Every One Is Buying From Target Right Now
Hands Down, These Are The Best White Boots Under $100
Taco Bell's Forever 21 Collection Is Here & It's Fire
Splendid Studio Is Here & We Couldn't Be More Obsessed With This Activewear Line!
5 Brands With Amazing Plus-Size Options You Need To Know About
The recent news of This Is Us actress Chrissy Metz teaming up with everyone's favorite brand The Loft for its first plus-size collection has us so excited to go shopping this winter. While we wait for that collection to launch, there are plenty of other plus-size brands and collections that serve stylish looks. We're definitely happy the fashion industry is making moves to become more size-inclusive. I mean, have you heard about the body positive movement over at Nordstrom? The retailer is asking its brands to create more items in both larger and smaller sizes. Simply amazing. Let's take a look at the five brands with cute plus-size fall clothes you need to know about (and shop for) right now. 1. LC Lauren Conrad Fashion icon Lauren Conrad has extended her popular clothing line at Kohl's to include both maternity and plus-size fashion. Her style doesn't miss a beat no matter the avenue her eye for design goes down. This plus-size knit blazer looks so comfy and it's still professional enough to wear to work. You can definitely dress this piece up or down, that's for sure. The best part? It's marked down from $69 to $40.79 for a limited time only, so get shopping! Kohl's Plus-Size LC Lauren Conrad Knit Blazer ($40.79) 2. ModCloth  It seems that everyone is loving long floral printed dresses this fall. This button-up shirt dress from ModCloth features the prettiest fall colors and florals. We would definitely pair this with some mules for warmer weather, and switch over to tights and booties for cool fall days. ModCloth promotes size inclusivity and offers this dress in a range of sizes from small to 4x. ModCloth Work Button-Up Shirt Dress in Floral ($69.99) 3. H&M +  Even fast fashion is in on the movement. H&M definitely knows how to keep up with the go-to trends while keeping its prices affordable. These khaki green pants are comfortable yet trendy for casual fall days. They're also high-waisted and have a tie belt that you can cinch in to accentuate your waist. H&M + Paper-bag Pants ($49.99) 4. Target x Who What Wear™ This capsule faux-wrap blouse from Target x Who What Wear™ is definitely in for this fall. The wrap design is trendy and the sleeves, while not bell sleeves, have a little extra volume to them. This top also comes in a pink floral pattern in addition to the polka dot design. Target Women's Plus-Size Faux Wrap Blouse - Who What Wear™ ($29.99) 5. ASOS CURVE ASOS Curve offers everything from plus-size tights to plus-size denim jackets. The retailer also carries many different options when it comes to dresses and skirts. This affordable skater skirt is less than $20, and it even has pockets-- definitely can't beat that! ASOS CURVE Mini Skater Skirt with Pockets ($19.00) We've got the scoop on all of the best plus-size fashion you'll love to shop. For more plus-size fashion tips make sure to check out plus-size bralettes with amazing reviews, Forever 21's plus-size activewear line, and the best brands for plus-size swim. [Photo:  LC Lauren Conrad, ModCloth, H&M, Who What Wear for Target, ASOS]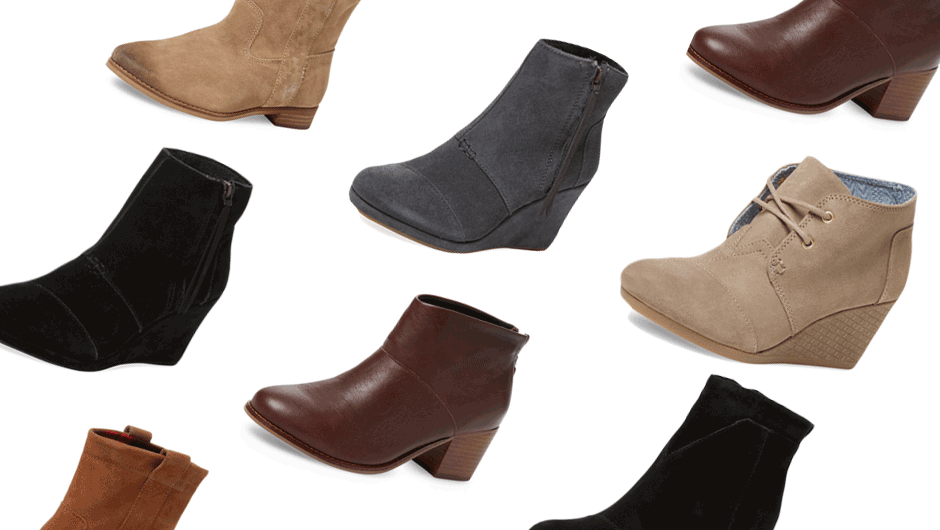 Psst! Gilt Has Tons Of Cute TOMS Boots On Sale Right Now
Shoe addicts, drop everything! Gilt has an amazing selection of TOMS booties on sale right now! From wedges to low-heeled booties, there's something for everyone. The best part? The prices, of course! This is your chance to score a pair of comfortable suede or leather boots for just $65! Given that the original prices are over $100 and fall is well underway, this is a no brainer. There are lots of sizes now, but they won't last. Get a pair for yourself ASAP! TOMS Low Heel Laurel Bootie ($65, down from $119) TOMS Desert Suede Wedge Bootie  ($65, down from $98) TOMS Desert Wedge Bootie ($65, down from $98) TOMS Desert Suede Wedge Bootie ($65, down from $98) TOMS Leila Suede & Herringbone Bootie ($65, down from $98) TOMS Mid Heel Leila Bootie ($65, down from $98) SHOP MORE GILT STEALS NOW Be sure to check out these amazing Nordstrom Jeans under $30 and these crazy popular HUE leggings! [Photo: Gilt]
Baby Louboutins Are Now A Thing & They're Just As Extra As You'd Expect
Culottes Are Fall's Next Big Thing–Here's Some Outfit Inspo On How Style The Trend
You Don't Want To Miss This–All Full Price Items Are 20% Off At River Island For A Limited Time Only
I don't know about you, but I'm so excited fall is finally underway. The only thing I love more than beach weekends is sweater weather. And coats and boots and all things fall fashion! Speaking of, here's a tip: River Island just kicked off the most amazing fall sale. For a limited time only, all full price items are 20% off with code COLUMBUS17 at checkout. That means, cozy coats, soft sweaters, ankle booties, flattering denim and so much more can be yours without spending a fortune. The best items always sell out fast at River Island, so you need to start shopping ASAP. Be sure to add the five must-have items to your cart before they're gone! Black RI Studio Embroidered Leather Jacket ($500) Light Pink Peep Toe Heeled Knit Sock Boots ($130) Grey star roll neck asymmetric hem jumper ($80) Red High Neck Tie Waist Midi Dress ($100) Black Frill Cropped Pants ($84) Purple floral tie long sleeve swing dress ($92) SHOP RIVER ISLAND'S 20% OFF SALE NOW [Photo: River Island]
Nordstrom's Latest Makeover Will Forever Change The Way You Shop
Today, we're seeing more and more fashion brands embrace body diversity. High-end designers like Michael Kors and Christian Siriano recently included curvier models on their New York Fashion Week runways, while sportswear brand Nike started selling 1x through 3x plus-size wears earlier this month. But in addition to catering to fuller figures, Nordstrom is now expanding what it means to be a truly inclusive retailer. On Monday, the department store called on its top brands to offer not only more items in sizes 14, 16 and 18 , but in sizes zero and 2 as well. Participating brands include Topshop, Madewell and Rag & Bone, in addition to private labels Caslon and Halogen. "Our customers have been asking for a broader range of sizes on both sides of the spectrum – the zeros and 2's and beyond size 12," Tricia Smith, Nordstrom executive vice president of women's, said in a press release. "We recognize the opportunity to serve customers better by having more sizes." The retailer will also be experimenting with product placement. At its new Century City mall location in Los Angeles, both plus and petite seizes will now be featured side by side in the same section. So customers will no longer have to travel across the store to find the perfect fit from their favorite labels. "Style and fashion apply to everyone. They're not created for a limited group of sizes," Smith continued. "We don't view being size inclusive any differently that the need to be more inclusive across the board—whether it's ethnicity, size or body type. In our opinion, petite and plus sizes shouldn't be considered special categories." [Photo: Nordstrom] The efforts all started with a denim-line called Good American, owned by none other than Khloé Kardashian. After signing with Nordstrom last October, the reality star and her partner Emma Grede insisted on having their entire size range, from 00 to 24, merchandised together in-store. This marked a huge change for Nordstrom, who traditionally sells denim above sizes 10/12 in a separate section. The result? Nordstrom saw immediate success in the way consumers shop for Good American jeans - prompting execs to try the new model throughout the rest of the store. Just in time for the holidays, 40 featured brands will diversify their sizes on Nordstrom.com. And by Spring 2018, the new initiative is set to include a total of 60 brands and expanded sizes in 14 more stores. But don't worry - the retailer won't be getting rid of your existing favorites to make way for the new options. "We're only rolling out a fully expanded size range to the places where there is a demand for it—a need for it," Smith recently told Glamour. "As of now, we don't know what those markets are, as we're waiting on more conclusive data, but what I can tell you is that we see this as an opportunity for us to grow our business and to take care of our customers at the same time." For even more shopping news, check out when you can buy the Nars Man Ray Holiday collection and Fenty x Puma ankle strap creepers. [Photo: Shutterstock]
These Are The Best Blazers For Fall Under $100 #YoureWelcome
Bust Out The Plaid Shirts, Fall Is Here! Shop Our Favorites Starting At $34
Old Navy's Holiday Collection Is MAJOR–Here's A Sneak Peek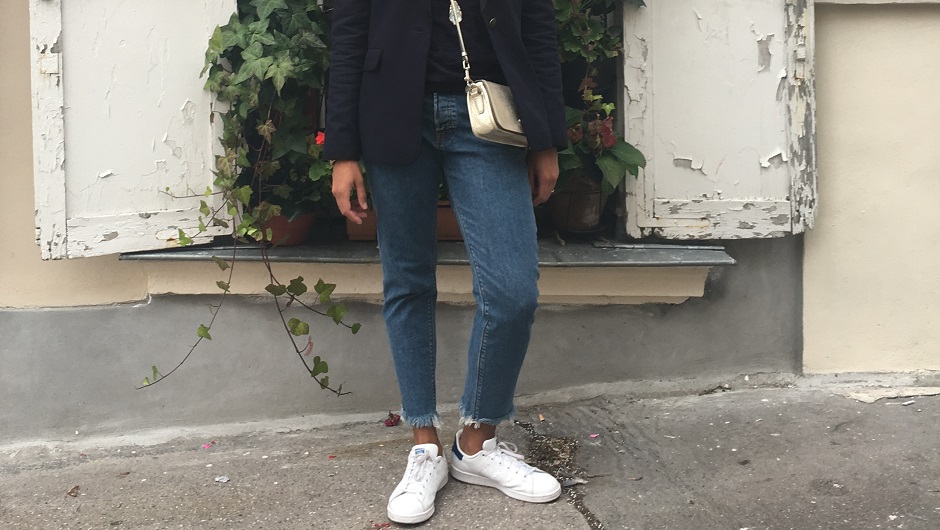 Hudson's New Riley Crop Raw Hem Jeans Are So Flattering–And They Look Good With Everything
Like most people, I'm always sad to see summer go, but the silver lining is definitely being able to resume wearing jeans on the regular. Every fall, without fail, I always try to some amazing new denim to my collection and this year one of my favorite new scores are the Riley Luxe Crop Raw Hem Jeans from Hudson. It's no secret that I've loved Hudson's jeans for years, but this pair has me super excited because they're so different from my go-to Barbara skinnies. I love that these are cut a little looser, which came in especially handy during my recent trip to Paris. Indulging in Parisian sweet treats without any tightening of the waistband? Yes, please! Obviously, the raw hem is so popular right now and I love that these aren't super dramatic. I can easily dress them up with heels or booties for work, but they're also the perfect casual weekend jean to bum around the city. Of course, I can't talk about Hudson without talking about their super high quality denim. These jeans are made from premium Japanese denim, which means they hold their shape and will hold their color for year and years to come. Need some cute new wear-everywhere jeans for fall? You won't regret treating yourself to this super flattering pair. I'm in love! Hudson Riley Luxe Crop Raw Hem Jeans ($225) SHOP HUDSON'S RILEY LUXE CROP RAW HEM JEANS NOW Be sure to check out our favorite grey booties and how to make your own tinted lip balm.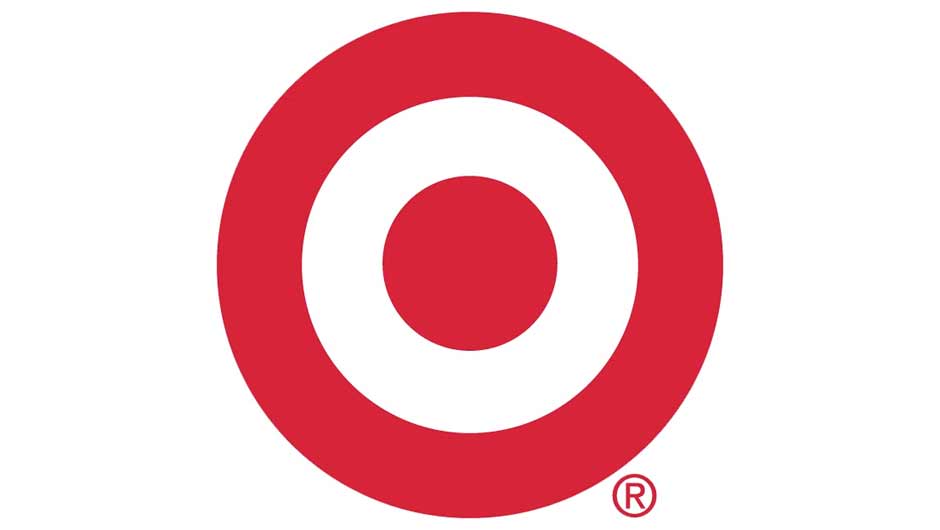 Target's New Bob Ross Collection Couldn't Be More 90's If It Tried
The Nordstrom x Everlane Line Is Almost Here & It's Everything
Add This Affordable Diamond Watch To Your Holiday Wish List ASAP
The height of luxury? A diamond watch, of course. Sadly, a timepiece with real diamonds seems unattainable for most people... until now, that is. Meet JACY, the affordable new diamond watch brand from the son of the MICHELE founder. Are you ready for this? A watch with a genuine leather band, a mother of pearl face and 76 diamonds can be yours for less than $1,000. Yes, really! JACY's direct to consumer approach allows them to deliver these seriously stunning timepieces at remarkable prices. Obviously, the timing couldn't be better. With the holidays right around the corner, this is the item that needs to be right at the top of your wish list. The ACE silver / black full grain ($795) The ACE silver / dark red full grain ($795) The ACE rose gold / sienna full grain ($795) Be sure to check out Stella & Dot's new clothing collection and cute boots under $50. [Photo: Jacy]
If You're Not Shopping Stella & Dot's Gorgeous New Tops, You're Seriously Missing Out
Chances are you already know (and love) Stella & Dot for their gorgeous jewelry, but here's something you may not know: Stella & Dot also makes super cute clothing! They just launched their second collection of tops and they're so amazing. Available in sizes sizes XS-2X (respect!), there's something for everyone, whether you need something special to wear on a date or a polished blouse for work. Even better, the tops are affordable and the quality is top notch. Nothing is more than $69, but the shirts are so well made and flattering, they look and feel way more expensive. Of course, because Stella & Dot also makes gorgeous jewelry, the styling options are endless. You can mix and match the tops with different necklaces and earrings to switch up your look in an instant. Need a nudge in the right direction? My four favorite tops are below, but definitely be sure to check out the full selection at stelladot.com. MAETTE by Stella & Dot LULU TOP ($69) MAETTE by Stella & Dot MARGOT TOP ($69) MAETTE by Stella & Dot JULES TOP ($69) MAETTE by Stella & Dot PIPPA COLD SHOULDER TOP ($69) SHOP STELLA & DOT CLOTHING NOW Be sure to check out our favorite burgundy pieces for fall and how to wear nude shoes. [Photo: Instagram; Stella & Dot]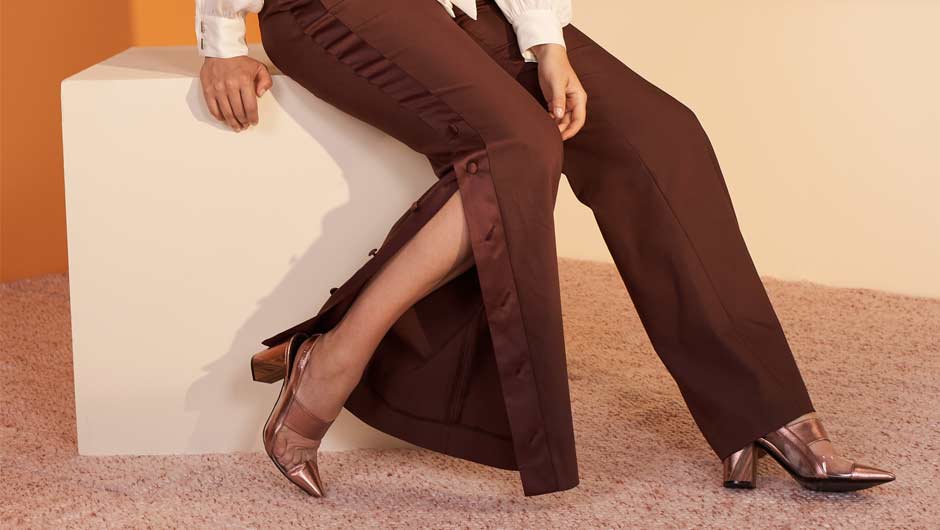 The Lane Bryant x Prabal Gurung Fall Collection Is Here & It's Everything
Lane Bryant has been revolutionizing the plus-size industry for years now, and the brand's selection just keep getting better with each new launch. For the second time, the brand has teamed up with designer Prabal Gurung on an amazing new collection - and it officially hit stores today! The fall line features 22 versatile pieces that will easily take you from work to the weekend - including sophisticated sweaters and hot leather pants. Speaking of the latter, the collection isn't bound by traditional "plus size" looks that are meant to hide fuller figures. But even with these edgier options, the collection won't be too flashy, either. Just like the designer's debut collection for Lane Bryant, the latest line delivers a dose of humble self-assurance to any woman over size 12. "I want to create clothes that feel sophisticated, that feel elevated, that feel nice that she can wear that feels good," Gurung previously told Refinery29 of the March 2017 line. "I want to create that outfit that when she wears it we are just like 'Oh wow.' I wanted to have a silent quiet whisper of confidence." And it's no surprise that you'll feel a boost of confidence, considering Gurung once again nails the effortless "French girl" look with each and every piece he's designed. "My fall collection with Lane Bryant is inspired by the creative spirit and romance of Paris," Gurung said in a a press release. "This collection is our ode to you, our muse, as we celebrate self-assurance, and the glamour and sensuality that comes with it. I wanted to offer designer pieces at an accessible price point that all women could feel good in and Lane Bryant gave me full creative freedom to bring this vision to fruition." The Singaporean designer has long been transforming beauty standards to include women of all races and sizes. For several seasons, he's used curvy models like Candice Huffine and Ashley Graham in his fashion shows and has even spoken out about the exclusivity of the industry that he aims to reverse. "Diversity everywhere should become the norm," he told Refinery29 earlier this year. "And it's not just about plus-size; it's about trans models; it's about everything." Judging from the new looks, there's no doubt that store made the right decision in choosing Gurung to create the perfect seasonal looks. Full of warm neutral tones and plush knit materials, the collection reminds us why we're actually excited for colder temperatures to come. Pumpkin spice lattes, sweet cookie candles, and long nights spent snuggling up by the fire anyone? The Lane Bryant x Prabal Gurung fall collection is available in sizes 14 through 28, and garments will range from $38 to $278. Considering how fast the first collection flew off shelves, you'll probably want to act fast. Shop the full collection here to nab your favorites while you still can. And for even more fashion inspiration, check out our amazing styling tips for the season, including how to wear fall hats and how to style an oversized shirts five ways.
The Erdem x H&M Line Is Almost Here & It's Everything
H&M is no stranger to collaborations with designer labels (think Balmain, Jimmy Choo, and Rei Kawakubo), and now the mega retailer is adding celebrity-favorite Erdem to its list. Although the collection won't be available until November, the brand recently released an ad on its Instagram to give us a sneak peak of the new collection. And needless to say, we're already obsessed. The scripted mini-movie is directed by Baz Luhrmann, the creative mastermind behind Moulin Rouge and the Great Gatsby, and features a visually opulent portrayal of all the new wears. In true Erdem fashion, the collection will include elegant floral patterns, ribbon-trimmed gowns, and tons of ladylike handbags. And that's not to mention the array of stunning coats (was anyone else drooling over that lush leopard print number??) that we glimpsed on the models frolicking around a seemingly abandoned mansion. "The collection reinterprets some of the codes that have defined my work over the past decade," Moralioglu said in a press release. "It's also inspired by much of my youth, from the English films, '90s TV shows and music videos I grew up watching to memories of the style that defined members of my family. Taking from these inspirations, I imagined a group of characters and friends off to the English countryside for the weekend. There's a real play in the collection between something decidedly dressed-up and equally effortless." The Canadian born, London-based designer has been a force in the fashion world since founding his brand in 2005, earning the Vogue/British Fashion Council Designer Fashion Fund Award and this year's Canadian Arts & Fashion International Canadian Designer of the Year Award, among other accolades. And if the trailer is any indication, his new line for H&M is sure not to disappoint. In fact, it's set to make high fashion-esque garments accessible to a wide audience. "Seriously, though, I've seen it as something which is the opposite of what you'd associate with fast-fashion," he told Vogue. "I want it to be pieces you'll be wearing in 10 years time, as women do with my own clothes." What's more, the collection will also feature a menswear collection - a first for the designer. As reported by GQ, some of the options will include expertly tailored suit jackets and pants, as well as fun floral hoodies. "There has to be an easiness to menswear, and a sense of reality," Moralioglu also shared in the press release. "I'm so happy with it, and I think so many women are going to love the men's collection too." So consider the new collection your one-stop for all your holiday shopping needs! Erdem x H&M will officially be available in select stores and online starting Nov. 2. We can't wait to get our hands on all the beautiful garments! In anticipation of the release, make sure to check out all our amazing styling tips for the season, including how to wear fall hats and how to style an oversized shirts five ways. Plus, you can watch the full teaser trailer here:
Shop The Prettiest Shoes With Bow Details For Fall Now
Here's What Our Editors Have In Their Nordstrom Shopping Carts Right Now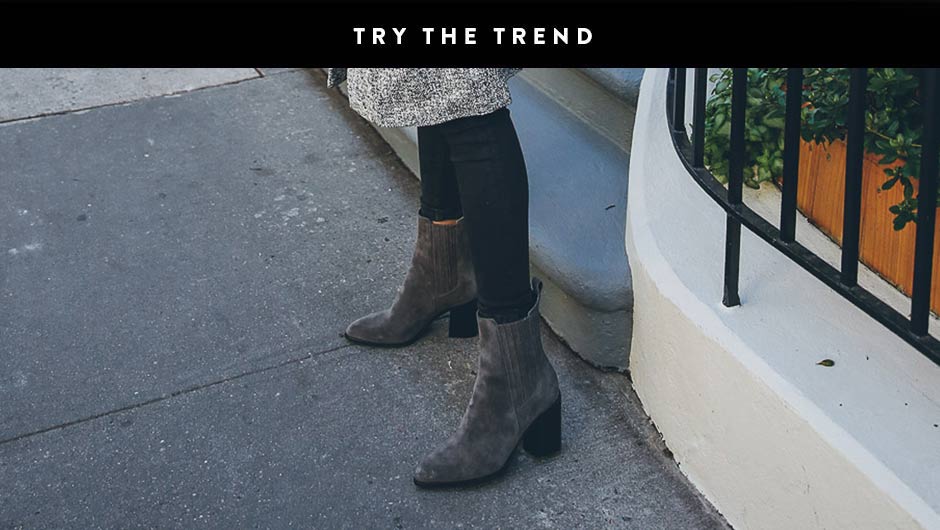 Grey Booties Are Trending Big Time For Fall–Get A Pair ASAP
Here's How To Rock A Nude Shoe With Any Outfit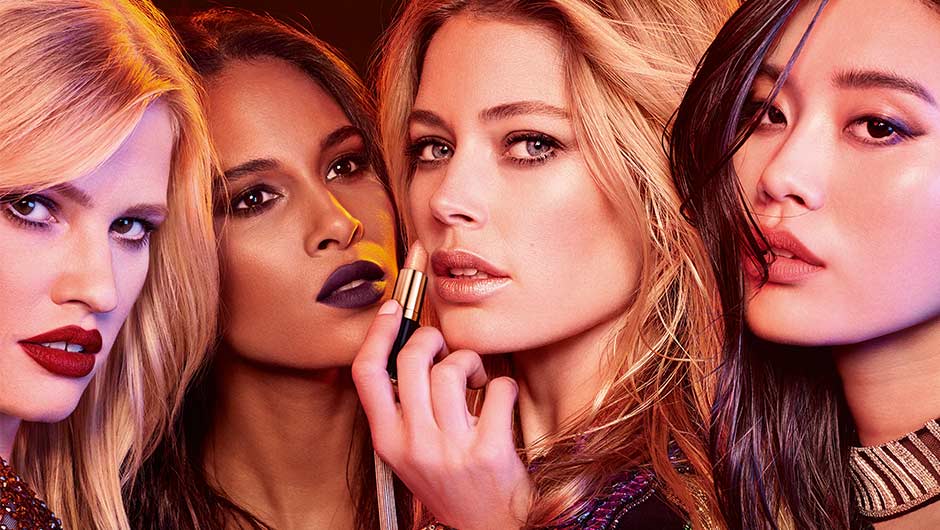 Balmain x L'Oréal Lipsticks Are Here–And We've Got Swatches!
Your Fall Wardrobe Isn't Complete Without Burgundy–Shop Our Favorite Pieces Now
This Huge Topshop Announcement Has Our Wallet's Singing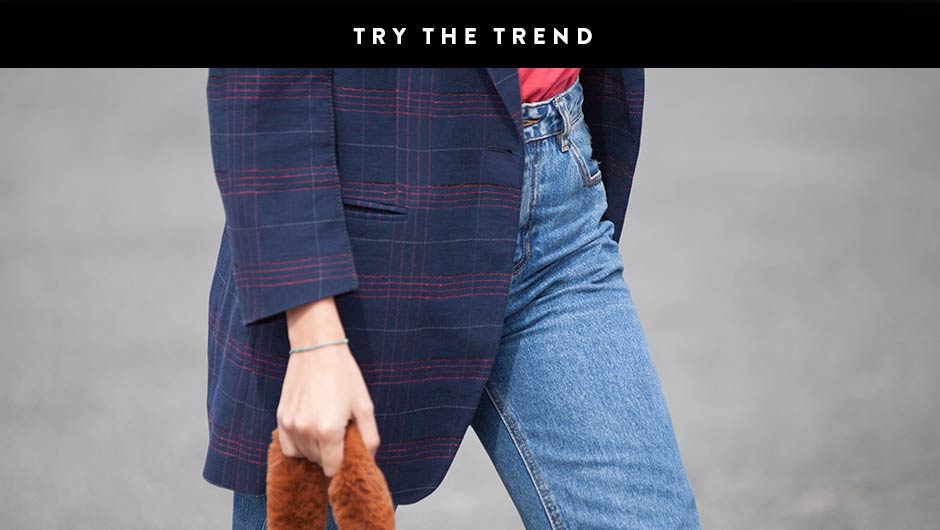 Upgrade Your Look (And Stay Warm!) With These Must-Have Fall Jackets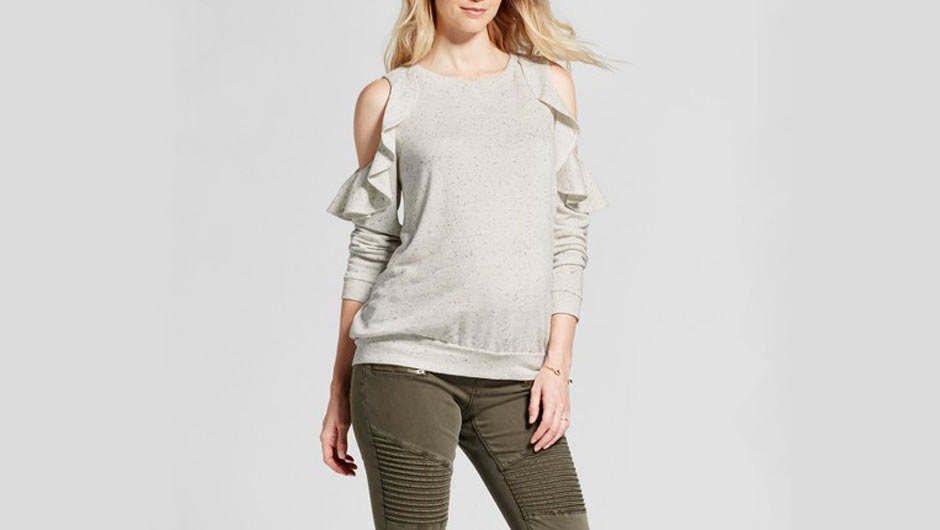 7 Questions With Ingrid, The Designer Whose Stylish Maternity Collection Just Hit Target
It's hard to find clothes that fit right in general, but when your pregnant, forget it! That is unless you know the right brands to shop. But even then, investing in a whole new maternity wardrobe can be frustrating, not to mention expensive! Well, to all the expecting mamas out there that are struggling to find clothes to fit their style, your clothing worries are now over! This is not a joke. Ingrid & Isabel--the fashion brand designed for and inspired by moms-- just launched an exclusive collection with Target, and we're sure that it's about to be your next obsession. After all, the company that hit stores back in 2003 with the popular BellaBand, which helps keep your pants up at all stages of pregnancy, has been a staple in the maternity market with their stylish-yet-functional clothing options that moms-to-be love. As their new Isabel Maternity collection is probably everything that you've been waiting for, we caught up with Ingrid & Isabel founder, Ingrid Carney, about this latest collaboration. SF: What are your go-to style tips for women who are expecting? Ingrid Carney: Assess your closet first: Some styles, like flowy dresses and knit tops, may still fit through the first stages of pregnancy. Others, like jeans and skirts, can fit with Bellaband or Bellaband for Target. But don't wear anything that's not comfortable: Fit and comfort are so important for expecting mamas, and maternity clothes should offer a custom fit. When we're fitting clothing on pregnant moms, we ask them about their comfort. We have them sit, stand, walk around, and we make sure that everything stays in place comfortably. If you're uncomfortable, it's hard to feel beautiful. You look beautiful: Seriously, yes, you. 100%. If you want to wear more body conscious styles, try it. If you like a flowy fit, go for it. Sometimes in pregnancy, women feel more comfortable in styles they wouldn't normally try. You look beautiful, and I think you should feel confident in embracing something new if you want to. Stay healthy: Be sure to keep hydrated and get rest and exercise. But also be sure to take stock of how you're feeling mentally and emotionally. Pregnancy (and parenthood) is a journey that's not always easy. Taking care of your health, physically and mentally, is so important for so many reasons, but one of them is that it will help you feel and look your best. SF: What instigated the collaboration with Target? Ingrid Carney: As Ingrid & Isabel has been partnering with Target since 2009, this new collection was an obvious fit. I'm excited to build on and expand this relationship by collaborating on an exclusive collection that brings our high-quality maternity offerings of Ingrid & Isabel to expecting women all around the country. SF: What's the price range/how many pieces? Ingrid Carney: The Isabel Maternity by Ingrid & Isabel collection includes 120 pieces at launch, ranging in price from $9.99 - $39.99, with most pieces under $25. SF: Tell us about Isabel Maternity and the clothes you offer. Ingrid Carney: Isabel Maternity ranges from solution-based maternity and nursing pieces to on-trend fashion items. The collection includes key essentials like denim, core tops, leggings and nursing bras and camisoles, as well as fashion statement pieces including off-the-shoulder dresses and sweaters. There's something for every mom-to-be! Target will also be introducing the new BellaBand® for Target, an exclusive maternity band for Target, and launching Afterband® for Target, Target's exclusive band for shaping and smoothing after baby. SF: How does this brand compare to the other maternity lines on the market? Ingrid Carney: Isabel Maternity's focus is on building confidence through fit, function and fashion. To achieve this, every single item is fitted on real, pregnant women to produce a reliable and flattering fit for every stage of pregnancy and beyond. The process is highly detailed and in-depth, revolving around nine key principles, including customized fit, silhouette, fabrics and versatility. This collaboration is the perfect meeting of Ingrid & Isabel's deep and long-term connection with moms and Target's high-quality and value. SF: What was your design vision when putting together these pieces? Ingrid Carney: We know expecting women want to maintain their sense of style and feel beautiful without having to heavily invest in a new wardrobe. Isabel Maternity was designed for and inspired by moms, striving to solve the wardrobe challenges expecting women face as their bodies change by offering moms-to-be an easy experience to express their own style confidently and comfortably during and after pregnancy. SF: What are some common mistakes that women usually make when shopping for maternity clothes and how does Isabel Maternity solve them? Ingrid Carney: While we encourage mamas to look to their own closets first, we do hear from some moms who waited as long as they could to transition into maternity wear. I would suggest transitioning to maternity clothes (and bras!) as soon as current pieces feel snug. There's no reason to be uncomfortable! I think Isabel Maternity by Ingrid & Isabel helps solve that with a focus on fit at every stage of pregnancy and after. As just one example, our patented Crossover Panel®, available on activewear and denim, fits from early in pregnancy all the way to after baby. It can be worn folded over early in pregnancy or full panel later in pregnancy, and as her belly grows, mom will get some added lower back support. SHOP INGRID & ISABEL AT TARGET NOW Be sure to check out these jeans Nordstrom shoppers love and the fall transition dress you need in your closet.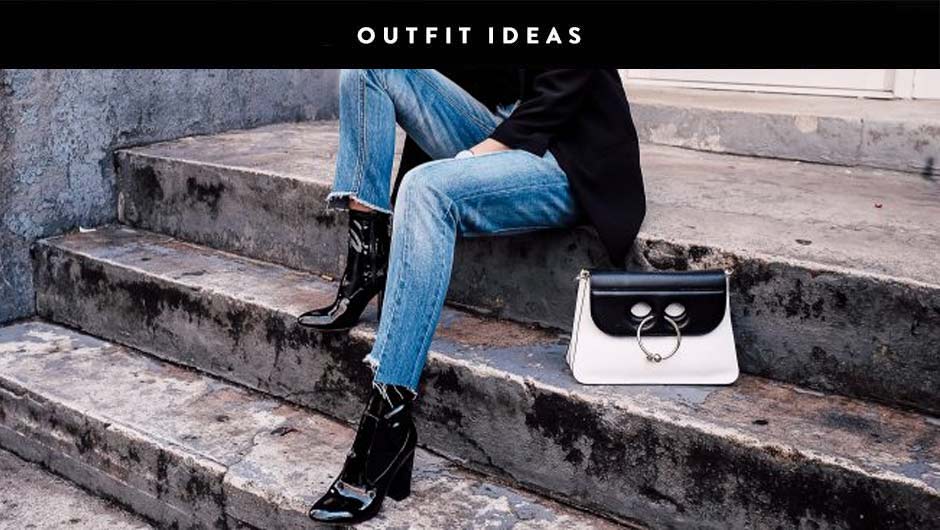 Copy These Cute Ankle Boot Outfit Ideas All Season Long
Shop Our Favorite Ankle Boots For Fall Under $75
Psst! Snag This Amazing Trench Coat For Just $30 (Down From $250) With Our Exclusive Promo Code
You may still be in denial about fall, but make no mistake, the chill will be here before you know it. That's why you need to start stocking your closest with cold weather gear ASAP! Don't know where to start? Coats Direct has the number one item we guarantee you'll be wearing out all season long: this Draped Asymmetrical Trench Coat from Laundry by Design. This gorgeous trench coat is classic, but the draping gives it a little flair so it doesn't feel totally boring. And it's flattering fit looks amazing on any body type--and with all levels of layering! Did we also mention that this wardrobe staple is crazy cheap?! For a limited time, you can score this beauty for just $30 (down from $250!) by using code SFLA30 at checkout. And just to sweeten the deal even more, that same code will also get your free shipping! This is not a drill! Get your hands on this gorgeous trench quick because this deal will not last long. Draped Asymmetrical Trench Coat ($30, down from $250) SHOP MORE COATS NOW Be sure to also check these popular Nordstrom leggings and this super flattering black pants. [Photo: Coats Direct]
These Are The 5 Boots Every Woman Needs In Her Closet This Fall
Whether you're dreading the cooling temps or gleefully reaching for that signature pumpkin spice latte (grande, please), fall is almost upon us. And that only means one thing for shoe-obsessed shoppers everywhere: boot season is finally here! Yes, it's time to start breaking out your favorite boot styles to mix and match with your fall wardrobe. But if you're like me, then your closet could probably use a serious boot refresher. After all, there are so many new trends to try Not sure which styles you should be rocking this season? No problem. We're giving you the complete guide to what styles you must have this fall and how to wear them. Make sure you stock your shoe arsenal with these keepers ASAP, as you'll be strutting in these boot staples all season long. 1. Statement Ankle Booties.  If there's one pair that you need above all else, it's these! Ankle booties are the perfect height to wear with just about everything in your closet, be it a dress or skinny jeans. This season, choose a statement making pair (leopard print, anyone?!) that will easily jazz up a classic black dress or work trousers. 2. Wedge Booties. When looking for a combination of comfort and style, wedge booties hit the mark. Grab a black or tan pair to put into your shoe rotation, as they are the perfect accessory when looking to dress up a skirt or sweater dress. 3. Slouchy Boot. Don't be fooled by the name. The slouch boot is anything but lazy fashion. Take advantage of these stunners by putting them together with an oversized sweater and leggings for a super stylish look. 4. Over-The-Knee Boot. If you're looking to add some flare to your wardrobe, consider a leg-lengthening over-the-knee boot. Perfect for fall weather, try matching a pair with a midi dress for a perfect fall ensemble. 5. Riding Boots. Talk about a classic! When the weather gets cooler, riding boots are a must. But they are best paired with jeans for an effortless, everyday look. Also great to wear with leggings, you can dress them up or down depending on your mood. Return to fall footwear essentials guide >> [Photo: Sole Society]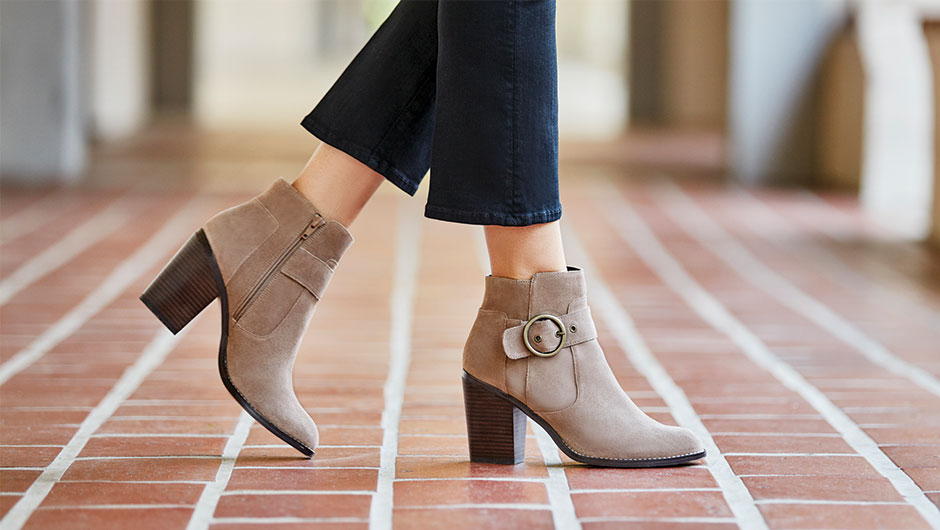 Once And For All, Here Are The Perfect Summer-To-Fall Transition Shoes
Some things are just universal; you should always have a go-to red lipstick in your makeup bag and you absolutely need a flattering LBD that can be worn for any occasion. The same can be said when it comes to shoes--there are rules. We all have our favorite pairs and styles, but not all shoes are created equal--especially when it comes to those chillier months. Fortunately, there are a few footwear styles that have major crossover appeal and can be worn in between seasons. If you don't already own these must-haves, you need to invest in them ASAP, as these are the perfect summer-to-fall transition shoes to strut in as the temperatures start dropping. Ballet Flats. Every woman needs a good, sturdy pair of ballet flats. This go-to shoe is one that you can rock every day--pairing them with your favorite jeans or adding them as a work staple to accompany your arsenal of dresses and skirts. Plus, who doesn't need a comfortable pair of flats?! Open Toe Booties. Whether it's the tail-end of summer or the beginning of fall, open toe booties are a must. This cut still allows you to show off your summer pedi, but offers some much-needed coverage on chillier fall days. Mules. Don't sleep on this fun-yet-functional shoe! Mules are a lifesaver when dealing with cooler temps, as they're a super stylish option to rock from season to season. They're so versatile--you can literally wear them with anything from summer dresses and skirts to jeans and pants on those cooler fall nights. Light Color Bootie. Before winter officially strikes and you're reaching for black booties days after day, mix things up with a versatile pair of light color booties. Because the color is close to nude, these beauties can be worn sans tights at the end of summer and beginning of fall. Even better, they look good with so many different clothing items. Dresses, midi skirts, cut off shorts--your options are endless. Return to fall footwear essentials guide >> [Photo: Sole Society]